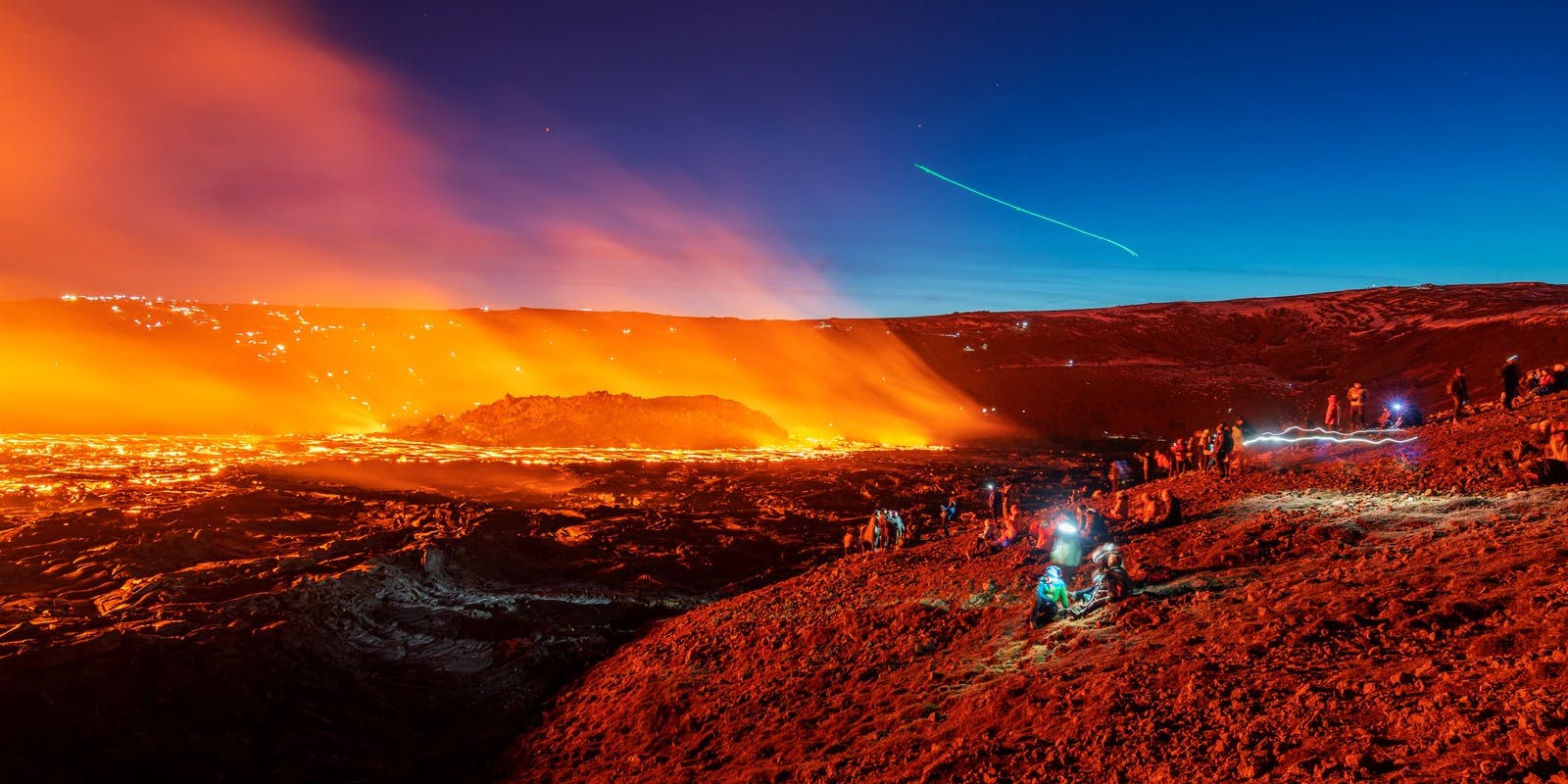 Volcanoes Closest to Reykjavik
If you've come to Iceland to see why it's nicknamed the Land of Fire and Ice, then together with a visit to a glacier, you'll want to tick off at least one of its volcanoes. They litter the country, with the highest concentrations in the highlands, south Iceland, and the Reykjanes peninsula. 
Many of them are easily accessible to tourists. As long as you heed official advice, they are usually safe to visit – although in the case of some of them, it's best to arrange an organised tour. For travellers wishing to stick close to the capital, the closest volcano experience is at Perlan. 
However, if you're looking to explore a bit further, the closest volcanoes near Reykjavik, there are several options. Visit Hengill, Brennisteinsfjöll, and Þríhnúkagígur for stunning geological formations and unique experiences such as lava tubes and the Into the Volcano adventure. Or, travel a little further to see Eyjafjallajökull, Katla, and Hekla, infamous for their explosive eruptions and historical impact on Icelandic culture and society.
Fagradalsfjall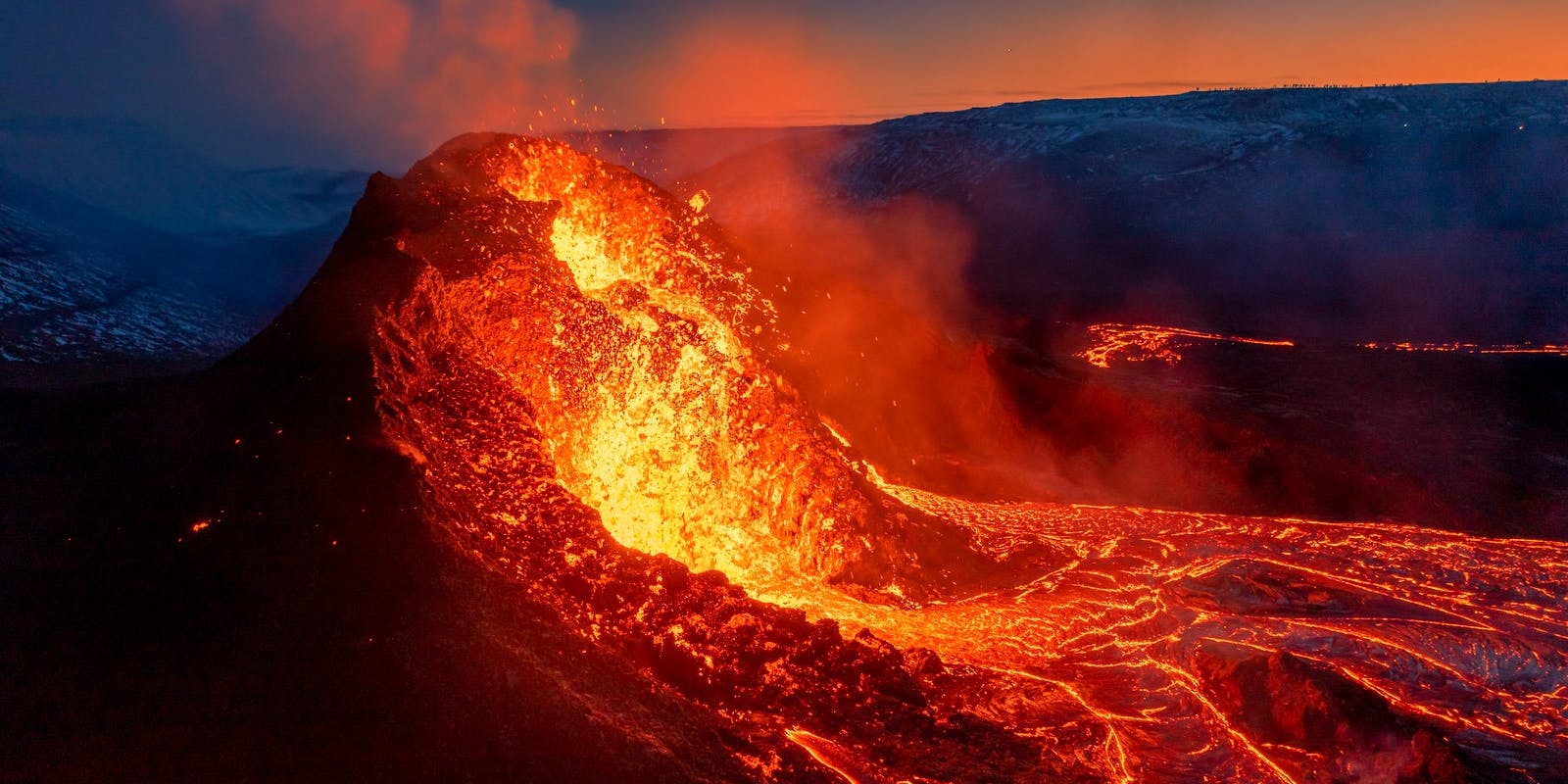 When Fagradalsfjall unexpectedly sprang to life in 2021, it was a marketing agency's dream—located on the Reykjanes peninsula near Grindavik. It is less than an hour's drive from Reykjavik and just a short distance from Keflavik Airport, making it easily accessible for travellers. The nearest settlement is the small village of Grindavik, home to around 3300 people.
This is a traveller favourite, thanks largely to the lava that flowed for half of 2021 and restarted briefly the following summer. Park up and hike the ridge trail that leads to the main eruption site. You'll find a volcanic landscape littered with sinter cones and spattered with sulphur deposits. 
Check out the rippled lava flows, now cooled to charcoal grey, and the redundant – for now – a crater that once bubbled, churned and spewed fiery molten rock. If you can, book a sightseeing flight in a small plane or helicopter: the chance to see this magnificent landscape from the air is one you won't forget in a hurry.
The Brennisteinsfjöll Volcanic System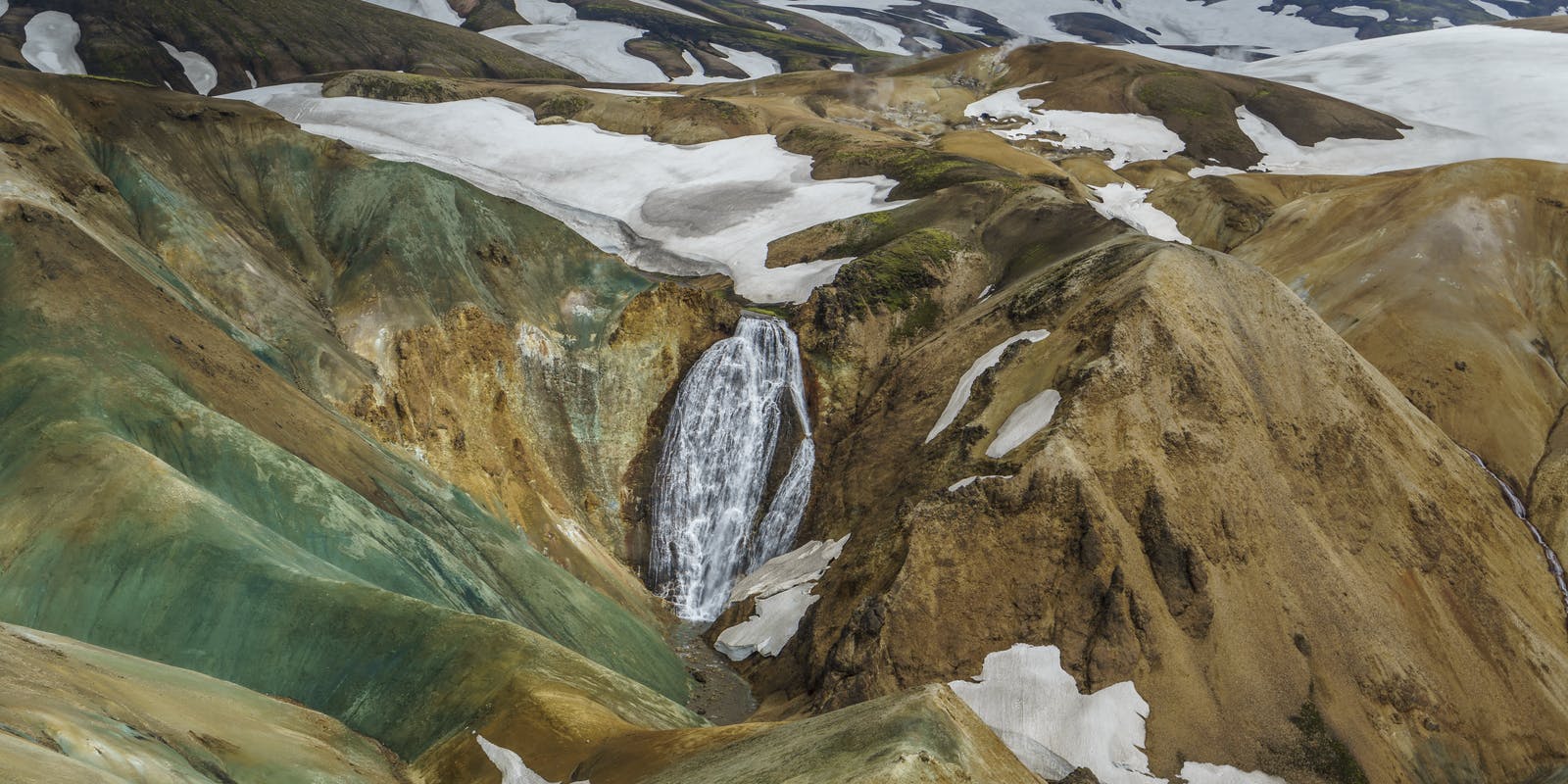 Explore Brennisteinsfjöll, another volcano located near Reykjavik on the Reykjanes peninsula. This volcanic system features two shield volcanoes, Heiðin há and Leitin. It is also home to Raufarhólshellir, one of the largest lava tubes in Iceland, formed during the Leitahraun eruption around 5600 years ago. On a guided tour, you can walk inside the 10-meter high and 30-meter wide lava tube and witness the stunning geological formations. 
Also part of this volcanic system is the dormant volcano called Þríhnúkagígur. 
Book the "Into the Volcano" adventure to experience this unique attraction. Here you'll be kitted out with a harness and helmet to be lowered into a huge magma chamber in a lift. The ride takes about six minutes to descend 198 metres into the bowels of the earth, during which time you can see the colourful rock up close. One at the bottom look around this vast space, which is unusual in that magma rarely drains away to leave a void like this. 
Hengill
Dormant Hengill is one of the volcanoes closest to Reykjavik. It's actually closer to the Icelandic capital than the headline-grabbing Fagradalsfjall, reached in around 35 minutes by car.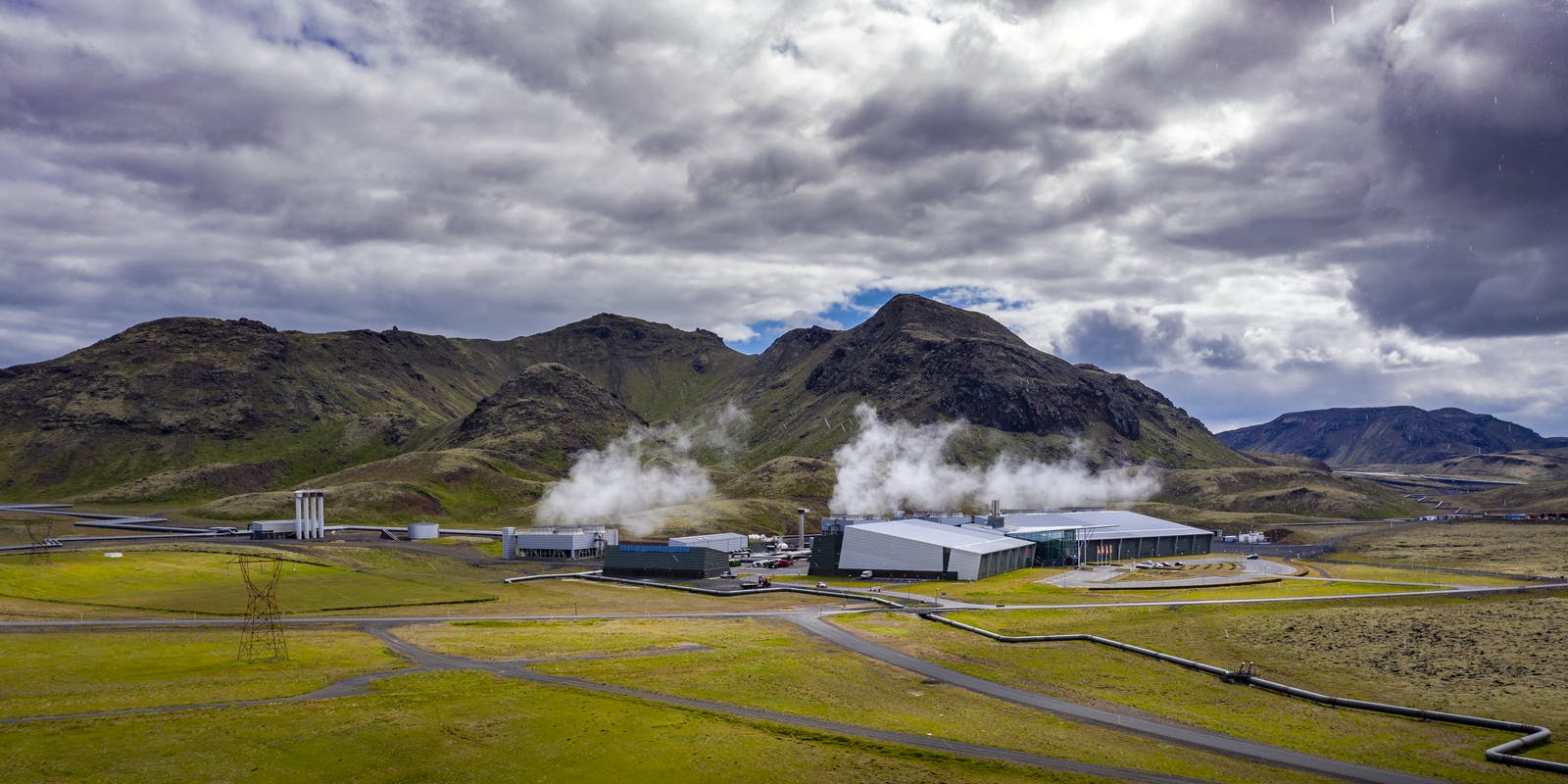 This volcanic system features shield volcanoes and, although dormant for many centuries, it still shows evidence of geothermal activity with steam rising from fissures in the earth.
Nevertheless, it's easy to understand why it's not classed as extinct when steam rises from fissures in the earth, evidence of geothermal activity. One of the biggest tourist draws in this area is the Reykjadalur geothermal river, a stream of naturally occurring hot water. You can hike alongside the steaming river to reach a point where the water has cooled just enough to make it safe to bathe. 
The town of Hveragerði is also worth a visit; it's here that the earth's heat is put to good use, heating greenhouses that grow tomatoes and more. If you're a fan of exploring on foot, one of the prettiest and most colourful hikes in the area combines Nesjalaugar and Köldulaugar hot springs. 
Hekla, Katla and Eyjafjallajökull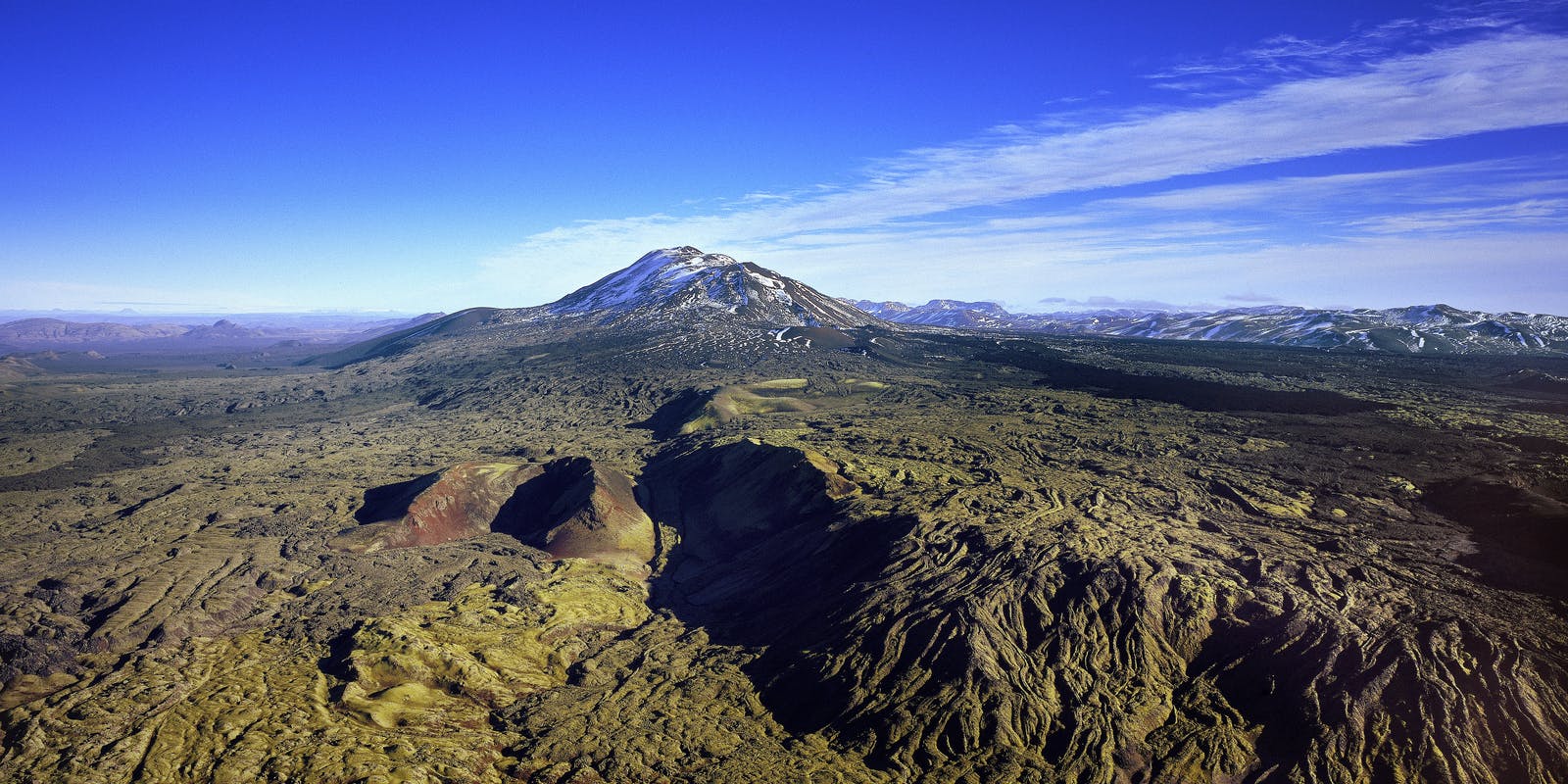 Did you know that some of Iceland's most notorious volcanoes are just a short drive away from Reykjavik? While they are not located near the city, a two to three-hour road trip will take you to Eyjafjallajökull, Katla, and Hekla.
Eyjafjallajökull is the infamous volcano that caused a disruptive ash cloud in 2010, but it has been quiet since then. Its neighbouring volcano, Katla, usually awakens after Eyjafjallajökull's eruptions, but it has been mostly silent. Located beneath Iceland's largest glacier, Mýrdalsjökull, the last significant eruption was in 1918, and a 2017 event might have taken place beneath the glacier.
Hekla, located north of Eyjafjallajökull and further inland, is known for its explosive eruptions that shoot vast quantities of ash into the atmosphere and over the surrounding landscape. Despite its unpredictable and volatile nature, it has become a popular hiking destination since its last eruption in 2000.
Experience the power of Iceland's volcanoes and witness these awe-inspiring natural wonders. Take a break from the city and explore the stunning Icelandic glaciers and valleys surrounding these volcanoes. Learn about their impact on Icelandic culture and society, and book your tour now to discover the thrilling world of Iceland's active volcanoes.
Perlan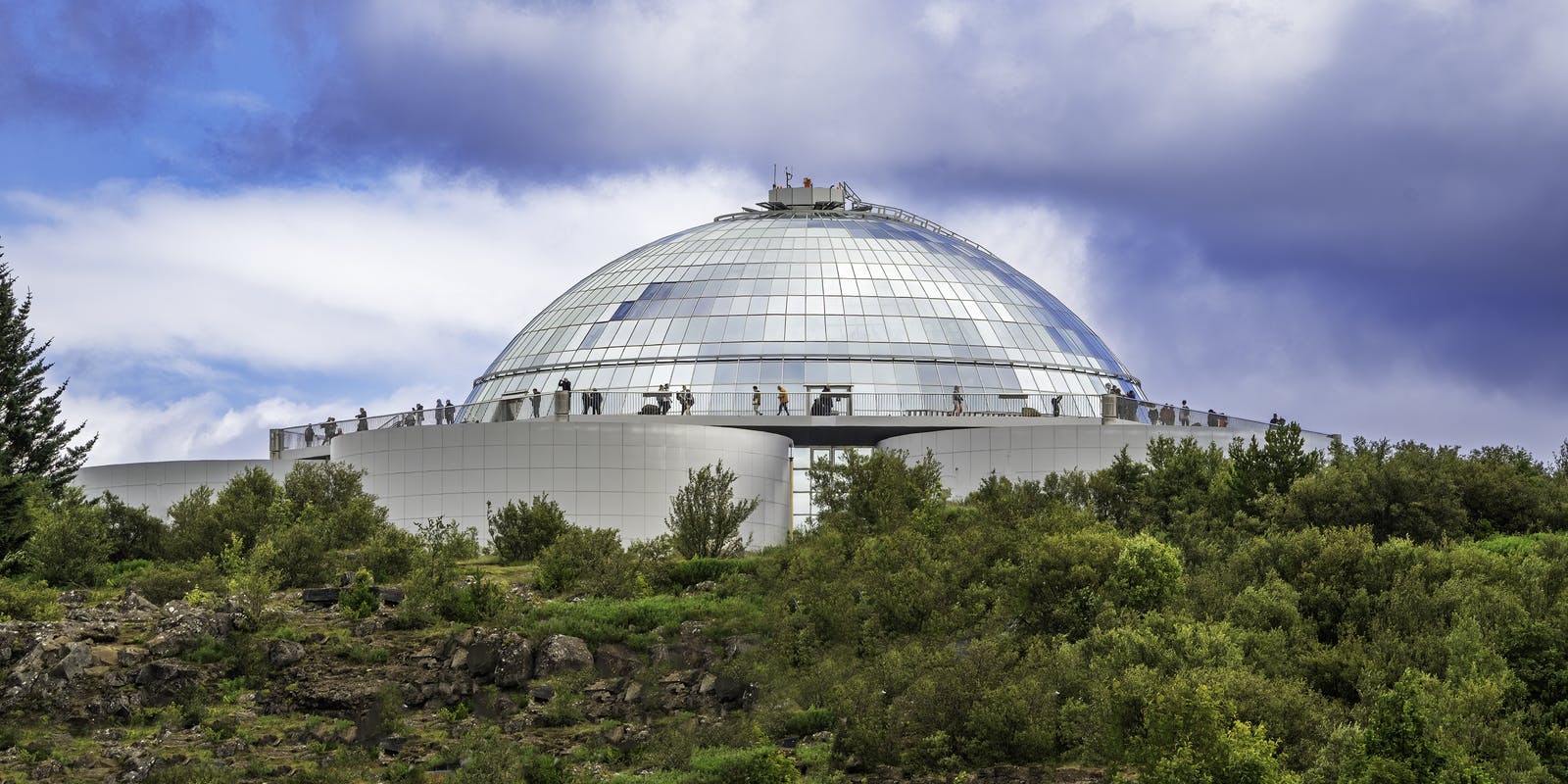 These volcanoes are all worth visiting, whether you hike on them, venture inside them or even take to the sky to see them from the air. However, if you don't have enough time to get out of Reykjavik to see one or more of them, then consider visiting Perlan instead. Inside, its Forces of Nature exhibit is one place you can learn and experience Iceland's volcanoes without ever leaving Reykjavík. 
Back to articles