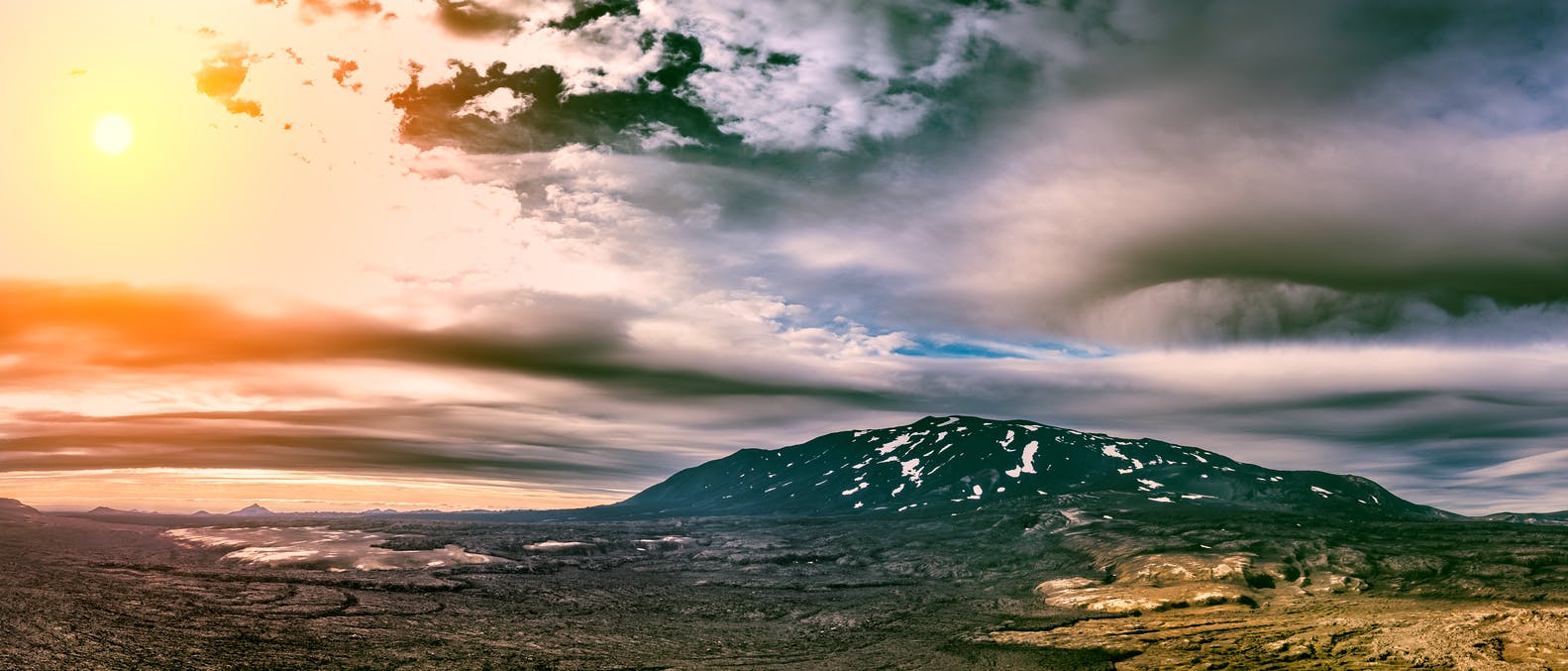 Guide to Mount Hekla Volcano
Hekla's claim to fame is being the most active volcano in the country today (no easy feat, as there are currently 35 active volcanoes in Iceland). Hekla should not be confused with nearby Eyjafjallajökull, which wreaked havoc on transatlantic air travel in 2010. Climbing 1,491 meters (4,891 ft), Hekla has erupted five times in the last hundred years and more than 20 times since Iceland was settled in the 10th century. 
Its last significant eruption was in 2000, and with all volcanoes, local scientists consistently monitor Hekla. What makes Hekla unique is that it's a cone volcano, which is less common in Iceland than fissure volcanoes.
What type of volcano is Hekla?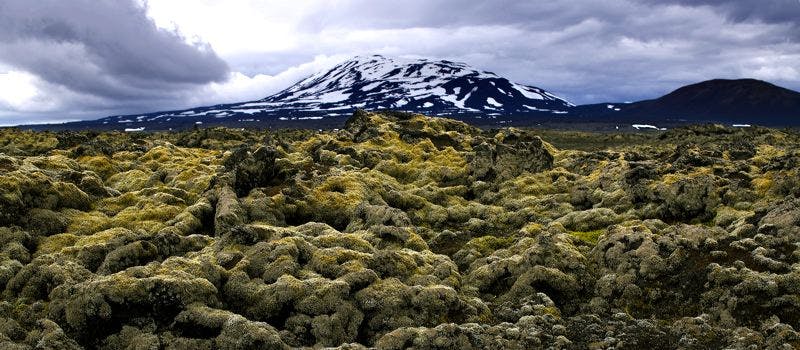 Hekla is a stratovolcano in the south of Iceland, scaling 1491 m. (4,892 ft.) Hekla is part of a volcanic ridge that stretches 40 km. (25 miles) long. The volcano's frequent significant eruptions have resulted in tremendous fallout, covering much of Iceland with tephra. Indeed, these tephra layers can be used to date eruptions of Iceland's other volcanoes. When not erupting, Hekla is often covered with snow and small glaciers. 
Where can I learn about Hekla?
The Hekla Center comprehensively looks at one of the island's most active volcanoes. The exhibition emphasizes the influence of the volcano on the inhabited areas close to it, including Landsveit, Holt, and Rangárvellir. The centre has unique educational materials for children as well as tourist information in English. 
When has Hekla erupted throughout history?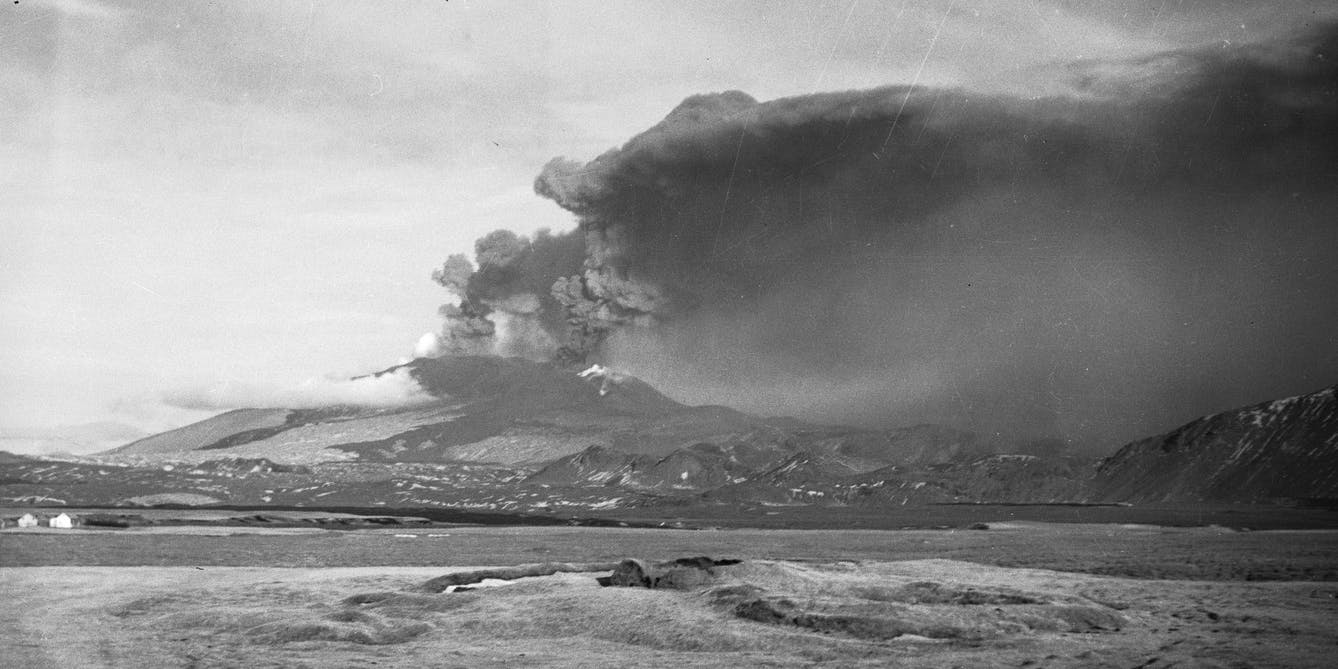 The earliest recorded eruption of Hekla took place in the year 1104. It is estimated that there have been between 20 and 30 significant eruptions, with the volcano at times remaining active for periods of six years with little interruption. Scientists have found a general correlation that the longer Hekla remains dormant, the larger and more catastrophic its next eruption will be. Hekla's most recent eruption was in February 2000.
How to get to Mount Hekla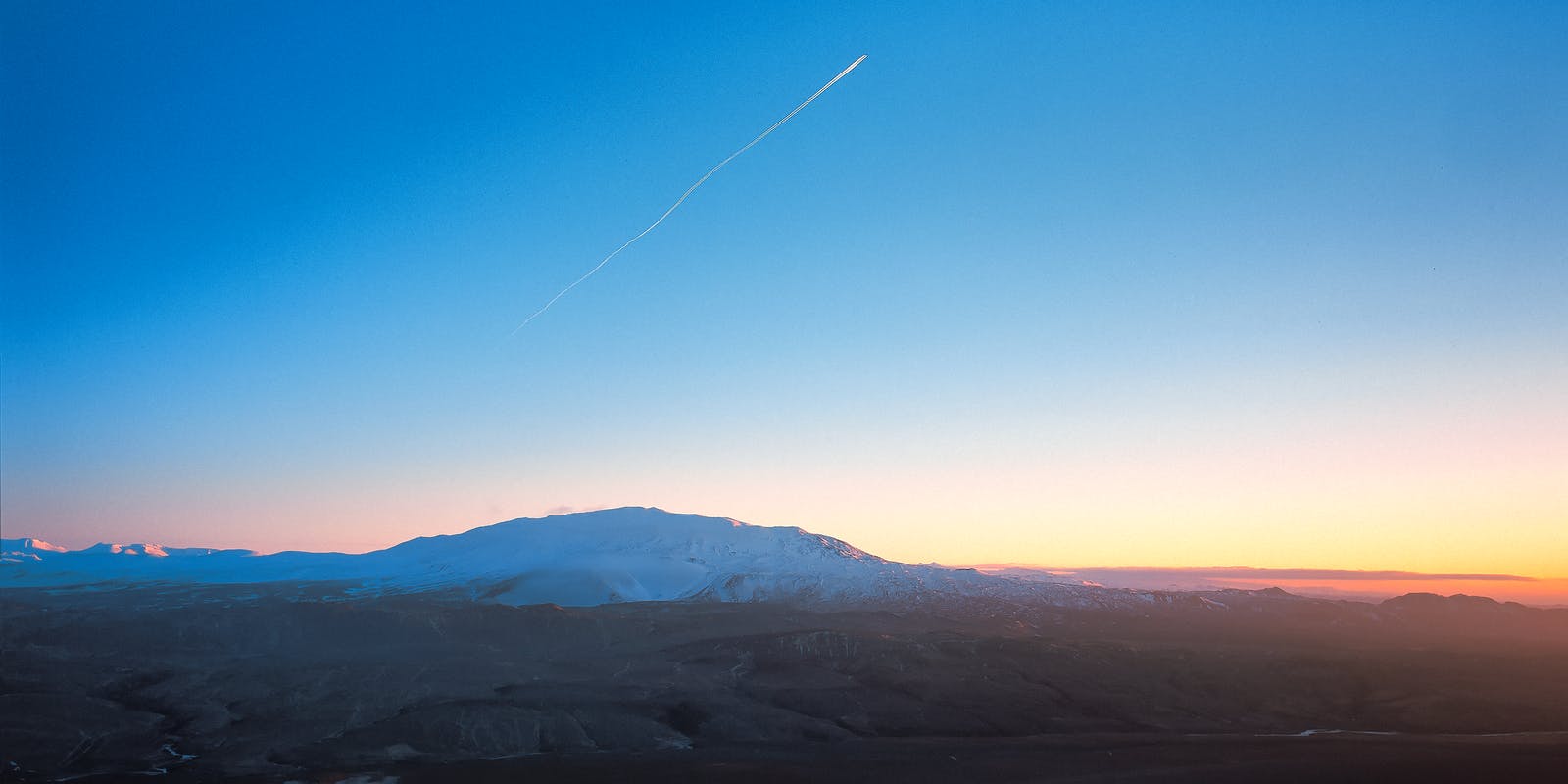 By car from Reykjavík, head southeast on Route 1 and take unpaved Route 26 toward the town of Hella. There is parking by the trailhead. The journey from Reykjavík is 93 km (58 miles), which takes about 1.5 hours. On clear days, you can see Hekla looming over the southern part of Iceland. If you follow the Golden Circle route, you won't miss it.
Please note that the staff at the Hekla Center can best guide you on how to get to Hekla. From the Center, it's about a 16 km (10 mile) drive to the volcano. It's recommended to rent a 4WD vehicle since there are many steep slopes and gravel roads along the way.
Is Hekla volcano active?
Hekla is one of Iceland's most active volcanoes. More than 20 eruptions have occurred in and around the volcano since 874. During the Middle Ages, the Norse called the volcano the "Gateway to Hell."
Learn more about Volcanoes in Iceland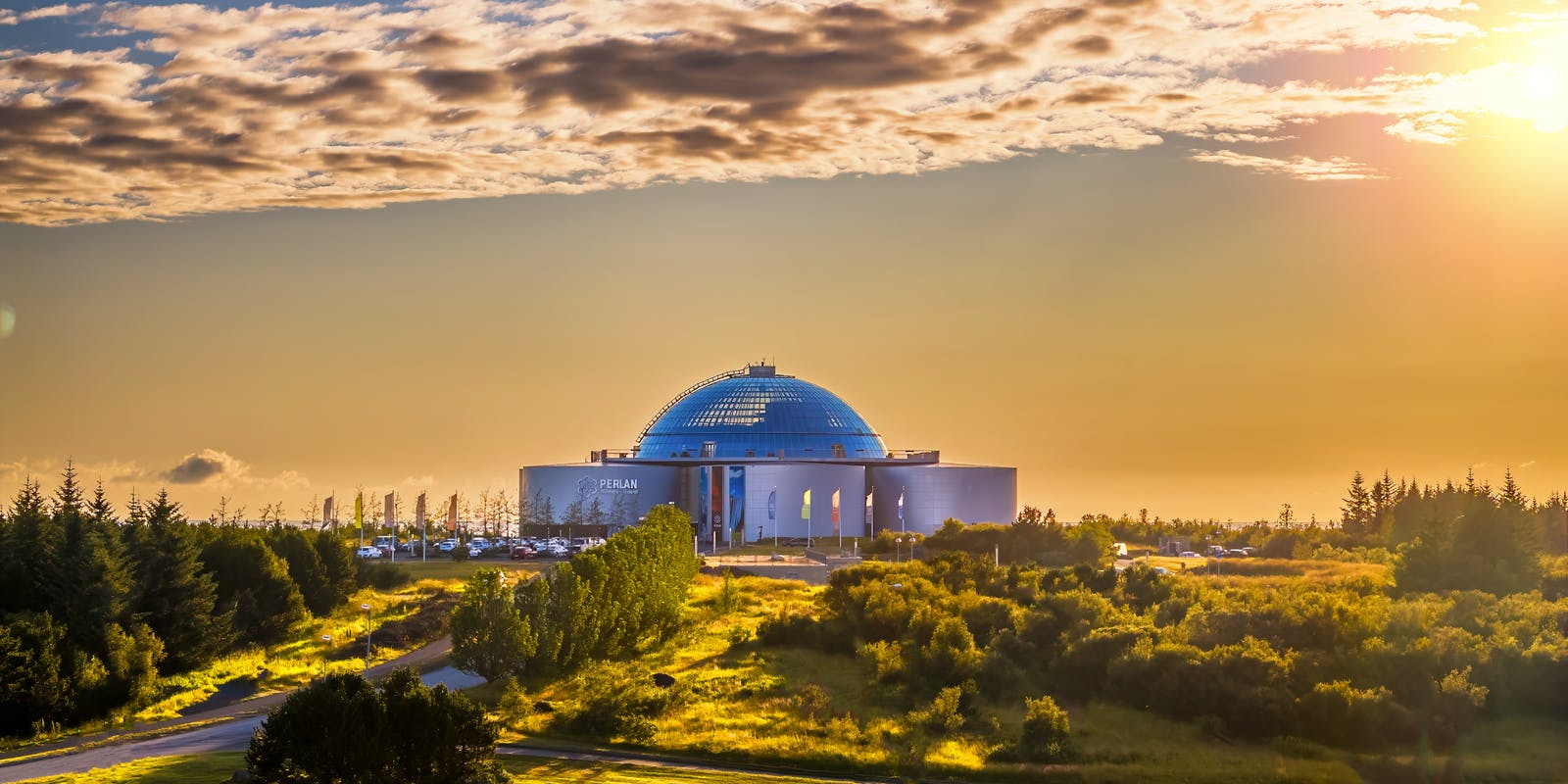 Unleash your inner adventurer and immerse yourself in the primal forces that have shaped our planet at the Forces of Nature exhibition in Perlan, Reykjavik.Witness the fury of volcanoes with eruptions that you can almost touch, listen to the earth's rumblings as you feel the ground shake beneath your feet during an earthquake simulation, and uncover the mysteries of geothermal energy in an interactive and educational setting.
Can you hike Mount Hekla?
Scaling Hekla should not be taken lightly. In four hours or so, you can reach the summit via a moderately challenging 6.5 km (4 mile) trail. Along the way, you cross rough lava fields and will see ice and snow as the peak gets closer. At the top, the view is jaw-dropping. On clear days, you can see the Fjallabak mountains up to Vatnajökull glacier, Europe's largest glacier.
Now for some crucial safety tips. The ideal time to do the climb is in the summer, when it's not likely that you'll encounter a lot of snow at the top. Regardless of when you decide to climb, if you intend to get to the top, you will need glacier equipment. Guides on tours will provide all necessary equipment. Hekla is an active volcano, so check with locals and consult www.safetravel.is before heading out on a hike. 
What attractions are close to Hekla?
Háifoss
Háifoss is a beautiful waterfall near Hekla that drops from a height of 122 metres (400 ft), making it the second-highest waterfall on the island. Set against the backdrop of the Þjórsá River, Háifoss is a beautiful place to stop and take photos. 
Hjálparfoss
Hjálparfoss is another gorgeous waterfall near Hekla, and while not particularly tall, the waterfall is unique as it's where the Þórsa and Fossa rivers meet, and the falls are split in two. It is about 30 km (19 miles) east of the village of Flúðir. 
Stöng
Stöng is a settlement-era farm that was completely buried by Hekla's eruption in the year 1104. A reconstructed 11th-century longhouse called Þjóðveldisbær was erected in this protected valley, and for those looking to see a traditional "turf house" with grass on the roof, this is the place to go. The farm, as legend tells it, was the residence of Gaukur á Stöng from Njál's Saga. 
FAQ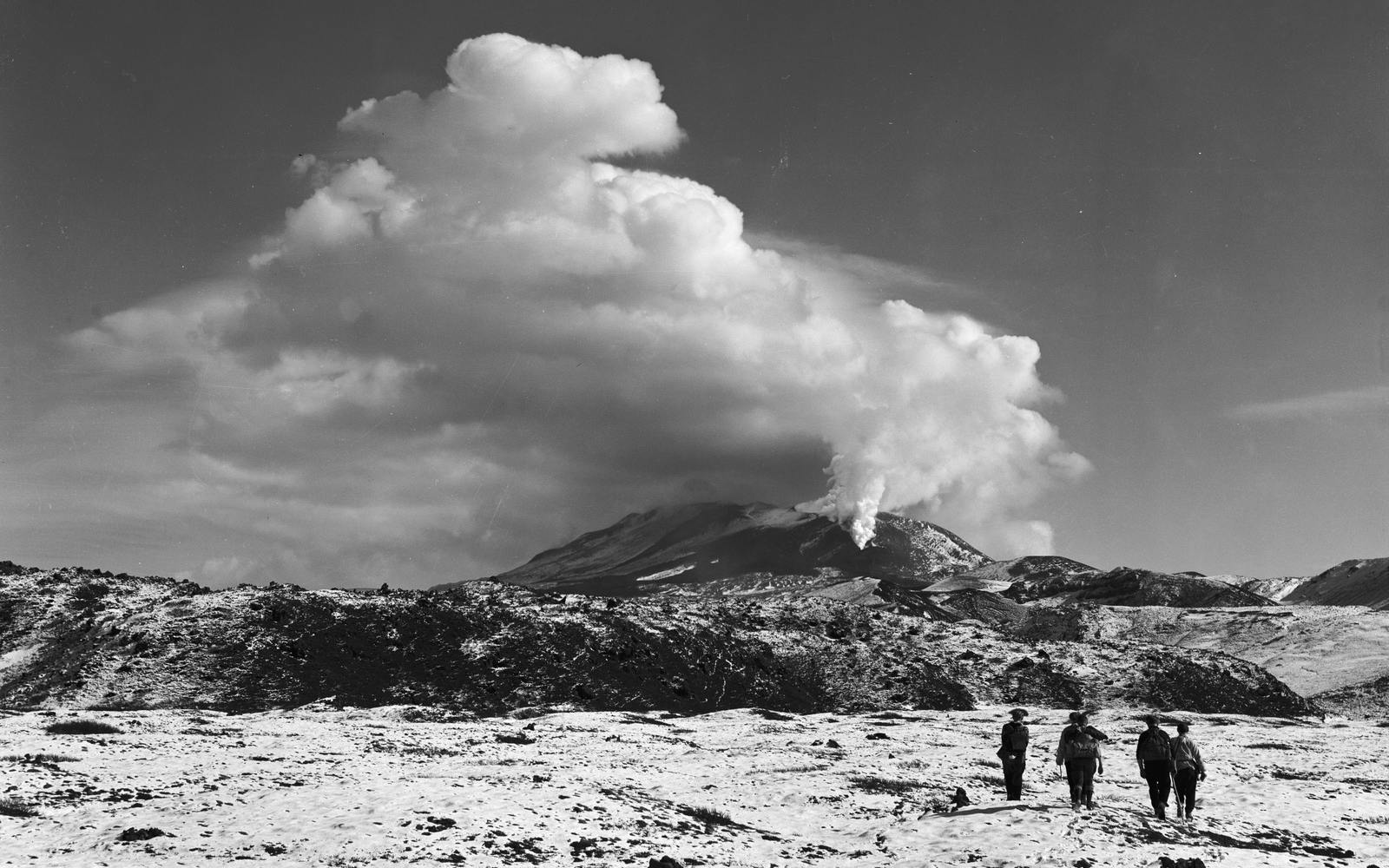 What would happen if Hekla erupted?
The result of a Hekla eruption would depend on its size. There would likely be earthquakes before the eruption, and warnings would be issued by authorities. Tours to the region would be cancelled, and roads to the area would be closed if warranted. Geologists are constantly monitoring the volcanoes on the island, and procedures are in place to keep people safe in the event of an eruption. 
Is Mount Hekla still active?
Hekla is an active volcano, and its most recent eruption was in February 2000. Before 2000, the most recent eruption was in 1991. 
Is Hekla safe to visit?
Hekla is safe to visit as long as there aren't warnings in place. While Hekla is an active volcano, it is currently dormant. If you are planning to hike in the area, be sure to check www.safetravel.is before heading out. 
How many people died in the 2000 Hekla eruption?
There were no deaths in the 2000 eruption of Hekla. It started on 26 February 2000 and lasted until 8 March. It was a VEI-3 eruption producing a lava volume of 0.189 km3 DRE / 0.29 km3 and 107 m3 of tephra.
Back to articles