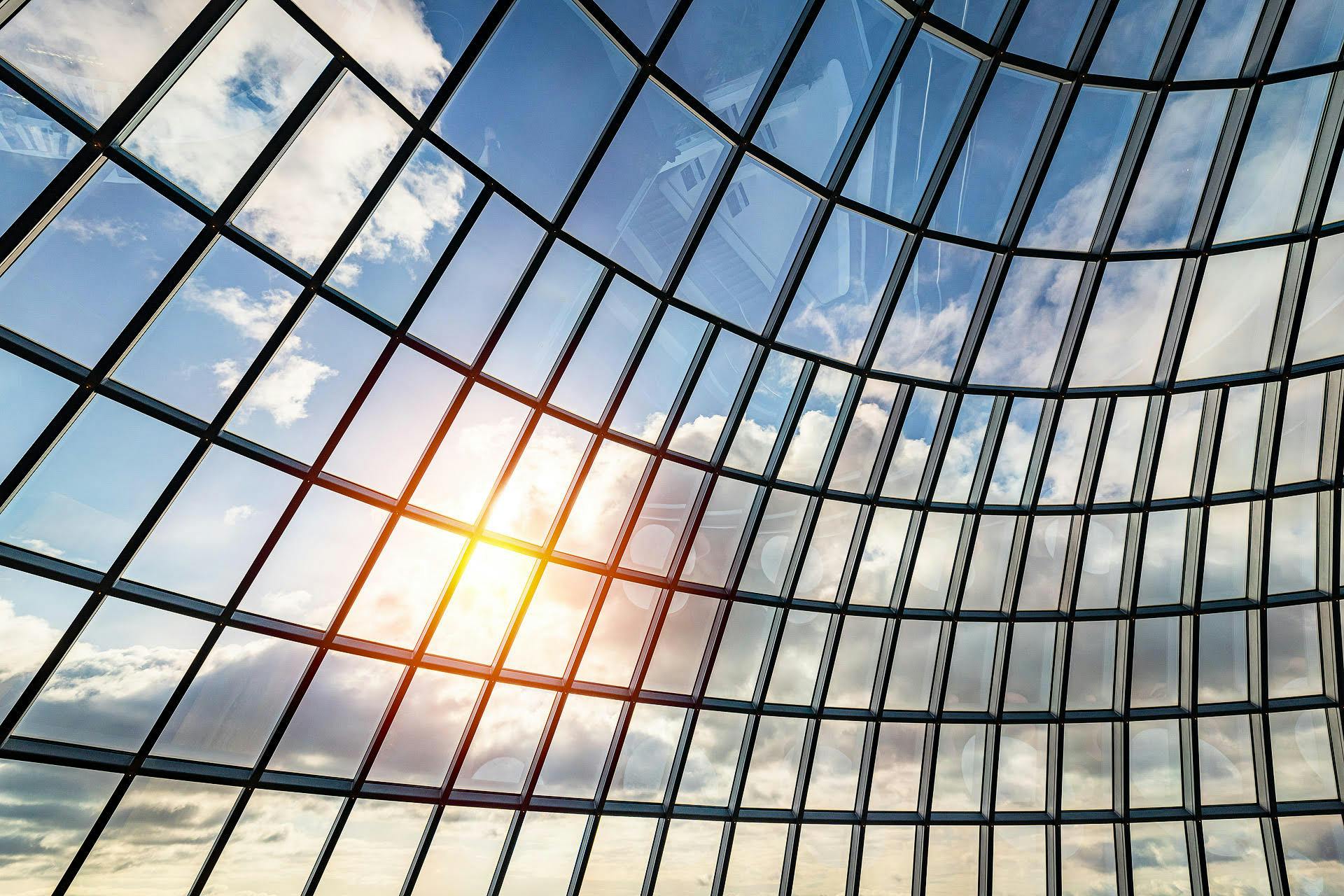 Visit Perlan
A must-visit landmark in Reykjavík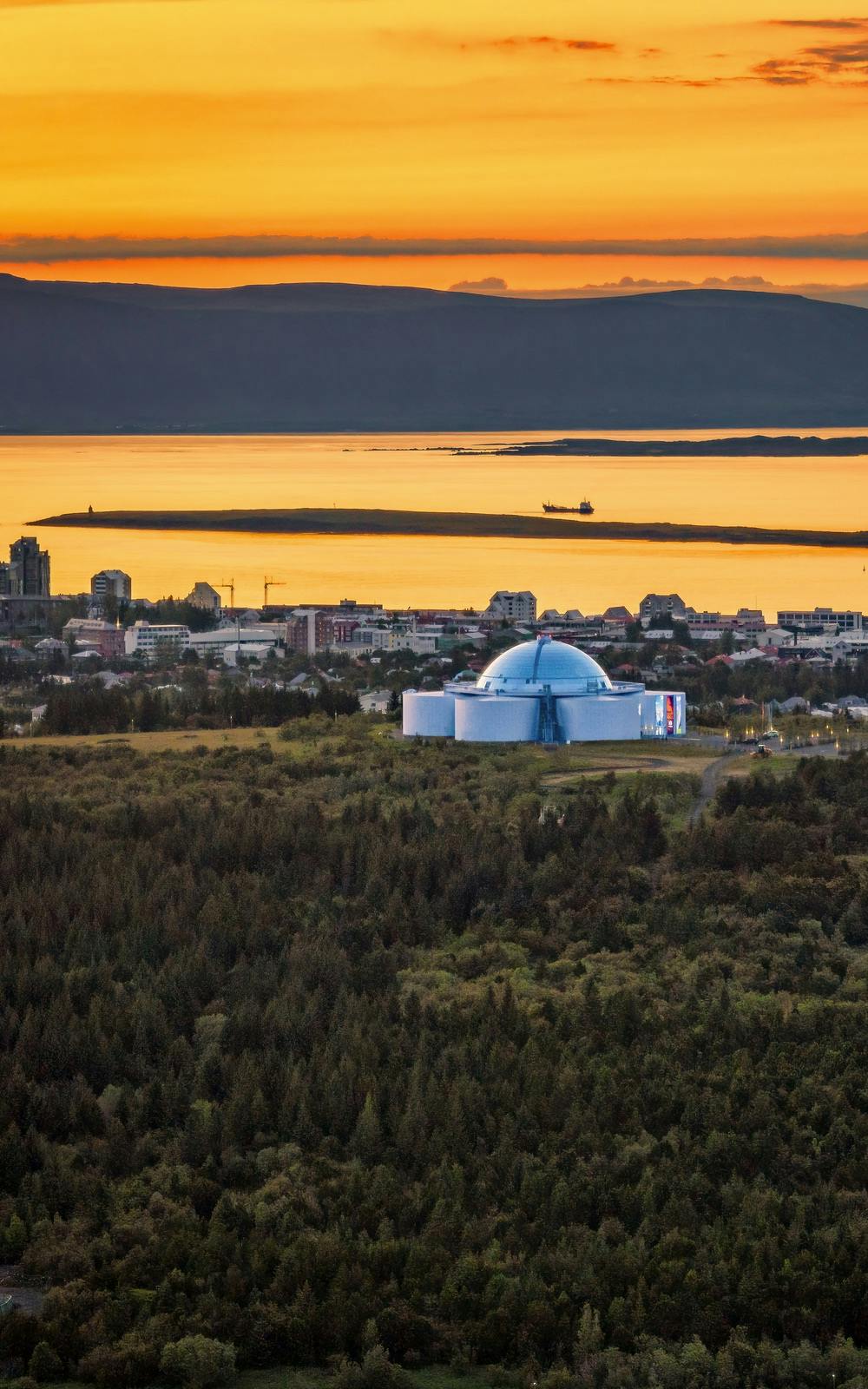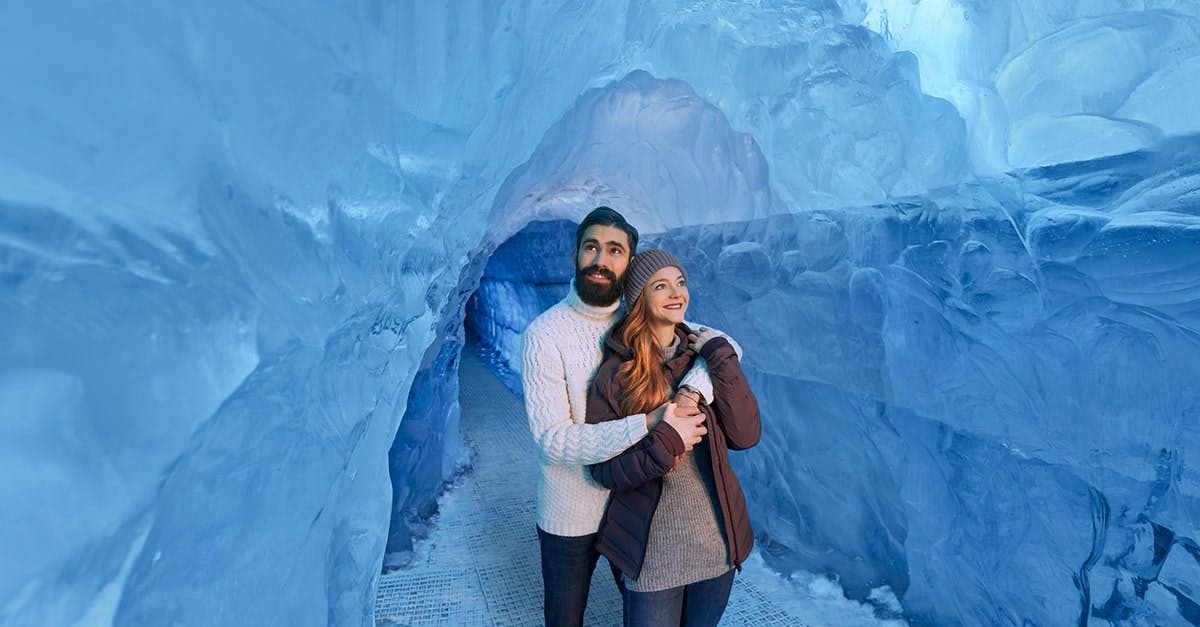 How to get there
Perlan is situated on  Reykjavik's highest hill, close to the center. Getting to Perlan is quite easy, as many paths lead up to the building. You can get there by car, bus, taxi, walking or cycling.

Walking from the city center of Reykjavik takes about 30 minutes.
A taxi takes about 5 minutes from the center.
The local bus has a regular schedule every day and buses no 18 and 13 stop the closest to Perlan.

Perlan offers free parking right outside the building.
Map of the building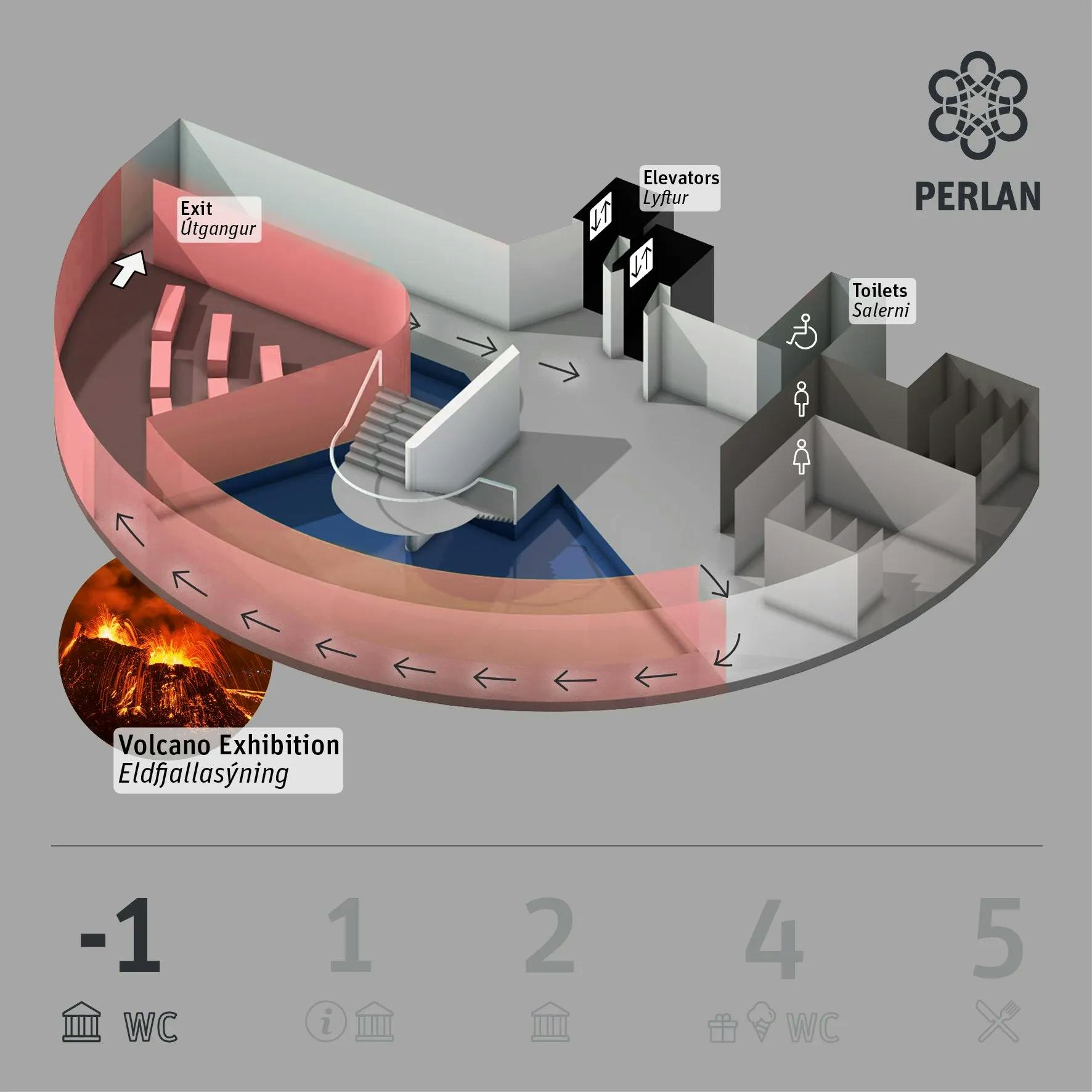 Basement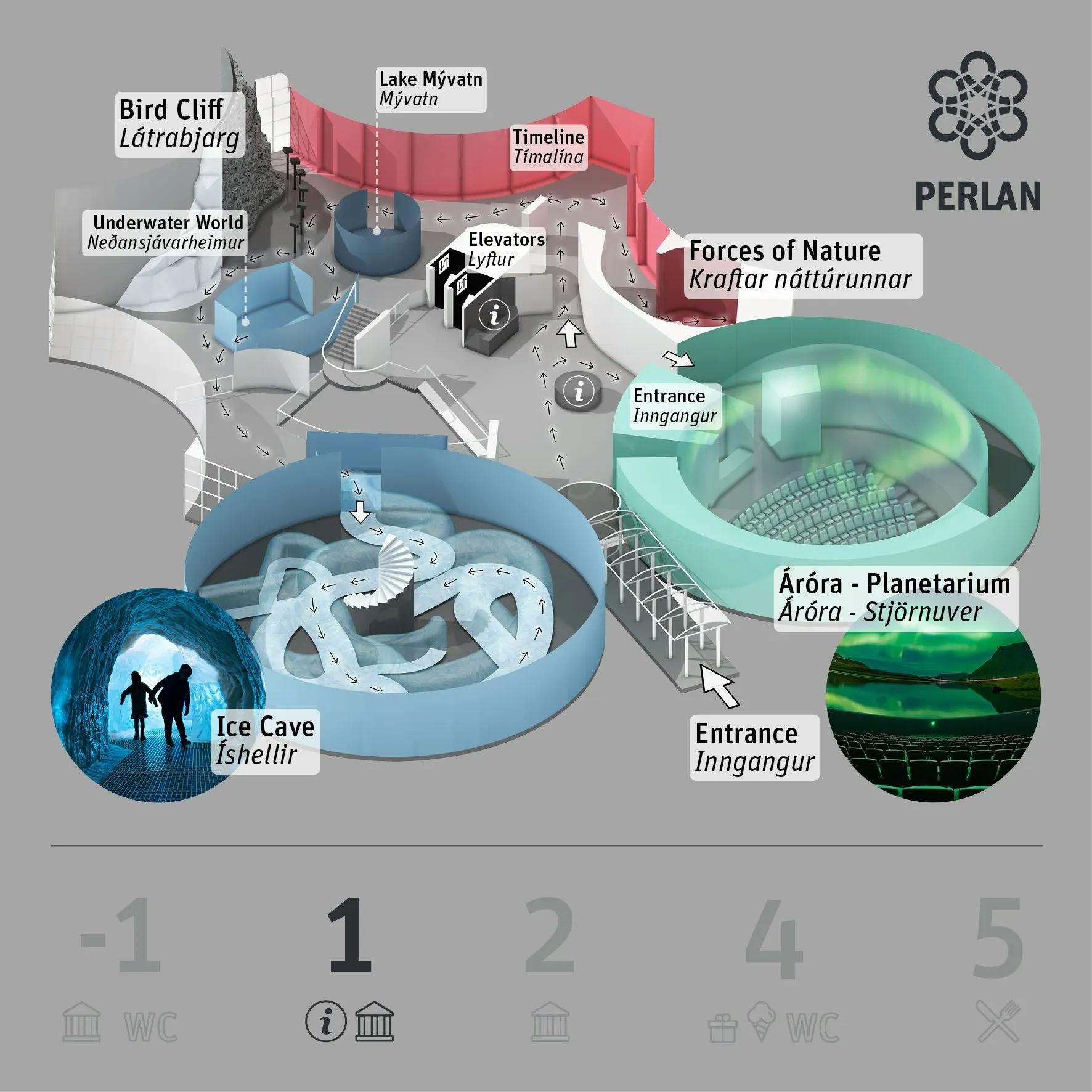 1st Floor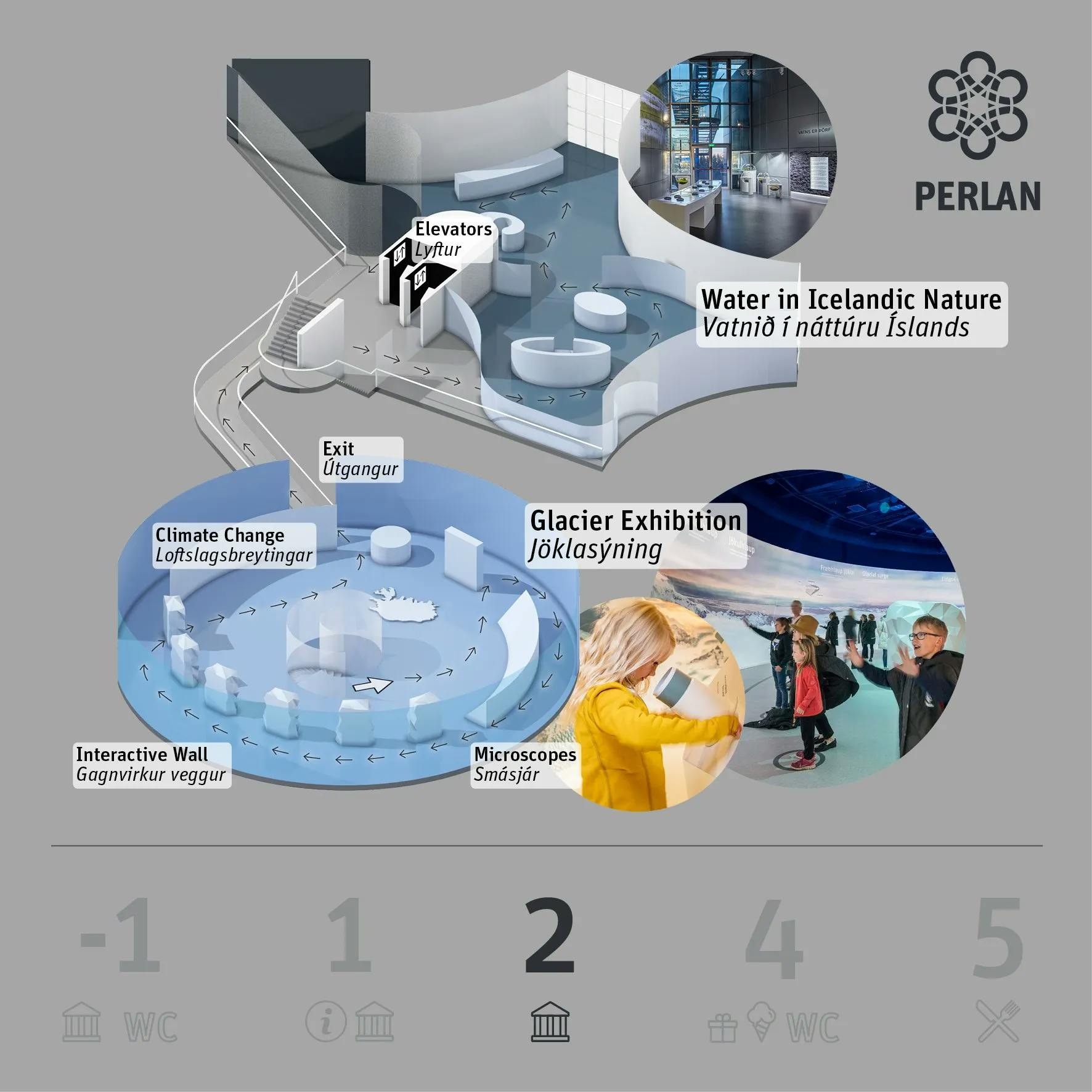 2nd Floor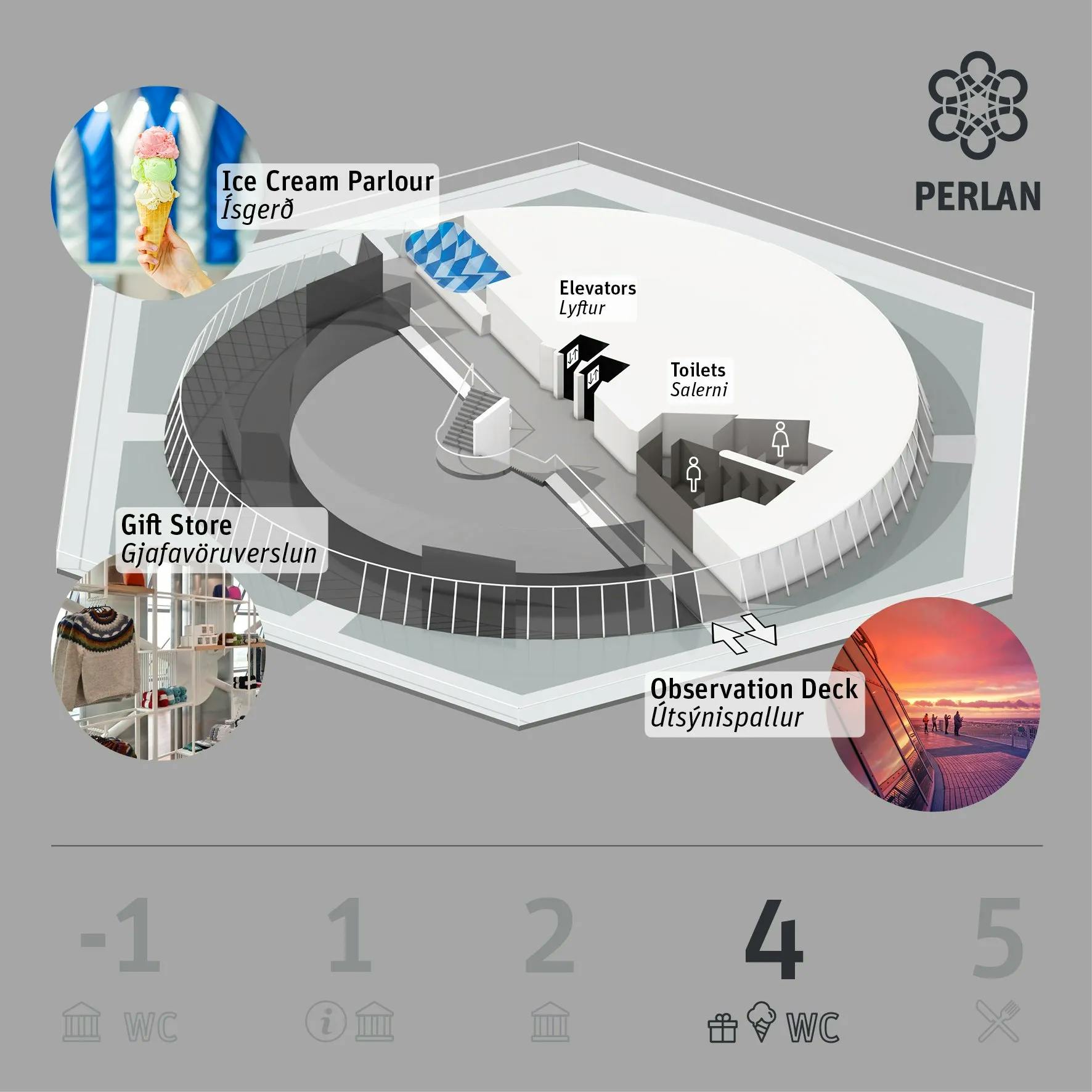 4th Floor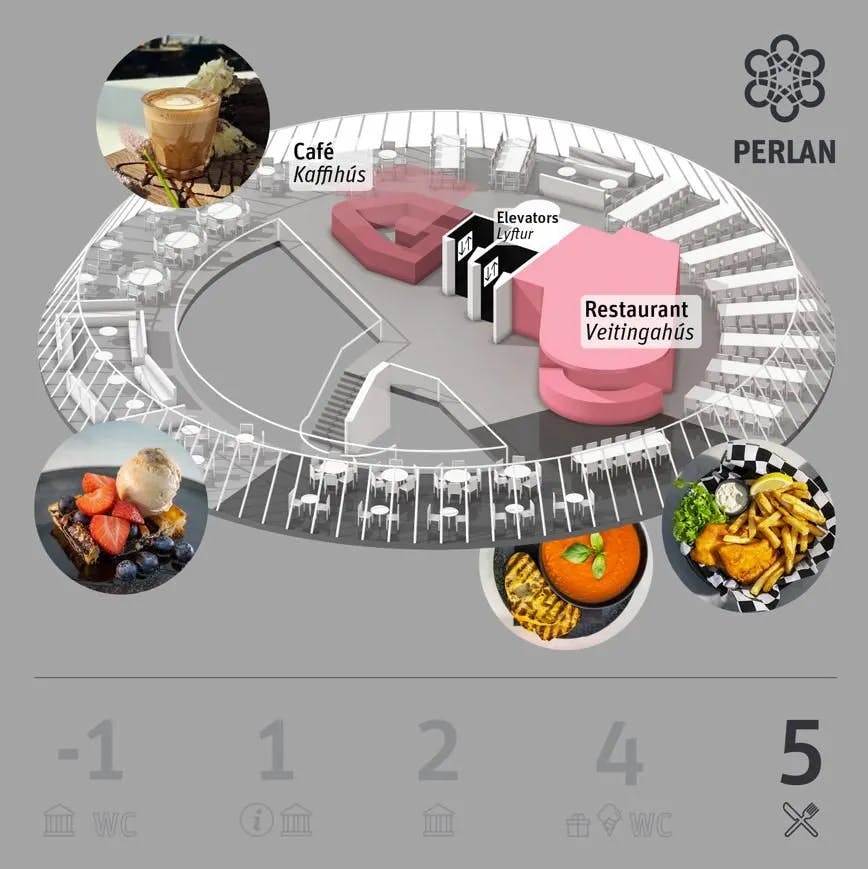 5th Floor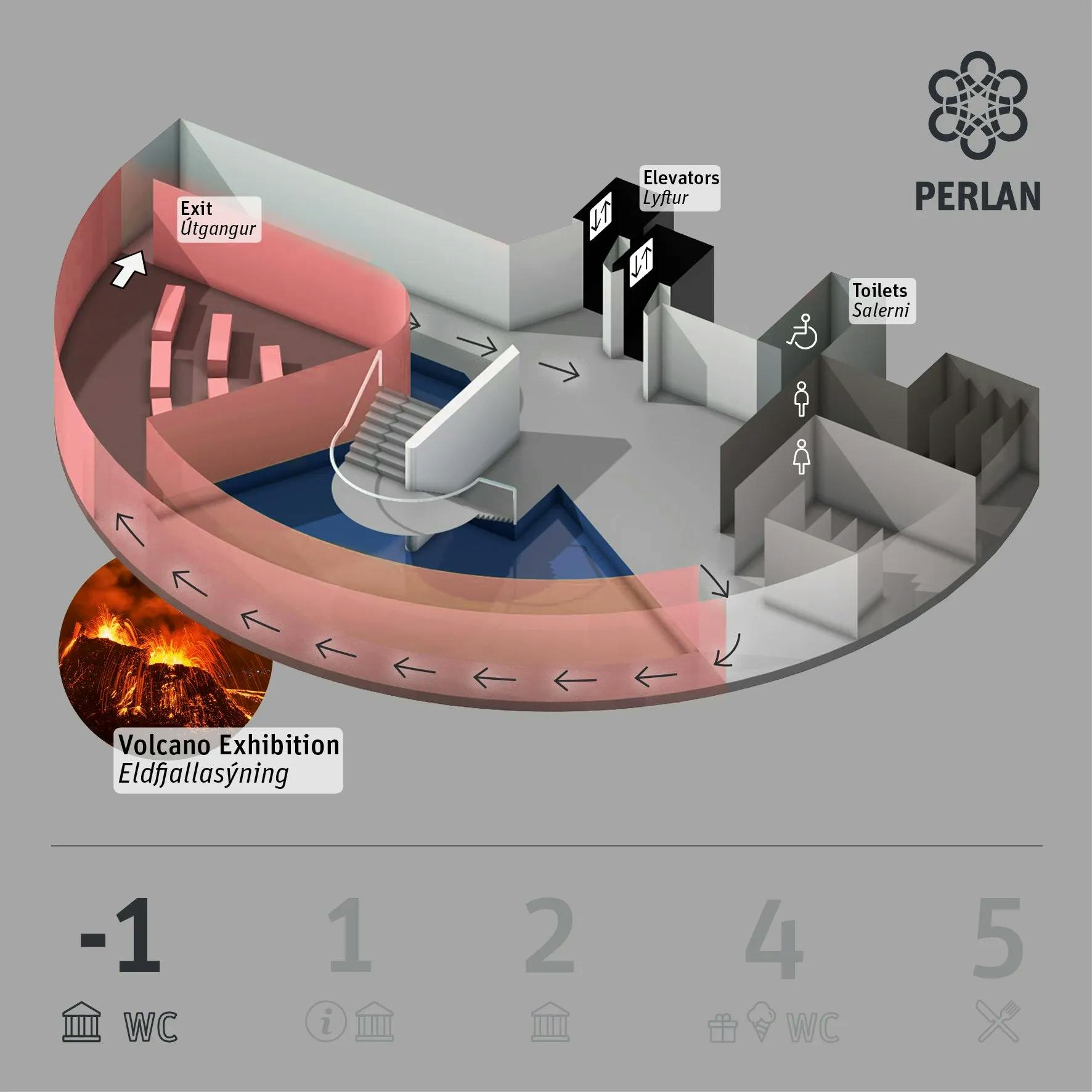 Basement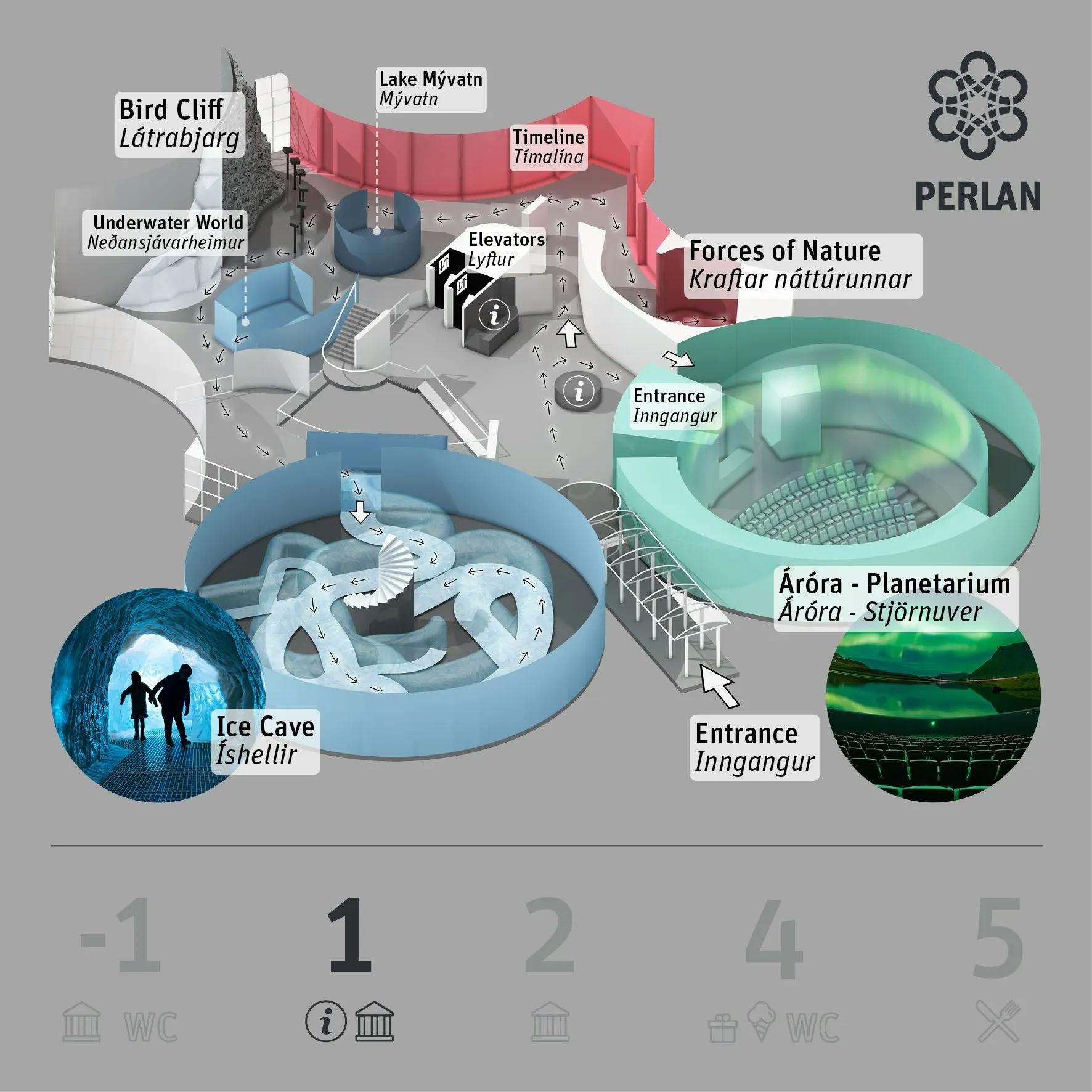 1st Floor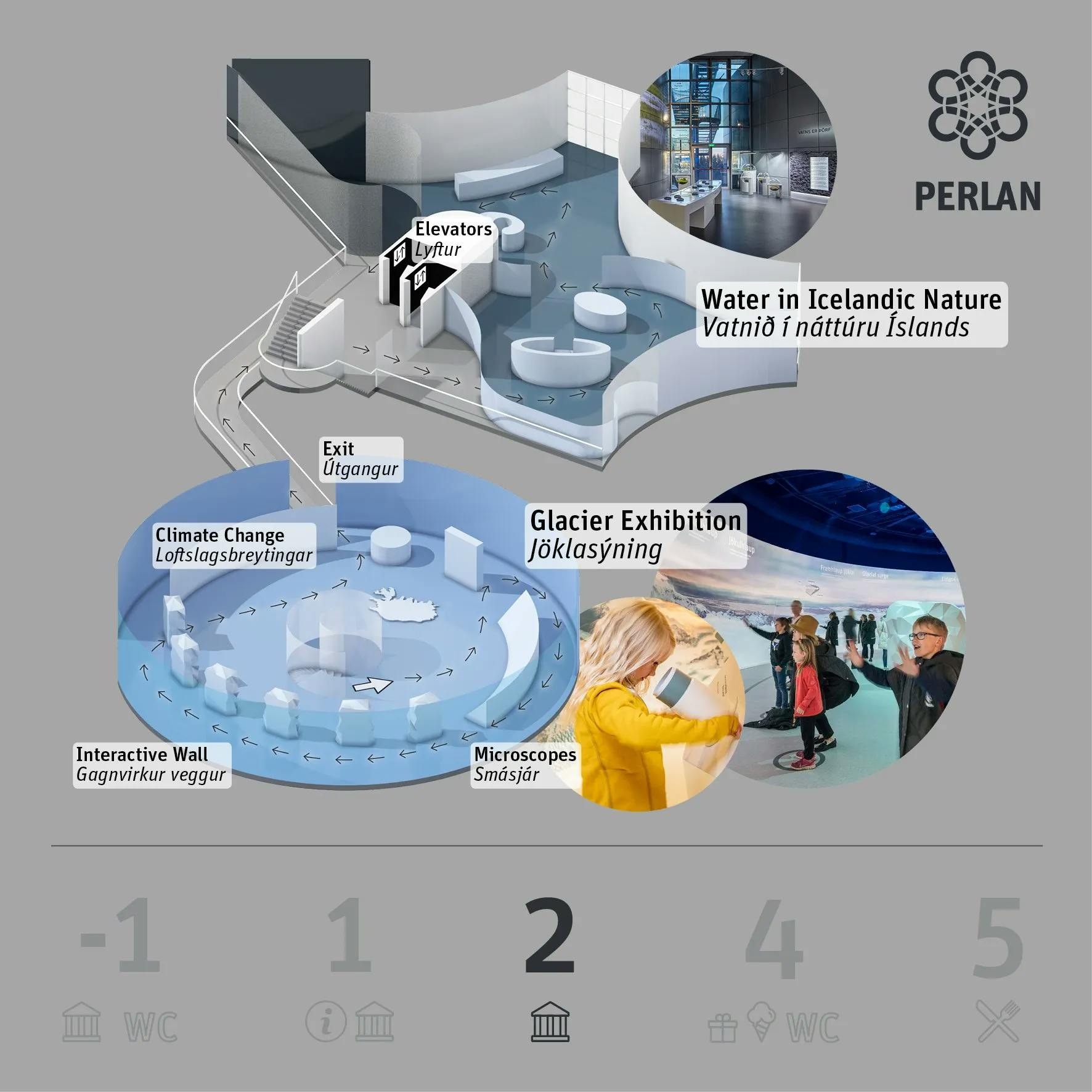 2nd Floor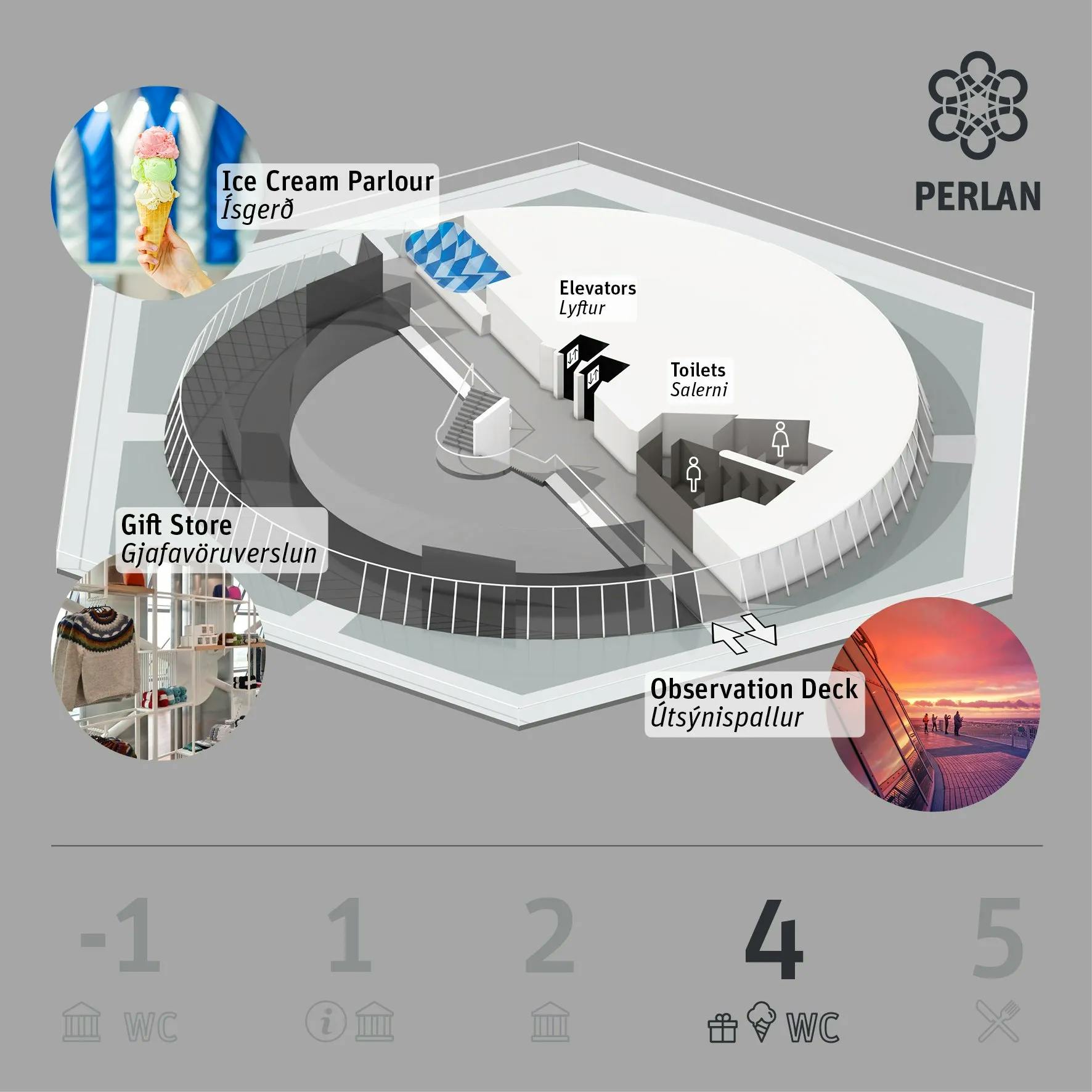 4th Floor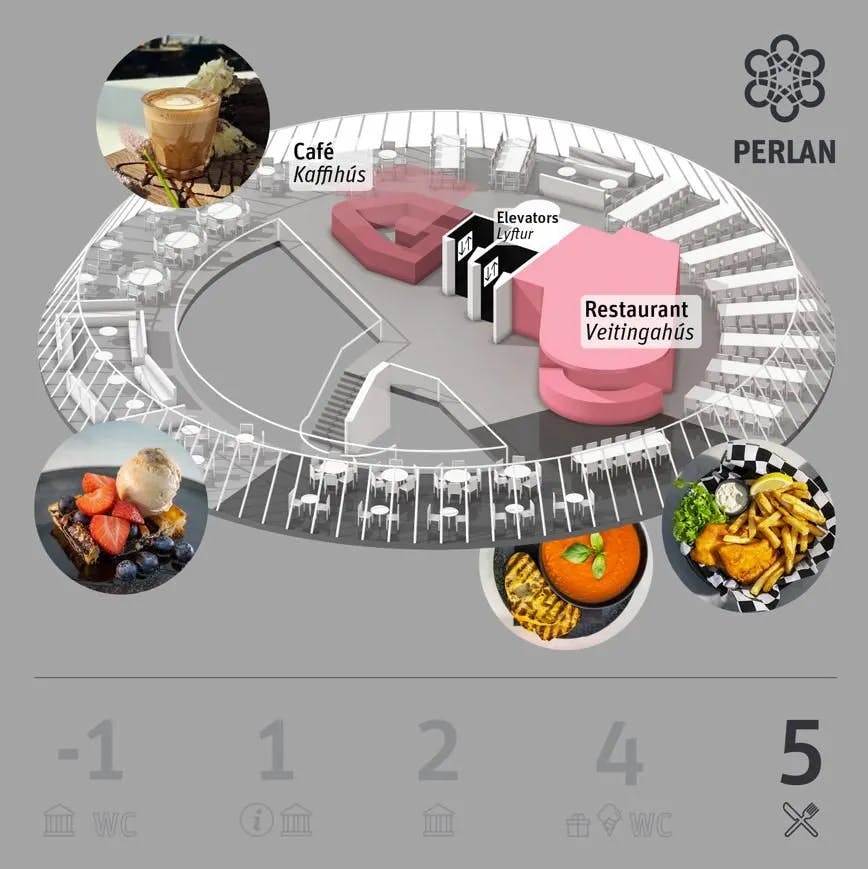 5th Floor
Food & Drink at Perlan
Enjoy delicious food and drinks with a spectacular view over Reykjavík
Restaurant
At the restaurant, you sit right under a glass dome with a 360° view over the capital area and mountains around.

Together with top chefs Friðgeir Ingi from Eiriksson Brasserie and Guðmundur from Laugaás, we have created a great menu that people love. Simple, fast and good.

Our most popular dishes are Fish and chips, Chicken salad, and Our Simple One Pizza.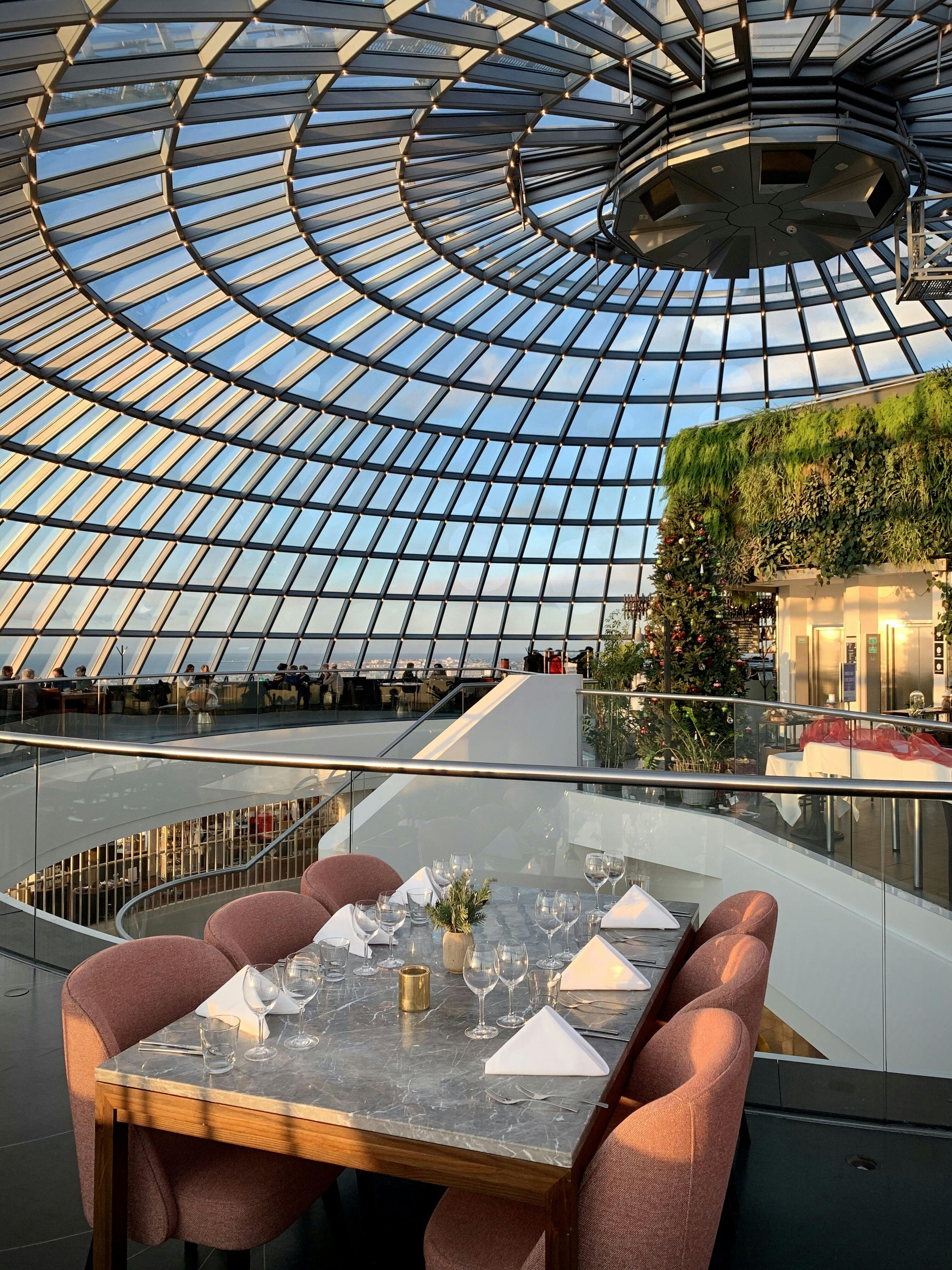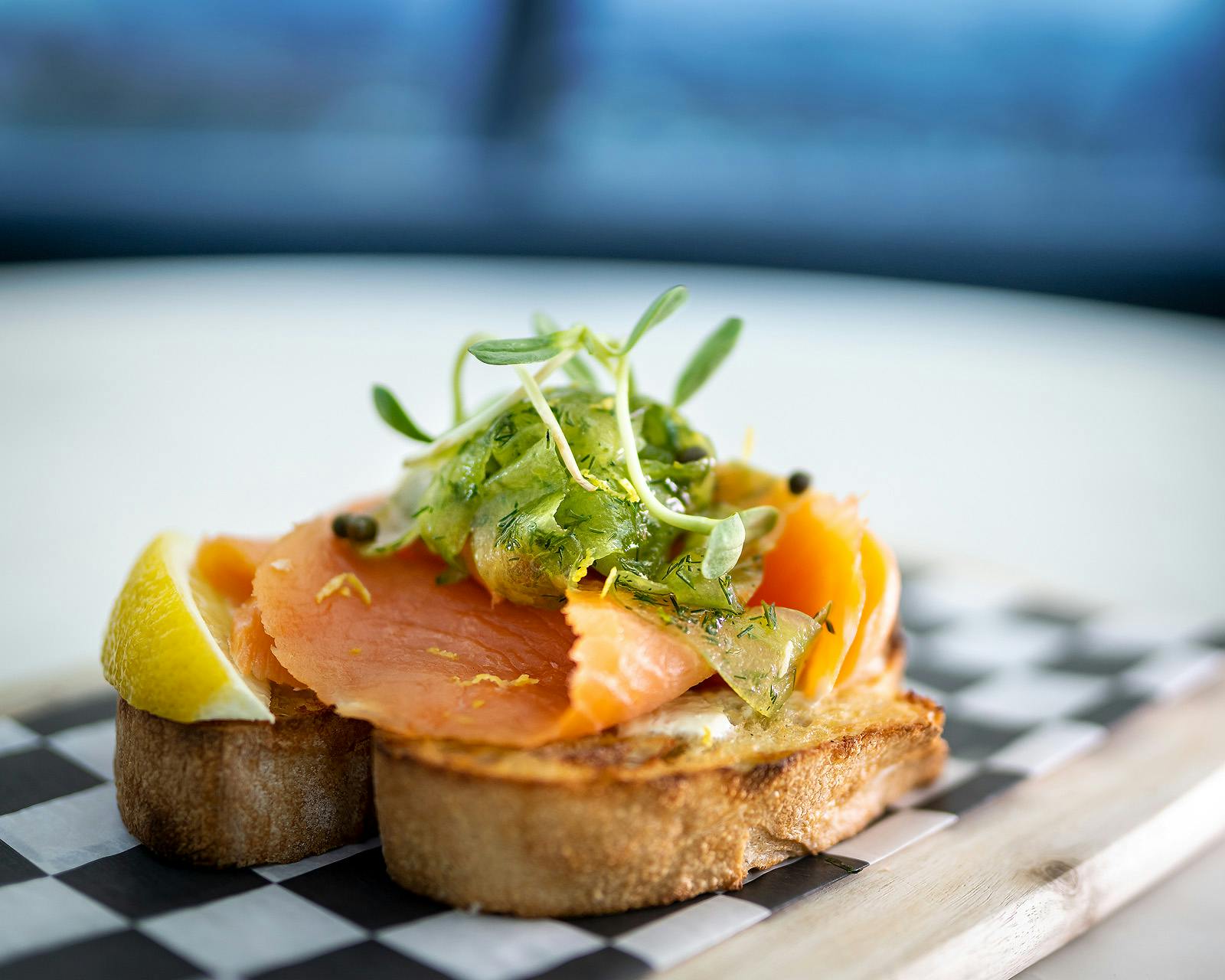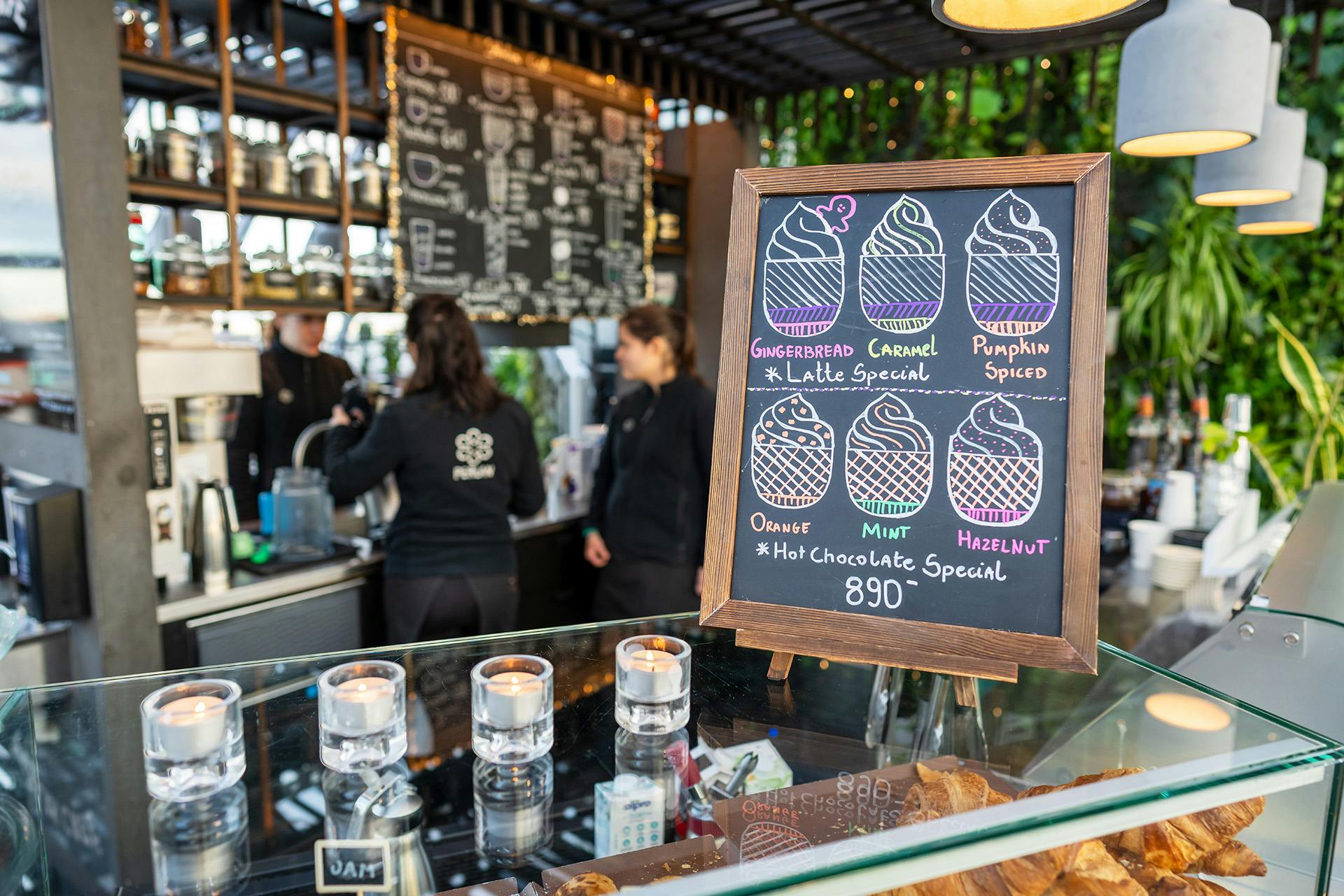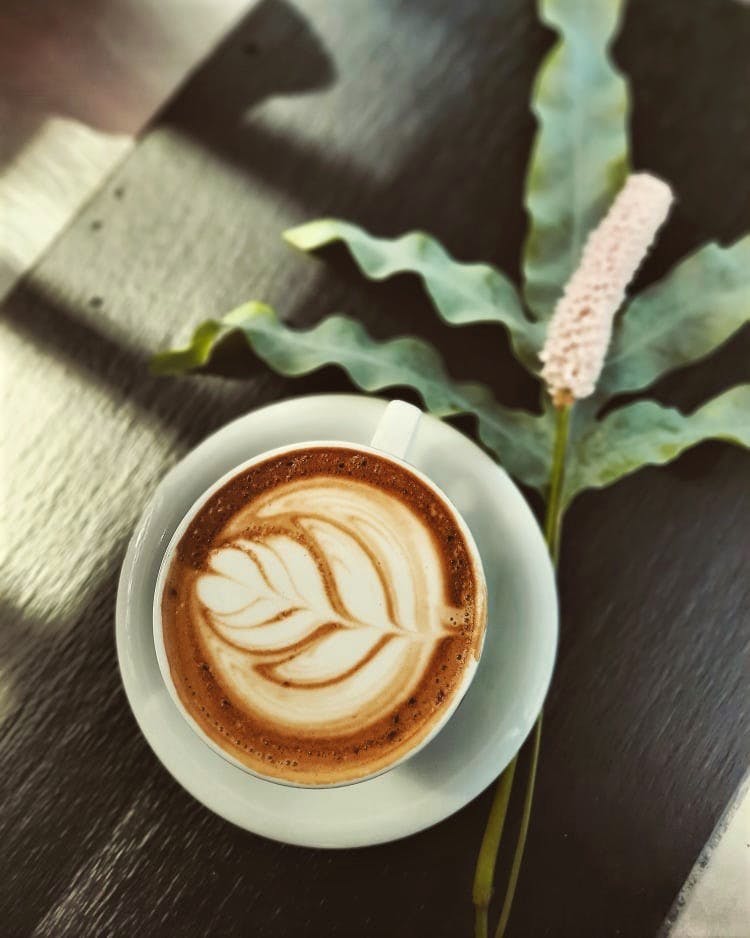 Café
Perlan's café is located on the fifth floor, next to the restaurant.
We offer a classic selection of drinks, hot and cold, and various delicacies; cakes, sandwiches, and croissants, along with gluten-free and vegan options.

Bar
Elevate your senses at Perlan's 5th-floor bar, where you can savour the mesmerising views of Reykjavik's stunning capital city, all while indulging in the exquisite flavours of our expertly-crafted cocktails, hand-selected wines, and refreshing ales.
It's the ultimate spot to unwind and make unforgettable memories.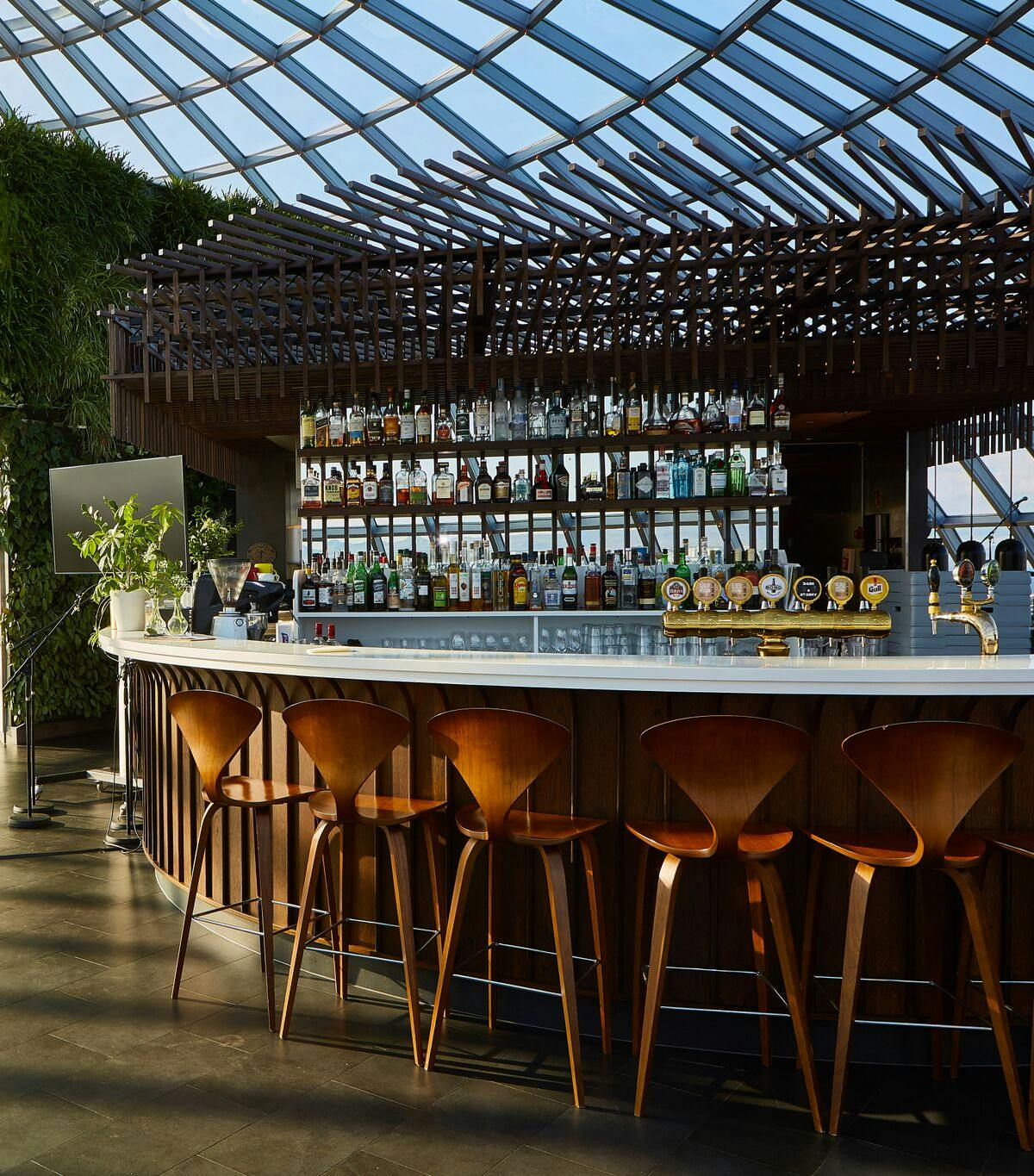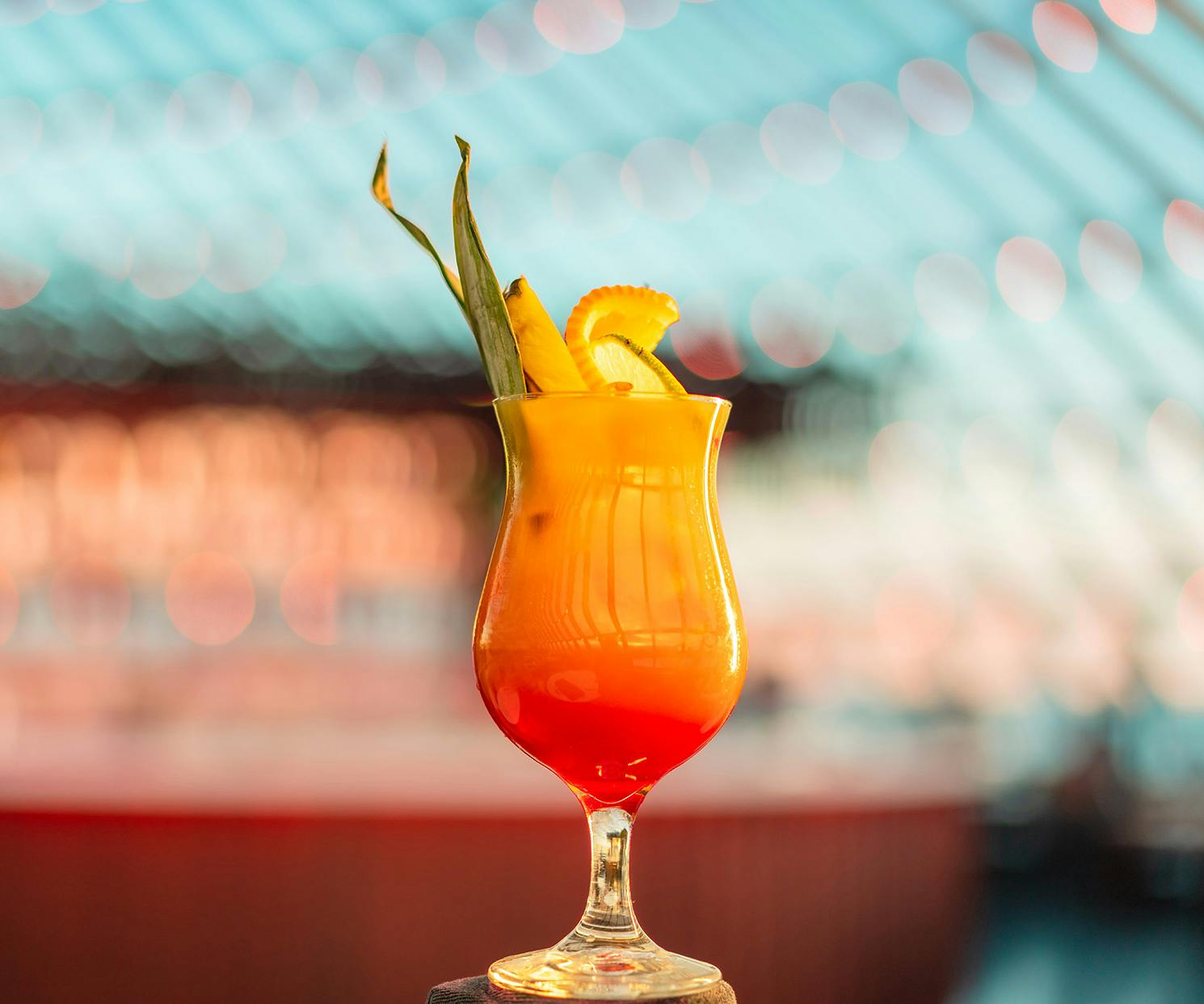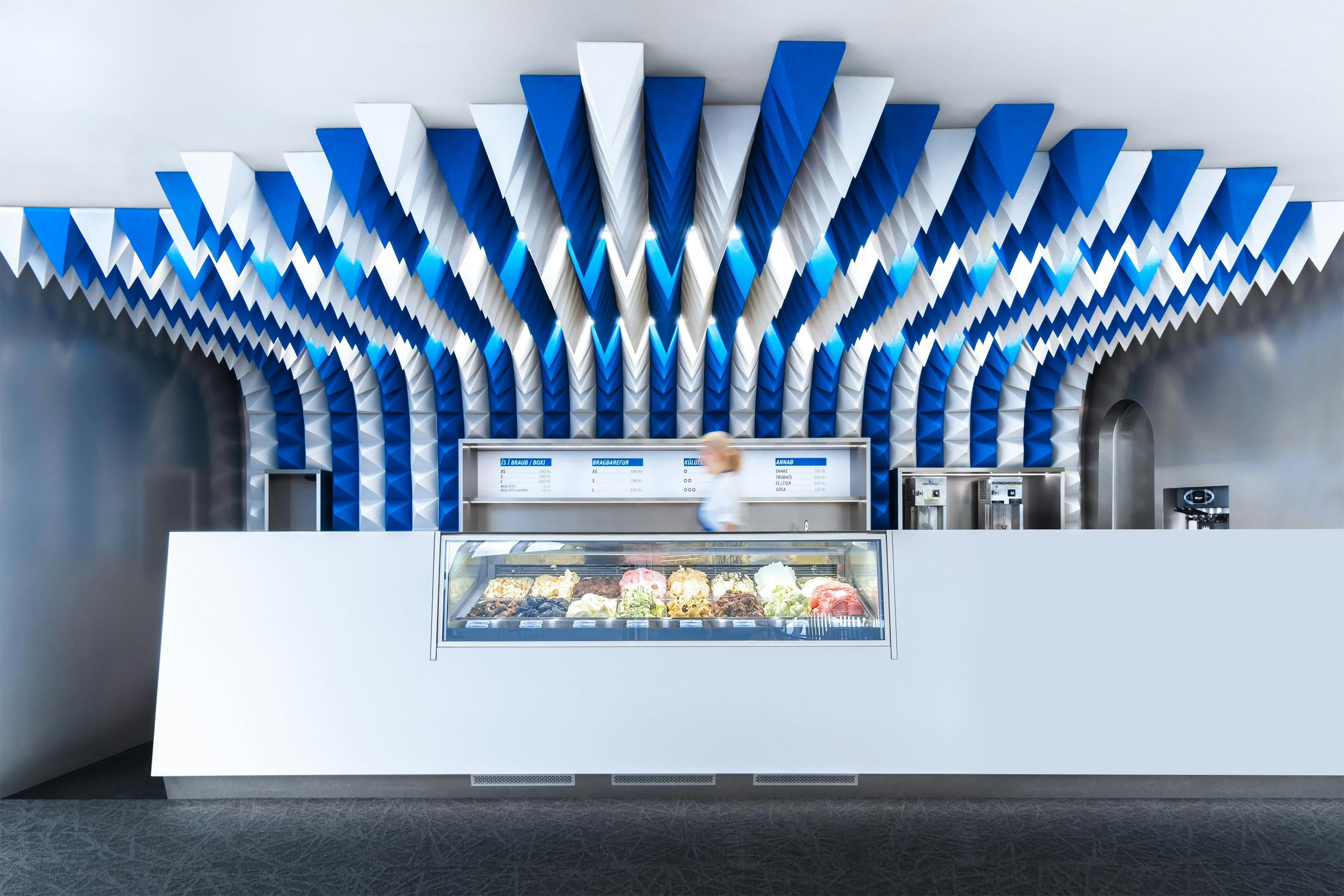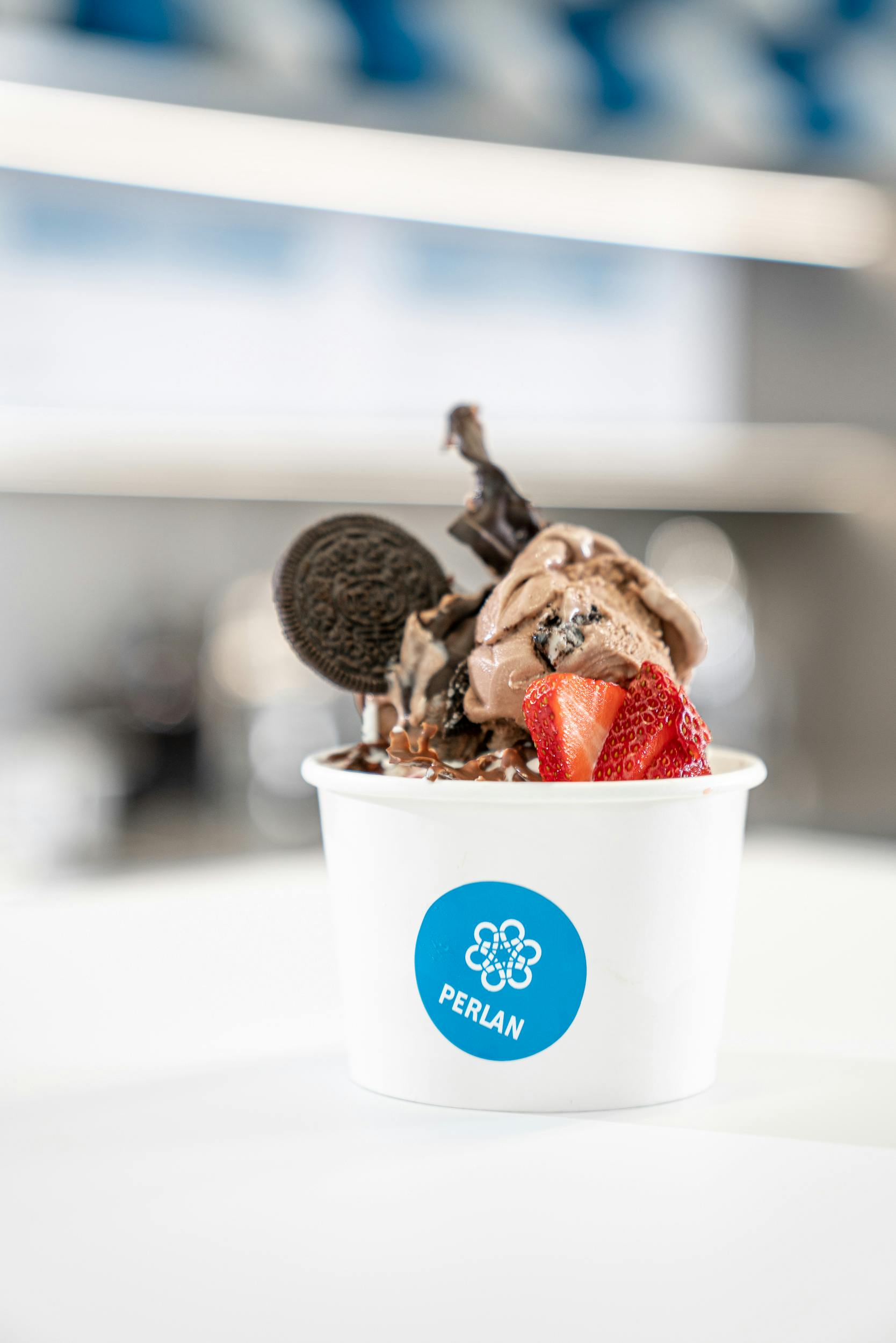 Ice Cream Parlour
The ice cream parlour is located on Perlan's fourth floor. It's unique design and delicious homemade ice cream have gotten worldwide attention. 
We make our own ice cream to ensure the greatest quality - constantly adding more adventurous flavours so frequent visitors can always find something new to taste. You can choose from getting your scoops in a cone or a box, or if you prefer, a milkshake, from any kind of flavour. 
Observation deck
360° views over Reykjavík
Around Perlan dome is an observation deck that gives a panoramic view over Reykjavík and its surroundings.
Access to the deck is included in all ticket prices. Tickets for the deck only are sold at Perlan.

Observation deck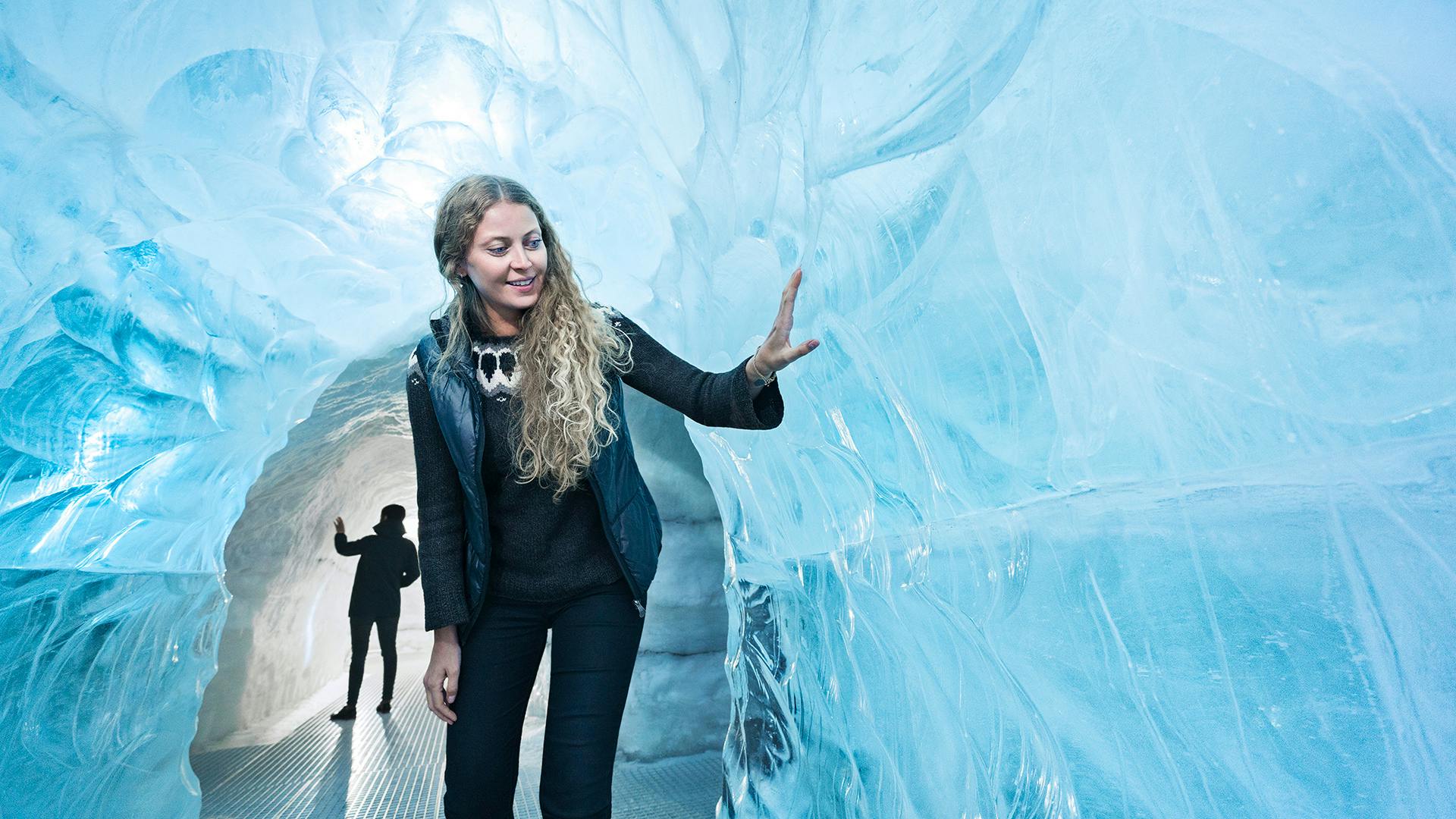 Gift cards
Gift cards
A gift that keeps on giving
You can select an annual pass to the museum gift card or the ice cream gift card to give to your family and friends.
Kids and families
Perlan exhibitions are interactive, so guests enjoy watching, listening, and touching. In that way, everyone can take an active part in the exhibits making the educational part even more fun. The exhibits are designed for anyone to enjoy, from geologists to players, adults and kids.

For families, we offer a family ticket that includes access for two adults and two kids, to all the exhibits and observation deck. Children five years and younger get free access to Perlan.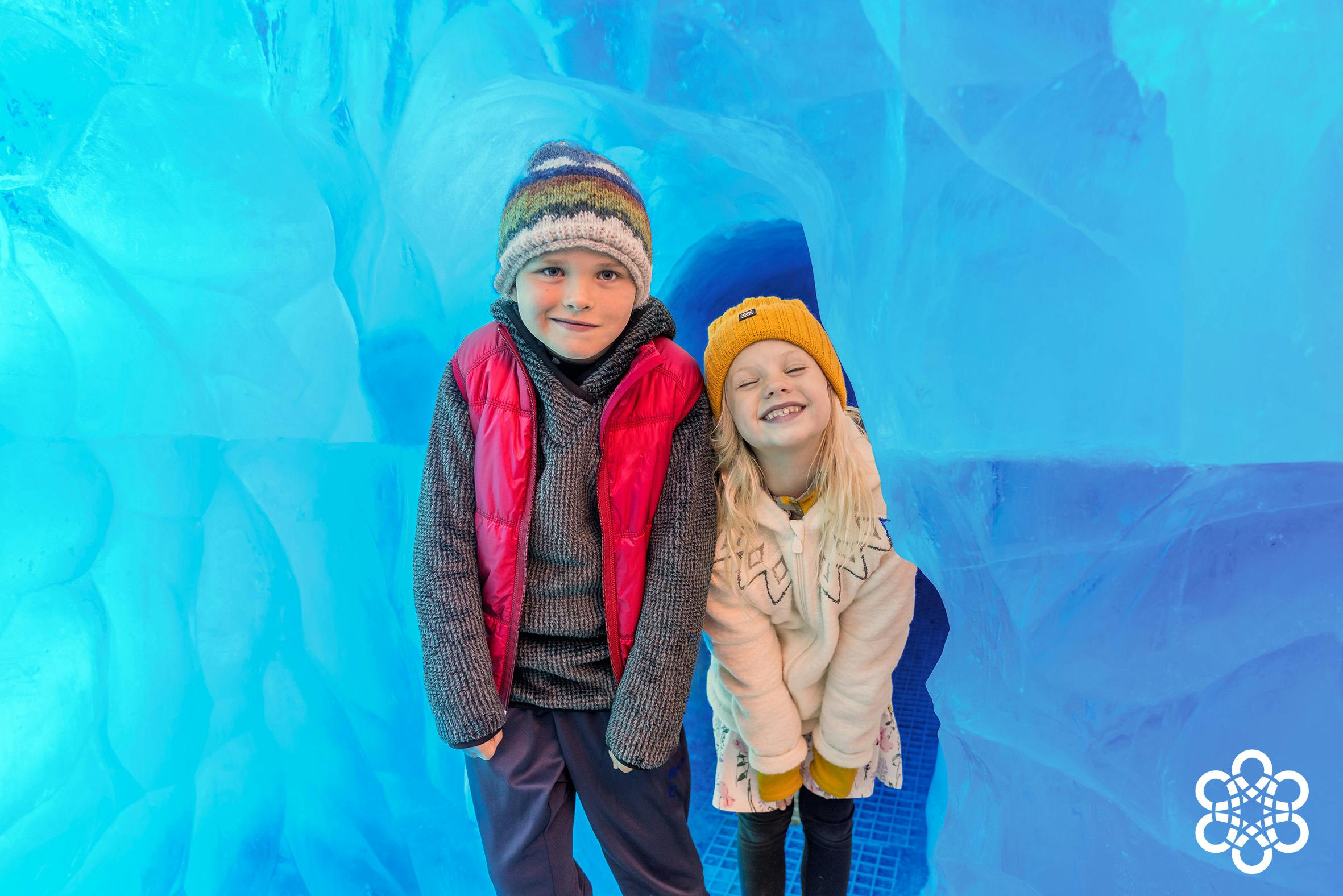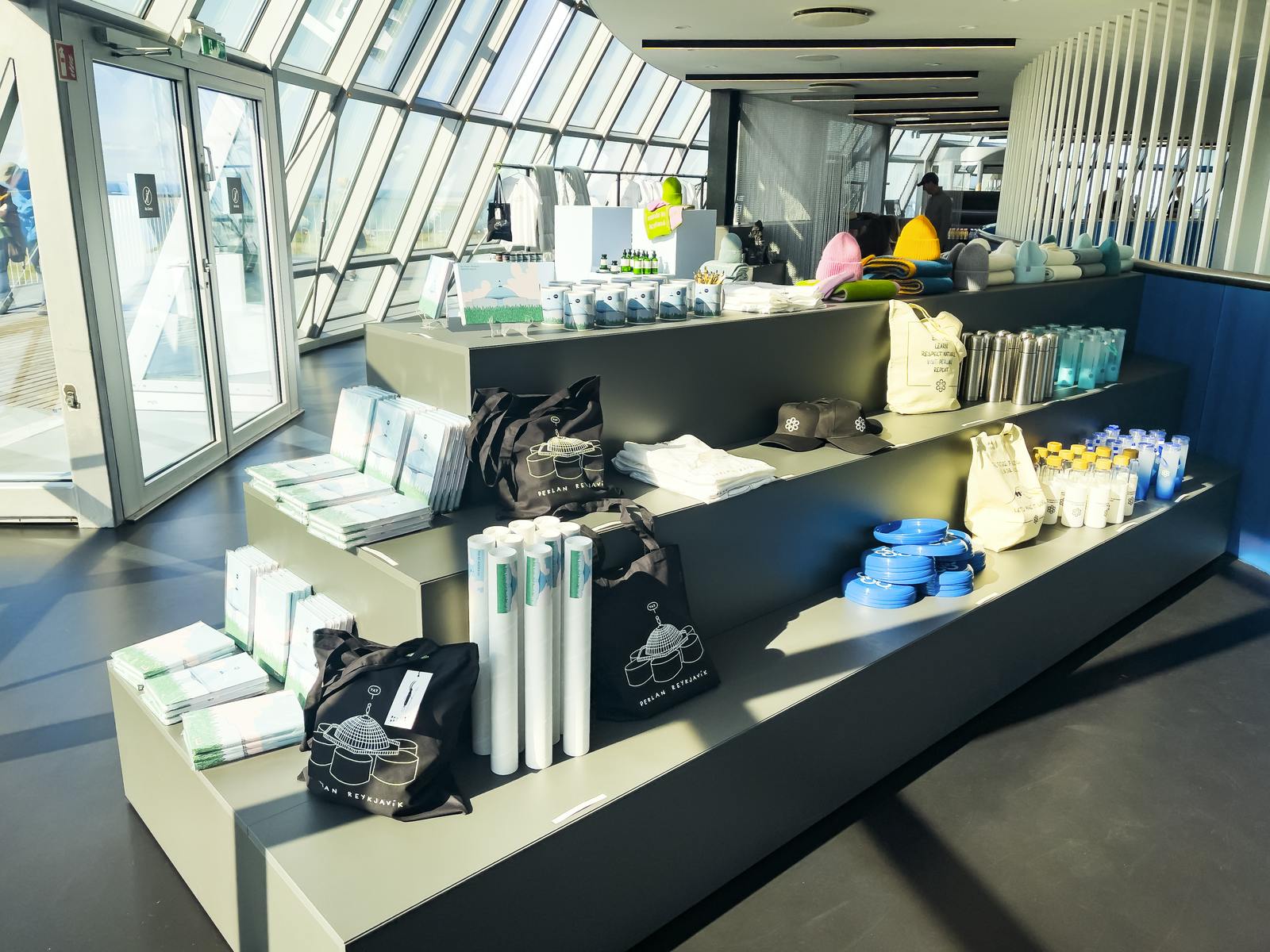 Gift Shop
On the fourth floor, a gift shop where you can find a good selection of Icelandic art and designs, and souvenirs that relate to Iceland.

Accessibility
Perlan is accessible to everyone. Free parking is offered right outside the building, and disabled parking is close to the entrance.
Two lifts are in the building for guests to access the shows on every floor.
The restaurant is very spacious and available for wheelchairs, as well are other areas of the building, like the ice cave and planetarium.
For people with disabilities, the observation deck is easy to access.