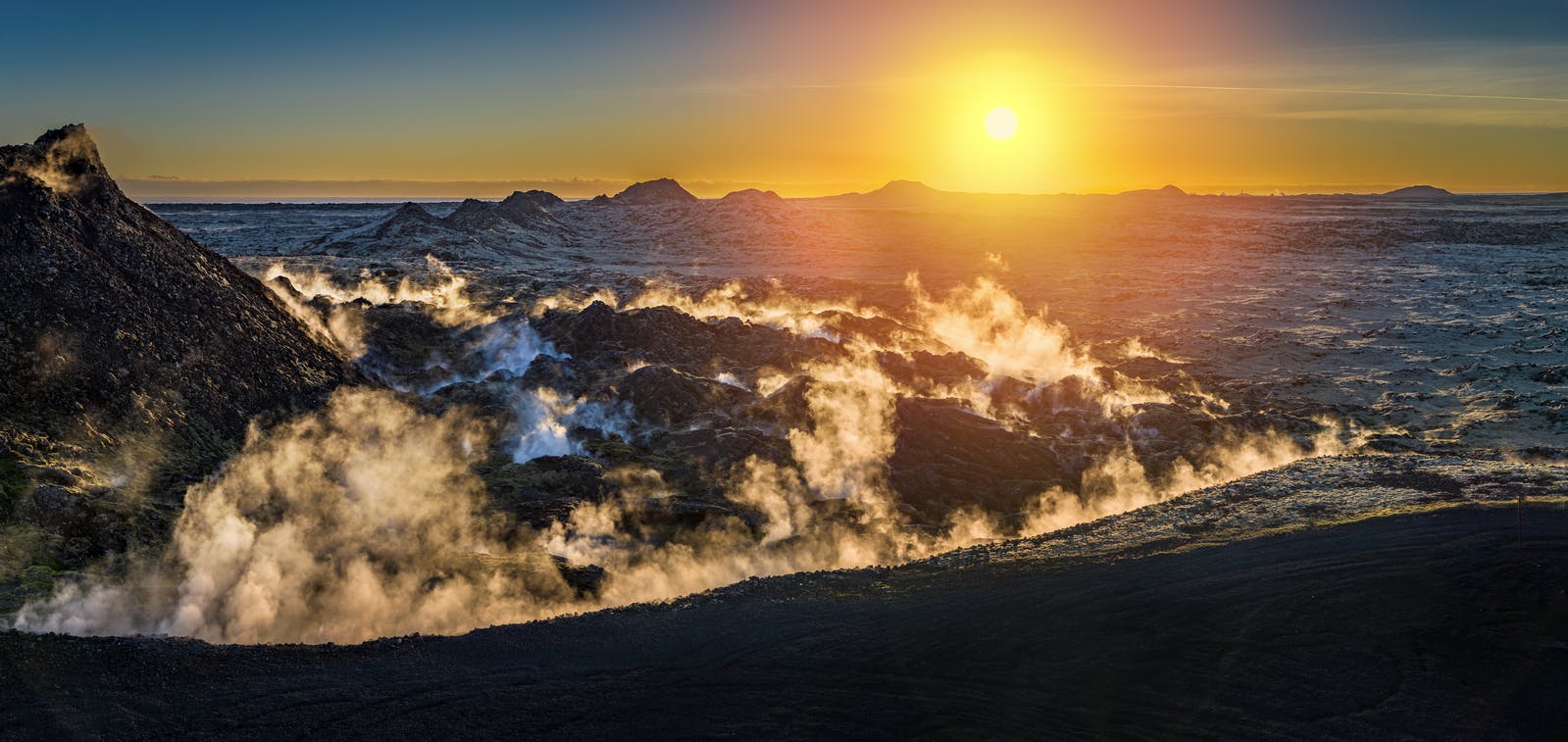 The Next Eruption in Iceland: Reykjanes Peninsula
The Reykjanes Peninsula is a region renowned for its geological activity after the following three eruptions in the last three years. Since then, it has been under close scrutiny, with an uptick in seismic events starting at the end of October 2023.
The below sequence of updates follows the situation, providing insights into the tremors, ground deformations, and potential volcanic activity brewing beneath the surface. Stay updated on the Seismic activities in Iceland!
Latest Update December 1st
Seismic activity on the peninsula has been on the decline. In recent days, the automated system for detecting earthquakes has identified only a few, primarily minor, earthquakes with magnitudes under one. The latest seismic events are focused around the Sýlingarfell and Hagafell region, likely due to magma feeding a dike beneath Svartsengi. Although some deformation is observed at nearby cGPS stations, it is now largely attributed to crustal reactions to the ongoing inflation in the Svartsengi area.
Despite the dike's current low-level activity, the inflation that began shortly after its formation continues at a steady rate. Some cGPS stations near Svartsengi and Mt. Þorbjörn indicate a slight decrease, while others maintain a steady trend, implying that the magma's inflow at depth remains substantial.
The sequence that started on October 25 with a major seismic swarm, culminating in a 15 km long magmatic dike on November 10, is not yet concluded. It's now evident that a phase has commenced where such events could recur.
Predicting the timing and location of the next significant magma intrusion at a shallower depth is challenging at this point. The Icelandic Meteorological Office (IMO) continues to closely monitor the area with heightened vigilance.
The Seismic Activity Decreases: November 23-30

The seismic activity in the Reykjanes Peninsula has been closely monitored, with significant developments occurring over recent days. On November 24th, around 950 earthquakes were recorded, predominantly north of Grindavík, with the largest being a magnitude 2.7 near Hagafell. However, by November 29th, the seismic activity had continued to slowly decrease, with about 340 earthquakes measured near the magma intrusion east of Sýlingarfell on the previous day, and around 150 earthquakes since midnight of the 29th. Most of these earthquakes have been smaller than magnitude 1.0.
As of November 29th, the rate of uplift near Svartsengi was still ongoing at about 1 cm per day. The majority of the displacement in the region is now attributed to inflow under Svartsengi, with a smaller portion flowing into the magmatic intrusion. The observed signs of inflow into the magmatic intrusion are now limited to the area east of Sýlingarfell.
The risk is gradually diminishing over time as the earth's crust continues to relax. On November 23rd, the likelihood of a sudden eruption within the Grindavík urban area was assessed as low, partly due to the partial solidification of newly emplaced magma beneath the city. Despite the slowing down of seismic activity and deformation, an eruption is still considered to be possible, with the location thought to be most likely east of Sýlingarfell.
Week 4 of the Reykjanes Volcano
Over the period from November 15 to November 22, Iceland's Reykjanes Peninsula experienced a surge in seismic activity, characterized by numerous small earthquakes and significant geological shifts. The week started with over 800 earthquakes per day, particularly around Sundhnúkur, and signs of increased magmaticvolcanic activity like heightened sulfur dioxide emissions and magma flow. By November 16, the earthquake count rose to around 1400 per day, with the largest being near Hagafell, raising concerns about a potential eruption. Svartsengi also showed signs of deep subterranean movements, evidenced by sulfur dioxide detection from a borehole.
As the week progressed, the seismic activity further intensified. November 17 saw about 2000 earthquakes, mainly north of Hagafell, indicating substantial magma movement. Despite a slowdown in ground subsidence, the risk of an eruption remained. By November 18, the number of earthquakes recorded was around 1700, with the largest again near Hagafell. Although the earthquake frequency slightly decreased to about 700 by November 20, new satellite images revealed considerable ground deformation in Svartsengi, especially near Þorbjörn, suggesting ongoing geological changes.
By November 21, there was a notable reduction in earthquake activity, with only 165 small quakes recorded, a decrease from the 1,500-1,800 daily earthquakes in previous days. However, bad weather conditions posed challenges in accurately monitoring seismic activity. The ground deformation from the magma intrusion that began on November 10 continued, with a steady uplift near Svartsengi. The Icelandic Meteorological Office, in collaboration with the University of Iceland, maintained vigilant monitoring, though the effectiveness of their equipment was expected to be impacted by adverse weather conditions.
Week 3 of Earthquakes in Reykjanes: November 7-14 2023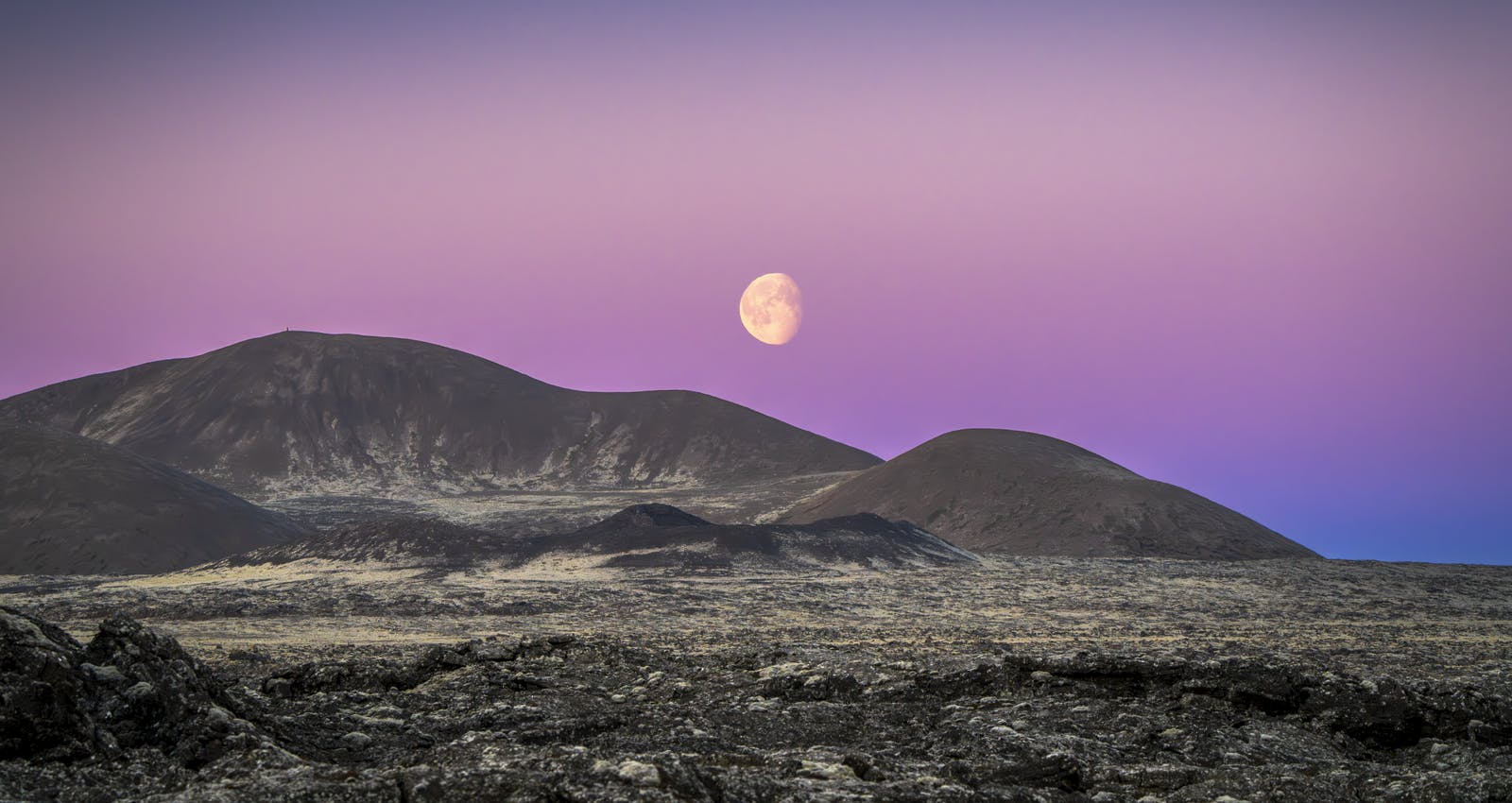 November 14: IMO reported ongoing seismic activity and magma intrusion near Grindavík, with over 700 earthquakes, including a significant M 3.1 event near Hagafell. Instruments have detected sulfur dioxide (SO2) emissions, indicating magma activity close to the surface.
November 13: Seismic activity and magma intrusion near Sundhnúkur and Grindavík resulted in approximately 900 earthquakes, with a decrease in intensity and frequency. Satellite data indicated significant ground deformation, prompting the evacuation of Grindavík. Current monitoring shows the volcanic hazard remains unchanged since November 12, with emergency services maintaining high vigilance.
November 12: The seismic activity remained constant with around 1000 earthquakes, all below magnitude 3.0, primarily concentrated north of Grindavík. GPS measurements showed a slowing of deformation, suggesting that magma could be moving closer to the surface. In response, authorities implemented temporary measures to aid Grindavík residents, including controlled operations for essential errands and enhanced area monitoring. Access was granted to residents of Þorkötlustaðahverfi, a suburb in Grindavík, to evacuate horses from certain areas.
November 10-11: The seismic activity intensified and shifted towards Grindavík, suggesting a potential magma intrusion beneath the town. This led to the evacuation of Grindavík as a precaution and the declaration of an emergency level of civil protection. Scientists noted that the volume of magma moving towards Grindavík appeared more significant than previous major intrusions, like those during the Fagradalsfjall eruptions. On November 11th, a critical situation was identified with a dike intrusion indicating a high likelihood of a volcanic eruption. The magma was estimated to be about 800 meters beneath the surface and spread over a 15-kilometer area.
November 7-9: The region experienced a significant number of earthquakes, with approximately 900 tremors on November 7th and around 1400 earthquakes on November 9th, including several over magnitude 4.0. The seismic activity was concentrated around Þorbjörn and Sýlingafell, with satellite data indicating ground uplift due to magma accumulation. The strongest quake recorded was a magnitude 4.8 near Þorbjörn.

Overall, the situation is marked by uncertainty about possible volcanic eruption, and ongoing monitoring and precautionary measures by the scientific community and civil authorities.
Seismic Activity: October 31 - November 6, 2023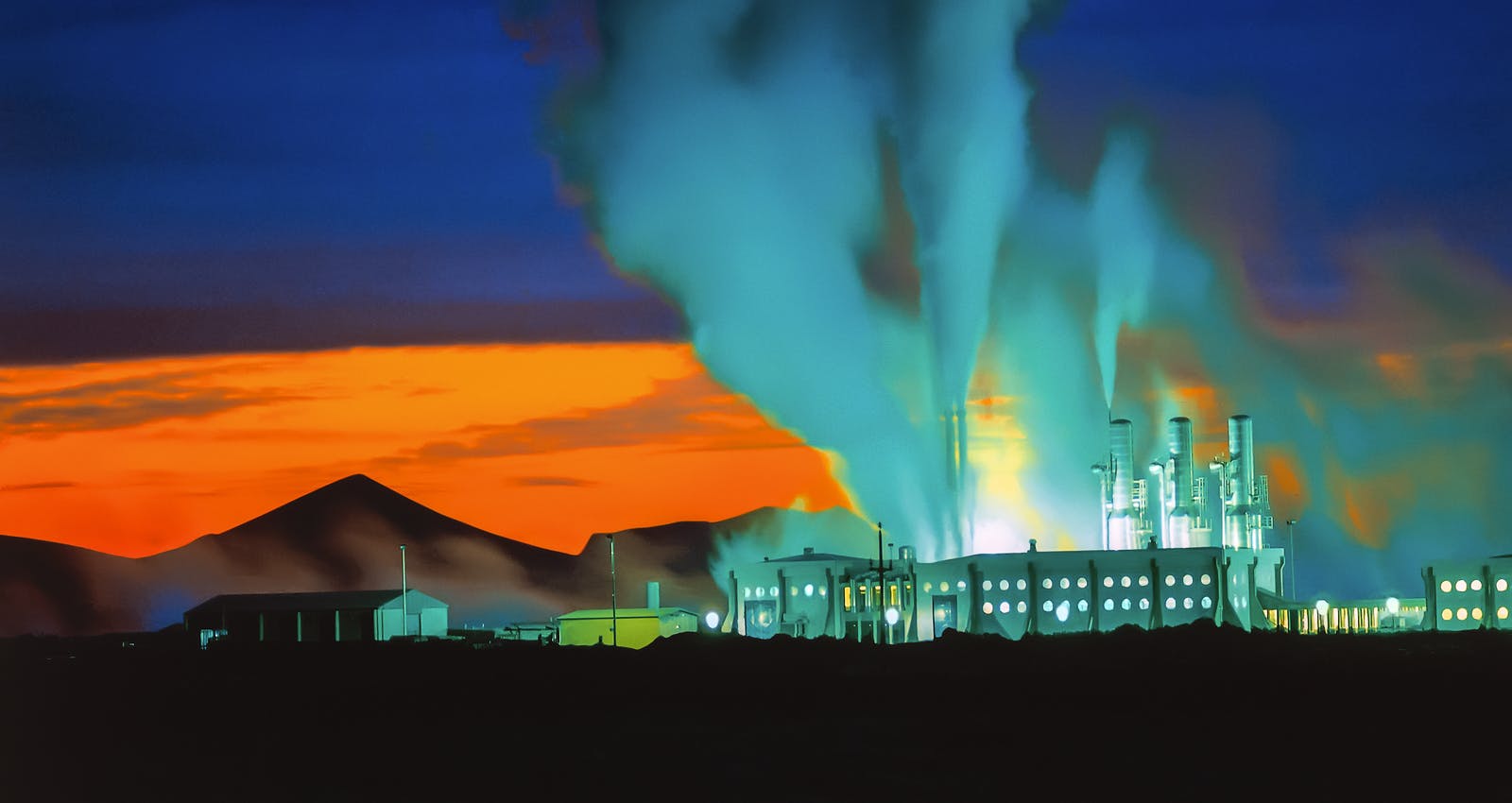 Once again, an intense earthquake swarm was detected at Mount Þorbjörn, with the largest quake measuring 3.7 in magnitude on October 31. This activity was indicative of deep underground magma movements, with quake depths ranging from 1.5 to 5 km. By November 1, the seismic series had resulted in over 10,500 earthquakes, with more than 26 exceeding magnitude three, the strongest being 4.5. Significant ground movement was observed northwest of Mount Þorbjörn, suggesting a volcanic intrusion at about 4 km depth.
In the following days, the seismic activity fluctuated. On November 2, approximately 800 earthquakes were recorded near Þorbjörn, with the largest being 3.7 in magnitude, and GPS measurements confirmed ongoing uplift northwest of the mountain. By November 3, two significant earthquakes were recorded, with magnitudes of 4.3 and 3.5. Despite these events, the absence of volcanic tremors indicated that an eruption was not imminent. On November 4, around 900 earthquakes were registered, all below magnitude 3.0, and the uplift continued due to magma accumulation.
The most recent data from November 6 revealed about 1300 earthquakes, with three surpassing a magnitude of 3, the strongest being 3.6. This surge in seismic activity is linked to an accelerating uplift in the region, particularly at the GNSS station on Mount Þorbjörn, showing a notable 7 cm rise. Experts attribute this uplift to a magma-filled fissure about 5 km below the surface, with the recent inflation doubling the volume change of past events recorded between 2020-2022.
The Beginning: October 25 - 30, 2023

The Reykjanes Peninsula in Iceland has been experiencing a series of geological disturbances that have manifested in ground shifts and a significant number of earthquakes. From October 25th to 30th, thousands of earthquakes have been detected, with some reaching magnitudes of up to 4.5. The seismic activity is primarily concentrated 2-6 km underground, between Stóra-Skógfell and northeast of Eldvörp and north of Grindavík near Svartsengi. The Icelandic Meteorological Office suggests that these tremors are related to stress from underground magma movement, particularly after the summer 2023 eruption at Fagradalsfjall.
Satellite and GPS data indicate that the ground near Svartsengi and Þorbjörn has been rising, a sign of increased underground pressure likely caused by magma intrusion. This uplift began on October 27th and marks the fifth such event in the area since 2020, showing a faster rate of change than previous instances. Although there's no evidence of shallow magma, the seismic activity has created cracks that could potentially allow magma to rise.
Continuous GPS monitoring shows that the ground deformation is ongoing, although at a slightly reduced rate compared to the initial phases of the disturbances. In the last day of the reported period, about 1300 earthquakes were recorded, with the most significant being a magnitude 2.7 on October 29th. In response to these events, scientists from the Icelandic Meteorological Office are conducting on-site surveys, including geochemical tests, and providing continuous updates to local energy companies and the Civil Protection Agency.
The ongoing geological instability is due to multiple underground forces affecting a broad region of the Reykjanes Peninsula. While the frequency of earthquakes has decreased, the area is still experiencing tremors, and residents may feel more quakes due to the continuous ground movements. The situation remains dynamic, with specialists closely monitoring the depth and size of the magma source causing the uplift and analyzing new satellite data to understand the magma's behaviour and its implications for ground deformation.
Understand the Seismic Activity with Perlan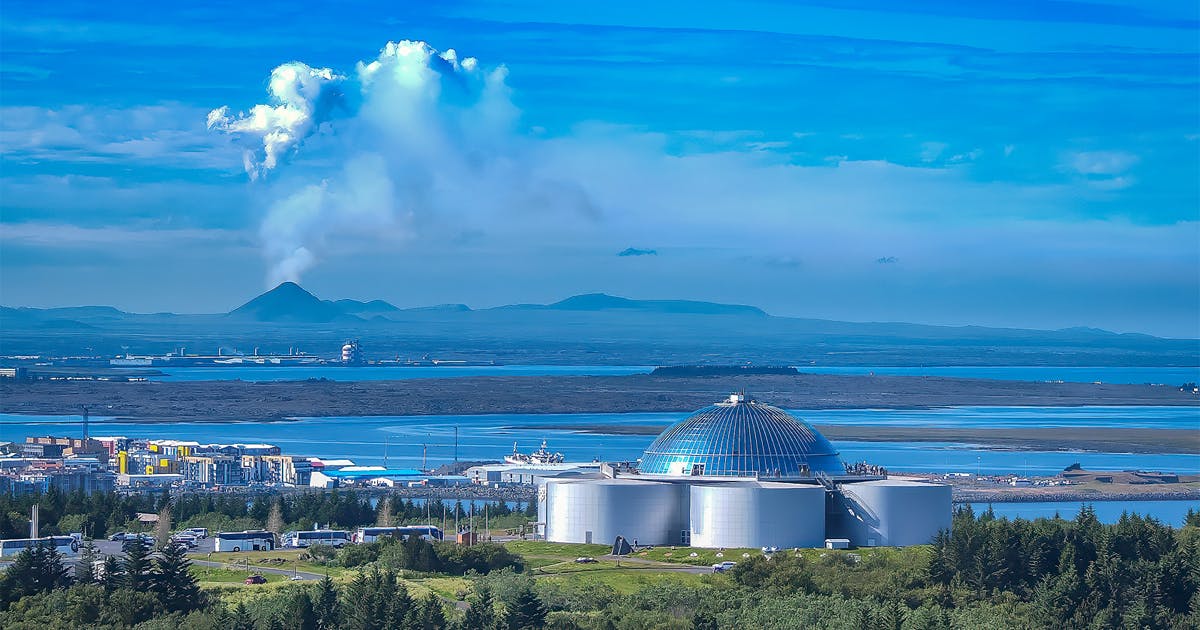 As Reykjanes simmers with volcanic activity, signalling a potential eruption, there's no better time to immerse yourself in the volcanic wonders of Iceland than now. Perlan stands as a premier destination for anyone fascinated by these natural phenomena. Our state-of-the-art volcano exhibition not only offers a rich educational experience but also provides an unrivalled, interactive journey through the fiery heart of Icelandic volcanology. 
Visitors can witness the raw power of volcanic eruptions and understand the forces that shape our planet, all within the safety and comfort of Perlan's innovative facilities. With expert guides and stunning visual displays, Perlan is the perfect place to gain insight into the unfolding events at Reykjanes, making it a must-visit for locals and tourists alike who wish to experience the might of Iceland's volcanic landscape up close.
Back to articles