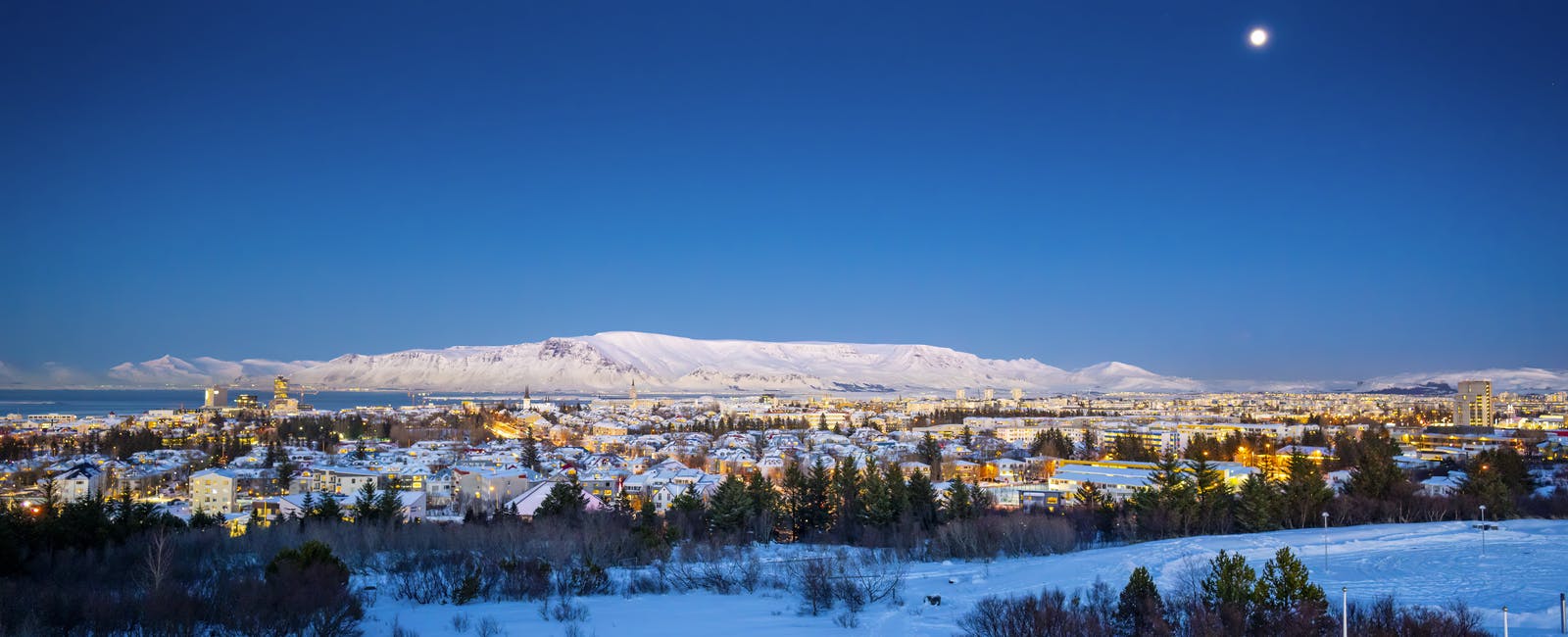 Guide to Esjan Mountain
Mount Esja, just outside of Reykjavík, is a favourite destination among Icelanders and tourists. It offers numerous hiking trails of varying difficulty levels, catering to both experienced and beginners. 
The most popular route is the "Esjan Trail" (also known as the "Steinn" or "Botni" trail), which takes you to the summit of Þverfellshorn. The trail offers stunning views of Reykjavík, the surrounding landscapes, and the adjacent fjords. 
How to Get to Esja From Reykjavík
Getting to Esja is pretty easy, even if you don't have access to a car. It's 11 kilometres north of the town of Mosfellsbær, about 20 minutes and accessible from Route 1. Drive through Mosfellsbær, and you'll see signs pointing to the car park. 
If you don't have access to a car, you can take the Strætó 57 bus from the bus station Mjodd in Reykjavík. The bus fare is 1,140 ISK, and the bus departs several times a day. It's approximately a 30-minute ride. If you are feeling unsure, let the bus driver know that you are heading to the base of Esja (the bus stop is Esjumelar), and you will get dropped off at the car park.
Hiking Esja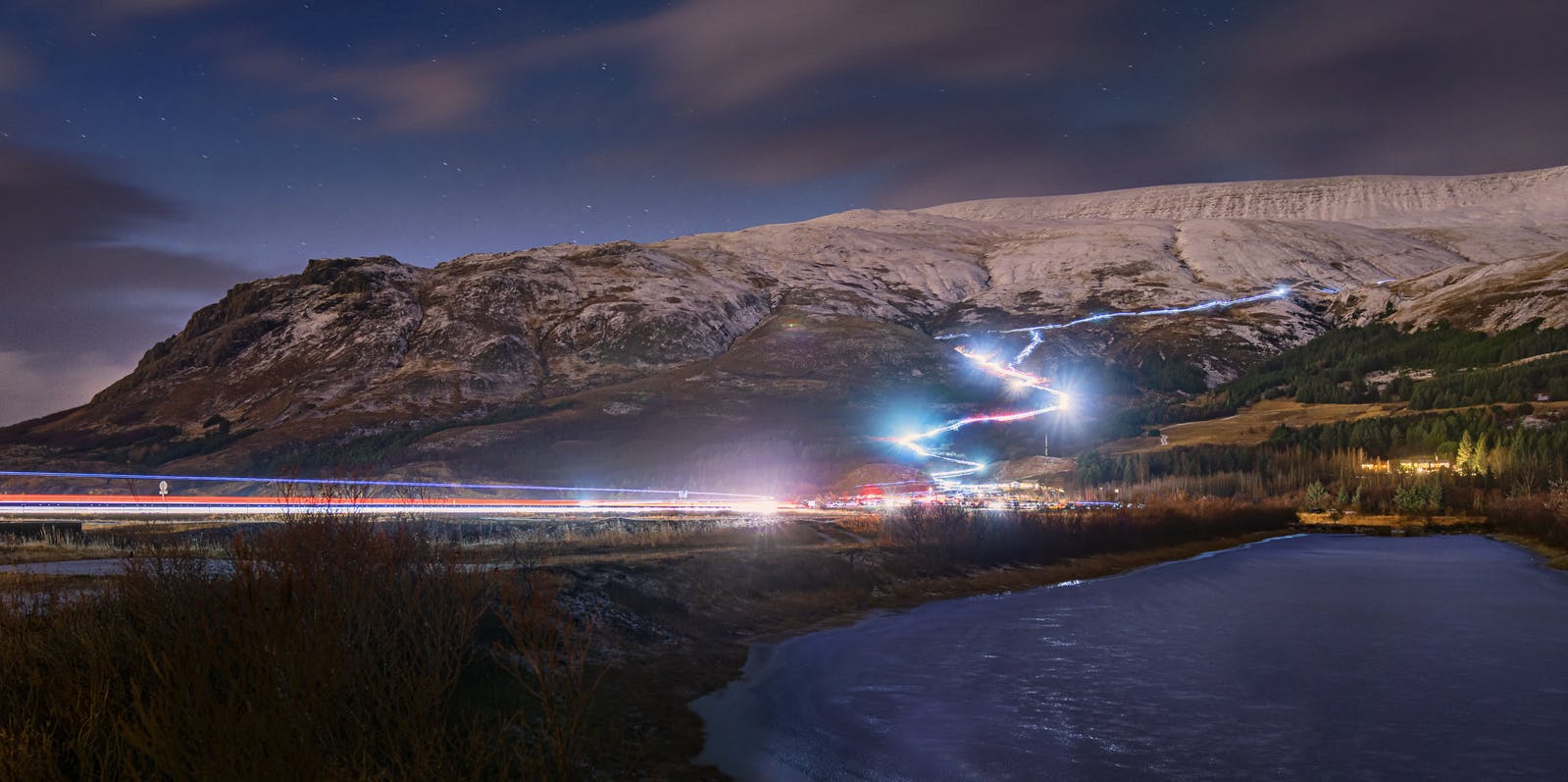 Standing 914 metres, Esja looms over Reykjavík. It's a favourite among locals and the subject of thousands of spectacular tourist photographs. Hiking Esja is a popular pastime, and a few paths ascend the mountain. 
The most popular path begins at the car park, which is about 780 metres. From there, you can cross the Mógilsa stream, which leads to a steeper stretch named "Steinnin." The hike is considered easy, but be aware that the last stretch to the top is pretty steep; there are handrails to lessen the challenge. 
You can sign a guestbook when you reach the top of this path. It's fun to read through all the names and see where people have travelled from to climb the mountain.
How Long Does it Take to Hike Mount Esja
The most common route taken at Esja takes about two to four hours round-trip, depending on the paths you choose, how many breaks you take along the way, and your fitness level.
Safety Information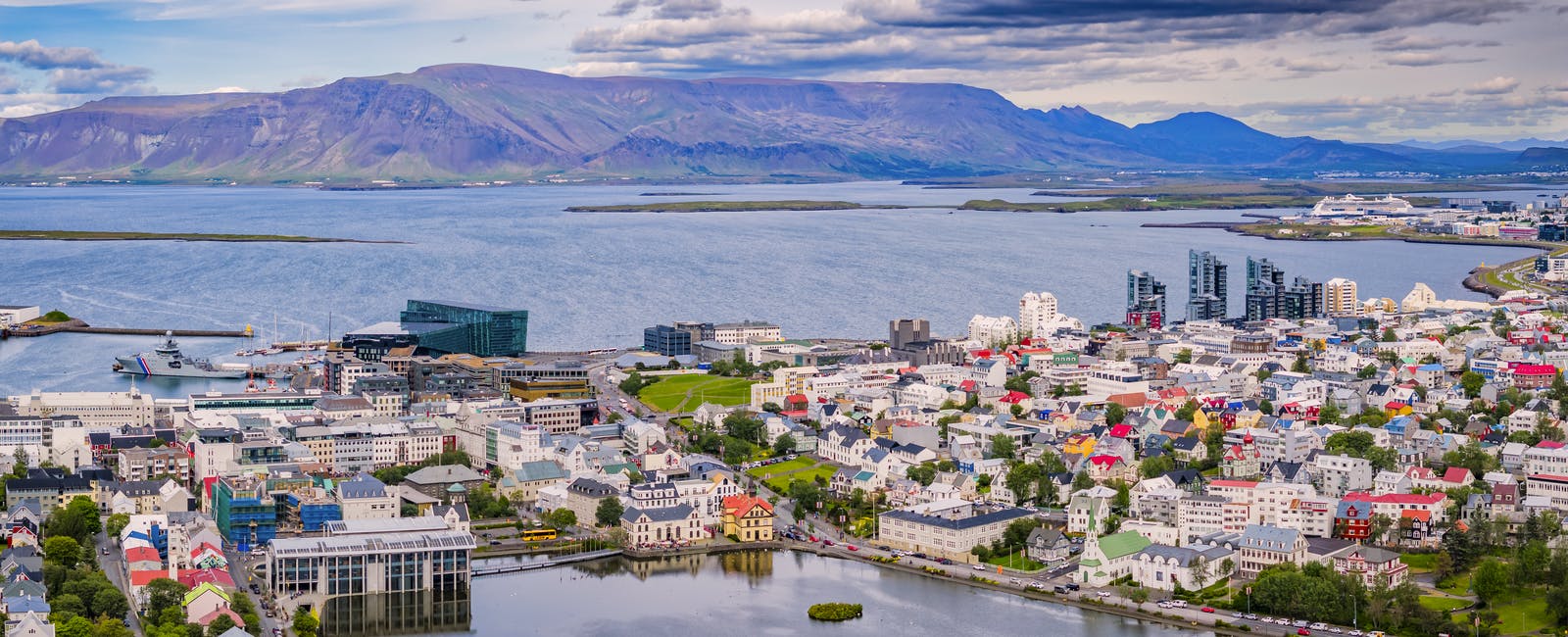 Please take precautions before you head out for a hike. Make sure you check the weather forecast and remember that the weather can be fickle. It may be beautiful out with sunny skies, but it could turn very windy and rainy quickly. Bring water, proper footwear, and waterproof clothing with you.
The Best View of Esjan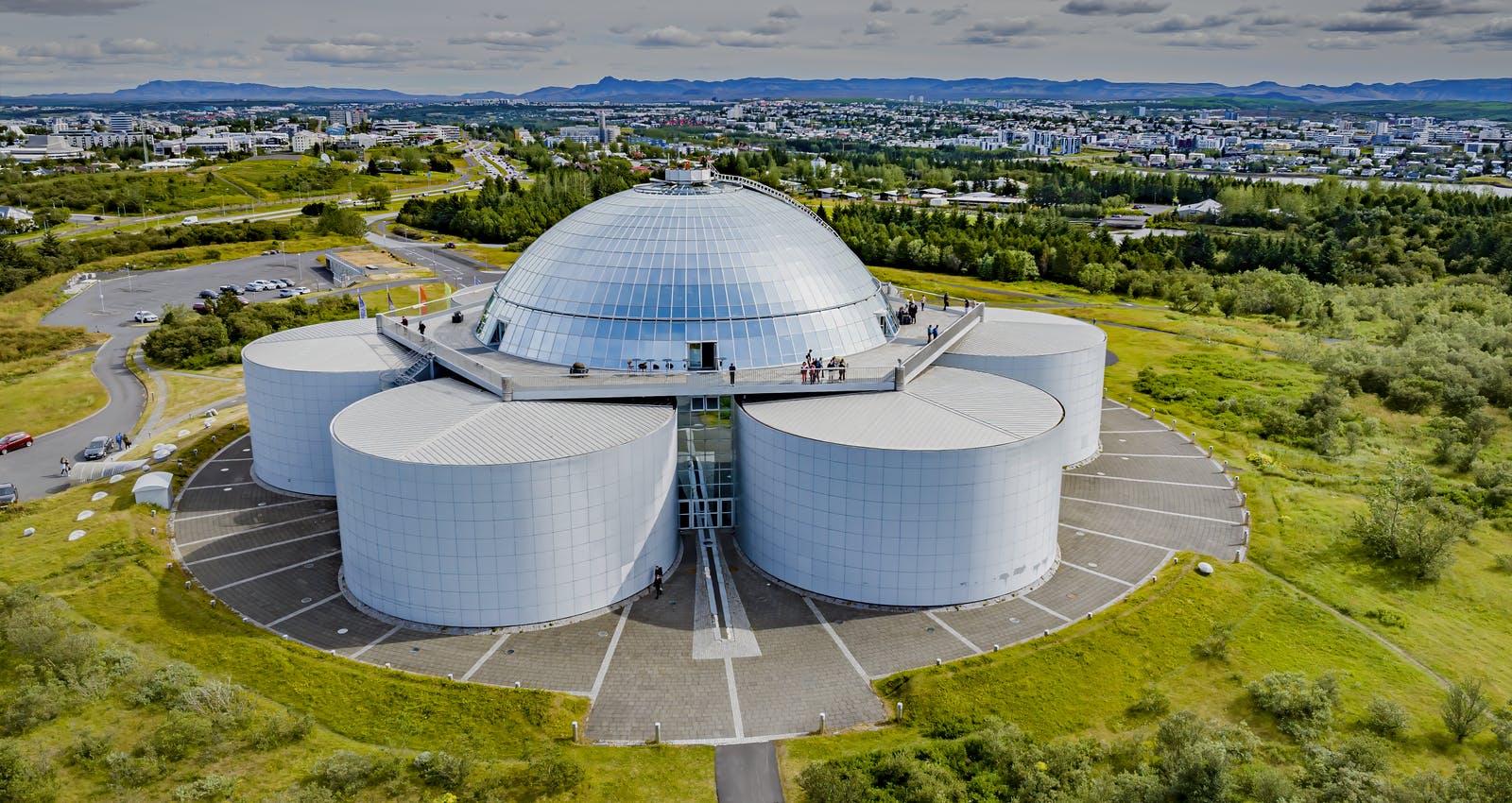 Perlan in Reykjavik, Iceland, boasts an observation deck offering panoramic views of the city and its natural surroundings. One standout sight is the mountain Esjan, which looms to the north with its snow-capped peaks. From Perlan, visitors can witness the harmonious blend of Reykjavik's urban sprawl and Iceland's untouched geological wonders, epitomized by the majestic Esjan.
Attractions Close to Esja
Þingvellir National Park

The birth of Iceland as a nation happened at Þingvellir. Translated to "Parliament Plains," Þingvellir was the site of Iceland's first general assembly, which was said to have been established in the year 930 and was the meeting place of the Icelandic parliament until 1798. Many significant sights are at Þingvellir, including Almannagjá (All Man's Gorge) and Lögberg (Law Rock). 
Þingvellir was established as a national park in 1930, and today, visitors come to the area for its historical and geological significance, as it is the site of a rift valley that marks the crest of the Mid-Atlantic Ridge. It's also home to Þingvallavatn, the largest natural lake on the island, with a surface area of 84 square kilometres.
Gljúfrasteinn
Gljúfrasteinn was the home of Icelandic novelist and national treasure Halldór Laxness. Laxness, who was awarded the Nobel Prize for Literature in 1955 for his novel Independent People, lived at this home from 1945 until he died in 1998. It has been preserved as a museum, giving visitors a glimpse into his life, including the library and study where he wrote several of his books. 
The white two-story concrete building is well preserved, but it feels lived in, with many personal artefacts decorating the home, including books, clothing, and furniture. A short multimedia presentation about Laxness' life and work is available in English, Icelandic, and Swedish. 
Hvalfjörður
Hvalfjörður (Whale Fjord) is located approximately 30 kilometres north of Esja. It's a picturesque fjord known for its tranquillity and natural beauty. Visitors can take scenic drives, hike along trails, or explore the remnants of an abandoned World War II naval base.
Álafoss Wool Factory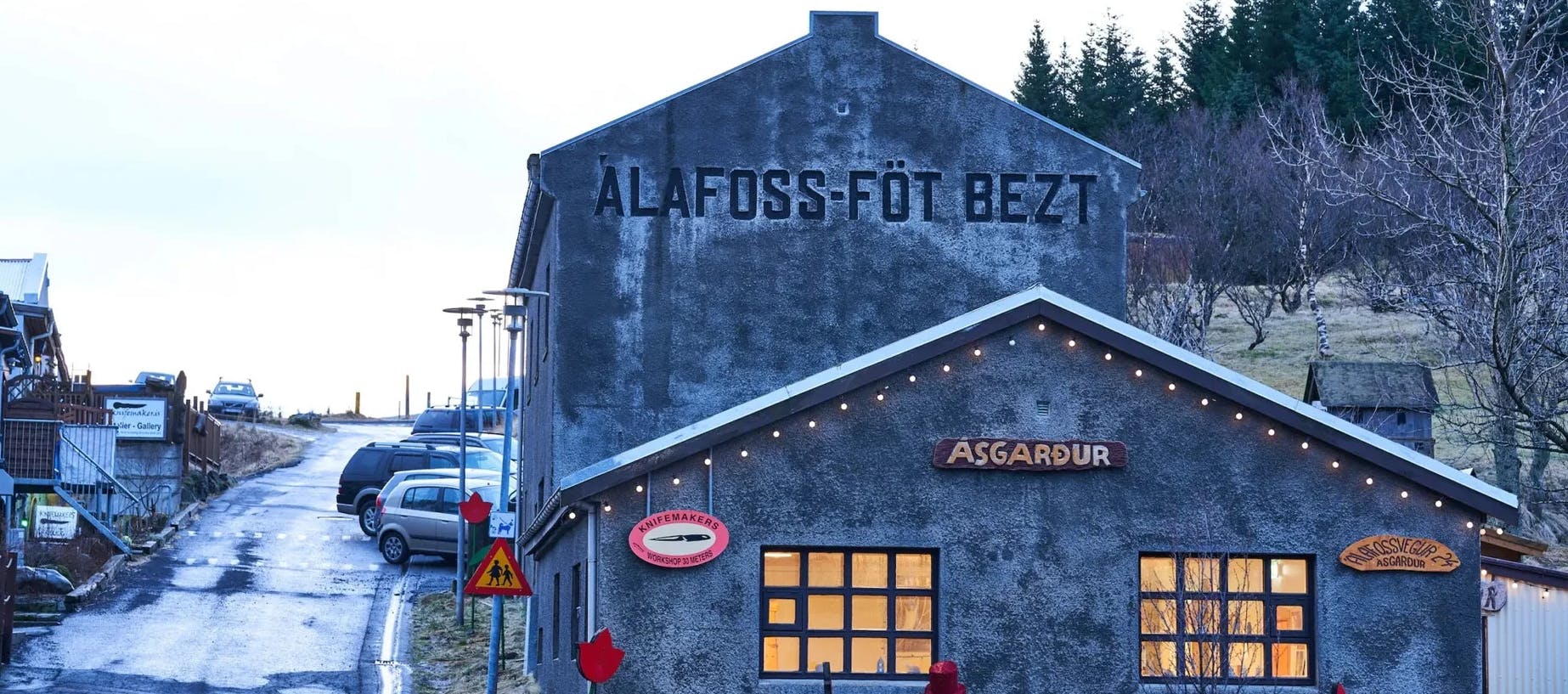 The Álafoss Wool Factory is home to the Álafoss wool brand, established in 1896 and the leading manufacturer and exporter of Icelandic wool products for decades. The brand is still being manufactured in Iceland today. 
The shop is located in the old factory house by the Álafoss waterfall, which was used to drive the mills. The shop sells wool skeins, scarves, hats, sweaters, blankets, and other small goods. You can also purchase a sheepskin as well as other Icelandic design products. The site also includes an exhibition of old knitting machinery and photographs from the mill's early days.
Learning about Iceland's Geology in Reykjavík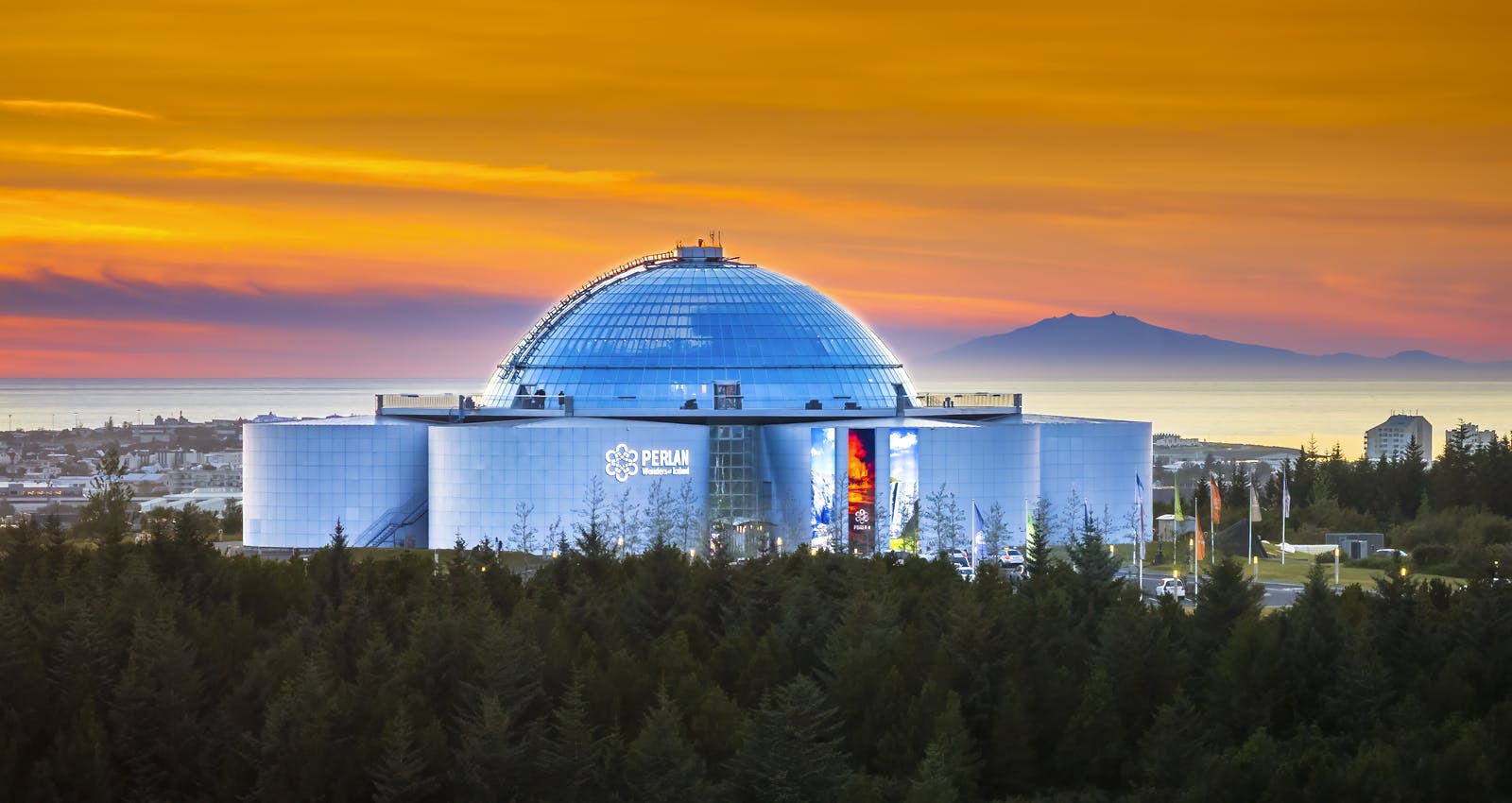 Perlan's Forces of Nature exhibition allows guests to feel the power of volcanoes, earthquakes, and geothermal energy that powers the island. Guests will learn about mountains and volcanoes that form when heat and pressure build up beneath the earth's surface. The earth's weak points tend to be along fault lines where tectonic plates converge or diverge, as in Iceland's case. 
Back to articles