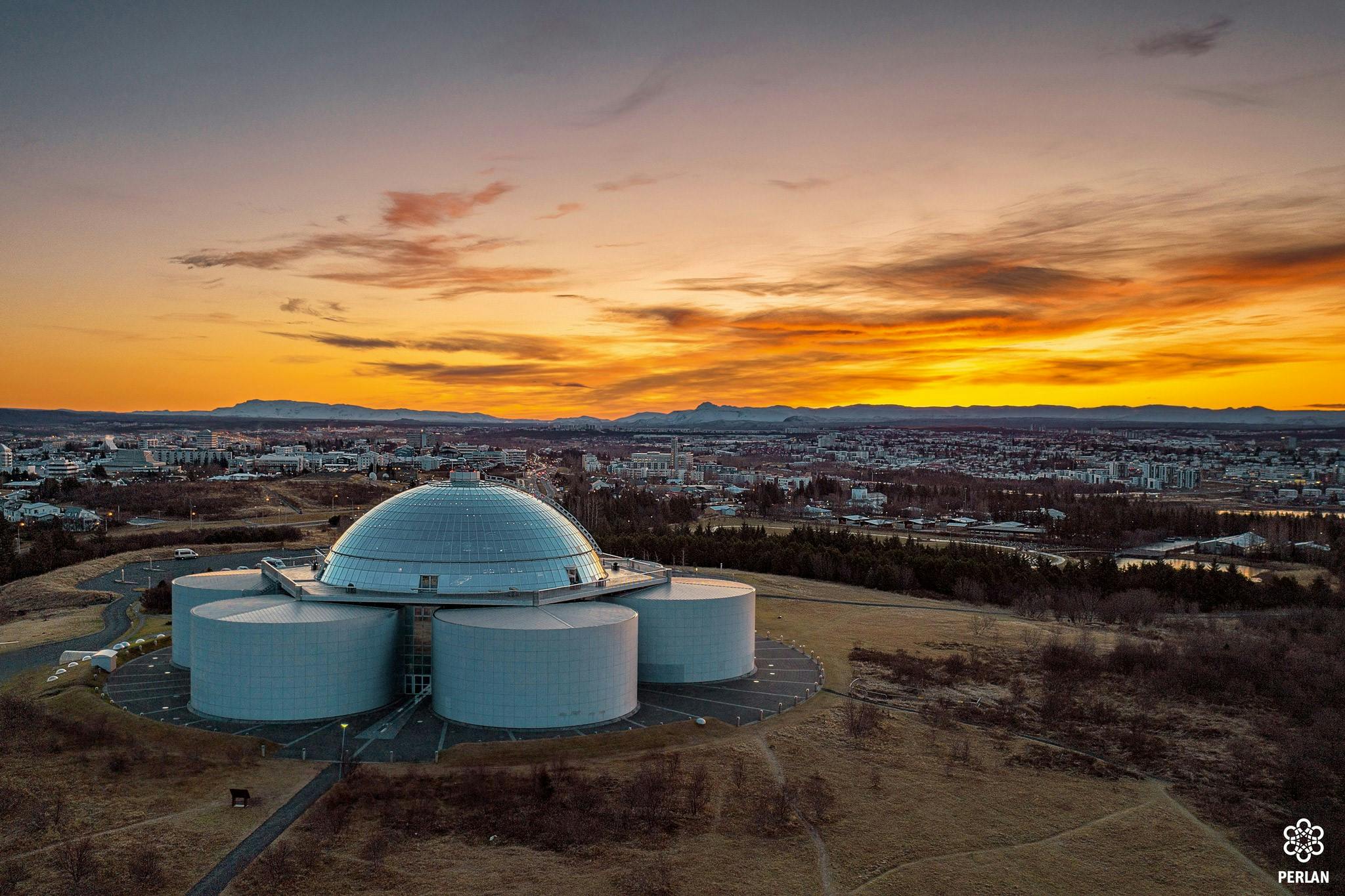 The Best Views Over Reykjavik
There's nothing like the feeling you get when you gaze out across a beautiful view. No matter where we go, it's always worth getting up high and checking out what we can see. The good news is that visitors to the Icelandic capital are spoiled for choice when it comes to awesome panoramas, so here are our picks for the best views over Reykjavik.
Hallgrímskirkja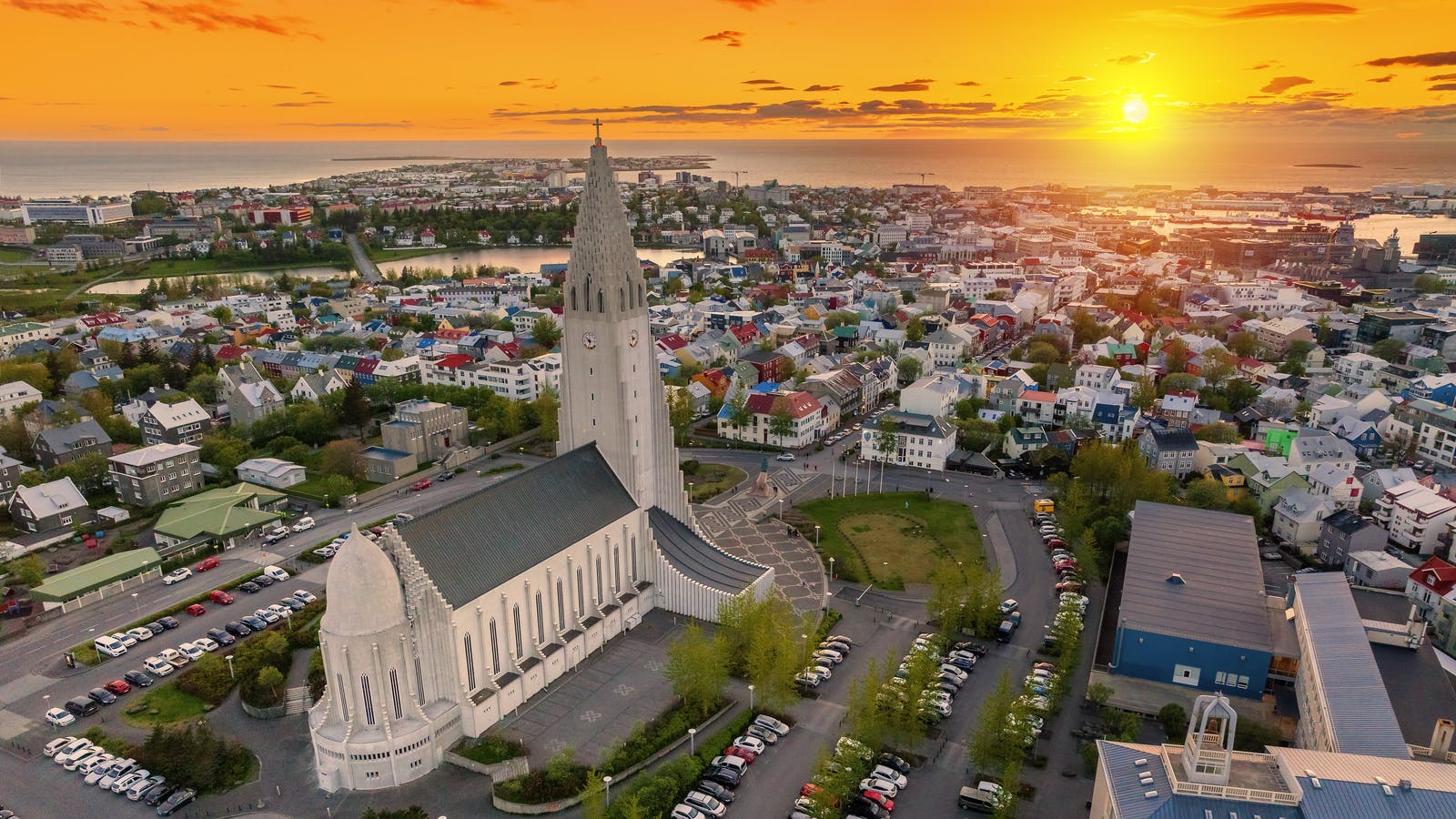 You can't fail to miss Reykjavik's most distinctive church. At 74.5 metres tall, this Lutheran church is Iceland's tallest and its stepped concrete façade mirrors the basalt columns to be found elsewhere in the country. But to focus solely on the exterior of the church, lovely though it is, would be a mistake. Head inside and ascend the steeple via the elevator. From the top of the lift, climb a few steps and you'll be able to witness one of the best views over Reykjavik you can get from downtown. Bright rooftops in shades of red, blue and green add a splash of colour to the muted tones of the city's natural setting and accentuate the vivid hue of the ocean beyond. From this lofty vantage point you'll truly appreciate the Icelandic capital's maritime setting but a word of warning – dress warmly. You'll be glad of your hat, scarf and gloves as it can get cold and windy up here.
Tjörnin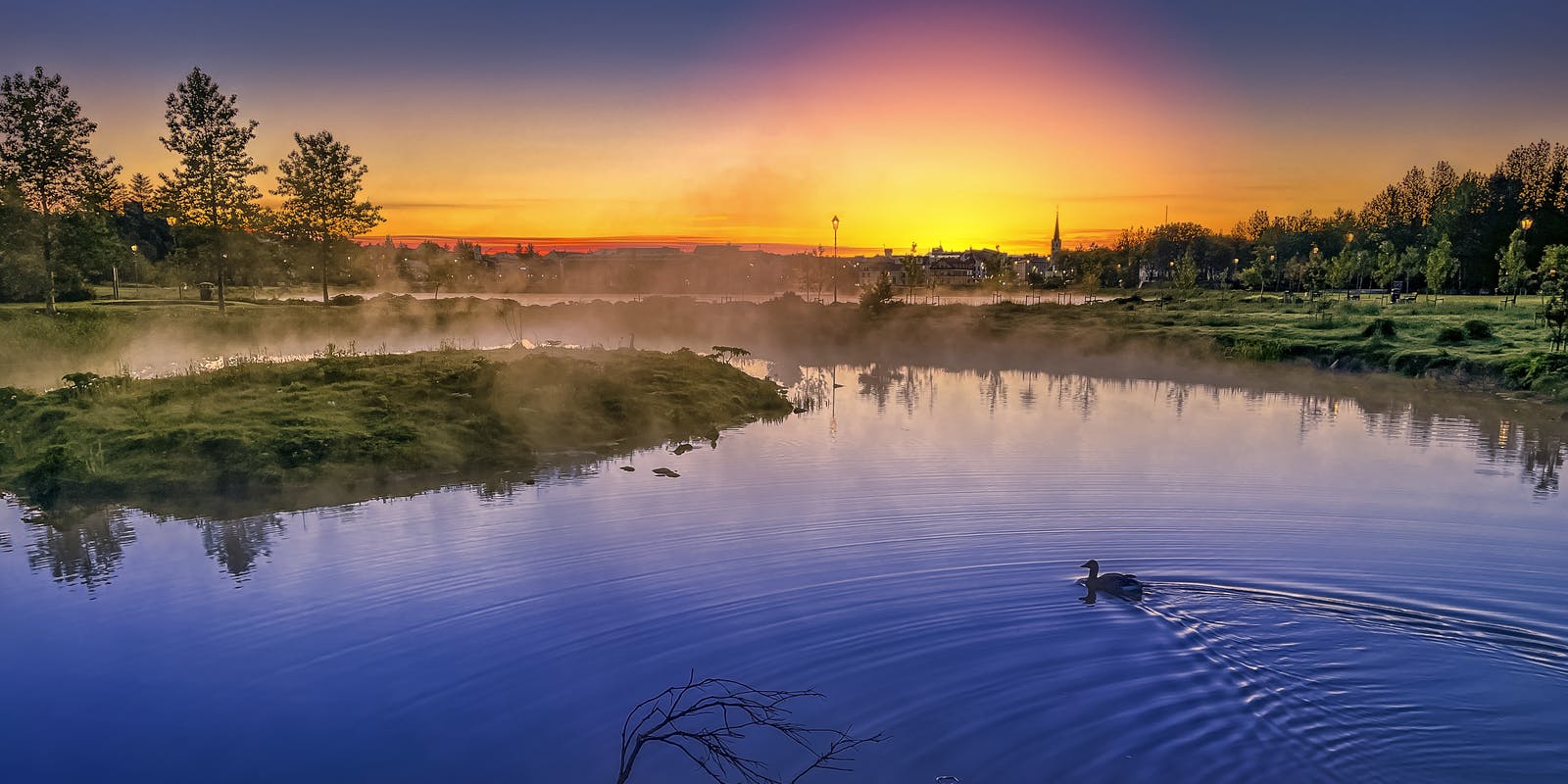 This shallow pond, originally a lagoon, sits right at the heart of Reykjavik. Year round, it's a beautiful spot, whether under a blue summer sky or on a freezing winter's day. Though it can ice over when the weather's cold, a small corner is deliberately kept free of ice so that it can accommodate the pond's bird population. Some live here permanently, such as the lake's swans, while others like eider ducks and mallards are migratory species that come here during the warmer months. Around Tjörnin and close by you'll find some of the Icelandic capital's most important buildings, including the National Gallery of Iceland, the sleek and modern Reykjavik City Hall and the Lutheran church Fríkirkjan í Reykjavík. On a still day, the reflections of buildings in the water add to the appeal of this view, while the sight of ice skaters in winter will bring a smile to your face. Dotted around the lake you'll also find a number of interesting statues. Seek out the Monument to the Unknown Bureaucrat, which has a point to make about working life, and  a life-size bronze of poet Tómas Guðmundsson sitting on a bench deep in thought. 
Perlan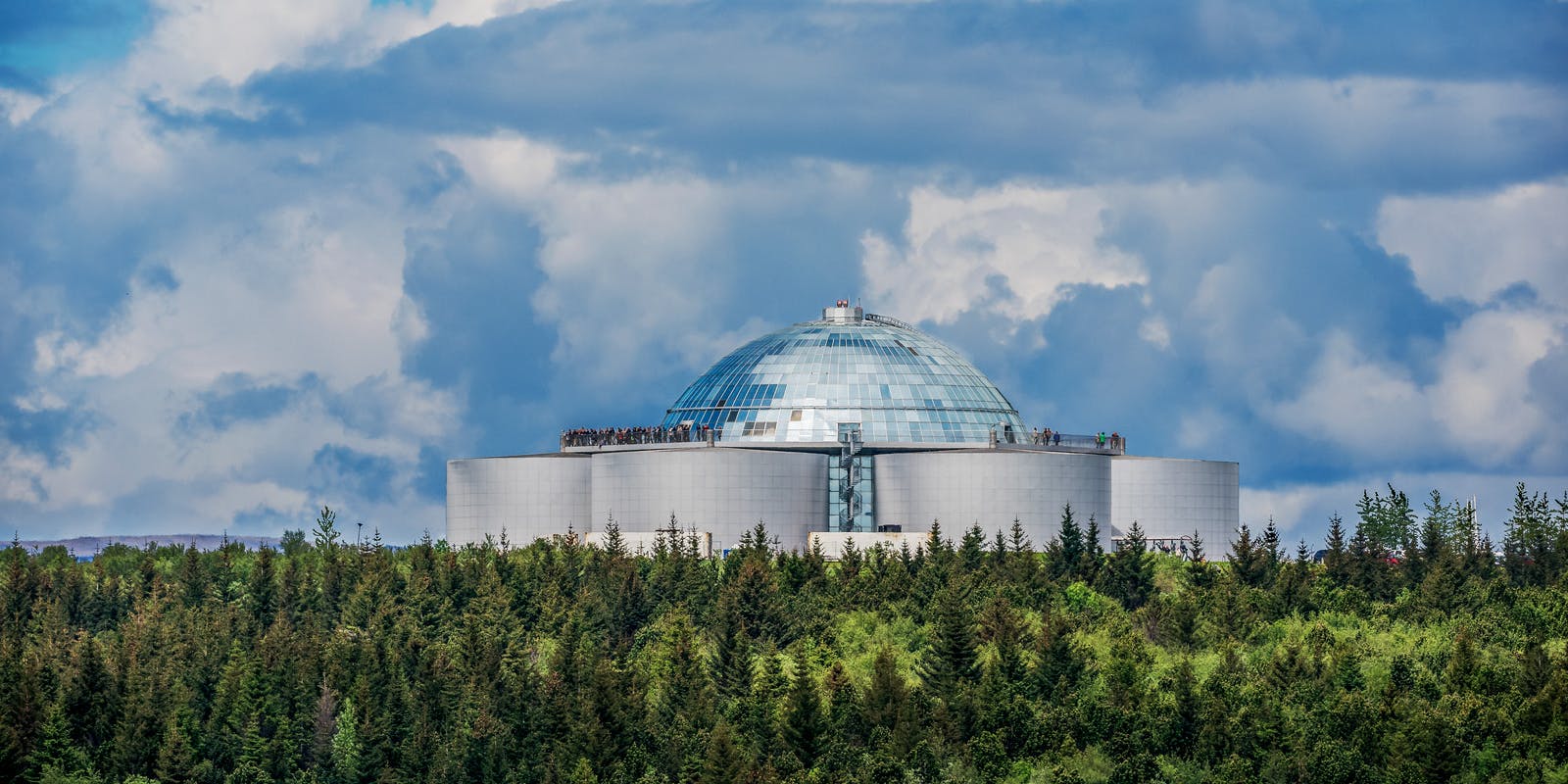 Perched on top of the 61 metre high hill Öskjuhlíð, Perlan is one of the most easily recognisable buildings in the city, constructed as a large glass dome on top of six giant hot water tanks. It also boasts one of the best views of Reykjavik from its fourth floor 360° observation deck, from where you can pick out the city's most recognisable landmarks such as Hallgrímskirkja and Mount Esja. On a clear day you can also catch sight of Keilir Volcano on the Reykjanes peninsula and Snæfellsjökull glacier at the end of Snæfellsnes peninsula. It's a great reward for precious little effort. Photographers will also love capturing the reflection in the glass of the dome that's been a fixture of the landscape since 1991. Access to the deck costs a nominal fee but it's well worth the outlay; if you have time, there are several other attractions inside that you should check out, such as Forces of Nature, Áróra and the Ice Caves and Glacier exhibition. When you're ready to duck inside, why not eat at Perlan's highly regarded restaurant, Út í bláinn, right under that same distinctive dome?
Mount Esja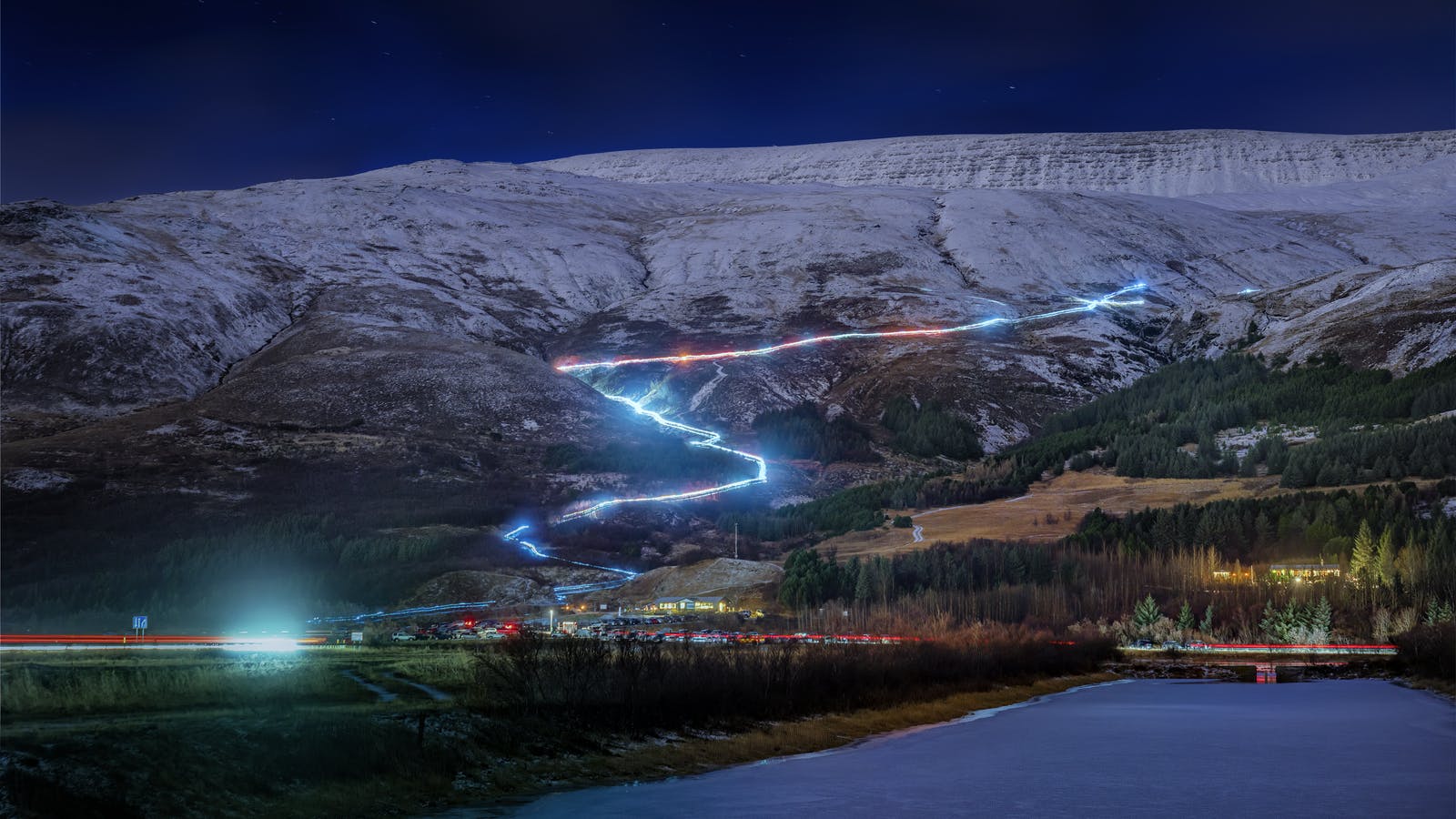 This mountain lies about 10 kilometres north of Reykjavik and from its summit, you can see across to the city. It's a popular day out for hikers and climbers seeking to escape from the hustle and bustle of the capital. A couple of hiking paths lead towards its summits: Þverfellshorn at 780 metres and Kerhólakambur at 851 metres. The former's trailhead can even be reached easily by public transport. From Þverfellshorn, a three kilometre trek across a rock-strewn plateau leads to Hábunga, which at 914 metres is the mountain's highest point. It's not clearly marked, but local guides will lead you if required. Whichever path you take, the view is breathtaking.
Harpa concert hall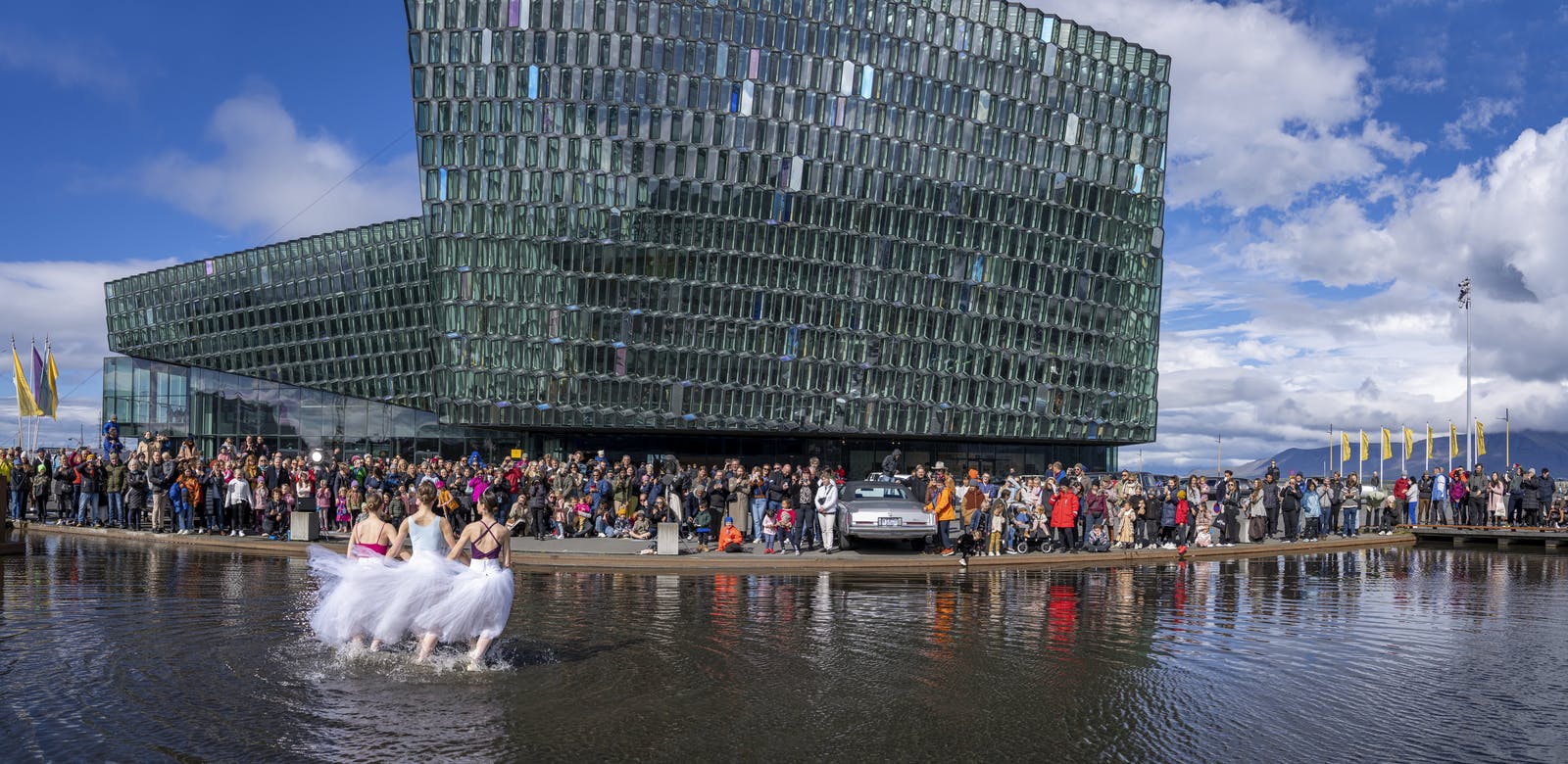 Reykjavik's architecture is rich and varied, and one of the standout buildings is the Harpa concert hall and convention centre at the heart of the old harbour. Danish-Icelandic artist Olafur Eliasson, who collaborated with Henning Larsen Architects from Denmark and Icelandic firm Batteríið Architects, designed much of the structure. This concert hall and convention centre opened in 2011 to critical and popular acclaim; in 2013, for instance, it won the Mies van de Rohe award, also referred to as the European Prize for Contemporary Architecture. Looking out from one of its 714 irregularly shaped glass windows, the views over Reykjavik's marina and old harbour are as spectacular as the building itself. Change up your scenery once you're done – it's a short stroll to the iconic Sun Voyager sculpture, which is especially photogenic at sunrise or sunset when its metallic surface is bathed in a pretty pink light.
Of course, to decide which your favourite view is, you'll need to come to Reykjavik and see for yourself. But be prepared to visit them all – it's going to be hard to choose between them as they're all pretty special, so you'll be glad you hung around for a while. 
Back to articles