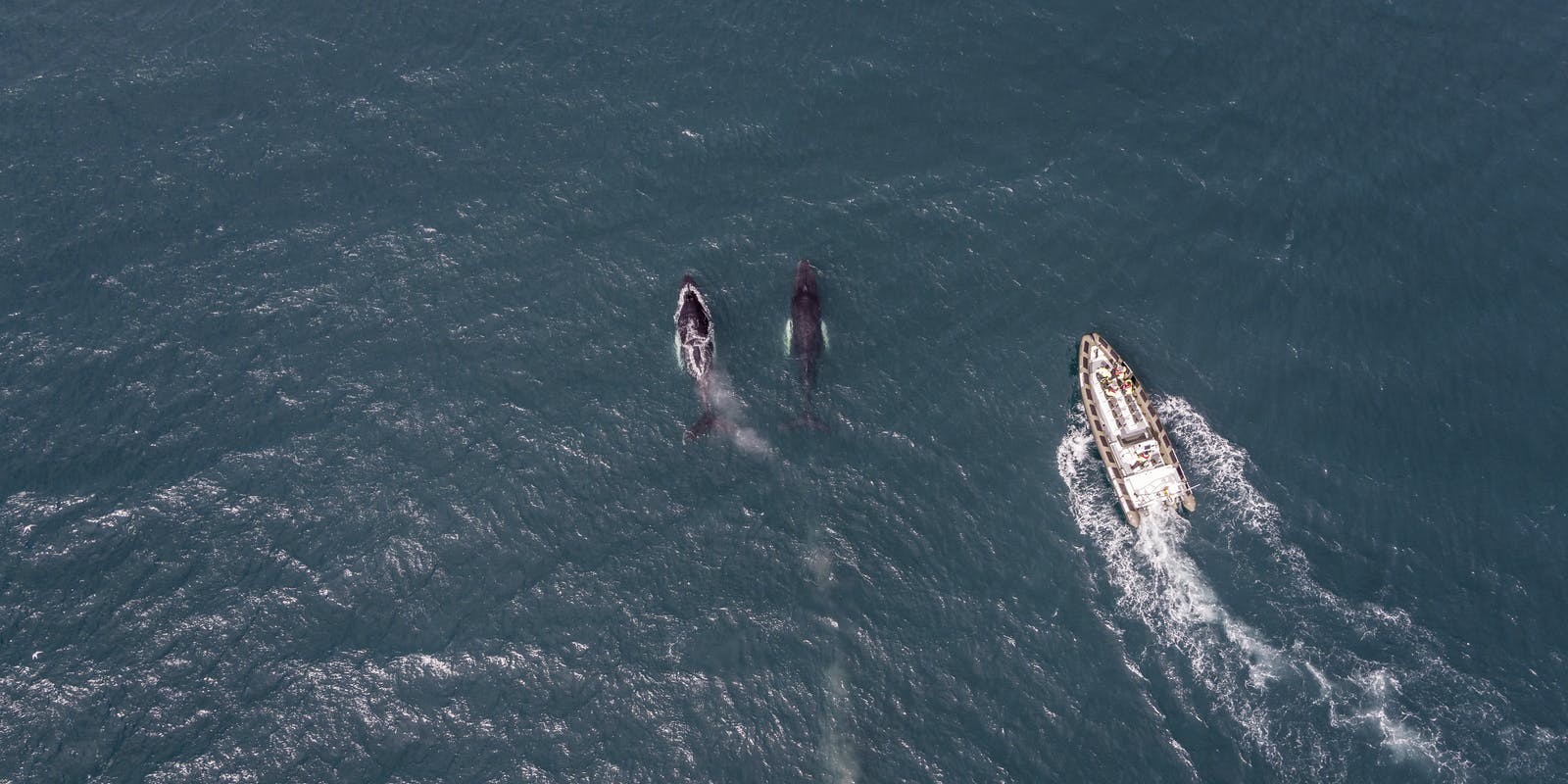 The Best Place to Whale Watch in Iceland
Iceland offers many opportunities for whale-watching, with tours departing from multiple locations throughout the country. Regardless of the region you're exploring, there is bound to be an unforgettable experience awaiting you. 
To help you navigate your options, we've compiled a guide showcasing the prime whale-watching spots in Iceland. Additionally, if rough weather threatens to disrupt your boat trip, we have alternatives for you. Read on to uncover the ultimate whale-watching destinations in Iceland.
Where To Whale Watch in Iceland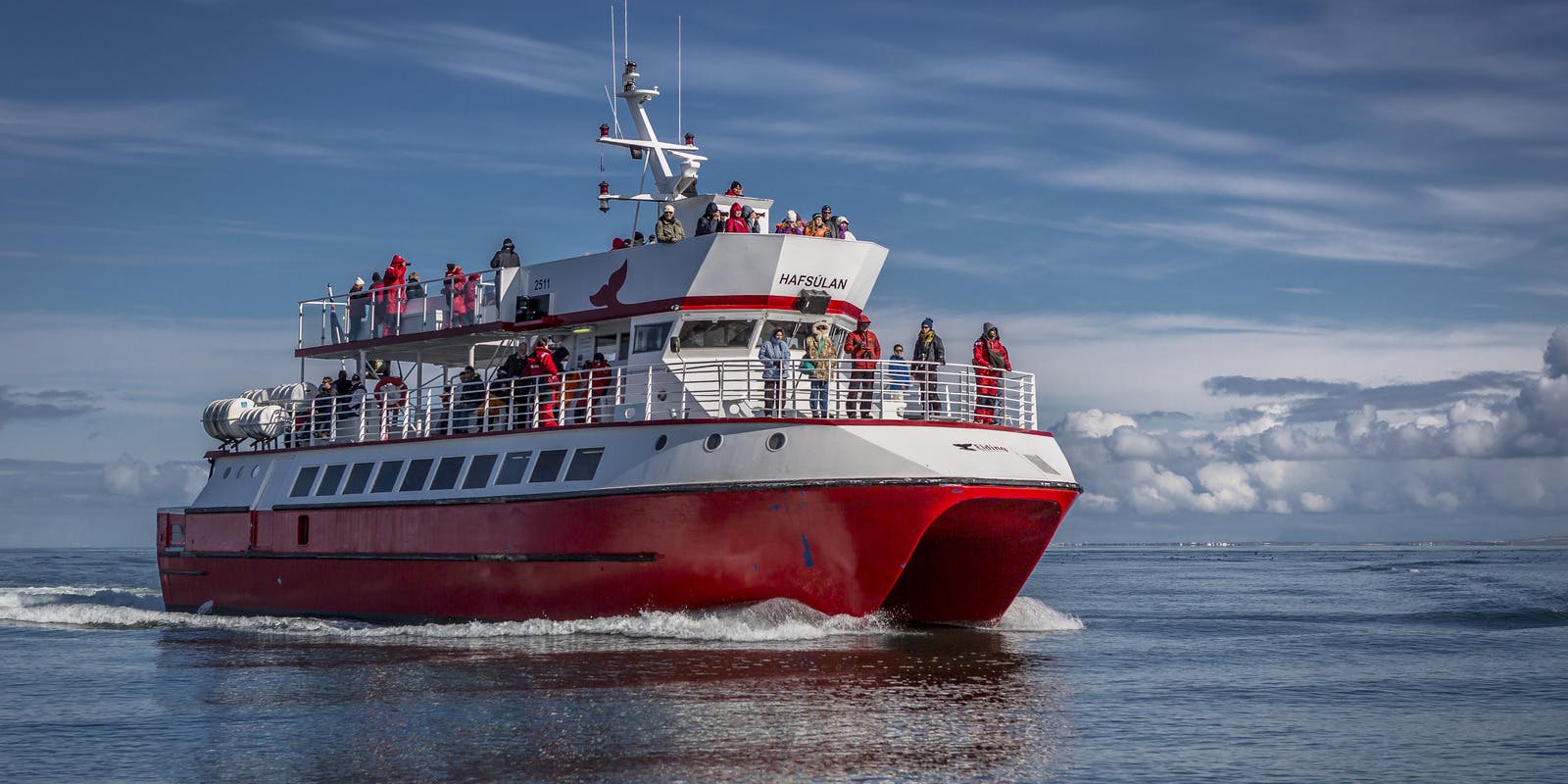 A frequent query among travellers is: Where can we embark on a whale-watching tour in Iceland? The good news is that there is plenty of exceptional choices for those eager to witness these awe-inspiring marine giants. 
Boats set sail from various ports, ensuring a convenient option for tourists regardless of their base location.
Top Places include:
Húsavík
Akureyri
Snæfellsnes Peninsula
Reykjavik
 Let's dive into the most popular choices one by one.
Whale Watching in Húsavík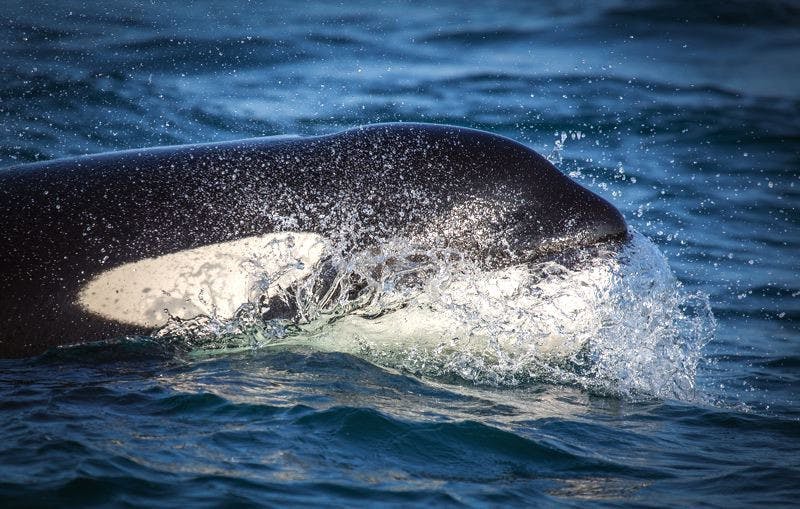 Húsavík, a charming small town in northern Iceland, is often hailed as the nation's whale-watching capital. With the opportunity to encounter up to eleven distinct whale species – including humpbacks, minke, blue, fin, sperm and killer whales – it is a must-visit destination.
The heart of Húsavík revolves around its beautiful harbour, where you'll frequently spot traditional oak-hulled fishing boats at anchor. Many of these vessels have been repurposed for whale-watching excursions, allowing you to experience a sense of history and nostalgia as you venture into Skjálfandi Bay aboard these weathered boats.
In addition to the classic vessels, Húsavík has also embraced modern technology with environmentally friendly, carbon-neutral electric boats. These innovative vessels glide silently through the water, allowing passengers to get close to the whales without disturbing them. High-speed RIB (rigid inflatable boat) rides are available for those seeking an adrenaline rush, offering an exhilarating experience alongside the thrill of observing these majestic marine creatures.
As you can see, Húsavík caters to various preferences, ensuring everyone can enjoy a memorable whale-watching adventure in this quaint Icelandic town.
Whale Watching in Akureyri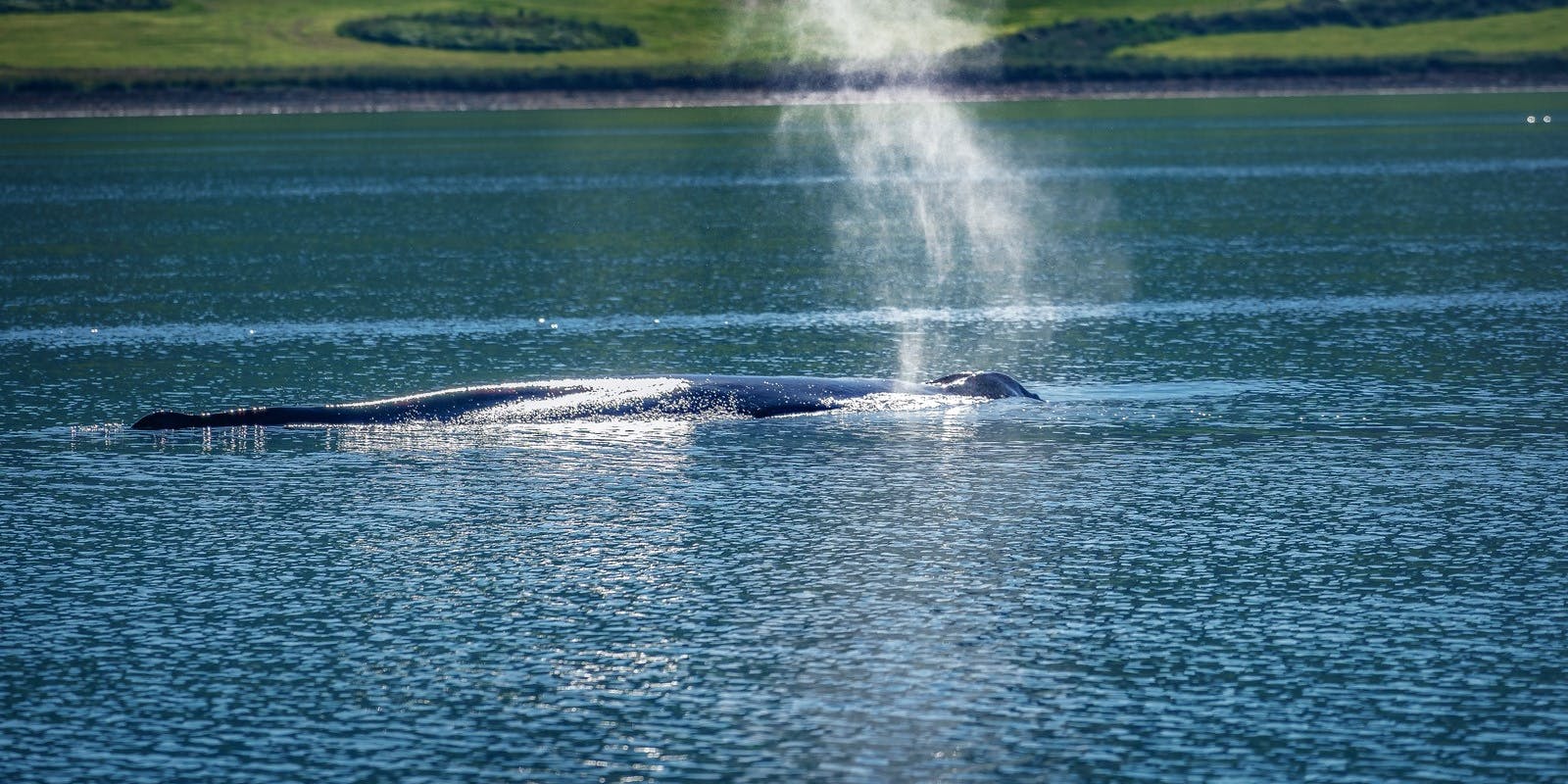 Akureyri, located in the northern region of Iceland, is another renowned destination for whale-watching. The town is situated alongside Eyjafjörður, Iceland's longest fjord, which serves as a breathtaking backdrop for the boat tours.
Whale-watching tours also depart from other locations further north along the fjord, such as Hauganes and Dalvik. A variety of tour operators are available, many of which take pride in their eco-friendly practices and commitment to sustainability.
The fjord's rich food supply attracts numerous whale species, occasionally drawing them as close as Akureyri. During the summer, you'll have an excellent chance of spotting humpbacks and minke whales. 
Consider embarking on a whale-watching adventure under the enchanting glow of the midnight sun. This unique experience allows you to witness the beauty of these marine mammals amidst the Icelandic landscape bathed in a never-ending twilight.
<h2>Whales in the Snæfellsnes Peninsula</h2>
While there are several well-known whale-watching locations in Iceland, the Snæfellsnes Peninsula offers a fantastic alternative. With boat tours departing from ports like Ólafsvík, this region presents ample opportunities to witness a variety of whale species, including humpback and minke whales. You may even be fortunate enough to spot fin, sei, or blue whales on rare occasions.
The Snæfellsnes Peninsula is particularly famous for orca sightings, also known as killer whales. These striking black and white animals draw tourists from around the world, and they are most commonly spotted between April and May. If weather conditions permit, venturing further out into the fjord is an excellent window for observing sperm whales as well.
In addition to its whale-watching opportunities, the Snæfellsnes Peninsula boasts diverse landscapes and geological features, making it a perfect destination for those looking to immerse themselves in the natural beauty of Iceland. 
Whether you're an avid whale watcher or simply seeking a unique adventure, the Snæfellsnes Peninsula should undoubtedly be on your list of must-visit locations in Iceland.
Whale Watching in Reykjavik
For those seeking convenience, whale-watching tours from the Old Harbour in Reykjavik offer an accessible and unforgettable experience. As most visitors to Iceland inevitably find themselves in the capital city, embarking on a whale-watching excursion from Reykjavik allows you to incorporate this activity into your itinerary effortlessly. 
The Old Harbour area is within walking distance of many of Reykjavik's top attractions, making it simple to plan your sightseeing schedule around the tour.
Humpback and minke whales are regularly seen near the boats, ensuring a memorable encounter. Tours operate year-round, venturing into Faxaflói Bay. However, the summer provides the best opportunity for whale sightings, as the whale population increases and the weather conditions are generally more favourable for trips.
By choosing a whale-watching tour from Reykjavik's Old Harbour, you can seamlessly integrate this incredible adventure into your visit to Iceland's vibrant capital city while enjoying the beautiful scenery of Faxaflói Bay.
Perlan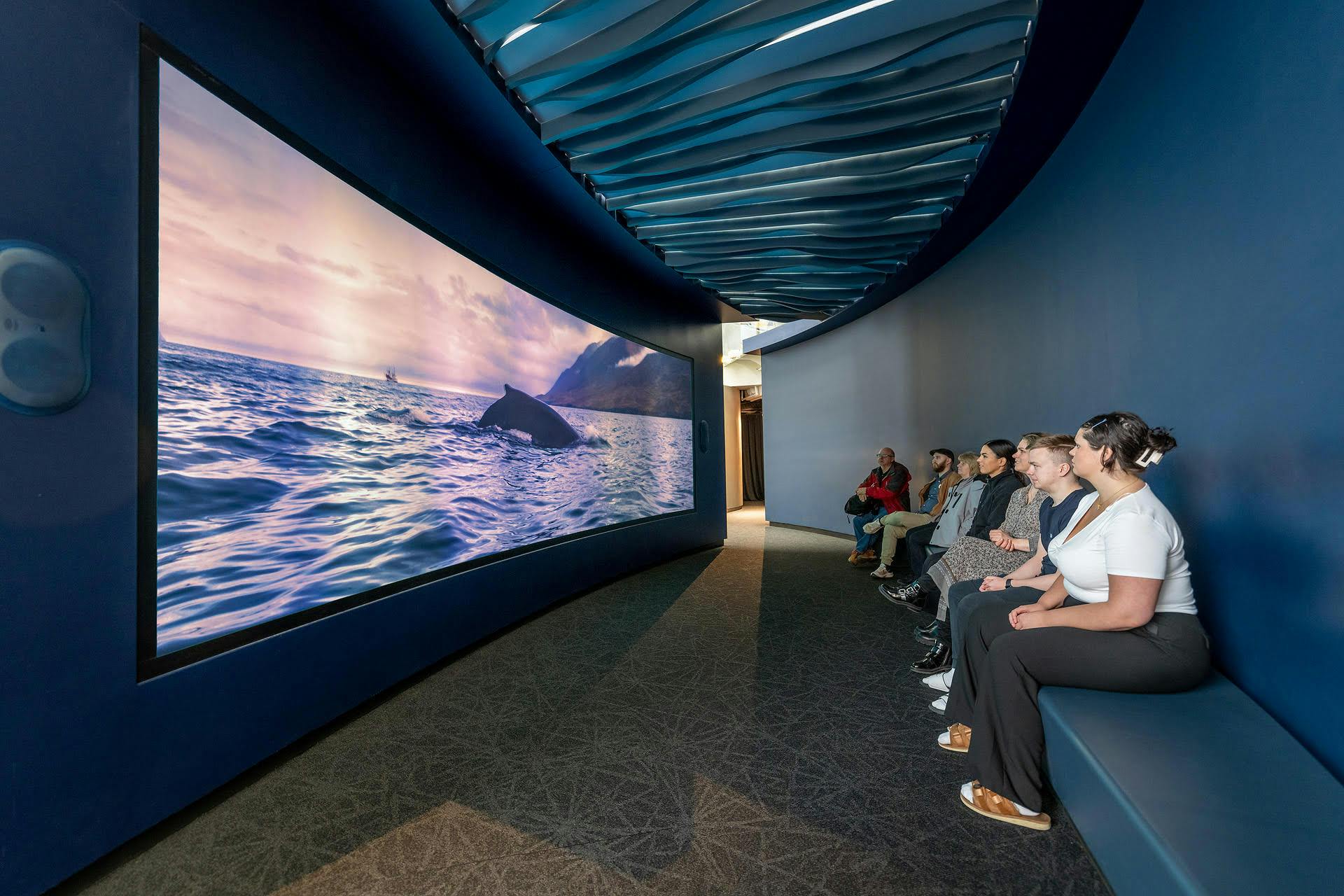 While Iceland offers multiple whale-watching opportunities, weather conditions can sometimes interfere with boat trips. Choppy seas and strong winds can make venturing out on the water unwise. No one wants to spend their entire excursion battling seasickness. However, even if your whale-watching tour is cancelled or you're short on time, there is still a way to guarantee a whale sighting: Perlan.
Perlan is an ideal choice for those eager to immerse themselves in the wonders of Icelandic nature without travelling extensively throughout the country. 
This unique attraction showcases the country's diverse marine life through captivating cinematic displays, providing close-up views of whale species such as humpback, minke, fin, and blue whales.
Within the comfort of Perlan, you can stay warm and dry while gaining a deeper understanding of these marine mammals. Perlan offers a consistent and educational whale-watching experience regardless of when you visit or the weather conditions. For these reasons, it can be considered one of the best places to whale watch in Iceland, ensuring a memorable encounter with the country's magnificent sea creatures.
Back to articles