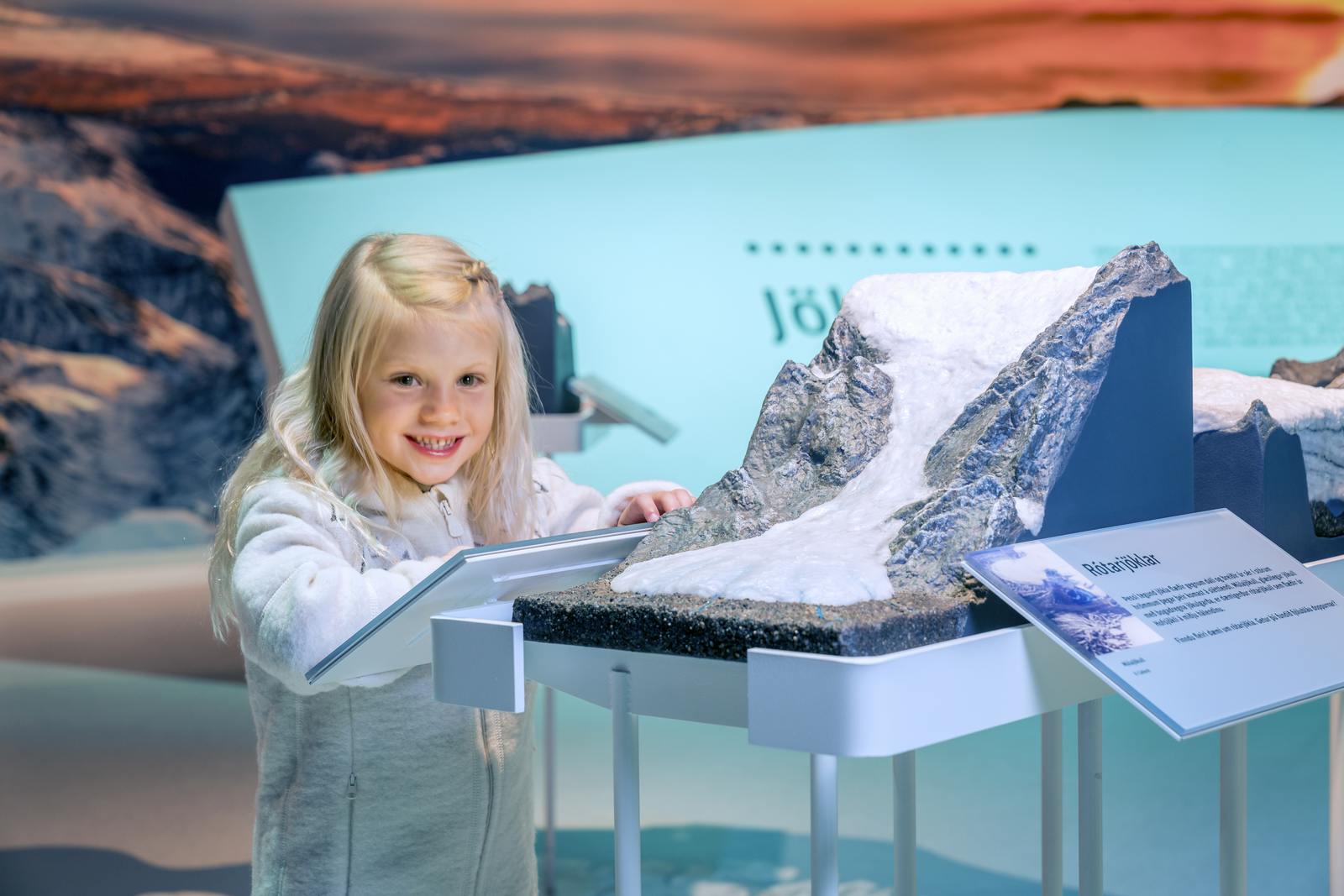 Top Things To Do With Kids in Iceland
Are you looking for suggestions for things to do in Iceland with kids? Iceland's a great destination for families. It's safe, easy to get around and has plenty to offer to trigger a sense of awe and wonder. Your children will learn plenty about the natural environment and have a lot of fun. Here are some suggestions that you can include on your Iceland itinerary with kids.
In Iceland, educational experiences effortlessly blend with entertainment, making it an exciting playground for kids. They'll have the opportunity to learn about unique geothermal phenomena, glacial formations, and vibrant local wildlife while having an absolute blast! 
Moreover, Iceland's rich folklore, filled with stories of elves and trolls, will fire up their imagination and make their visit even more memorable.
To help you make the most of your family trip to Iceland, we've compiled a selection of kid-friendly activities and destinations. Incorporate these into your Icelandic travel plans, and you're guaranteed to create unforgettable memories with your children.
1. Learn About Lava and Volcanoes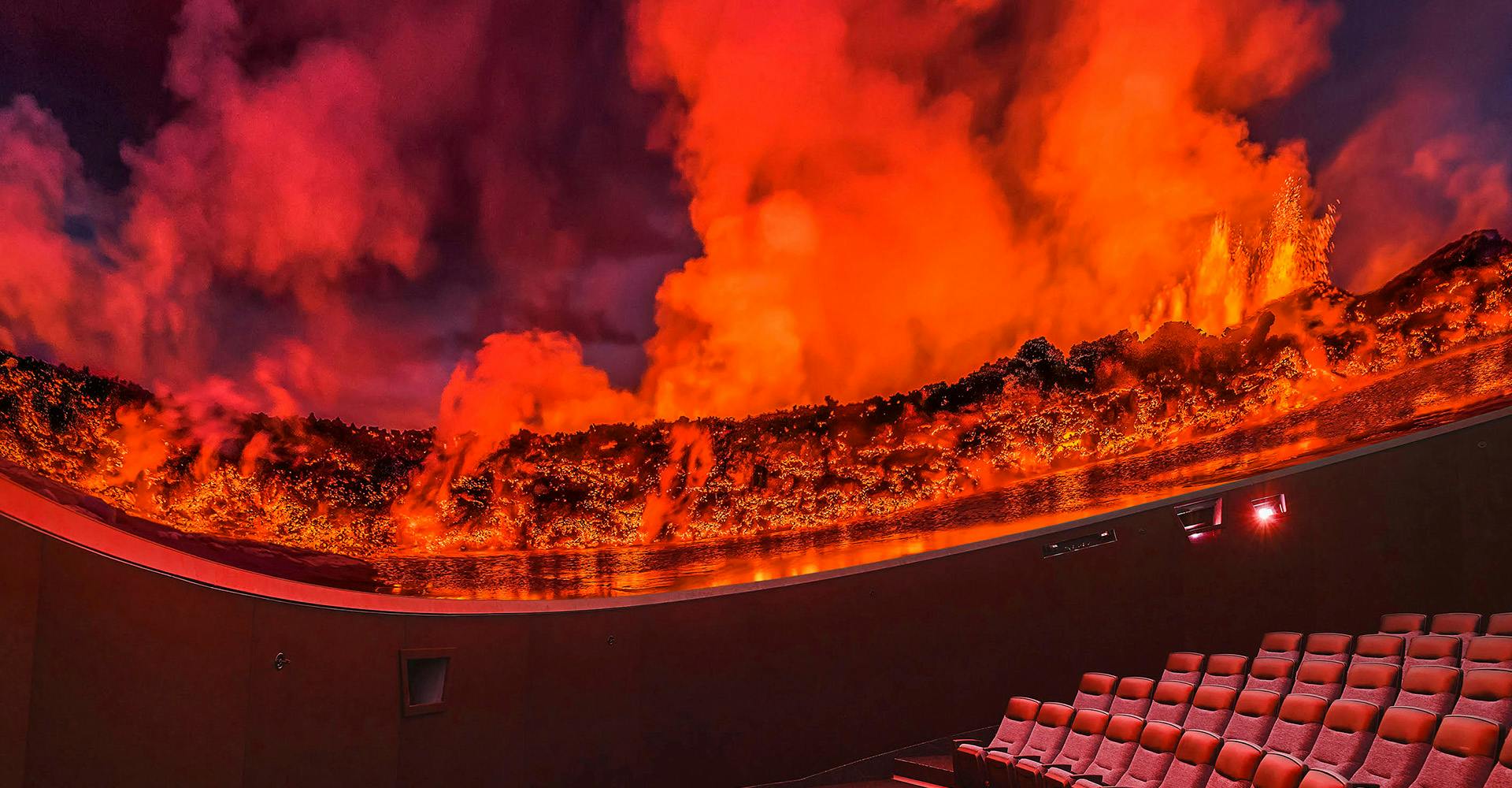 When it comes to family activities in Iceland, witnessing an active volcano in person undoubtedly ranks high on the list of awe-inspiring experiences. However, tempering expectations is important, as timing your visit to coincide with a volcanic eruption can be quite challenging. Nature is famously unpredictable, and eruptions can begin and cease suddenly, leaving even the most spontaneous travellers out of luck.
Even if you manage to time your visit perfectly, getting close to lava flows can prove difficult and hazardous. The terrain near active volcanoes is typically uneven and requires a strenuous trek. Furthermore, the gases released during volcanic eruptions can be harmful, especially to those closest to the ground.
Fortunately, there are safer alternatives for experiencing this natural spectacle. Aerial tours on a helicopter or light aircraft offer a bird's-eye view of the volcano's crater and the mesmerising lava flows. However, such experiences do come with a substantial price tag.
For a more accessible and budget-friendly option, consider visiting the 'Forces of Nature' exhibit at Perlan. This interactive display brings the powerful phenomena of volcanoes and earthquakes vividly to life. The exhibit utilises real footage from recent volcanic activity and informative displays explaining the science behind these natural events. It's an entertaining and educational environment where families can immerse themselves in the fascinating world of lava and seismic activities.
2. Wonders of Wildlife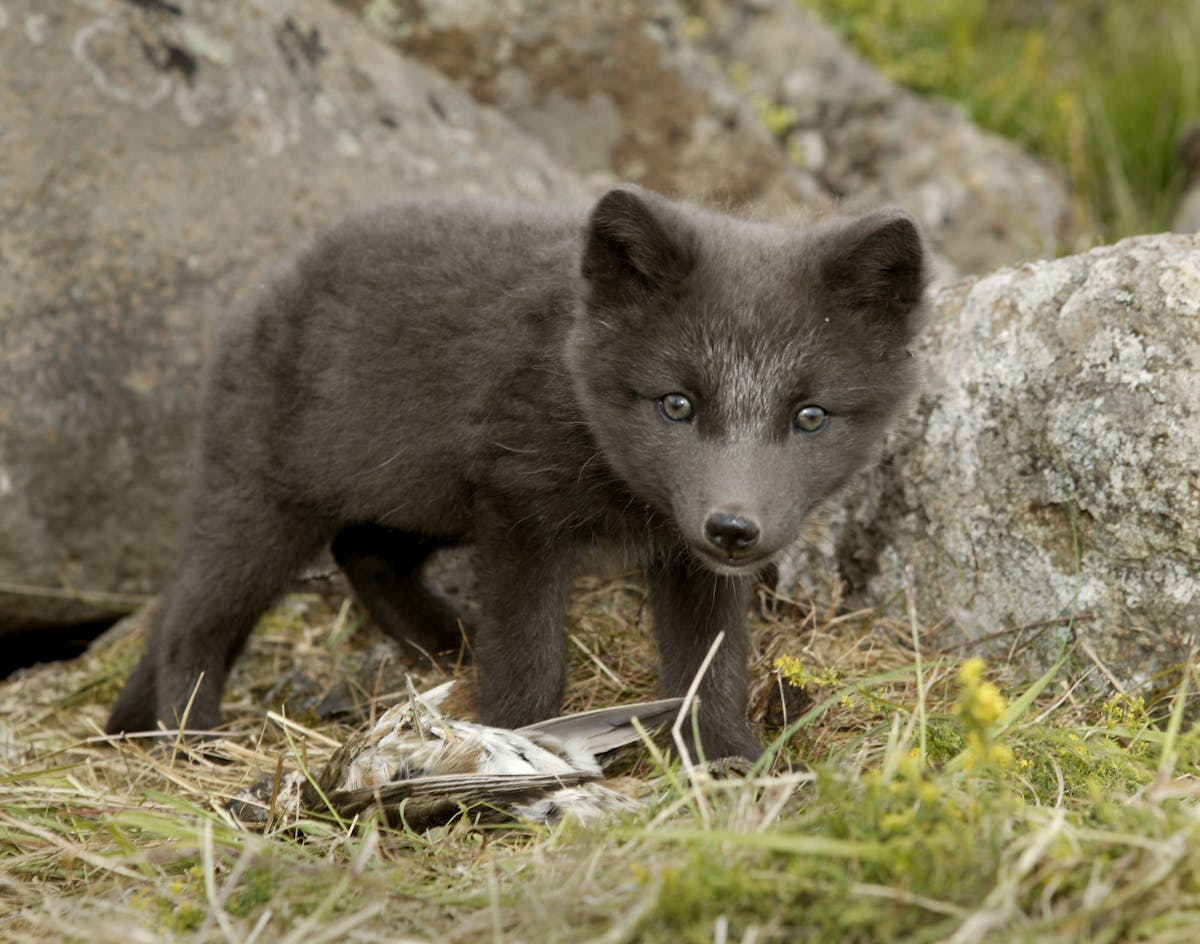 One of the most captivating aspects of Iceland is its breathtaking natural landscapes, teeming with a diverse array of wildlife. From the majestic herds of reindeer that roam freely to pods of whales that call its waters home, the island's vibrant flora and fauna create a spectacle that's hard to match. The elusive Arctic fox can be spotted in the serene Westfjords, while cliffs across the country serve as nesting grounds for adorable puffins. However, it's worth noting that some of these wildlife encounters require a good dose of patience.
Travelling with children, though, can introduce unique challenges when exploring these natural wonders. For instance, a whale-watching expedition might be a memorable experience but can quickly turn unpleasant if a child is prone to seasickness. Similarly, a long trek to a remote bird cliff might be too strenuous for little legs. And asking children to remain silent so as not to disturb the wildlife might be a tall order.
Fortunately, a solution allows for engaging wildlife encounters, irrespective of the time of year and without the associated challenges of outdoor adventures. Perlan, a well-known Icelandic attraction, offers immersive and kid-friendly experiences. Through high-resolution cinematic footage, children can come face-to-face with whales, experiencing the magnificence of these marine giants up close.
Furthermore, Perlan also boasts a fascinating virtual reality exhibit that takes visitors to the largest bird cliff in Europe, Látrabjarg. Here, kids can marvel at the variety of seabirds in their natural habitat without needing a strenuous hike or maintaining silence. This unique blend of technology and nature ensures a wildlife experience in Iceland that is both educational and exciting for children.
3. Explore an Ice Cave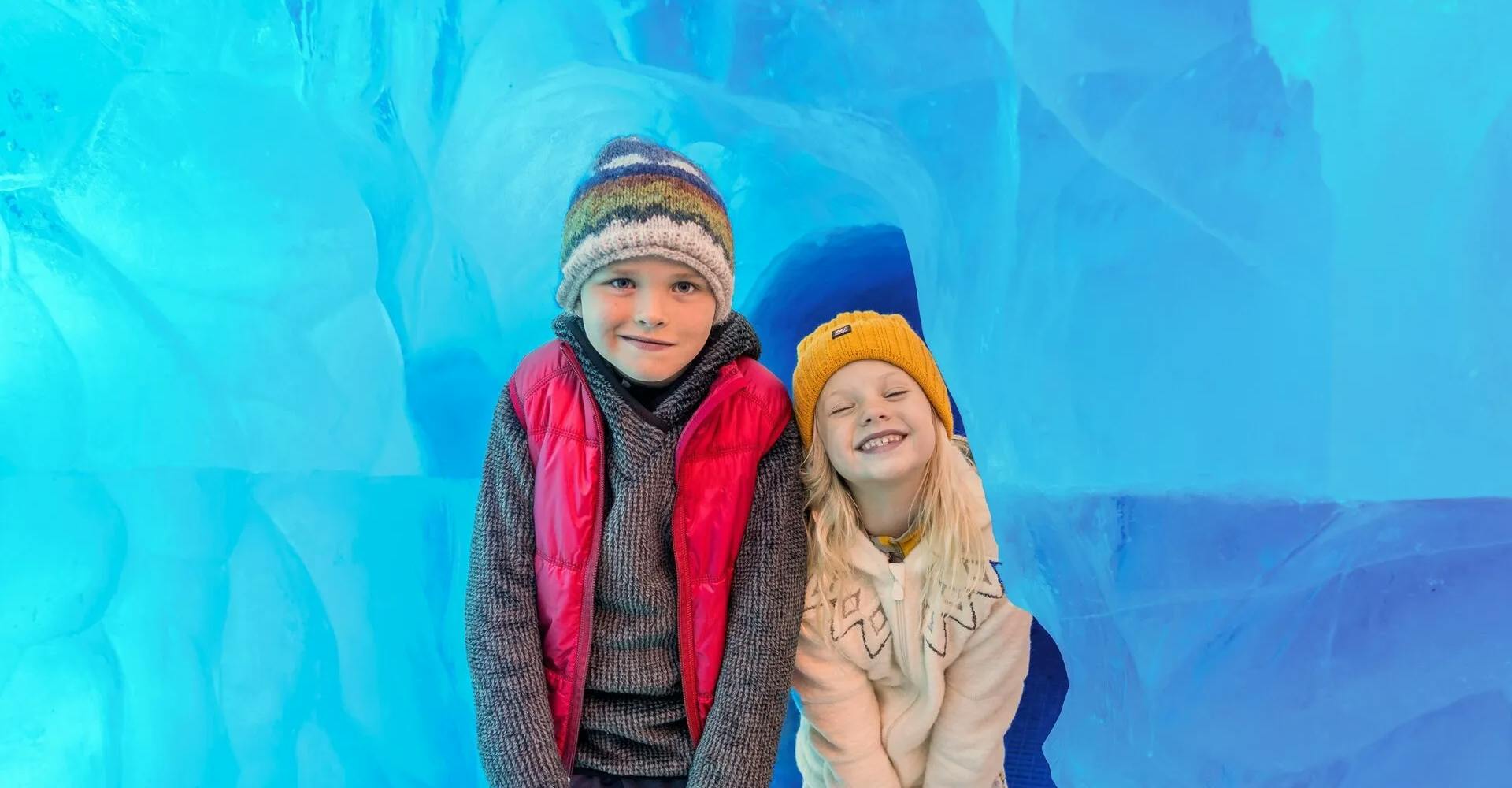 Visiting an ice cave should be on every Iceland itinerary with kids. However, it's important to note that these expeditions often pose significant challenges. The guided ice hikes typically involve traversing slippery slopes or navigating dangerous crevasses. These tours also usually stipulate a minimum age limit, making them unsuitable for families with young children.
But don't let these limitations dampen your spirit. You can still provide your family with an authentic ice cave experience in Reykjavik! Perlan, a notable attraction in the city, hosts an impressive man-made ice cave. This unique construction extends a hundred meters long and was built using over 350 tons of snow sources from local glaciers.
The exhibit offers an interactive and immersive experience, where visitors can touch the icy walls and feel the chill permeating the air as they wander through this fascinating replica. This exhibit provides an excellent opportunity for families to gain a first-hand understanding of a glacial environment, all within a safe and controlled setting.
More than merely an educational excursion, exploring the ice cave at Perlan can be an unforgettable adventure for the whole family. The experience will etch itself into your memories, creating a lasting memento of your family's trip to Iceland.
4. Take a Dip in a Geothermal Pool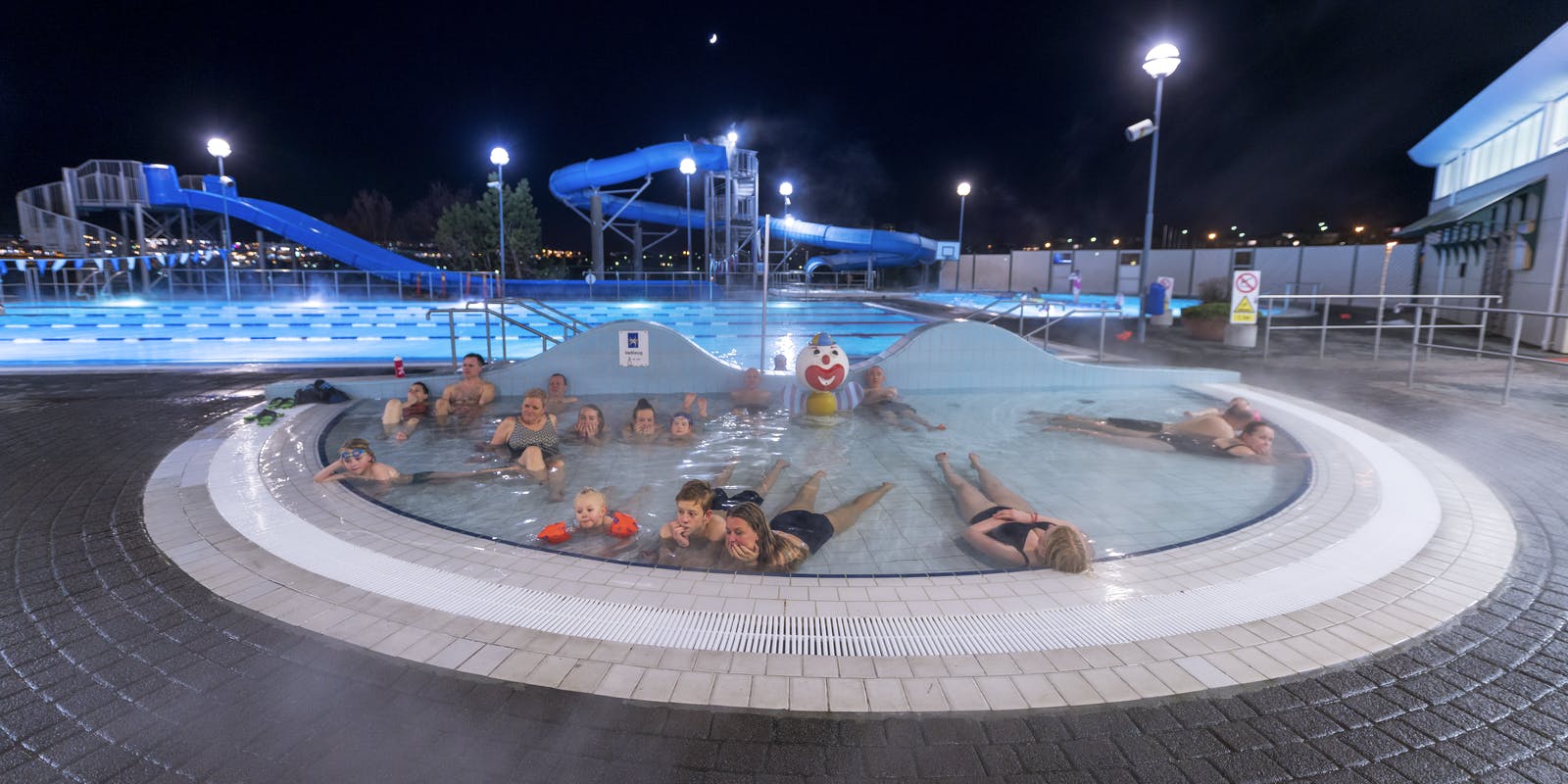 Children are naturally drawn to water, and a dip in a geothermal pool is an experience kids will love. Thanks to Iceland's abundant geothermal energy, finding a nearby pool for a warm, relaxing soak is never a problem. Ranging from quaint, rustic rivers to luxurious lagoons, Iceland offers a variety of geothermal bathing spots to accommodate every family's preferences. It also provides an excellent opportunity for kids to learn about the natural processes that heat the water, fostering their curiosity about the world around them.
One particularly family-friendly location is Laugarvatn Fontana, conveniently along the famous Golden Circle route. This site boasts a hot pool and is positioned adjacent to a lake, presenting the unique option of wild swimming for the more adventurous. It's a fantastic addition to any family's Iceland travel plans.
Moreover, a visit to Laugarvatn Fontana also offers an exciting culinary experience. Children will be amazed as they witness baking bread in the geothermally heated ground. A presenter will use a spade to retrieve a pot buried in the hot sand, unveiling freshly baked bread amidst steam plumes. After slicing it up, everyone enjoys the delicious, warm bread - a truly immersive taste of Icelandic culture.
Additionally, Laugarvatn Fontana is easily accessible from Reykjavik, ensuring you won't have to endure long car or bus journeys. This combination of geothermal bathing, nature exploration, and unique culinary experiences makes it a perfect family-friendly destination in Iceland.
5. Try Icelandic Food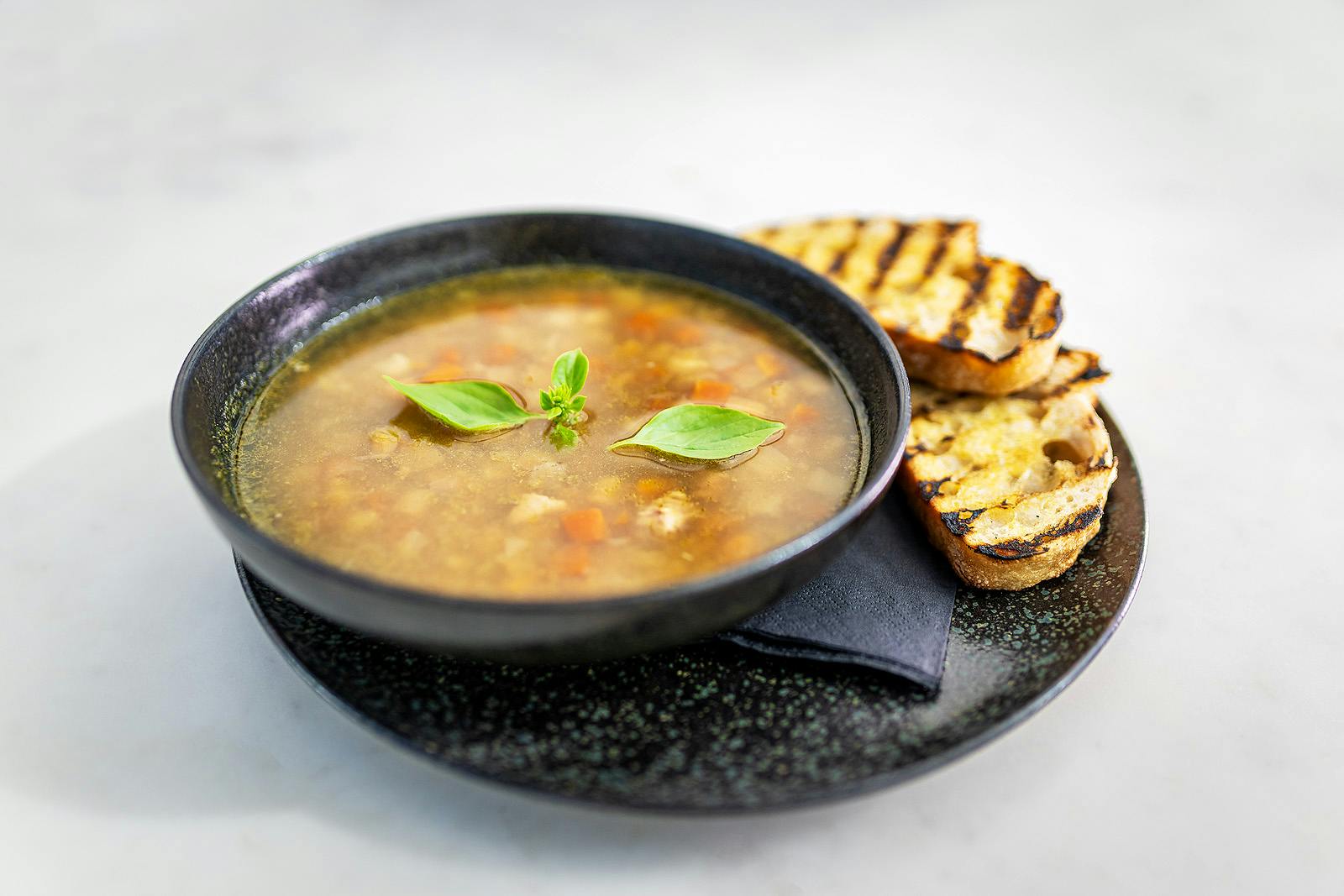 The culinary scene in Iceland is characterised by robust, flavorful dishes influenced mainly by the island's rich maritime resources. If your family is fond of seafood, you're in for a treat; the Icelandic rendition of fish and chips, prepared with fresh catch from the local waters, is an experience that will redefine your appreciation for this classic dish.
In addition to seafood, lamb also features prominently in Icelandic cuisine. As you traverse the scenic countryside, you'll often spot herds of sheep grazing alongside the roads. These locally reared sheep contribute to various sumptuous dishes that are a must-try during your visit. Remember to also sample a hot dog from a street food stall in Reykjavik, another local favourite.
If you're navigating Icelandic cuisine with children who may be selective eaters, Perlan provides an excellent starting point. This popular attraction boasts a restaurant offering a diverse menu to cater to various tastes. Delight in traditional dishes like tomato soup or lamb stew, or opt for kid-friendly options like chicken or fish. And, of course, no meal is complete without a serving of ice cream to conclude on a sweet note.
While indulging in these gastronomic delights, you can soak Perlan's unique panoramic view. The restaurant offers a sweeping 360-degree view of Reykjavik, allowing you to identify local landmarks and appreciate the beauty of the cityscape. Enjoy identifying the places you've visited as you savour your meal, adding another layer of enjoyment to your dining experience. The delightful food and mesmerising views make Perlan a must-visit destination for families exploring Iceland.
5. Tips for Travelling in Iceland With Kids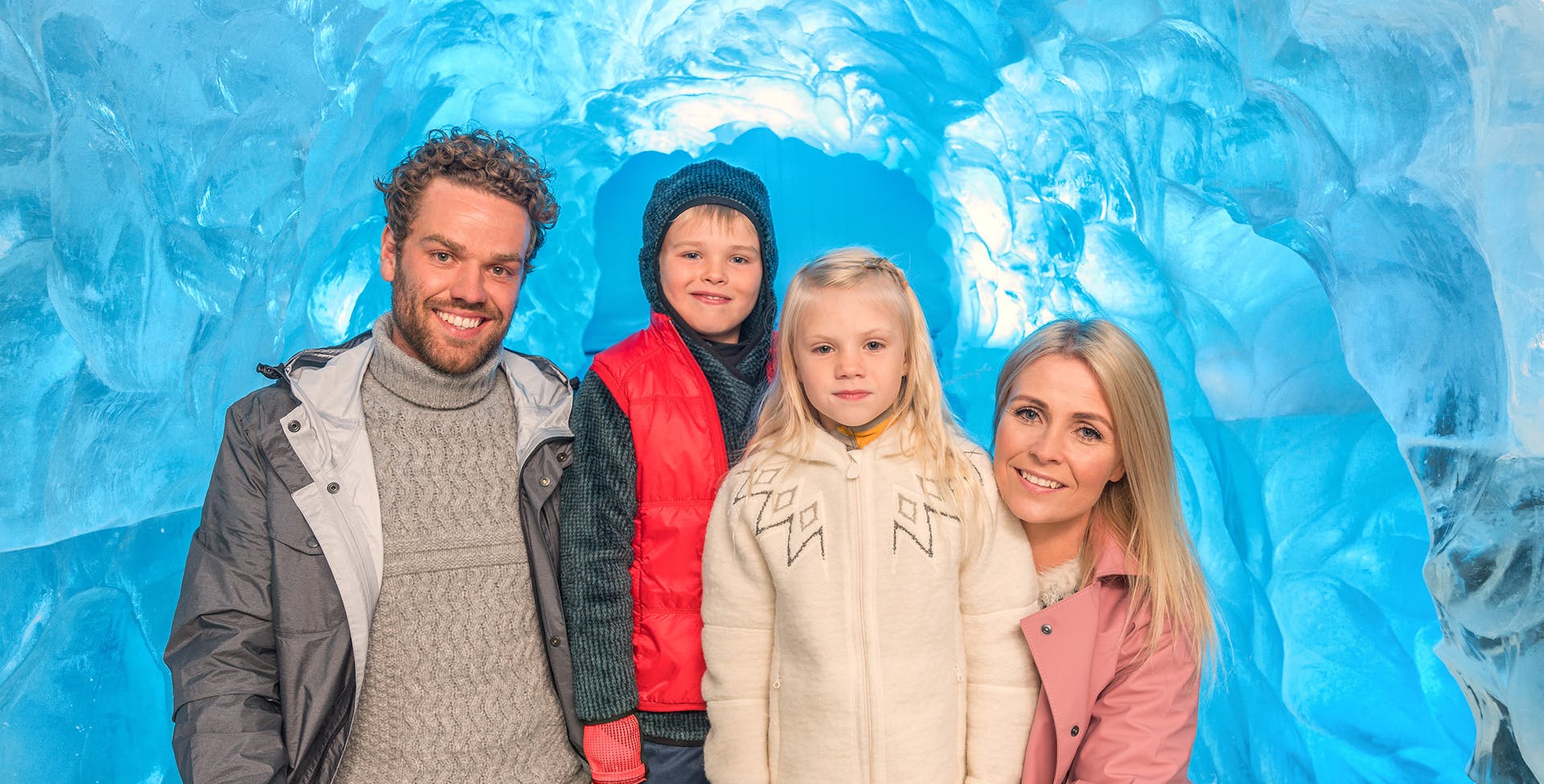 Here are some crucial tips to ensure a smooth and enjoyable journey if you're planning to travel to Iceland with children.
1. Avoid Overbooking
Iceland has so many excellent attractions, but cramming your itinerary full of them could result in your kids getting over-tired. Know their limits and be willing to save some things for next time. Including your kids in the planning process can help ensure their most anticipated attractions are on the list.
2. Consider Tours and Transport
If feasible, a self-drive vacation with a rental car can offer maximum flexibility, allowing you to adjust your schedule based on your child's interests and mood. However, if you're considering organised tours, pay attention to the duration spent on the bus, and ensure it's manageable for your children, especially if they are quite young.
3. Choose the Right Accommodation
Some kids are used to staying in hotels, but some may find it constraining. If your gut tells you you'd all be more comfortable with a self-catering apartment or cabin, go for that instead. Be mindful of their wants and needs, for example, when it comes to attached bathrooms and decent WiFi.
4. Pack the Right Clothes
The Icelandic climate can be challenging for adults, so think carefully about how you will protect your children from wind, hail, rain, sleet and snow. Of course, you could be lucky and experience sunny, calm conditions. Still, if the weather turns bad and you want to stay outside, it's always better to be prepared. 
5. Seek advice from others
Forewarned is forearmed! The internet means it's easy to find out what others have learned during their own time in Iceland. Check one of the many online forums and ask a specific question. Alternatively, browse family travel blogs and read about other people's experiences. 
Most importantly, remember to enjoy your trip. From Perlan to puffins, windswept beaches to whale watching and everything in between, there are many amazing things to do in Iceland with kids. The country's a super family destination and one you're sure to want to return to time and time again.
Back to articles