Things to do close to Reykjavik
There's no end of fun and interesting things to keep you occupied in the Icelandic capital, but what if you want to explore the surrounding area too? The good news is that you don't have to venture far beyond the city limits to find a host of things to do close to Reykjavik. Here are some ideas.
1. Dive into the Luxurious Thermal Baths

Just a stone's throw away from Reykjavik, you'll find some of the world's most renowned geothermal spas.
Sky Lagoon in Kópavogur is a mere 15-minute journey from the heart of Reykjavik. This modern spa, which opened its doors in 2021, offers an unparalleled view with its infinity pool overlooking the vast ocean. For those seeking an extra touch of luxury, the spa's signature seven-point Ritual is a must-try.
But if you're willing to extend your journey slightly, the famed Blue Lagoon awaits. Located near Keflavik Airport, this spa is not just about the warm, mineral-rich waters. It's an entire experience, complete with a variety of treatments and gourmet dining options. Whether you're just dropping in for a quick soak or planning a day-long retreat, the Blue Lagoon promises a rejuvenating experience.
2. Wander around Árbær Open Air Museum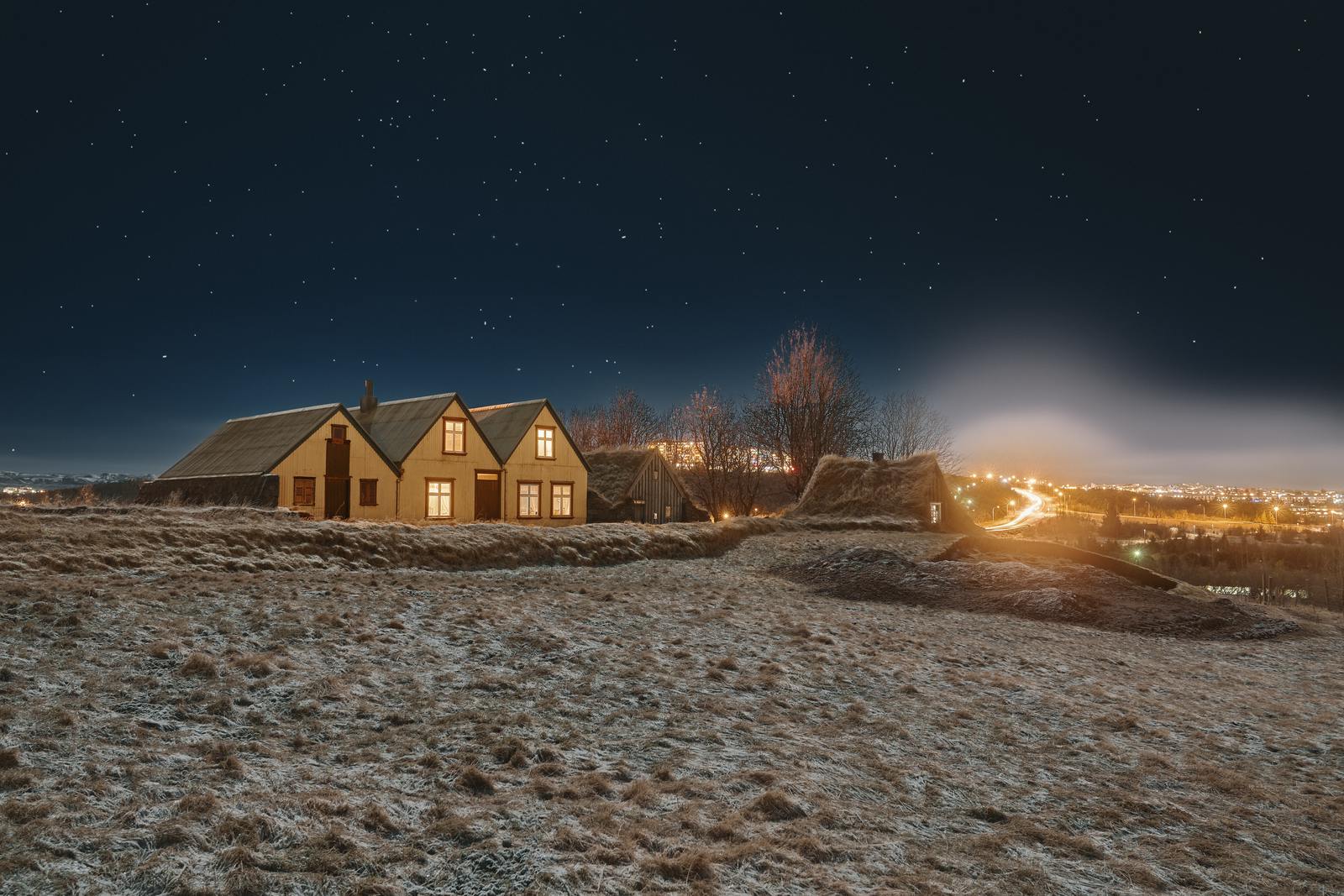 If you're a history buff or just curious about Iceland's past, the Árbær Open Air Museum is a destination you shouldn't miss. Located a short 20-minute drive from Reykjavik's centre, this museum offers a captivating journey through Iceland's cultural evolution.
Originally a functioning farm, the museum now houses around 20 buildings, each telling a unique story. While some structures, like the Stable, are original turf buildings from the farm's operational days, others, such as the Smithy and the church, are replicas crafted to mirror historical accuracy. One notable structure is Dillon's House, built in 1835 and later relocated from Reykjavik.
The museum isn't just a static display of buildings. Throughout the year, Árbær hosts various events, from craft days to themed exhibitions, providing visitors with a dynamic and immersive experience of Iceland's rich heritage.
3. Dive Deep into Iceland's Volcanic History at Raufarhólshellir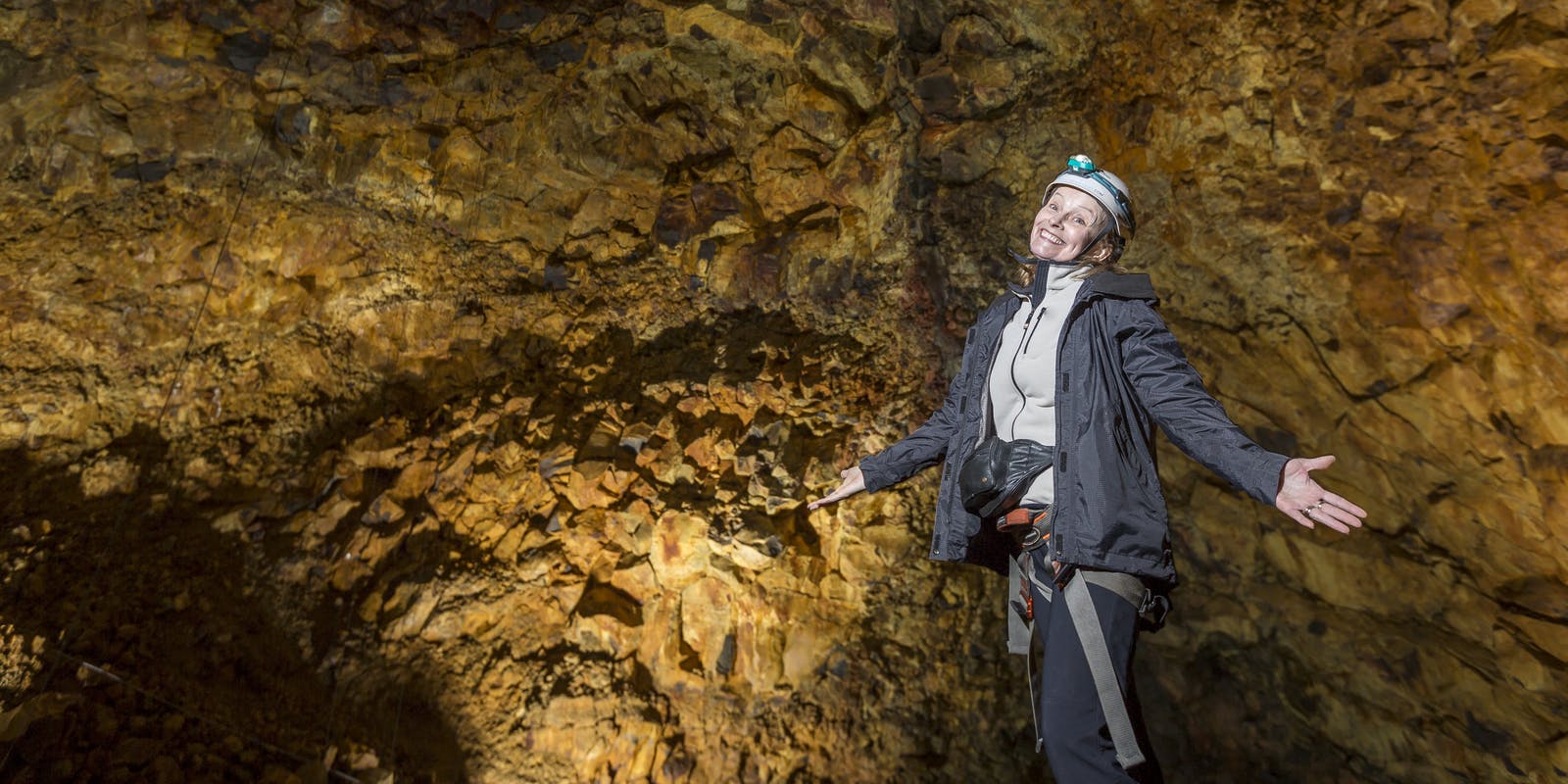 Just a short drive southwest of Reykjavik, approximately 25 miles away, lies Raufarhólshellir, a testament to Iceland's fiery geological past. This lava tube, one of the country's longest, is a relic from the Leitahraun eruption that occurred over 5,000 years ago. Today, it stands as a safe and awe-inspiring walkway into the heart of ancient volcanic activity.
Upon entering, you'll be greeted by a mesmerizing icy facade during the winter months. 
As you venture further, you'll notice a section where the cave's roof has given way, allowing sunlight to pour in and illuminate the cavern below. As you continue, the single pathway eventually diverges into three separate tunnels. The cave's lighting system ensures that visitors can fully appreciate the intricate details and understand the powerful tectonic forces that once raged here.
For those keen on expanding their knowledge about volcanoes, Reykjavik's Perlan offers the "Forces of Nature" exhibit, providing a comprehensive look into the geological wonders of Iceland.
4. Ride an Icelandic horse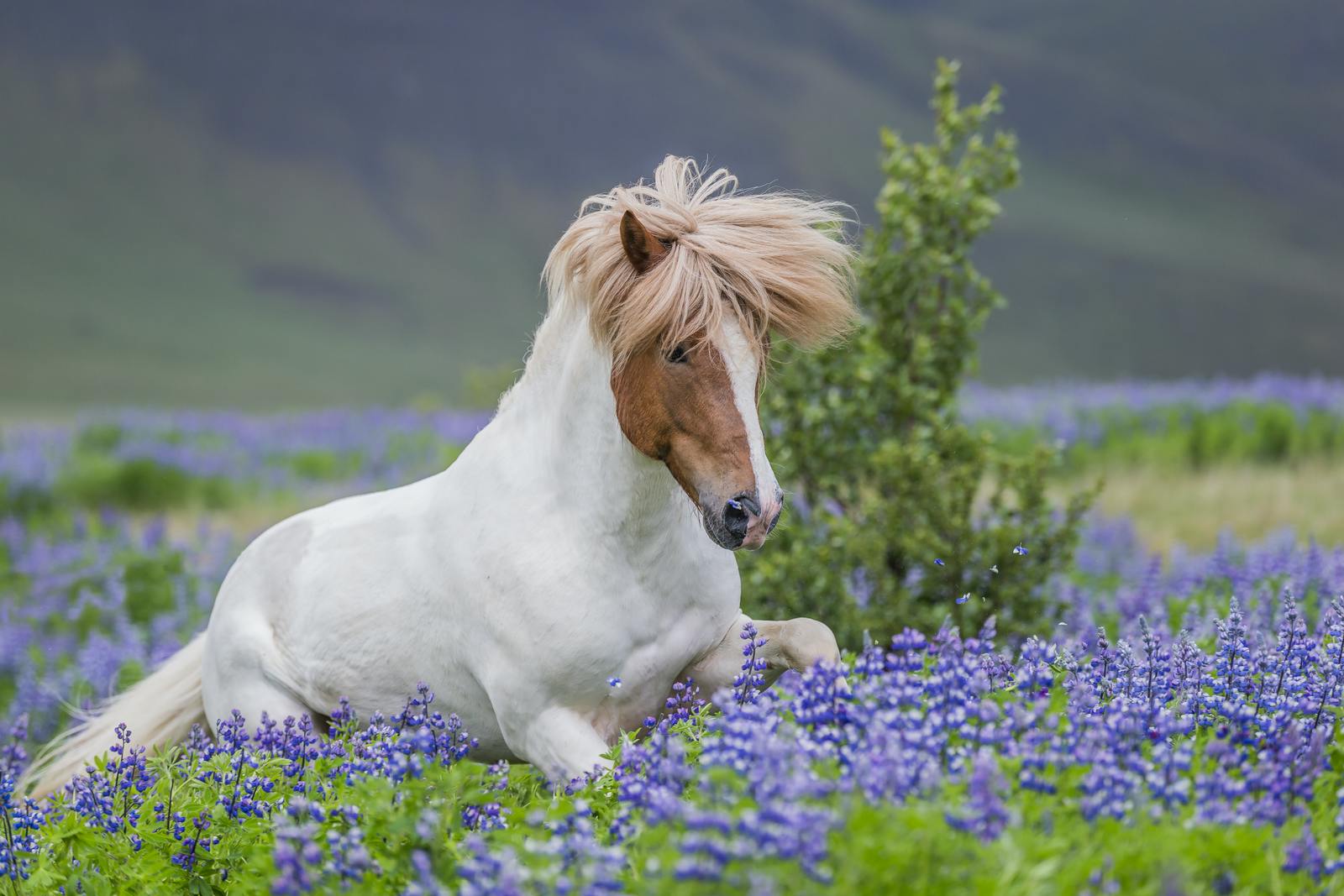 There's something magical about experiencing Iceland's diverse landscapes on horseback. For those visiting Reykjavik, embarking on a horse riding tour is not just an activity; it's an immersion into the country's culture and natural beauty.
Several stables, such as Íslenski Reiðskólinn and Viking Horses, are conveniently located on the city's periphery. These establishments cater to both seasoned riders and complete beginners. After a brief introduction to riding, participants might find themselves trotting amidst the lush greenery of Hólmsheiði hills or navigating the ancient lava formations at Rauðhólar.
What sets Icelandic horses apart is their unique fifth gait, known as the "tölt." This gait is remarkably smooth, allowing riders to move quickly without the jarring bounce experienced on other breeds. If you're feeling confident, your guide might introduce you to this special way of riding.
Tours can vary in length, ranging from a quick one-hour jaunt to more extended four-hour adventures. For those new to horseback riding, shorter trips are recommended to ensure a comfortable and enjoyable experience.
5. Chase the Northern Lights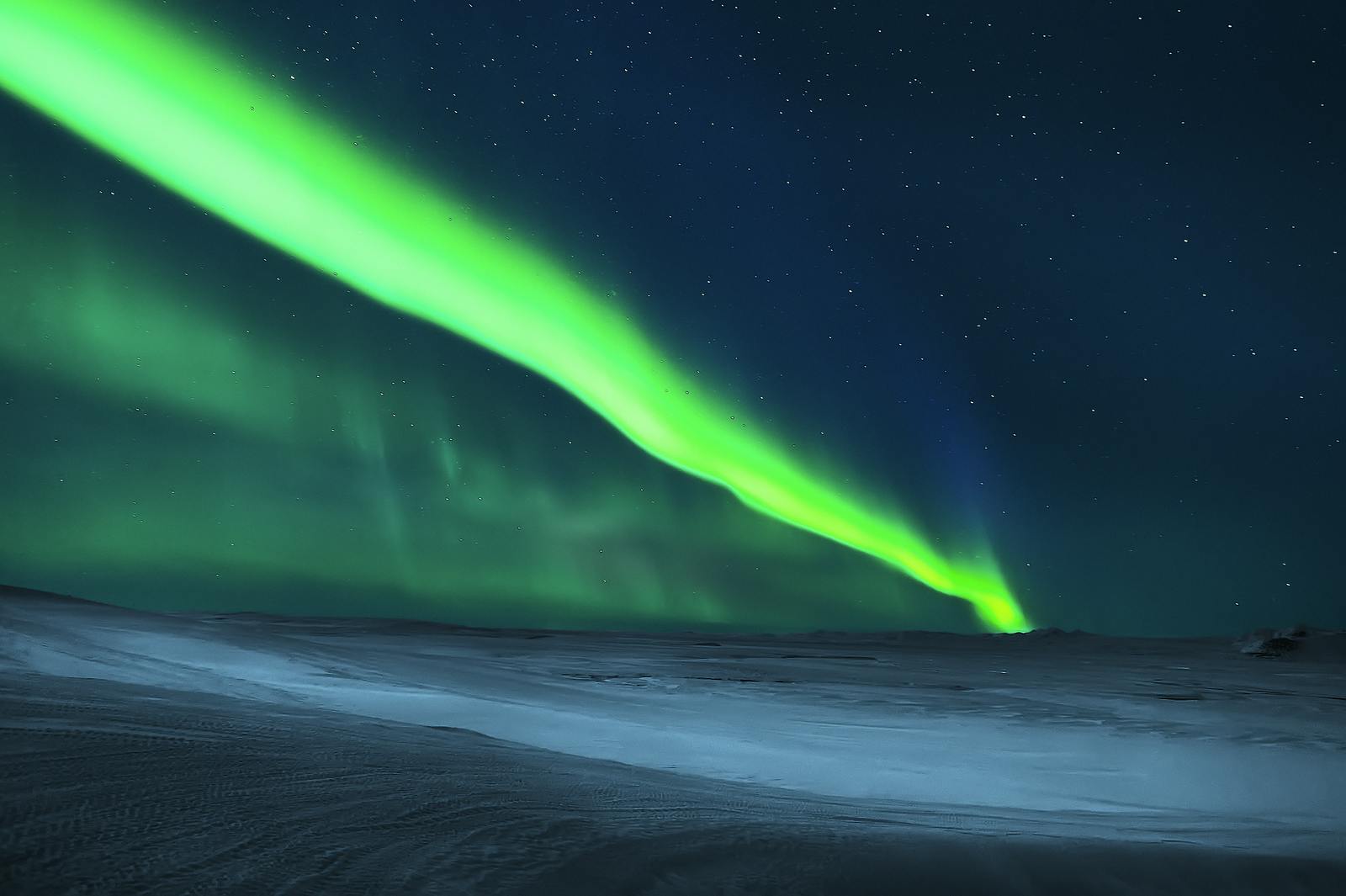 The Northern Lights, or Aurora Borealis, are one of nature's most breathtaking spectacles. To truly appreciate their beauty, it's crucial to find a location away from the bright lights of the city. While the heart of Reykjavik might not be ideal, you don't need to venture too far to find the perfect spot. Grótta Lighthouse, a short distance from the city and accessible by car or public transport, is a popular choice for many. 
Aim for a clear night between September and April when solar activity peaks to maximize your chances of witnessing this celestial dance of green and purple.
However, nature can be unpredictable. If the Northern Lights elude you, there's still a way to experience their magic. Reykjavik's Perlan offers the Áróra show, a captivating visual journey that brings the Aurora Borealis to life.
6. Enjoy nature without spending a cent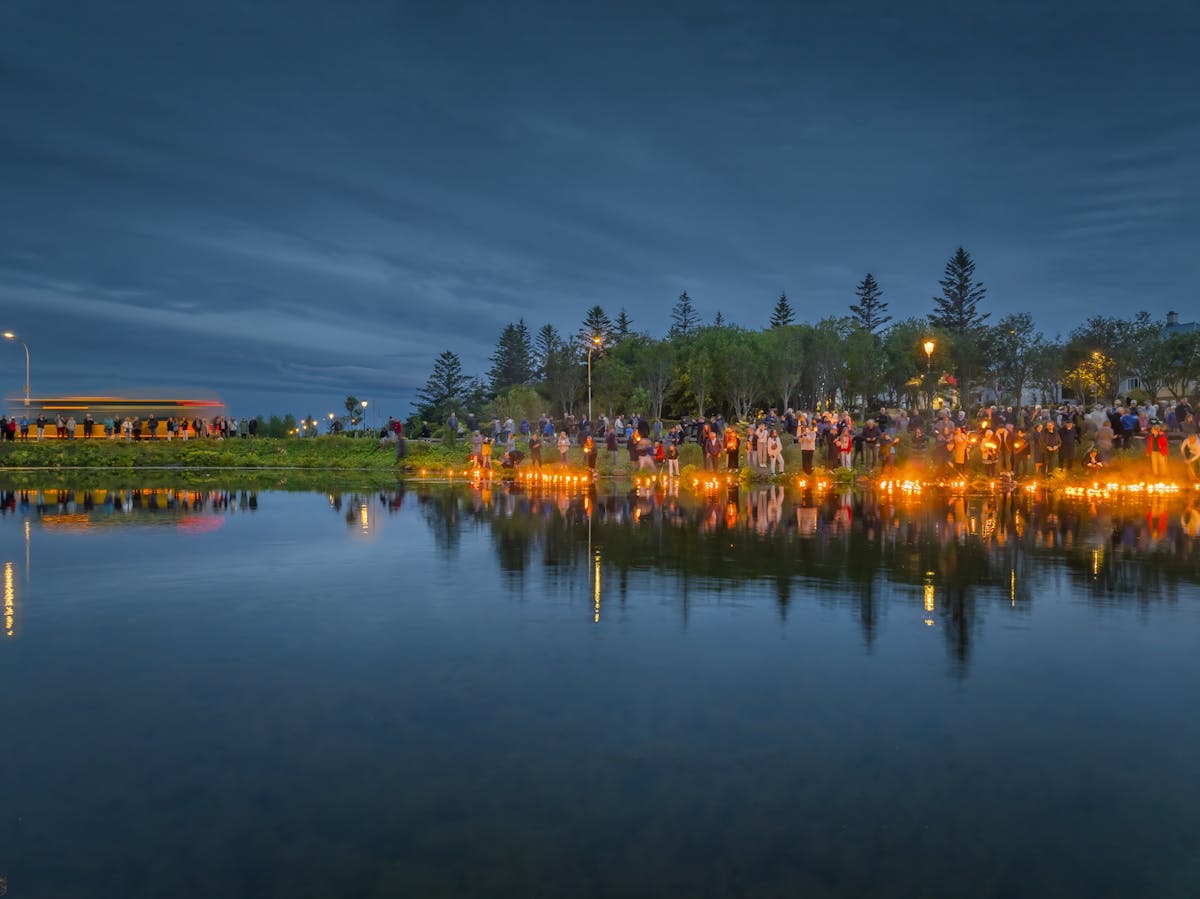 Iceland, while known for its unique attractions, can sometimes be heavy on the wallet. But that doesn't mean you can't enjoy its splendours without spending. Reykjavik and its nearby areas offer numerous free activities that allow you to immerse yourself in the country's natural beauty.
Consider a leisurely walk through the Heiðmörk forest. As you wander, you'll be surrounded by a diverse array of trees—26 types, to be exact. The gentle sounds of birds chirping and leaves rustling create a serene backdrop. For those seeking a more elevated experience, a hike up Helgafell offers panoramic views that are sure to leave a lasting impression. The Búrfell crater is another natural marvel worth exploring.
If you're in the mood for a blend of nature and urban charm, start with a relaxing walk around Tjörnin Lake in Reykjavik. Then, head over to the neighbouring town of Hafnarfjördur and explore Hellisgerði Park. Here, you can embark on the elf trail and delve into the local legends of the huldufólk, or hidden folk, that are deeply rooted in Icelandic folklore.
7. Splurge on a helicopter ride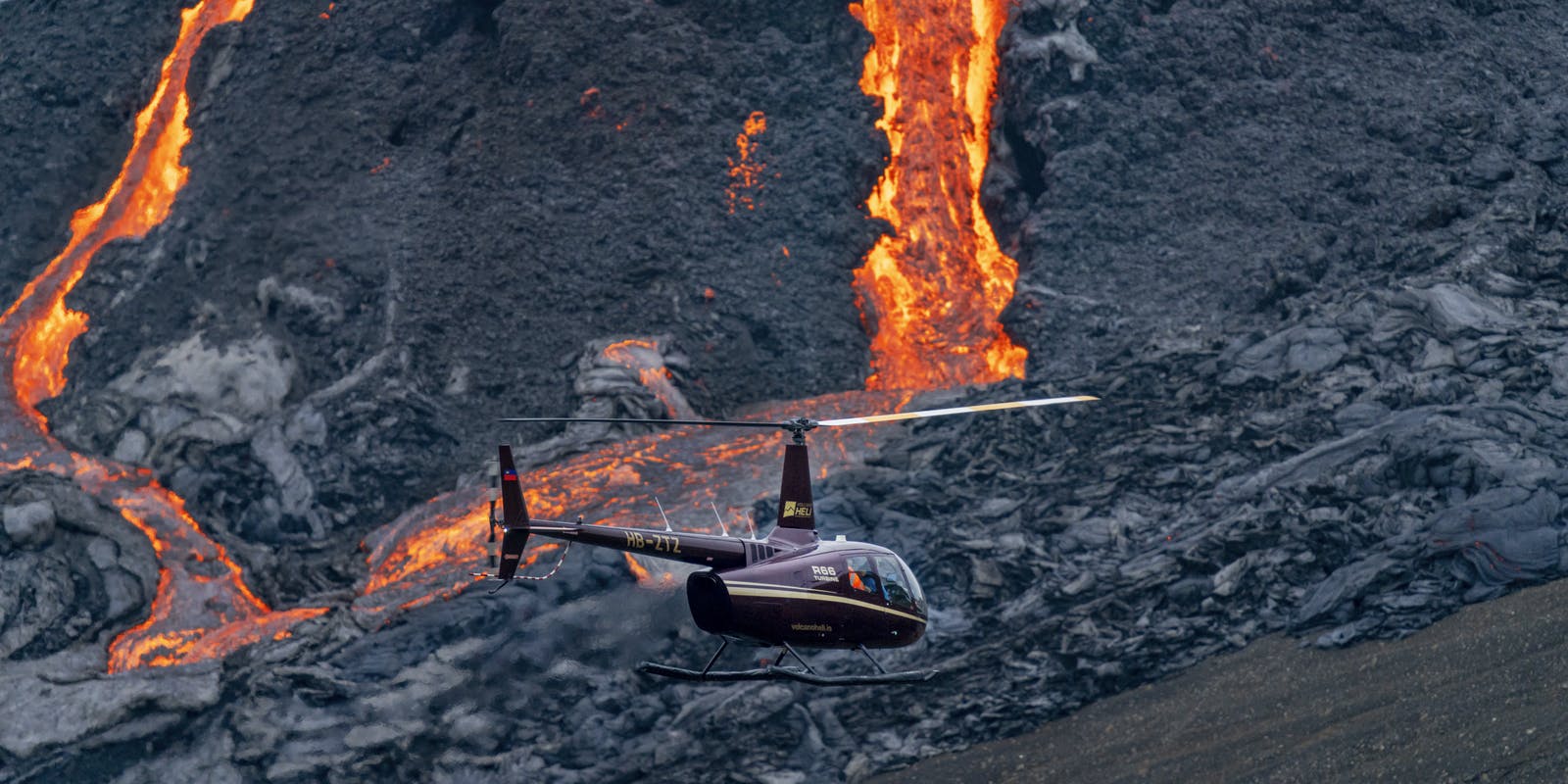 For those looking to elevate their Icelandic experience—quite literally—a helicopter ride offers a unique perspective of the country's diverse landscapes. Departing from Reykjavik City Airport, right in the city's centre, these aerial tours provide an unparalleled view of Iceland's natural wonders.
One of the popular choices is a flight over the Fagradalsfjall volcano. This allows passengers to witness firsthand the transformative effects of the 2021 and 2022 eruptions on the terrain below. Another enticing option is a journey over the majestic Glymur waterfall. If conditions allow, this tour includes a brief landing atop the Thorisjökull glacier, offering a panoramic view of Thingvellir National Park.
However, if a helicopter ride feels a tad extravagant for your budget, there's no need to miss out on scenic views. Reykjavik's Perlan boasts an observation deck that offers a bird's-eye view of the city. From this vantage point, you can spot iconic landmarks like the Hallgrímskirkja church, the bustling harbour, and the imposing Mount Esja. It's the perfect spot for a memorable photo with the cityscape as your backdrop.
While Reykjavik serves as a gateway to some of Iceland's most renowned attractions, such as the Snæfellsnes peninsula and the Golden Circle, there's an abundance of experiences to be had just a short distance from the city. Whether you're planning a brief visit or an extended stay, the areas surrounding Reykjavik are brimming with opportunities to immerse yourself in Iceland's rich natural and cultural tapestry.
Back to articles