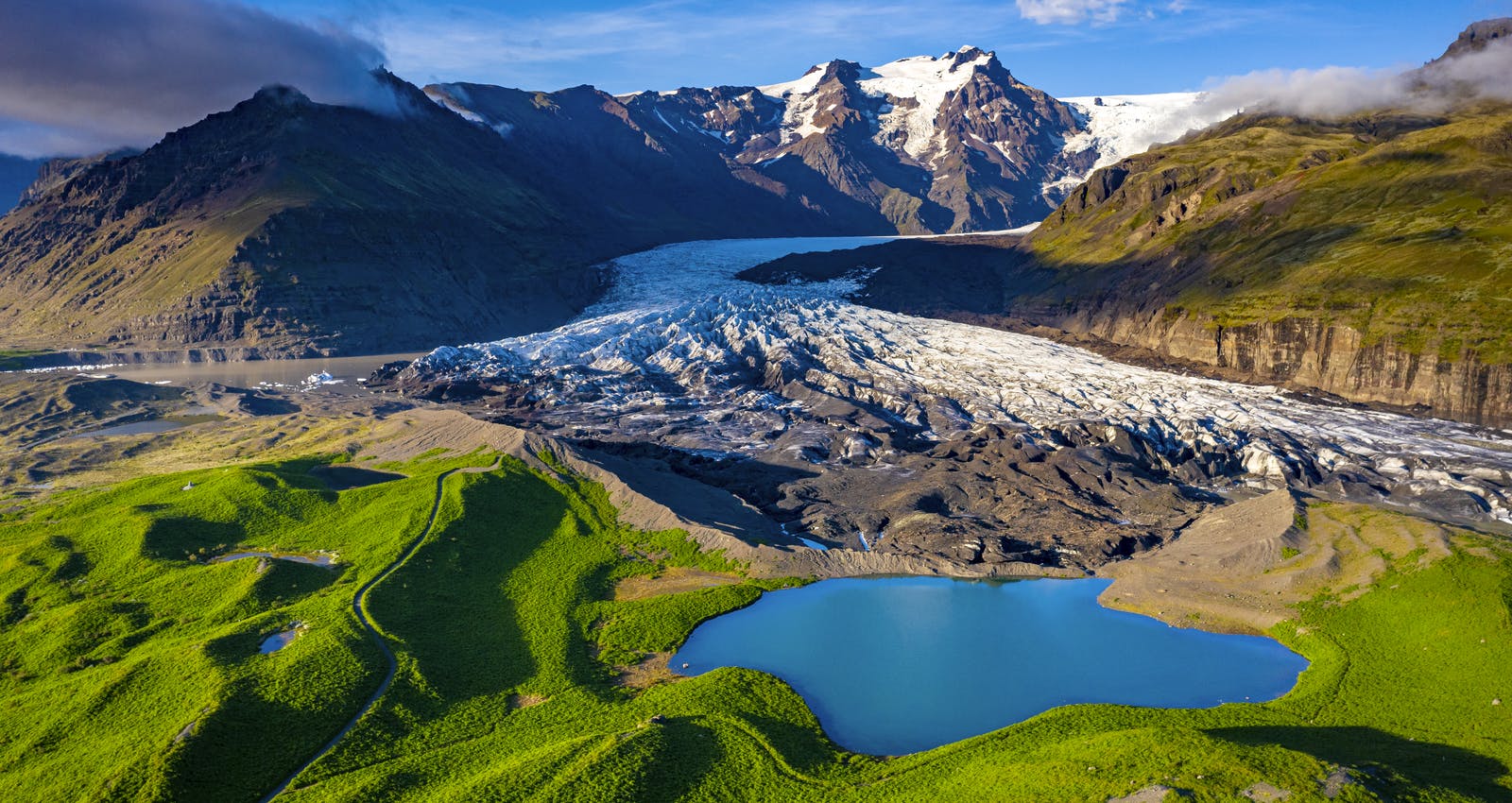 Guide to Svínafellsjökull
Svínafellsjökull is a glacier tongue located in southern Iceland, not far from the enormous Vatnajökull glacier. It is one of the numerous outlet glaciers of the Vatnajökull ice cap, which is the largest glacier in Europe. Svínafellsjökull, with its stunning ice formations and accessibility, has become a popular destination for tourists interested in exploring Iceland's glacial landscapes.
Where is Svínafellsjökull Located?
Svínafellsjökull is located in the Vatnajökull National Park, a part of the Skaftafell Nature Reserve. The region is well-known for its diverse and dramatic natural features, including waterfalls, valleys, and volcanoes.
What Kind of Glacier is Svínafellsjökull?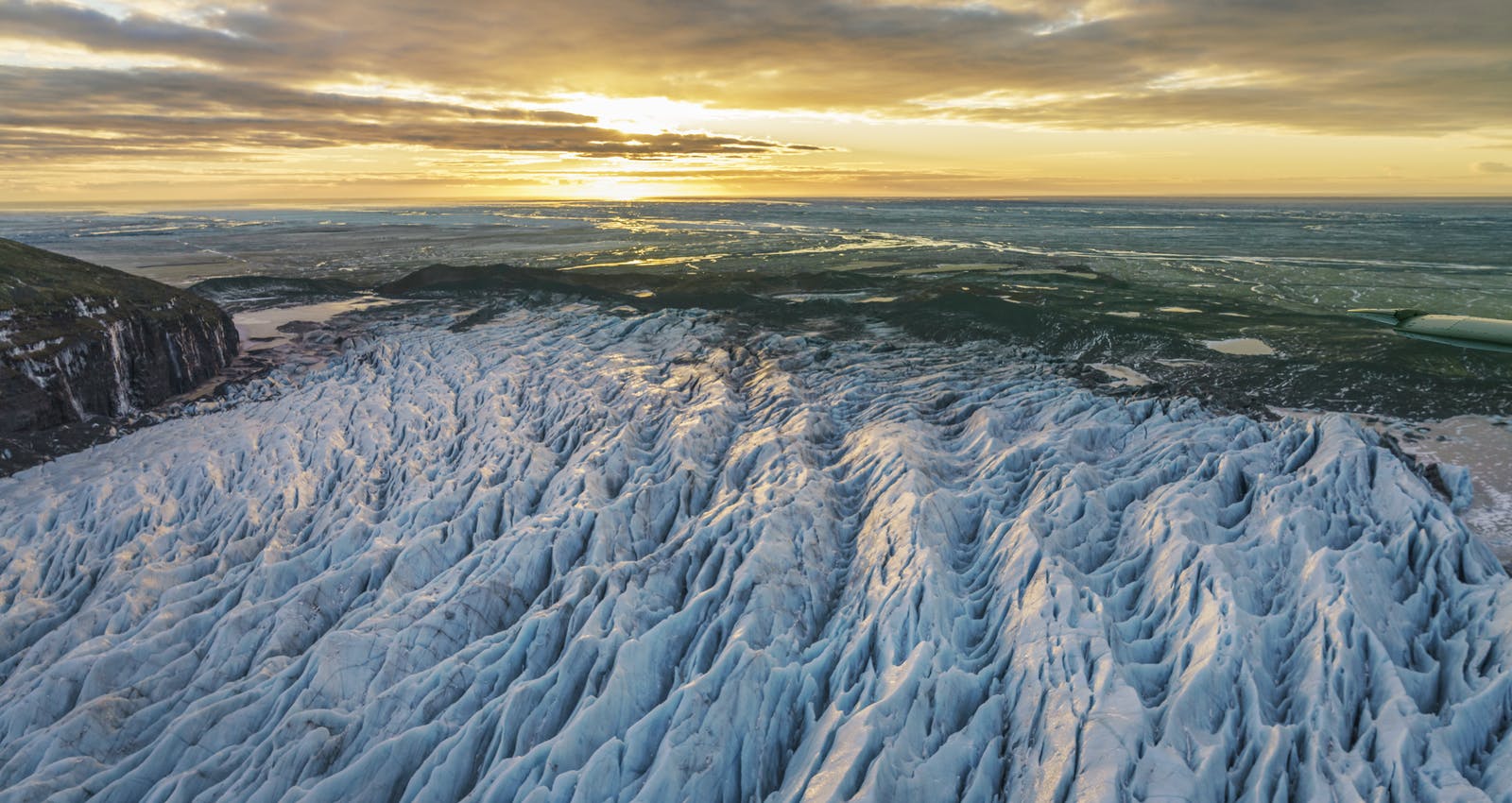 Svínafellsjökull is an outlet glacier, which means it is a tongue of ice that extends from the much larger Vatnajökull Glacier. These outlet glaciers flow down into the lower valleys and are characterized by their crevasses, ice formations, and the unique blue colour of the ice.
Svínafellsjökull, like many glaciers, is known for its striking ice formations, including crevasses, ice caves, and seracs. The glacier's constantly changing environment means that these formations may evolve or disappear over time, making each visit a unique experience.
Exploring Svínafellsjökull Glacier
Visitors to Svínafellsjökull have the opportunity to engage in various activities, including glacier hiking, ice climbing, and guided tours. Glacier hiking allows you to explore the glacier's surface and witness its features up close. At the same time, ice climbing is a more adventurous option for those with the necessary skills and equipment.
Guided tours are a popular way to explore Svínafellsjökull safely and gain insights into the glacier's history, geology, and the impacts of climate change. Experienced glacier guides can also ensure visitors' safety while navigating the glacial terrain.
The Changing Face of Svínafellsjökull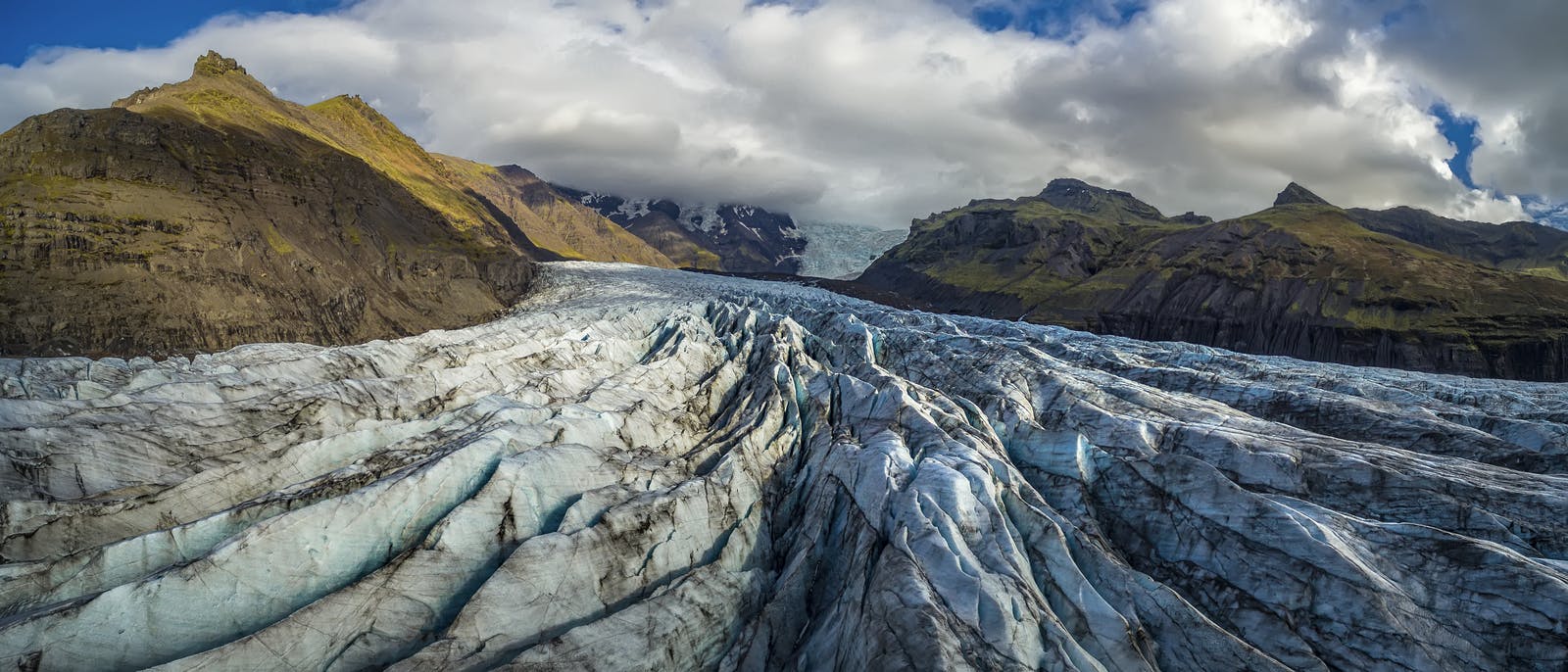 Like other glaciers worldwide, Svínafellsjökull is affected by climate change and is experiencing retreat. This retreat has significant implications for the region's hydrology and landscape and contributes to rising sea levels globally.
Where to Learn About Glaciers and Ice Caves in Reykjavík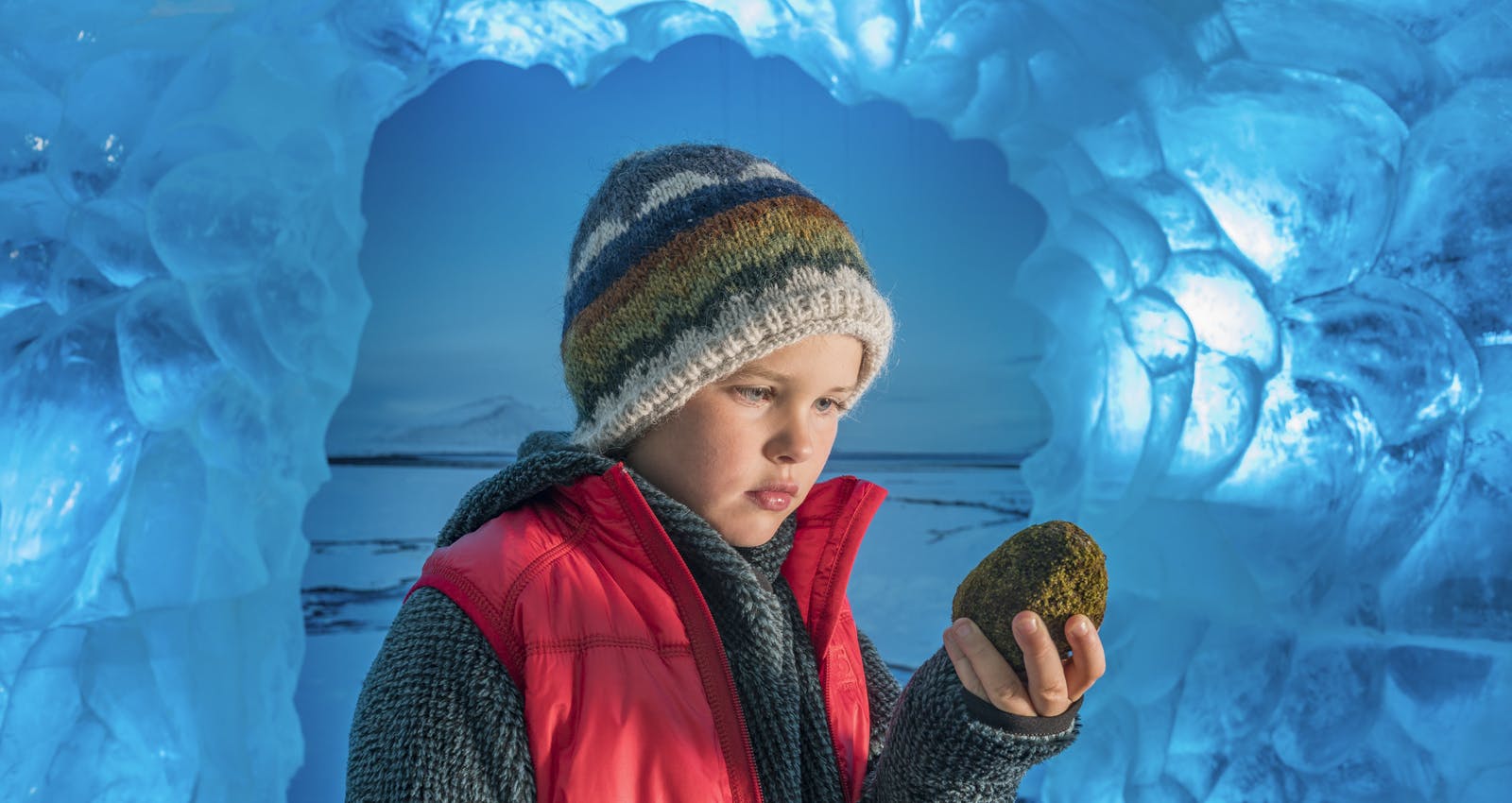 Perlan's Wonders of Iceland exhibition features an ice cave that is 100 metres long, made from more than 350 tonnes of snow from Icelandic mountains. Ice caves are a natural phenomenon that takes shape in the deep winter months within glaciers. 
Meltwater streams carve these fantastic caves, and at Perlan, guests can see a real ice cave in a safe and secure environment. A visit to an ice cave is a magical experience that no one who comes to Iceland should miss, and Perlan offers year-round travellers a chance to get a sense of this unique natural phenomenon. 
In addition to their natural beauty, Iceland's glaciers are significant for the environment as they are an essential source of fresh water for the island and play a vital role in regulating the island's climate.
At Perlan, guests can explore Iceland's' natural wonders through a series of exhibits and immersive presentations, including ice caves and glaciers, as well as northern lights and volcanoes. 
FAQ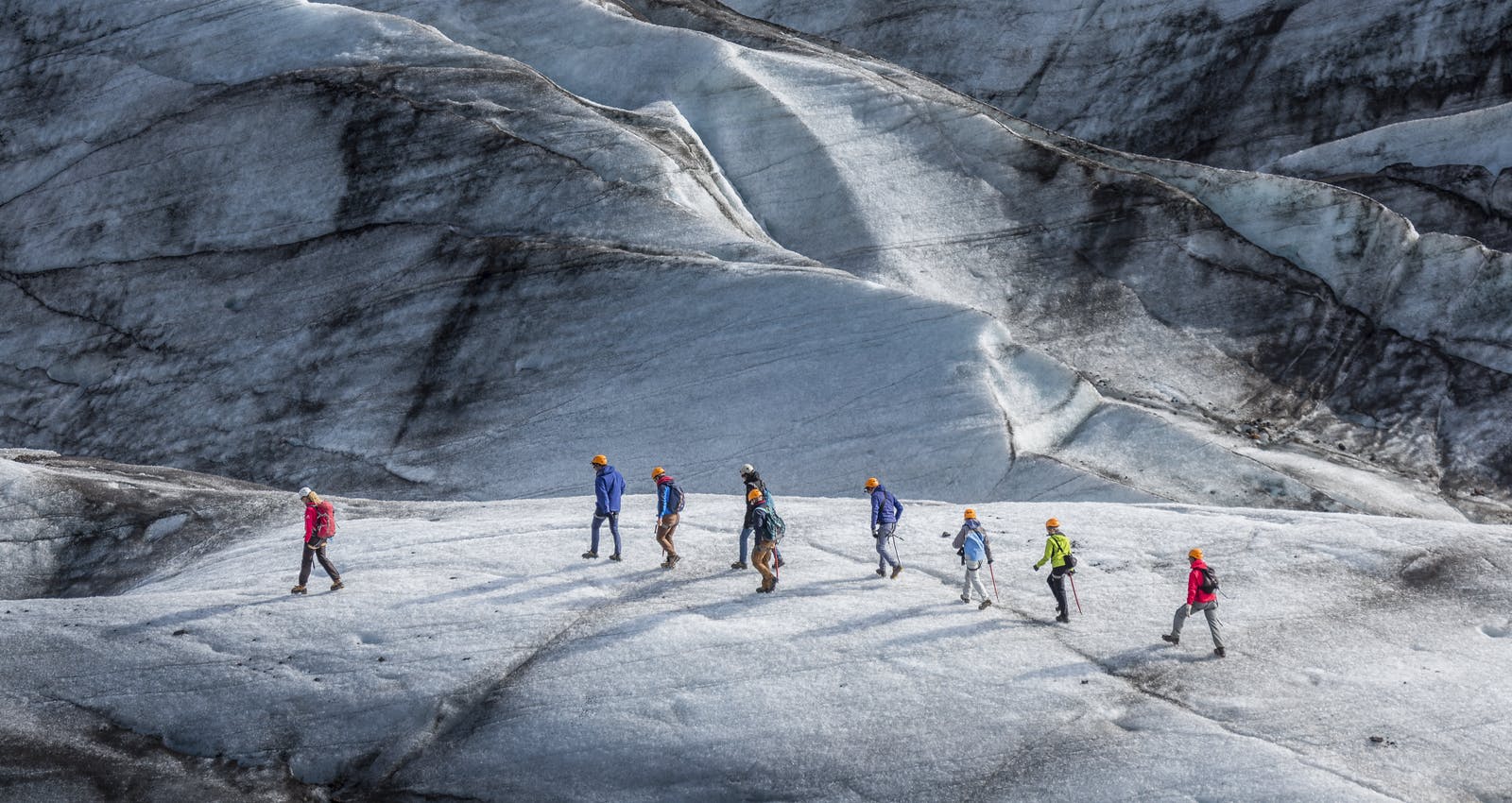 How do I get to Svínafellsjökull?
Svínafellsjökull is relatively easy to access from Route 1, making it a popular stop for travellers exploring the southern part of Iceland. Visitors can take a short hike from the parking area to get closer to the glacier.
Can I walk on Svínafellsjökull?
You should only visit Svínafellsjökull and other glaciers in Iceland with a trained glacier guide. It is not safe to walk on a glacier by yourself as there can be cracks and crevices under patches of snow. Glacier guides are trained for the conditions and know how to keep travellers safe. There are numerous guided tours to choose from that depart from Reykjavík. 
Back to articles