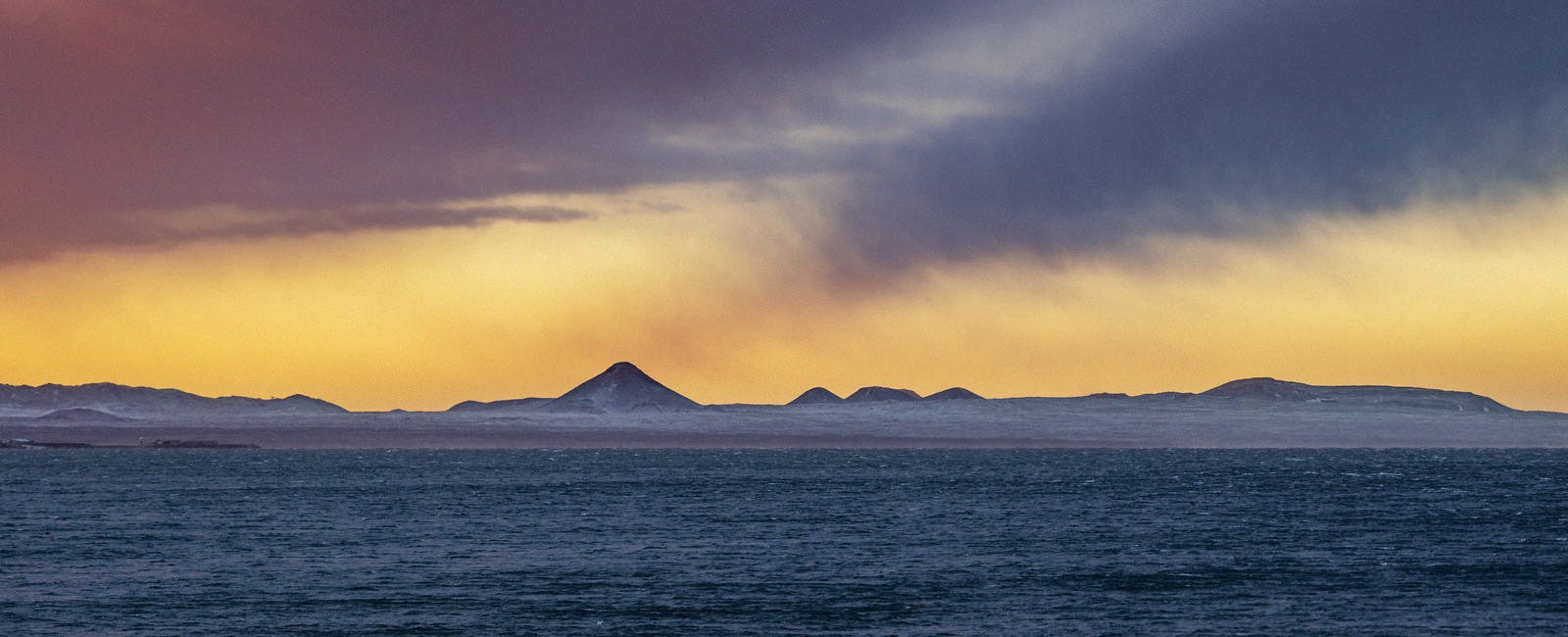 Reykjanes Ridge Earthquakes
A seismic swarm hit the Reykjanes Peninsula in southwest Iceland with more than 5,500 small earthquakes in late October 2023, raising the prospect of a volcanic eruption—the 4th one in the last three years.
Iceland is a seismic and volcanic hot spot as the North American and Eurasian tectonic plates move in opposite directions. While quakes are a daily occurrence in Iceland, the latest swarm was more extensive and powerful than usual, indicating an eruption could be imminent.
Reykjanes Seismic Activity happening now 2023
Since October 25, 2023, the Reykjanes Peninsula has been experiencing escalating seismic activity, marked by over 10,500 earthquakes, including numerous tremors above magnitude 3. The region, particularly around Mount Þorbjörn, showed significant ground deformation and continuous uplift, indicating magma movements beneath the surface. 
This trend intensified in early November, with a notable spike on November 9 when 1400 earthquakes were recorded, some exceeding magnitude 4.0. The increased seismic activity, coupled with ground lifting and sulfur dioxide emissions near Grindavík, pointed towards ongoing magma activity close to the surface.
By mid-November, the situation reached a critical stage. Earthquake frequency and intensity surged, particularly around the Sundhnúkur Crater and Grindavík area, with a focus on 5km long magma dyke. This culminated in a state of emergency and the evacuation of Grindavík following a magnitude 4.1 earthquake near Sýlingarfell mountain on November 10.
By November 16, despite no major changes, the volcanic situation remained precarious, maintaining a high likelihood of an eruption at the magma dyke location. This consistent and escalating seismic and geological activity has kept the region on high alert for an imminent volcanic eruption.
Timeline of the Reykjanes Ridge Earthquakes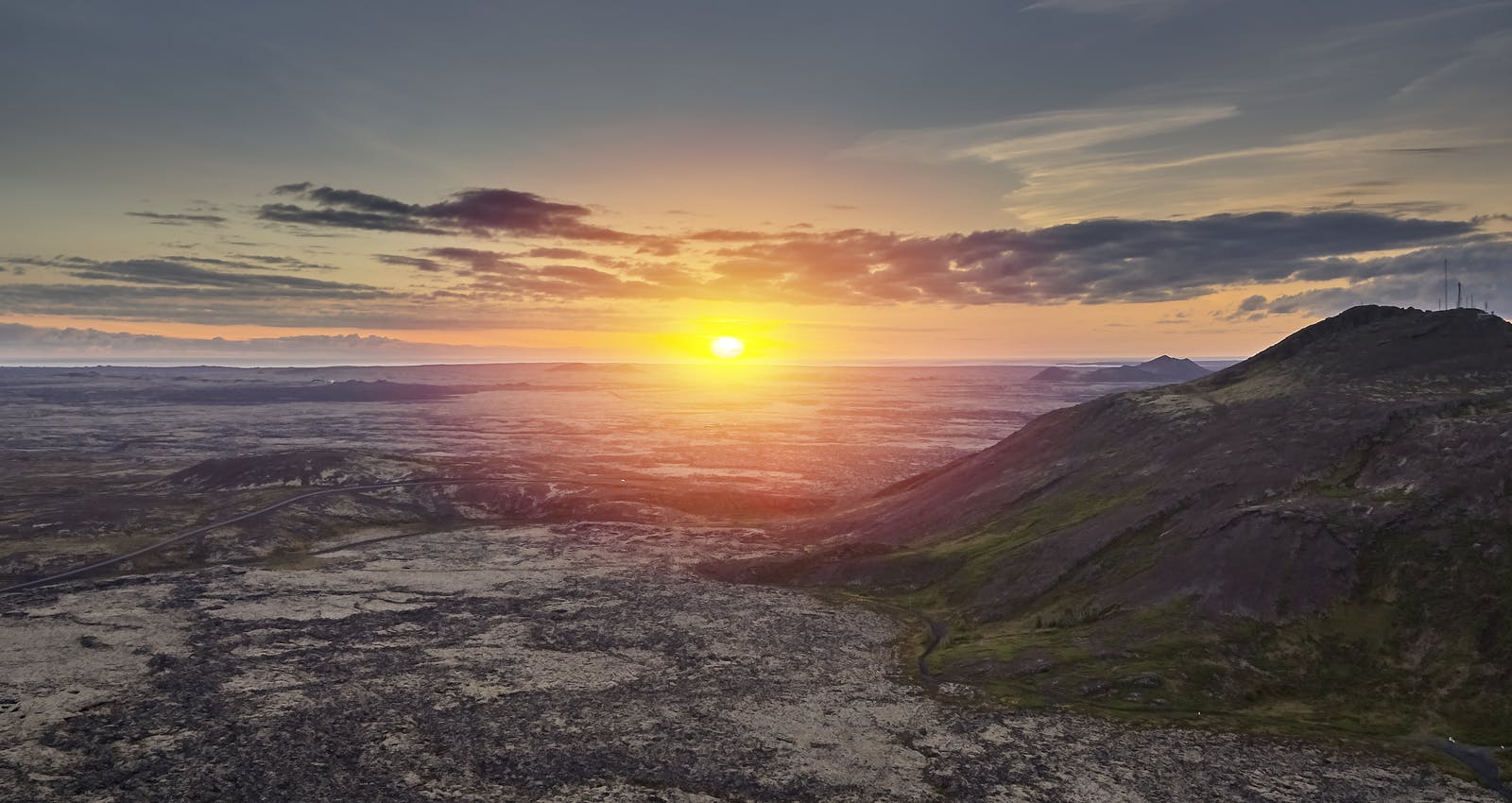 December 1st: No significant changes.
November 29th: around 150 earthquakes since midnight. Most of the earthquakes have been smaller than magnitude 1.0.
November 28th: 340 earthquakes were measured near the magma intrusion in the area east of Sýlingarfell. Most of the earthquakes have been smaller than magnitude 1.0
November 27th: Seismic activity stable with ~500 daily earthquakes, mainly by Sýlingarfell and Hagafell. Short seismic swarm near Sýlingarfell around midnight, lasting an hour, with 170 earthquakes at 3-5 km depth.
November 24th: 300 earthquakes have been detected, the largest earthquake in the last two days was M2.7 near Hagafell. The seismic activity continues to decrease.
November 23rd: 650 earthquakes were measured near the dike intrusion north of Grindavík. Most of the earthquakes are below M1.0.
November 22nd: Seismic measurements and remote sensings show a decrease in earthquakes, with ongoing but diminishing deformation and magma intrusion near Svartsengi but persistent possibility of an eruption in the area, particularly near Hagafell and Sýlingarfell.
November 21st: 300 earthquakes were recorded, all below magnitude 2.0, a decrease compared to recent days
November 20th: About 700 earthquakes recorded, with ongoing ground deformation in Svartsengi indicating a faster change since the volcanic fissure formed.
November 18th: Steady seismic activity with approximately 1700 earthquakes, the largest being a 2.8 magnitude near Hagafell.
November 17th: Seismic activity increases with about 2000 earthquakes, mostly north of Hagafell, signaling significant underground magma movement.
November 16: The volcanic situation remained unchanged from the previous day, with a high probability of an eruption likely occurring at the magma dyke location.
November 15: Around 800 earthquakes were recorded near Sundhnúk, with the seismic activity focused on the magma dyke and Grindavík area.
November 14: Over 700 earthquakes occurred, including a significant M 3.1 event near Hagafell. The detection of sulfur dioxide emissions near Grindavík suggested ongoing magma activity close to the surface.
November 13: Approximately 900 earthquakes were detected near Sundhnúkur and Grindavík, showing a decrease in intensity and frequency. Satellite data revealed significant ground deformation, leading to Grindavík's evacuation.
November 12: Around 1000 earthquakes, all below magnitude 3.0, primarily north of Grindavík. GPS data showed slowing deformation, hinting at magma's upward movement.
November 11: Critical geological situation with dike intrusion indicating high eruption likelihood. Magma located about 800 meters deep, spanning 15 kilometers.
November 10: Seismic activity intensified towards Grindavík, suggesting a magma intrusion and leading to evacuation. A magnitude 4.1 quake was recorded near Sýlingarfell. Grindavík has been evacuated in state of emergency.
November 9: Spike in earthquakes with 1400 recorded; seven over magnitude 4.0, the strongest at 4.8 near Þorbjörn. Quakes felt as far as Reykjavík. Ground lifting continuously with some faster uplift days.
November 8: About 1200 earthquakes detected, largest at magnitude 3.4. Ground rising steadily due to magma inflow of 5 cubic meters per second.
November 7: Approximately 900 tremors, strongest at magnitude 2.9. Ongoing elevation increase around Þorbjörn, but no evidence of magma buildup.
November 6: 1300 earthquakes recorded, three above magnitude 3. Uplift at Þorbjörn continues, with 7 cm rise at the GNSS station.
November 4: Around 900 earthquakes, all below magnitude 3.0, indicating ongoing magma accumulation beneath the surface.
November 3: Two significant earthquakes, magnitudes 4.3 and 3.5. Ongoing stress on the crust, but no imminent eruption indicated.
November 2: Steady uplift northwest of Mount Þorbjörn; about 800 earthquakes, the largest at magnitude 3.7.
November 1: Over 10500 earthquakes since October 25, with more than 26 above magnitude three. Significant ground movement northwest of Mount Þorbjörn.
October 31: Intense earthquake swarm at Þorbjörn; largest quake at magnitude 3.7. Uplift suggests magma movements underground.
October 30: Satellite data not received; GPS shows ground near Svartsengi and Þorbjörn still shifting. About 1300 earthquakes detected.
October 29: Ongoing ground changes near Þorbjörn and Svartsengi, faster pace than previous events. Seismic activity north of Grindavík reduced.
October 28: Ground rise near Svartsengi, suggesting magma intrusion. Over 7000 tremors since October 25, with decreased frequency.
October 27: Ground movement east of Festarfjall; about 1000 quakes recorded, including a magnitude 4.0. Seismic events due to crust adjusting to stress from underground magma activity.
October 26: Over 4000 earthquakes, 14 above magnitude 3. Suggests stress from ground changes at Fagradalsfjall.
October 25: Series of over 1000 earthquakes began north of Grindavík. Most notable quakes at magnitudes 3.9 and 4.5. No major ground deformation detected.
Recent Eruptions on the Reykjanes Peninsula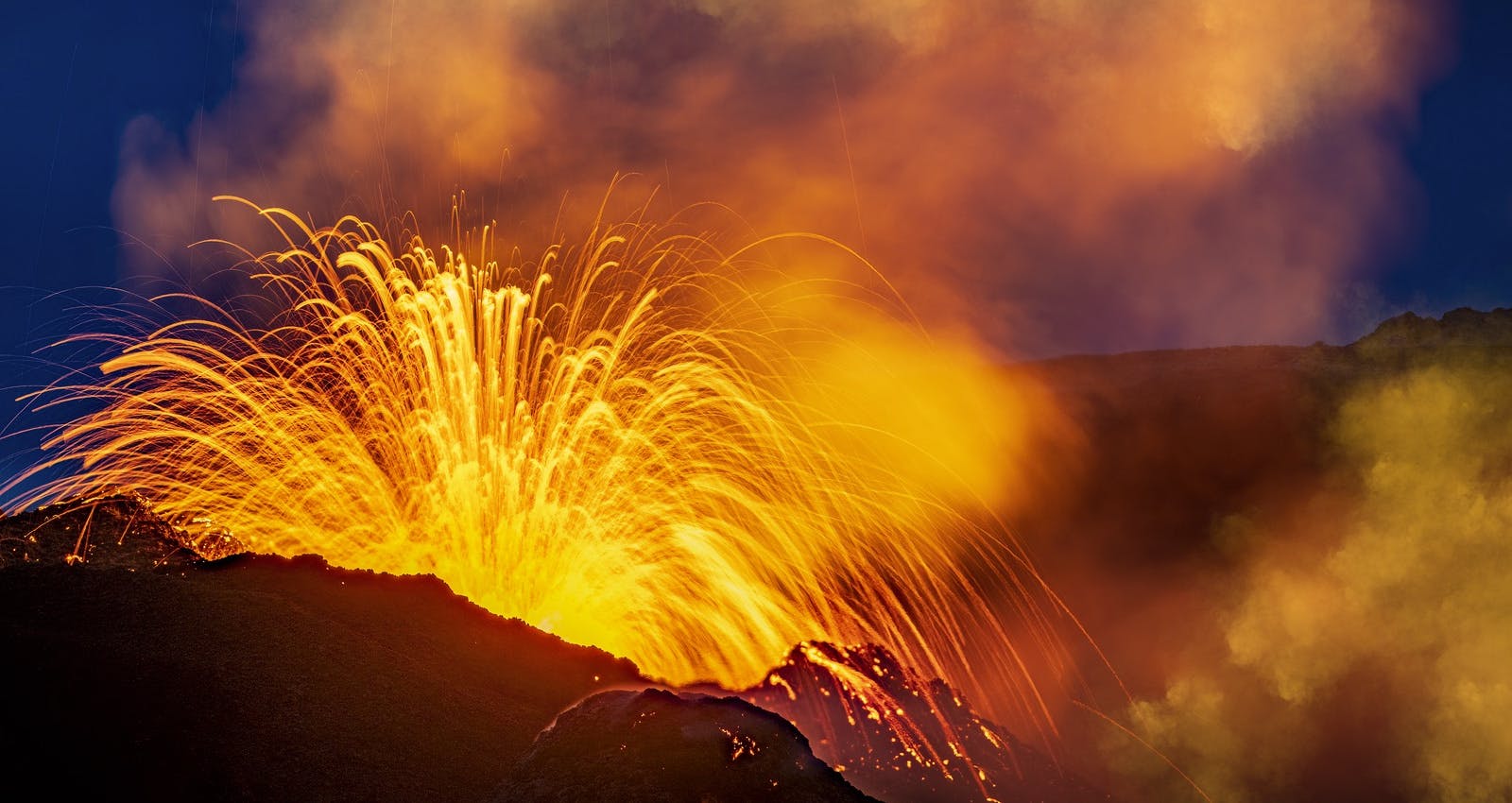 The Reykjanes Peninsula in Iceland has experienced a remarkable resurgence in volcanic activity since 2021, marking an end to 815 years of dormancy. The initial awakening occurred on 19 March 2021 with a fissure vent opening in Geldingadalir, south of the Fagradalsfjall mountain. This eruption, releasing fresh lava, continued until 18 September 2021.
Following this, another eruption began on 3 August 2022 and concluded on 21 August 2022, closely resembling the 2021 event in nature and impact. However, the volcanic activity did not cease there. After a brief period, on 10 July 2023, a new eruption commenced, characterized by a 900-metre-long fissure in the Fagradalsfjall volcano system, an area that had not experienced such activity for centuries. This eruption, which lasted until 5 August 2023, saw magma forcefully breaking through the surface, creating spectacular lava fountains. The site of this eruption was aptly named Litli-Hrútur (Little Ram).
This eruption in 2023, the third in the region since 2021, was preceded by intense earthquake activity, signaling the reawakening of the Reykjanes Peninsula. Thousands of earthquakes were recorded over several days leading up to the eruption, capturing the attention and excitement of both locals and tourists. Despite being an uninhabited area, these volcanic events have highlighted the dynamic and ever-changing nature of Iceland's geological landscape. The Reykjanes Peninsula, once quiet for over eight centuries, now continues to quake and spew lava, reshaping its topography and captivating the world.
Where Can You Learn About Volcanoes in Iceland?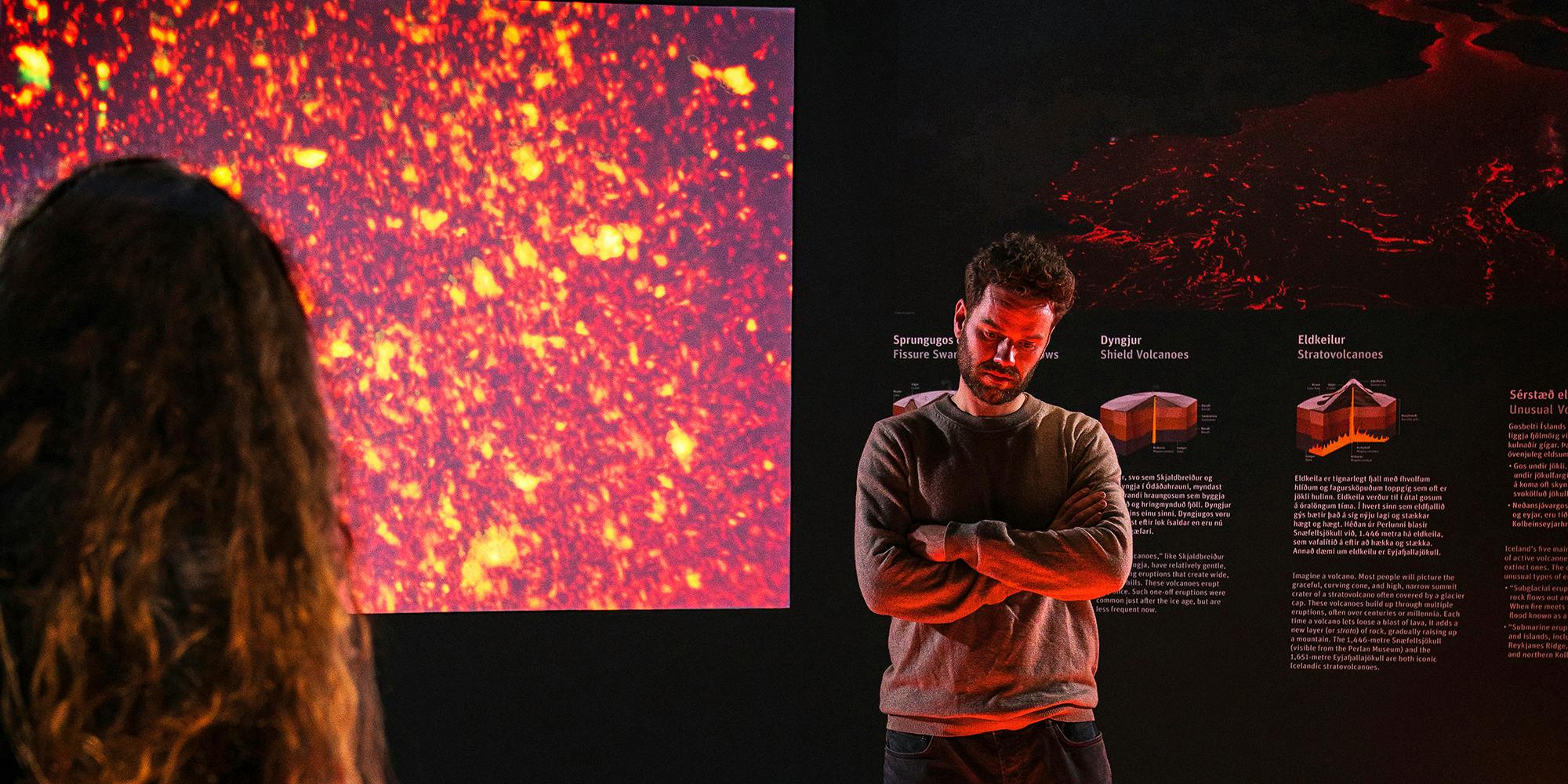 Perlan's Forces of Nature exhibition allows guests to feel the power of volcanoes, earthquakes, and geothermal energy that powers the island. Guests will learn that volcanoes form when heat and pressure build up beneath the earth's surface. The earth's weak points tend to be along fault lines where tectonic plates converge or diverge, as in Iceland's case.
Perlan's exhibition shows that volcanic activity in Iceland is so diverse that researchers typically speak of "volcanic systems" rather than individual volcanoes. The island has 30 active volcanic systems, each with many types of volcanoes.
FAQ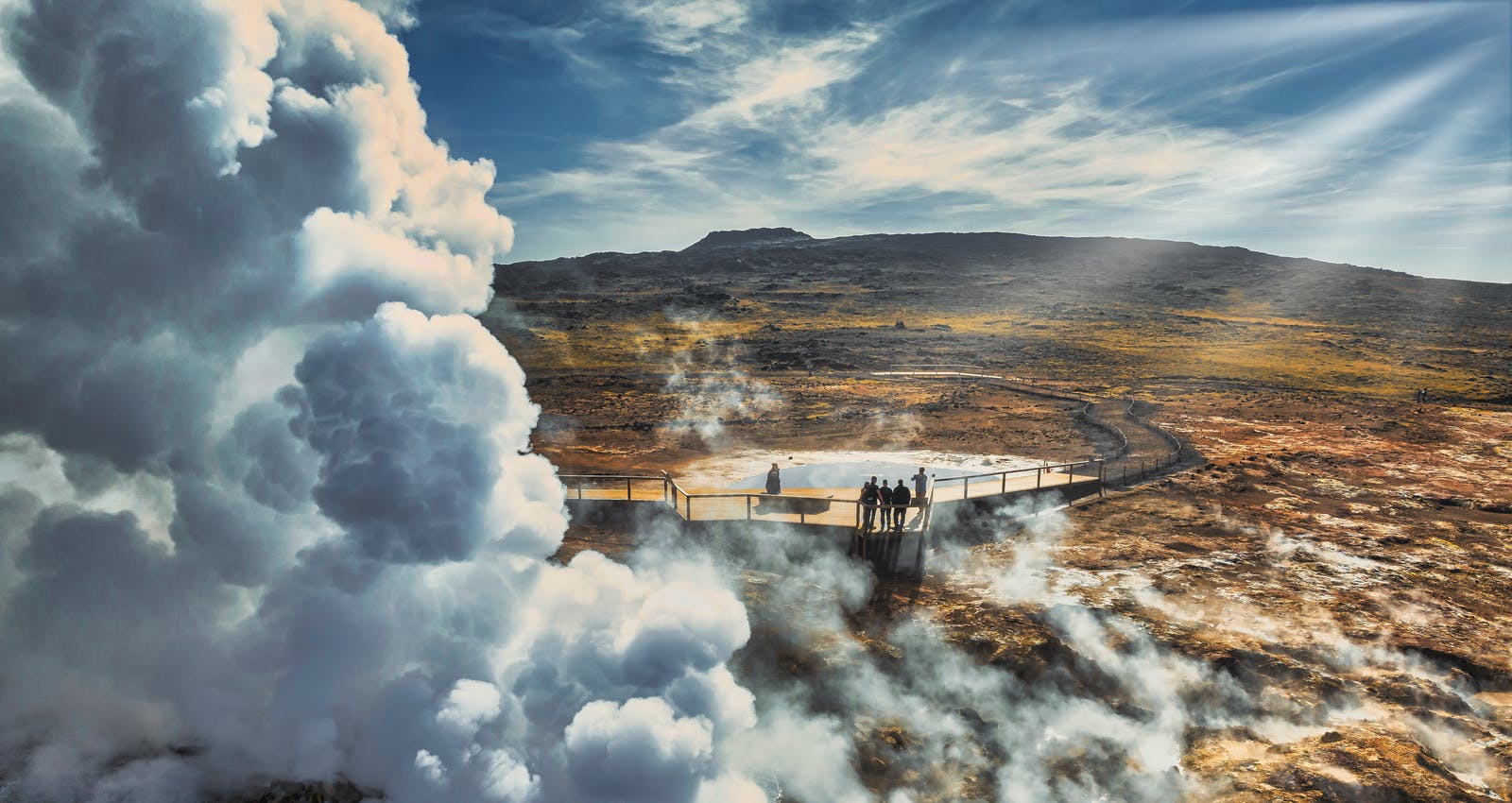 What would happen if there is an eruption on the Reykjanes peninsula?
The result of an eruption would depend on its size. There would likely be earthquakes before the eruption, and warnings would be issued by authorities. Tours to the region would be cancelled, and roads to the area would be closed if warranted. Geologists are constantly monitoring the volcanoes on the island, and procedures are in place to keep people safe in the event of an eruption. 
Is it safe to visit an eruption site?
There are several factors to consider before visiting an erupting volcano. When a volcano erupts, visibility can be low, and dangerous gas levels can shift quickly and be harmful. Make sure you check safetravel.is for the latest updates on safety conditions. The authorities can always close access to the hiking trail if gas levels reach a dangerous level or if weather conditions are poor.
Back to articles