Guide to Eldfell Volcano
Eldfell, which means fire mountain in Icelandic, is a volcanic cone that reaches 200 metres high. It was formed after the 1973 volcanic eruption on Heimaey, which came without warning and displaced more than 3,000 Icelanders. Ash from the eruption fell for weeks, destroying homes, livestock, and personal possessions. Most of Heimaey's residents left by boat, and fortunately, there were no deaths.
Where is Eldfell Located?
Is Eldfell Active?
Eldfell is considered an active volcano, but there are no indications of an imminent eruption. 
When Has Eldfell Erupted Throughout History?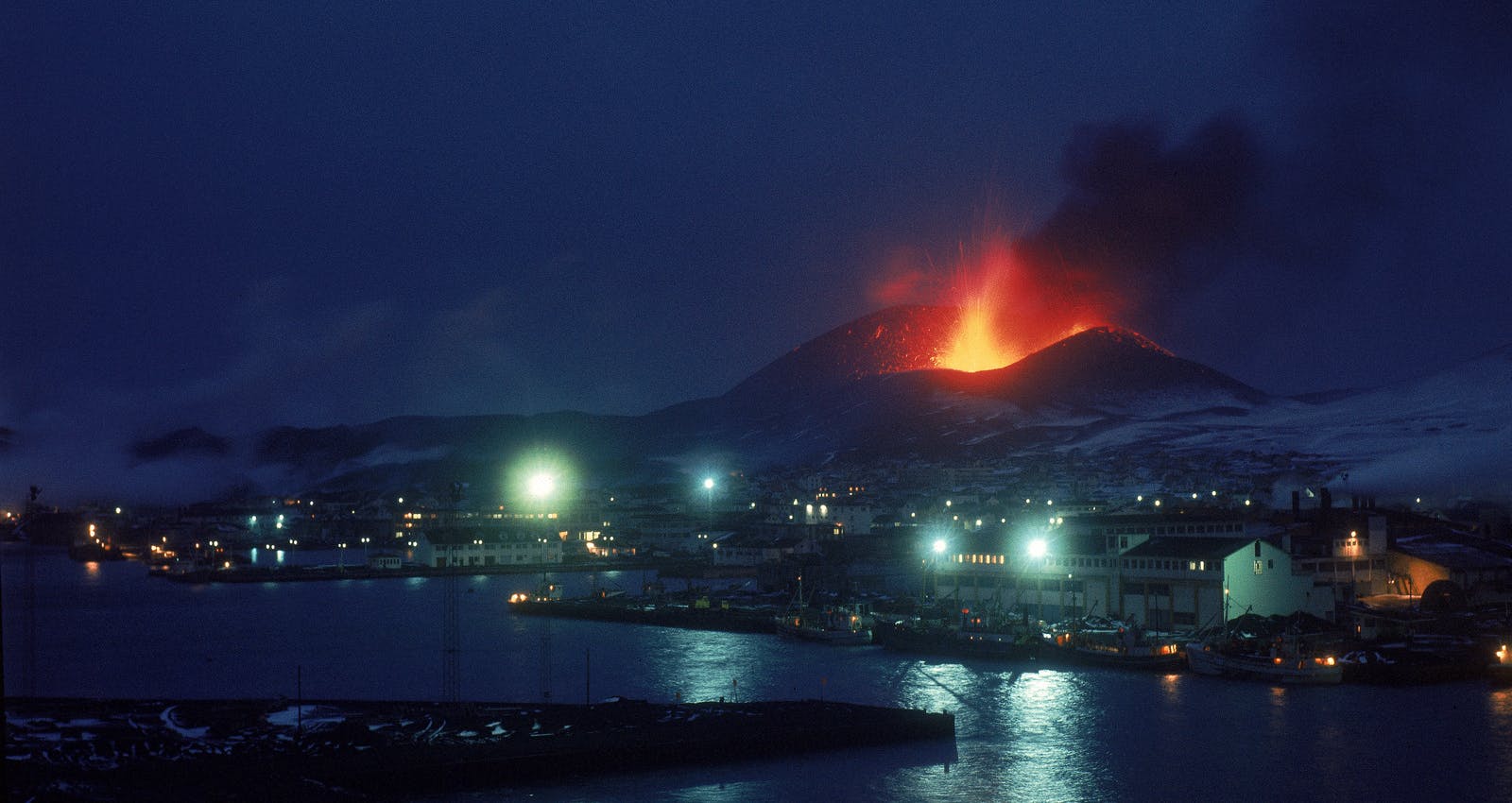 The most notable eruption associated with Eldfell is the eruption that occurred on the night of January 23, 1973. The eruption came as a surprise to the inhabitants of Heimaey, as there were no significant signs of imminent volcanic activity before the eruption. 
How Long Did the 1973 Eruption Last?
The eruption lasted about five months, during which Eldfell's cone grew substantially. The cone itself reaches a height of approximately 200 metres. The lava that flowed from the eruption covered a significant part of the town's eastern part, even forming a new coastline. The eruption displaced thousands of Icelanders, who sought refuge in other parts of the island. 
How to Get to Eldfell?
Travellers can take a 30-minute ferry ride from Landeyjaharbor in the southern town of Hvolsvöllur to Heimaey to get a close look at Eldfell, which is possible to hike. 
How Long Does it Take to Hike Eldfell?
Walking up Eldfell is a lovely way to spend a few hours in the Westman Islands. This is a rare opportunity to hike on a volcano that erupted less than 50 years ago. The earth is still warm enough in places to bake bread. 
The easy hike on the 220-metre-high volcanic cone has a well-marked path from the trailhead to the top. You can walk to the trailhead from town, and on clear days, you have an outstanding view of the town.
What Attractions Are Near Eldfell?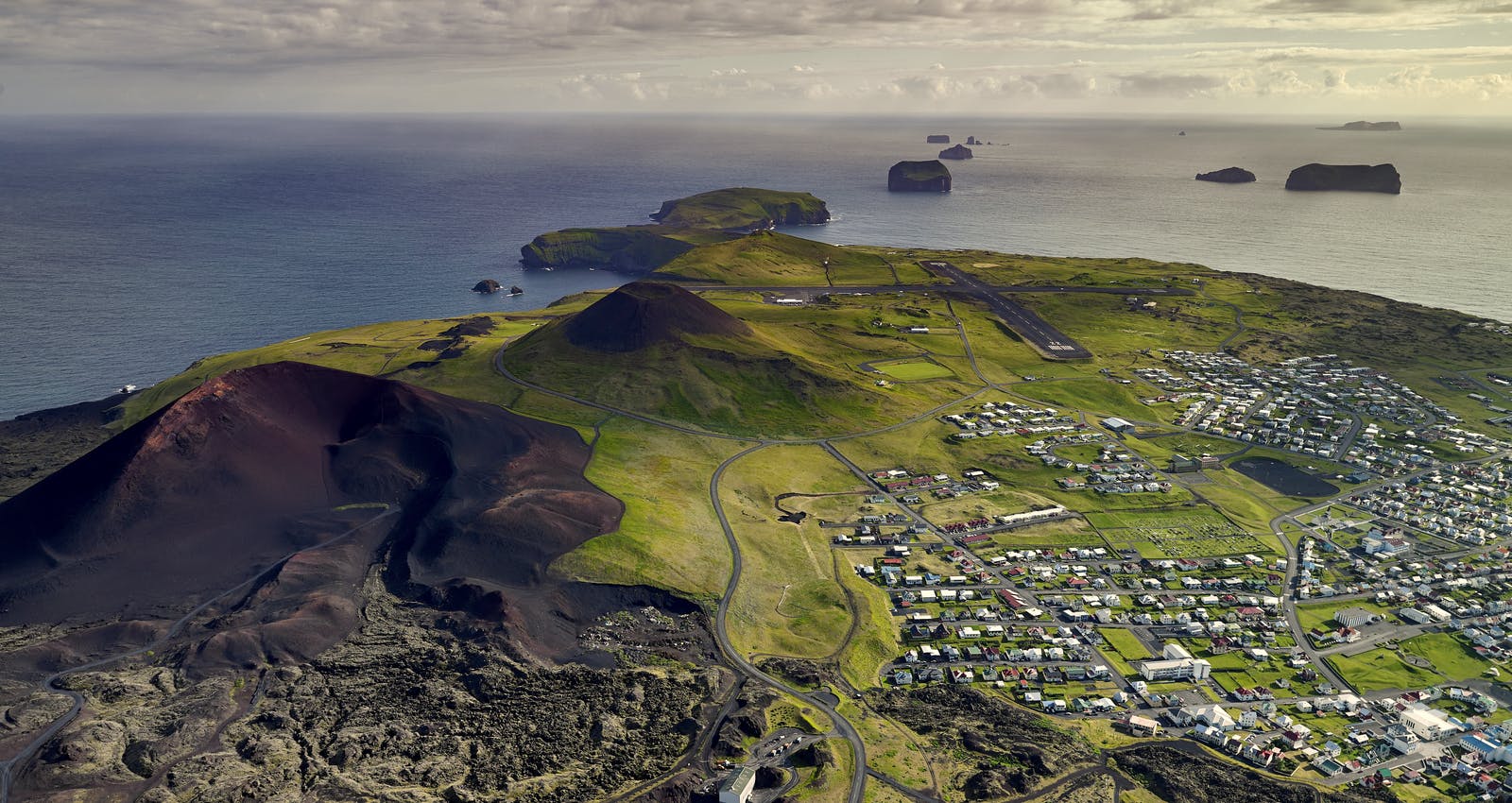 Heimaey
The Westman Islands (Vestmannaeyjar) are chock-full of rocky ridges and bird-watching opportunities. Heimaey, the only inhabited island, is where all the sights, restaurants, and museums are located. With fewer than 5,000 residents, it's an isolated community surrounded by beauty. 
The other islands remain uninhabited but can be seen from the sea during a boat tour. In the summer months, Heimaey is a popular spot for puffin-watching, hiking, camping, and whale watching.
Eldheimar
Eldheimar is a fascinating interactive museum about Heimaey's 1973 volcanic eruption. It includes photos, surviving structures, and an overview of the volcanic geology of the region. Videos illustrate the force of the volcanic eruption and destruction left in its wake, and maps light up on the walls, pointing out volcanoes around the island.
Sea Life Trust
The Sea Life Trust Beluga Whale Sanctuary and Puffin rescue is dedicated to marine life and ecosystems around the Vestmannaeyjar archipelago. Guests can learn about the diverse marine species found in the area and the history of local fishing. The sanctuary is home to two beluga whales, Little Grey and Little White.
Where Can You Learn About Volcanoes in Iceland?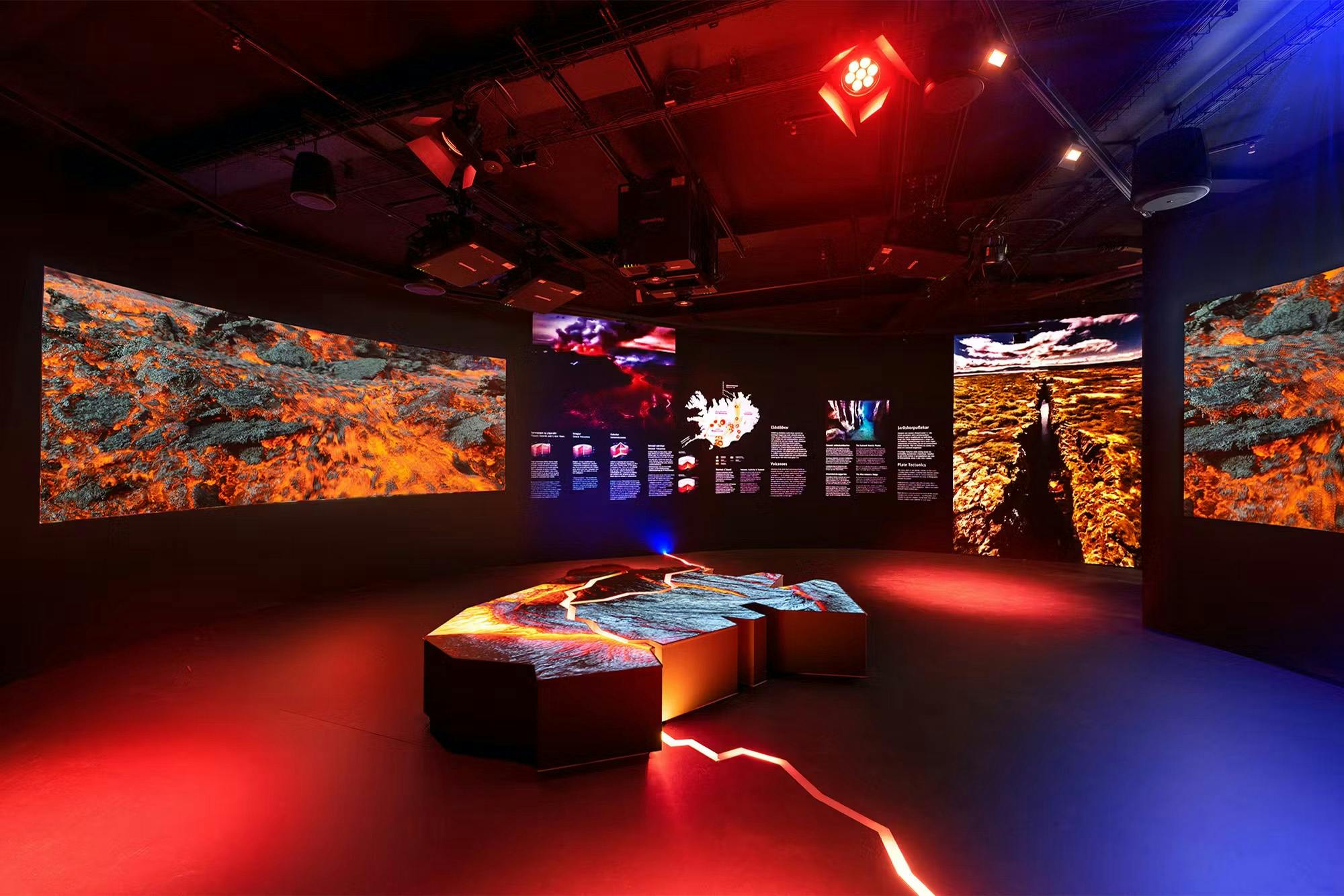 Visitors to Heimaey can explore the Eldfell volcano and learn about the eruption's impact through local museums and exhibits.
In Reykjavík, Perlan's Forces of Nature exhibition allows guests to feel the power of volcanoes, earthquakes, and geothermal energy that powers the island. Guests will learn that volcanoes form when heat and pressure build beneath the earth's surface. The earth's weak points tend to be along fault lines where tectonic plates converge or diverge, as in Iceland's case.
Perlan's exhibition shows that volcanic activity in Iceland is so diverse that researchers typically speak of "volcanic systems" rather than individual volcanoes. The island has 30 active volcanic systems, each with many types of volcanoes.
FAQ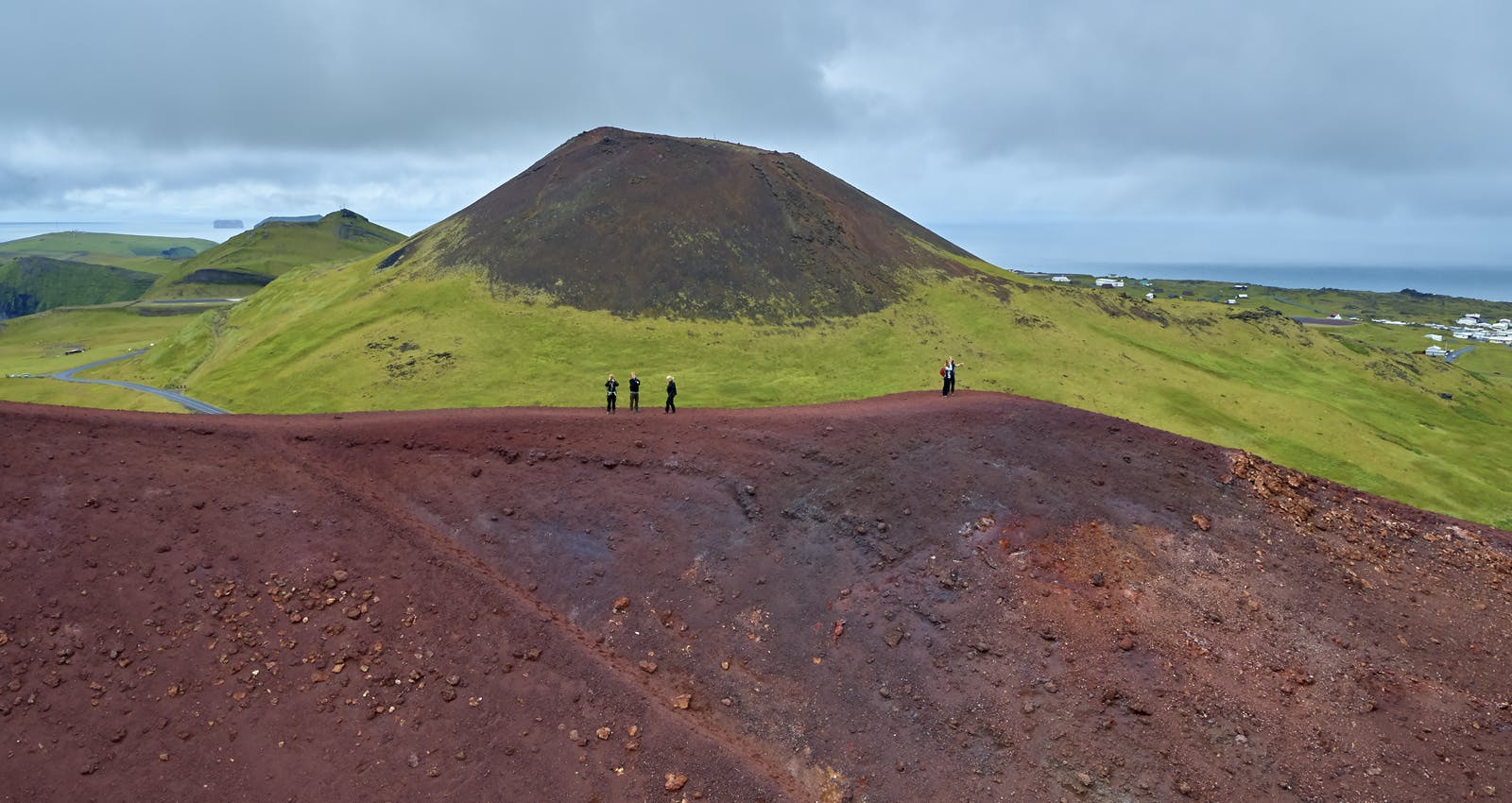 What would happen if Eldfell erupted?
Volcano systems are monitored closely in Iceland by the Icelandic Meteorological Office. Scientists follow earthquakes and any indication of an imminent eruption. If an eruption is likely, warnings and alerts are issued, roads would potentially be closed to the area, air space cleared, and tours cancelled. There is no need to feel uneasy about visiting a volcano in Iceland, as eruptions don't surprise the island. 
Is Eldfell safe to visit?
Eldfell is safe to visit, and there are different ways to see the volcanic cone. Travellers can take boat trips around the area, and it is also possible to hike on Eldfell. 
Safety information
Before heading out on a hike, make sure to check the weather and road conditions. Iceland's weather can be unpredictable, and you must be prepared for outdoor activities. Make sure you are dressed for the weather, have food and water for the hike, sturdy hiking boots and a charged mobile phone. 
Back to articles