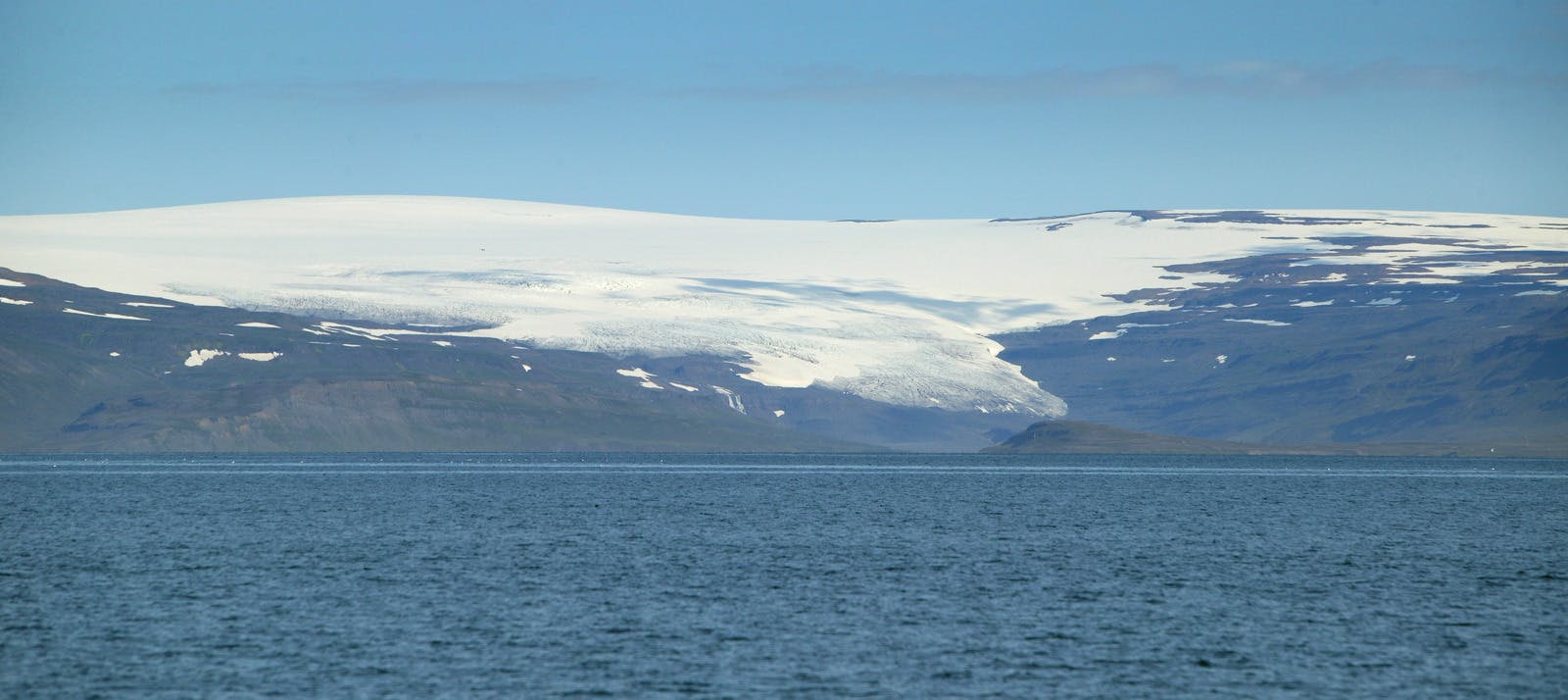 Drangajökull Glacier
Drangajökull is a glacier in Iceland's remote and sparsely populated Westfjords region. It is the fifth largest glacier in Iceland and is situated in the northern part of the Westfjords, near the town of Þingeyri. Drangajökull and its surrounding area are characterized by its rugged and relatively untouched natural beauty.
Where is Drangajökull Located?
Drangajökull is situated in the Westfjords region of Iceland, which is known for its dramatic fjords, rugged coastline, and isolation. It is one of the most remote and least-visited parts of the country.
How large is Drangajökull?
Drangajökull is the smallest one of the five large glaciers in Iceland, covering an area of approximately 140 square kilometres (54 square miles). Its highest point is Jökulbunga 925 m above sea level. Despite its relatively small size, it plays a significant role in the local environment, contributing to the region's unique landscapes.
The Ecosystem Around Drangajökull
Steep mountains, deep fjords, and coastal cliffs characterize the terrain surrounding Drangajökull. The glacier itself feeds several rivers and streams that flow through the Westfjords, contributing to the region's freshwater resources.
Adventures and Exploration on Drangajökull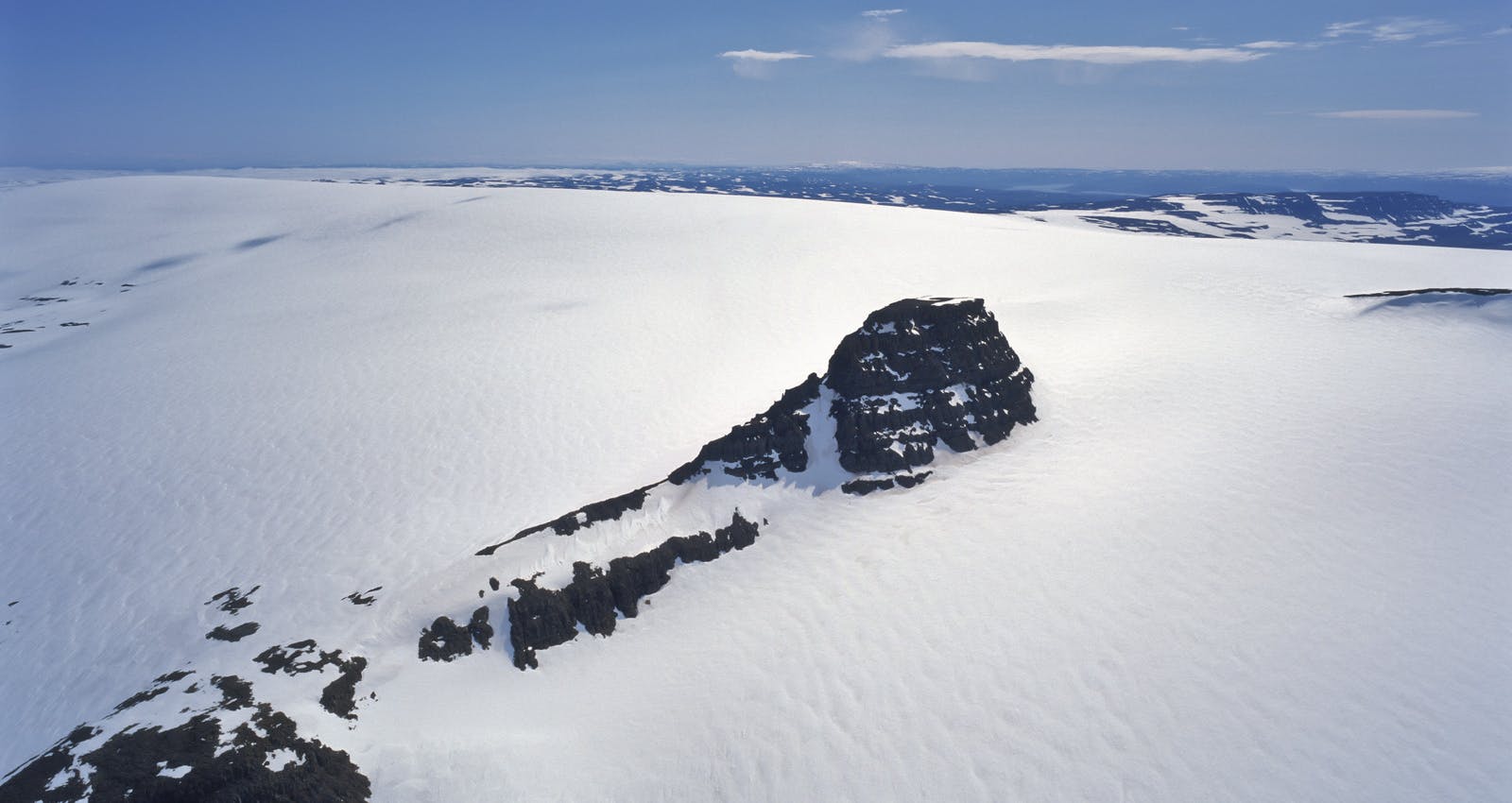 Outdoor Activities: The area around Drangajökull offers opportunities for outdoor enthusiasts to engage in activities such as hiking, birdwatching, and photography. The Westfjords are known for their diverse birdlife, including puffins and other seabirds, making it a popular destination for birdwatchers.
Due to its remote location, access to Drangajökull can be challenging. Visitors who wish to explore the area need to be well-prepared, have appropriate equipment, and be familiar with the local conditions. There are limited roads and infrastructure in the Westfjords, making it less accessible compared to more popular tourist destinations in Iceland.
Climate Change and Drangajökull
Like other glaciers in Iceland, Drangajökull has been affected by climate change and is experiencing glacier retreat. This retreat has implications for local hydrology and the landscapes of the Westfjords. It's essential for visitors to be mindful of the fragile ecosystems and take steps to minimize their environmental impact when exploring the area.
Where to Learn About Glaciers and Ice Caves in Reykjavík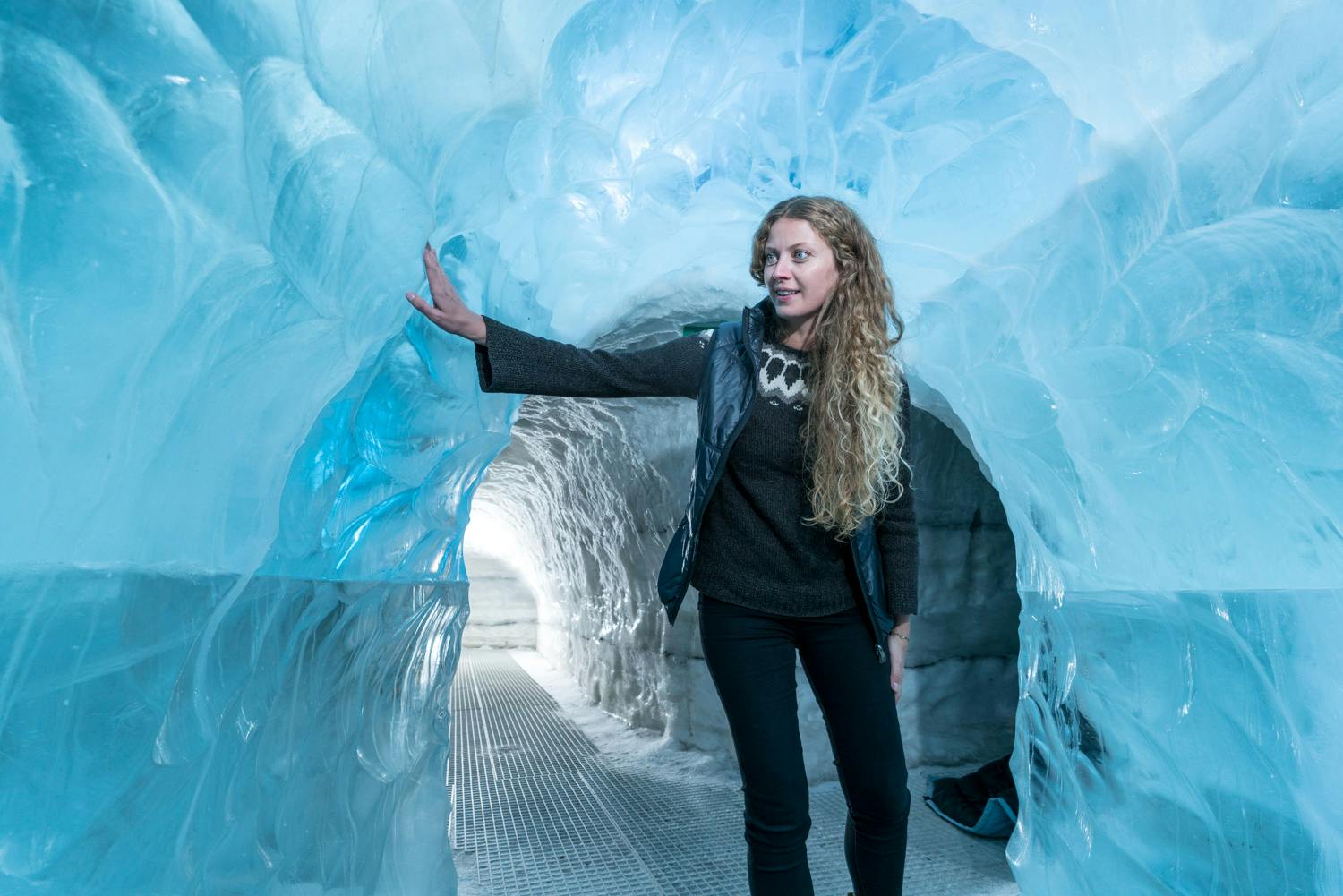 Perlan's Wonders of Iceland exhibition features an ice cave that is 100 metres long, made from more than 350 tonnes of snow from Icelandic mountains. Ice caves are a natural phenomenon that takes shape in the deep winter months within glaciers.
Meltwater streams carve these fantastic caves, and at Perlan, guests can see a real ice cave in a safe and secure environment. A visit to an ice cave is a magical experience that no one who comes to Iceland should miss, and Perlan offers year-round travellers a chance to get a sense of this unique natural phenomenon.
In addition to their natural beauty, Iceland's glaciers are significant for the environment as they are an essential source of fresh water for the island and play a vital role in regulating the island's climate.
At Perlan, guests can explore Iceland's' natural wonders through a series of exhibits and immersive presentations, including ice caves and glaciers, as well as northern lights and volcanoes.
What Attractions are Near Drangajökull?
Dynjandi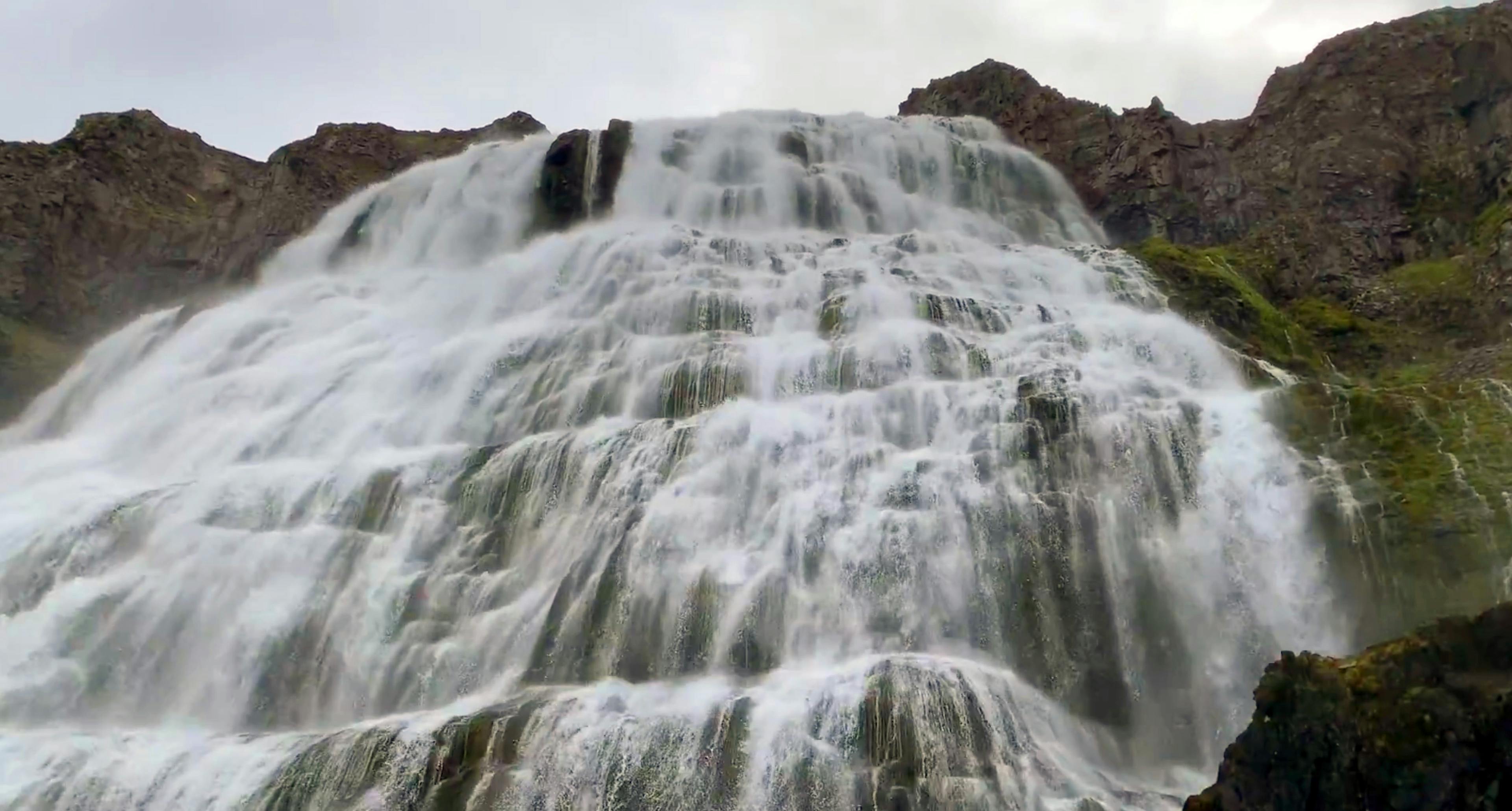 Dynjandi is one of the most beautiful waterfalls in the Westfjords of Iceland. It's a series of waterfalls that cascade down a mountainside, creating a stunning and photogenic natural wonder. The waterfall is located in the northern part of the Westfjords and is a popular stop for travellers in the region.
Þingeyri
This small fishing village is one of the main settlements in the region and serves as a gateway to Drangajökull. It's a charming place to explore, with colourful houses, a historic church, and access to various outdoor activities, including hiking and birdwatching.
Back to articles