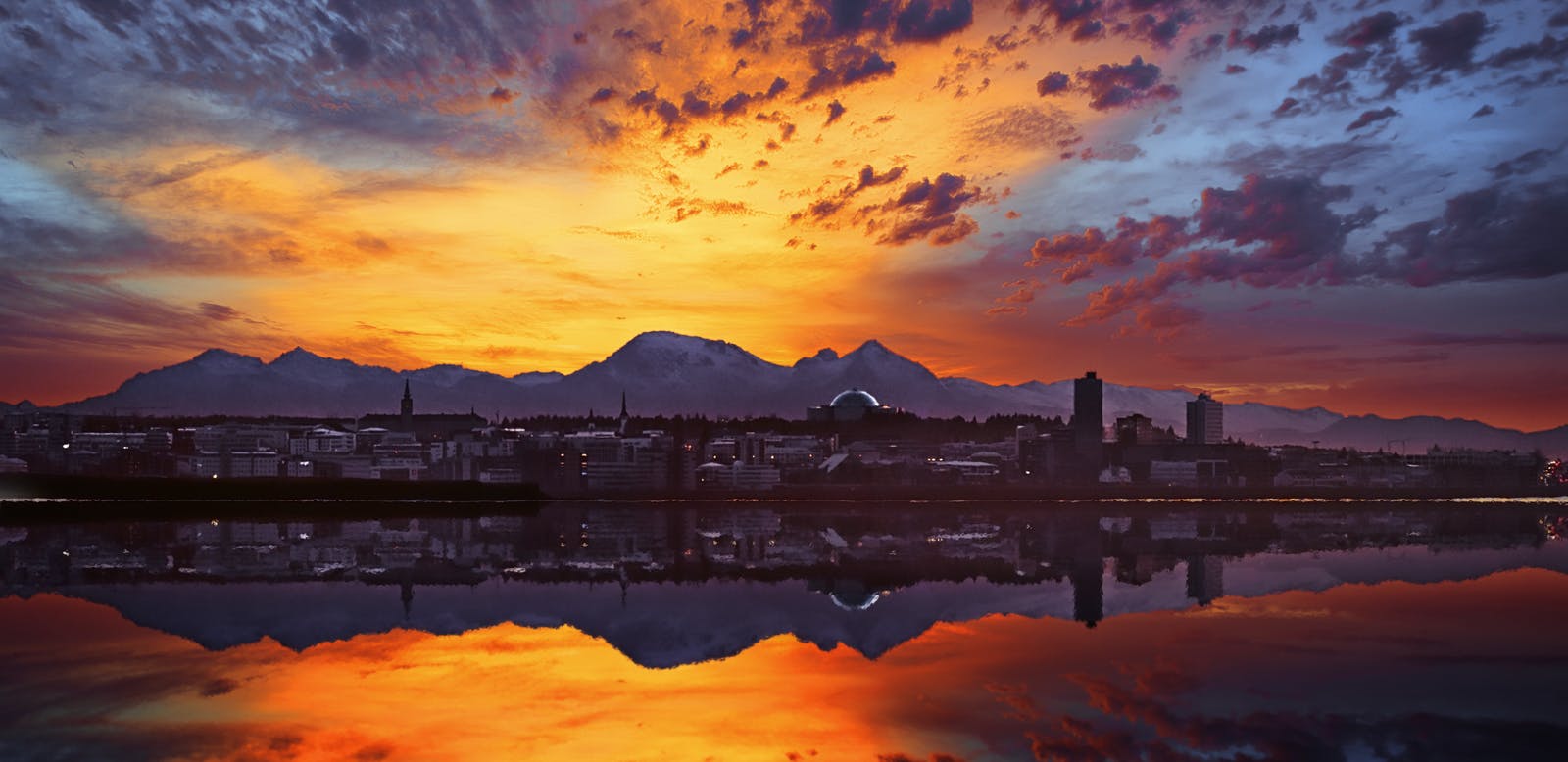 Does the Sun Set in Iceland?
The midnight sun is a frequent term used in the summer months of Iceland. During the summer solstice in the middle of June, it appears that the sun does not set. The summer promises long days that allow travellers to explore, no matter the time of day. As nature never closes, visiting natural attractions any time of day is possible. It's no wonder that the summer is such a popular time to visit Iceland!
What causes the midnight sun?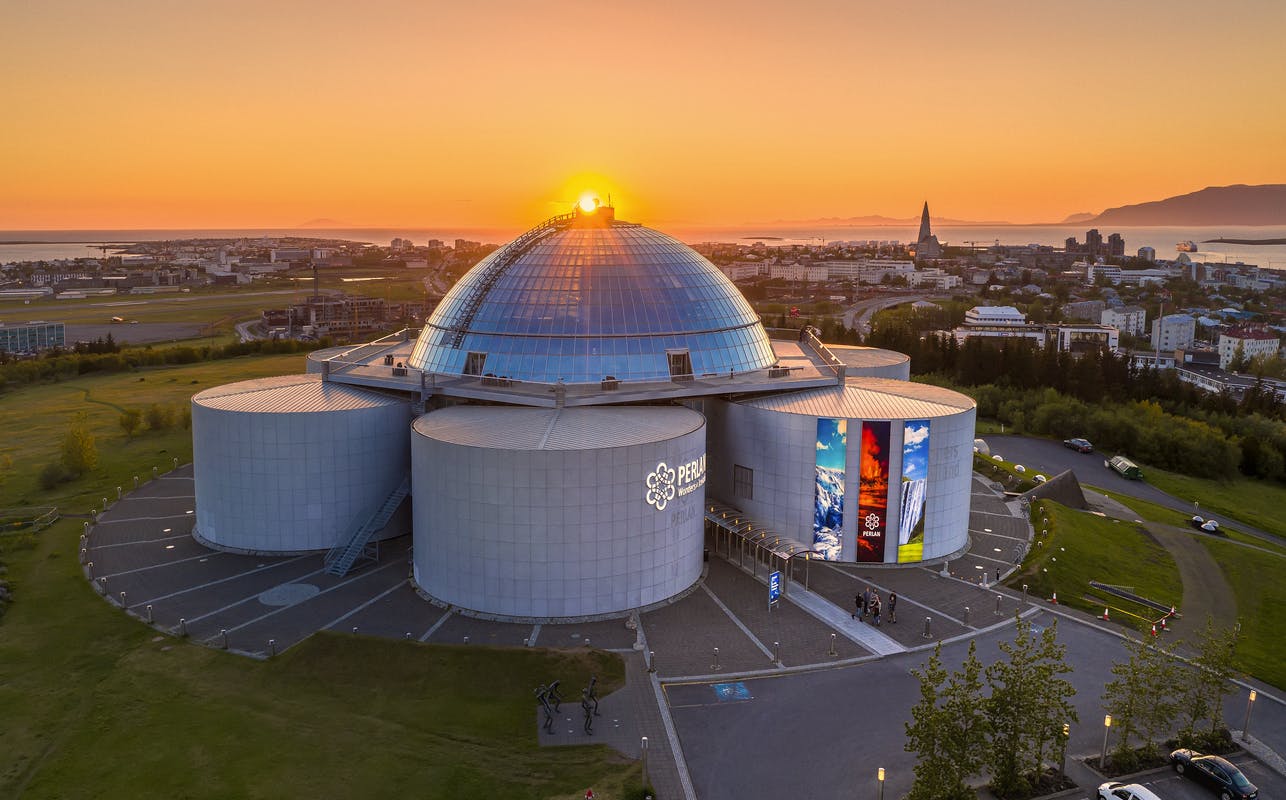 The tilt of the Earth's axis towards the sun during the summer months causes the midnight sun. This same action is what causes seasons to happen. In Iceland, it's common to hear of two seasons-summer and winter as autumn and spring are very brief. 
This means summer occurs in the Northern Hemisphere in June, July, and August and summer in the South Hemisphere is in December, January, and February. Given its location, the summer months in Iceland have very long days with a lot of daylight. 
When is the midnight sun in Iceland?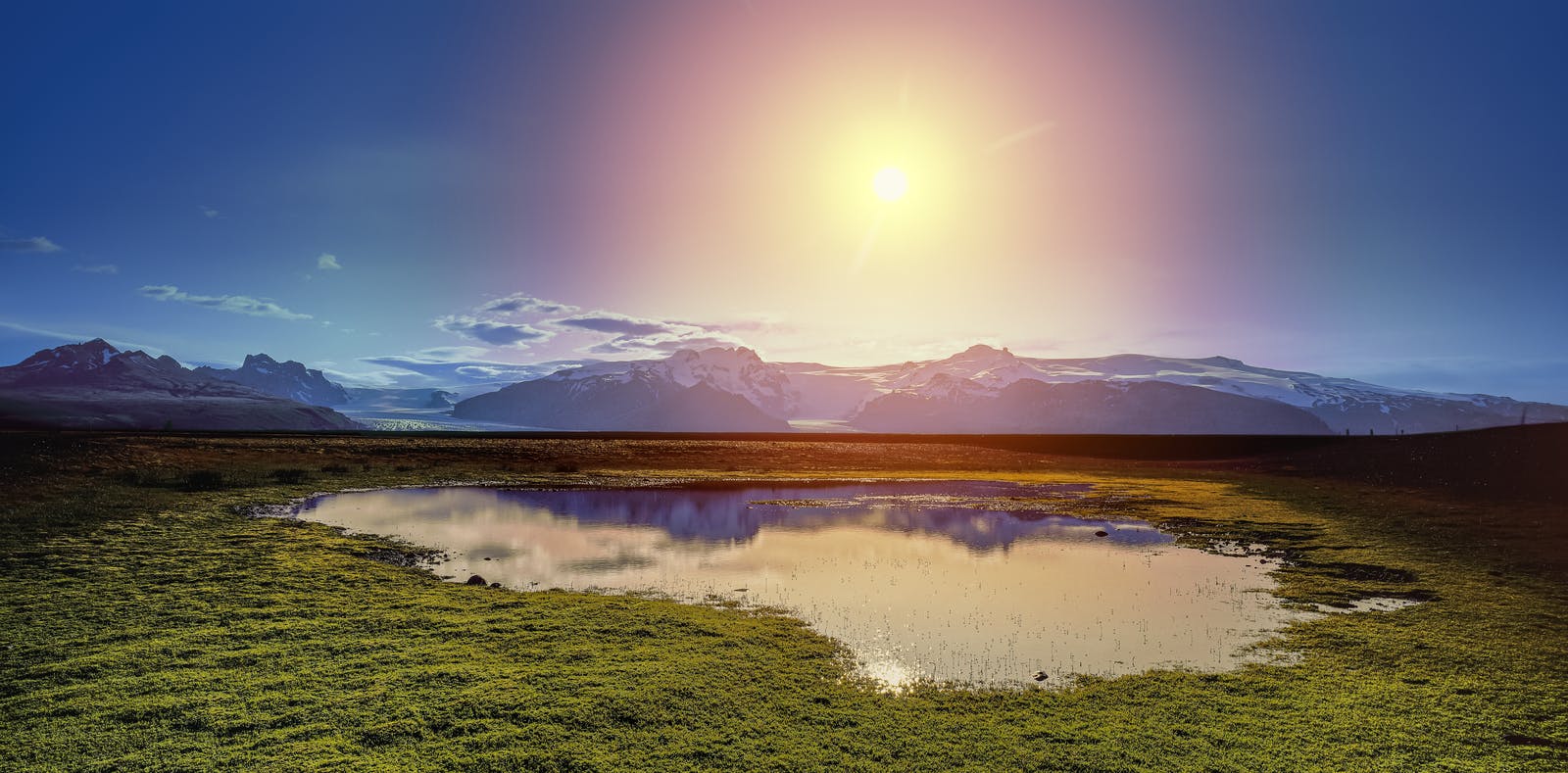 The days are incredibly long during the summer months in Iceland. Although the midnight sun peaks in mid-June, the sun shines long into the night from May to August. As a result, in Iceland, the sun never fully sets between May and August, as twilight gives the appearance of constant daylight. 
Is the midnight sun unique to Iceland?
Iceland is not the only country to experience this incredible natural phenomenon. All countries located north of the Arctic Circle also experience the midnight sun during their summer months, including the United States' Alaska, Norway, Finland, Greenland, Russia, and Sweden. 
Iceland's daylight in winter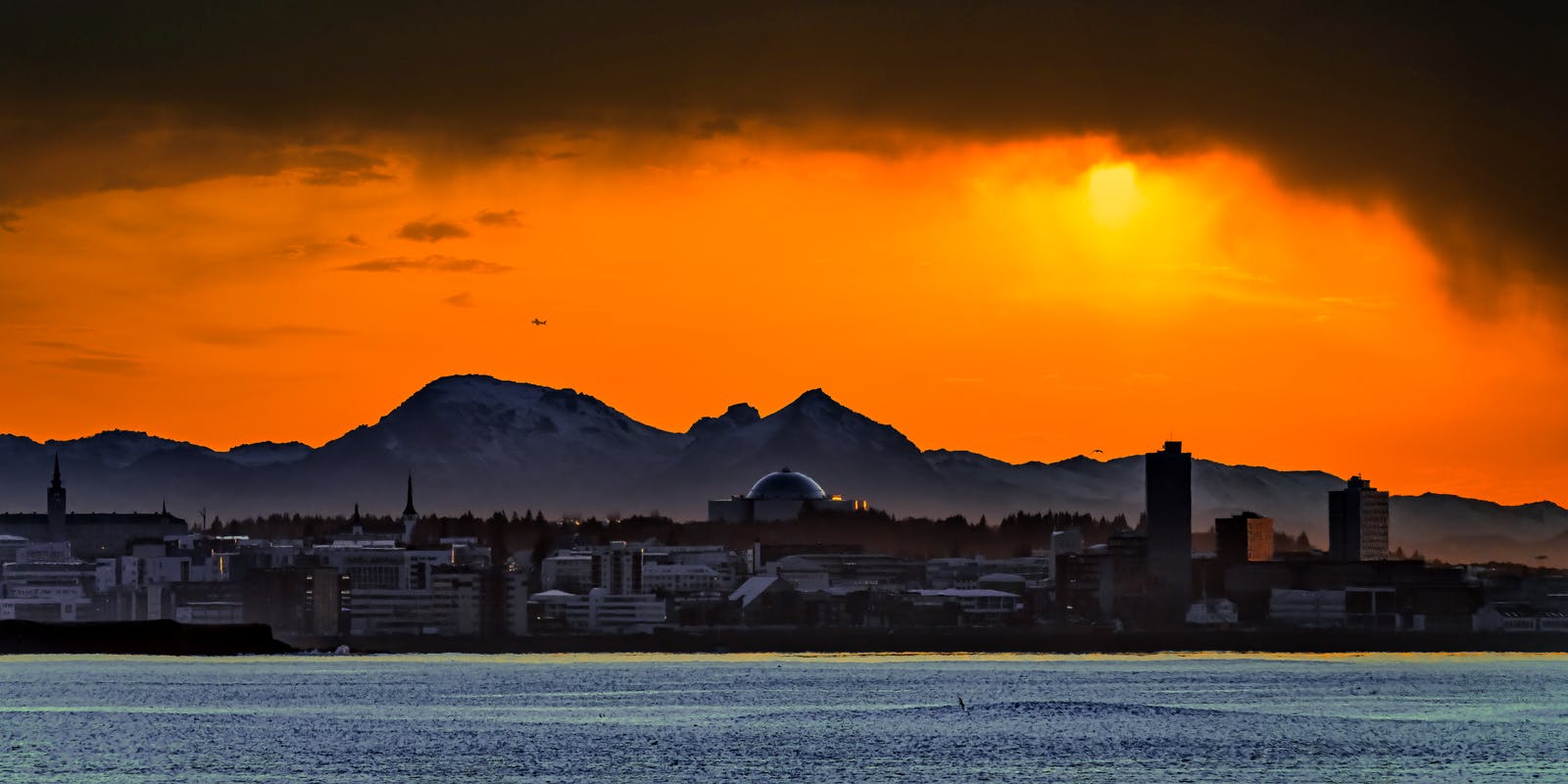 During Iceland's winter, the days are much shorter, with only a few hours of daylight around the winter solstice in December. The upside is there are more opportunities to see the northern lights! Watching the Aurora Borealis dance and flicker in the night sky is a bucket list experience for many. Seeing the auroras' bursts of colour, shapes, and movement is incredible. Please note that the best months for viewing the northern lights are September through March.
Hours of sunlight in Iceland by month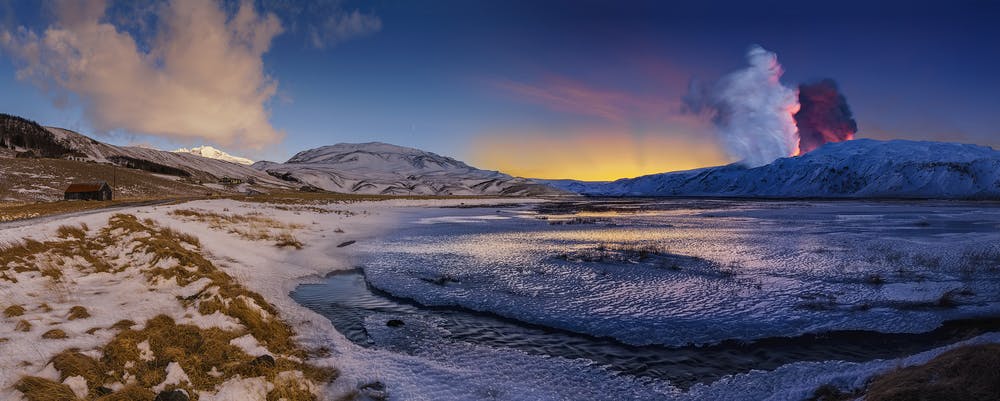 Below you can see the average daylight hours throughout the year in Iceland. Remember that weather and cloud cover impacts how much the sun shines during the year. Also, there is twilight which is considered daylight. 
| Month | Average hours of sunlight |
| --- | --- |
| January | 5 |
| February | 7 |
| March | 9 |
| April | 13 |
| May | 16 |
| June | 19 |
| July | 19 |
| August | 16 |
| September | 12 |
| October | 9 |
| November | 6 |
| December | 4 |
FAQ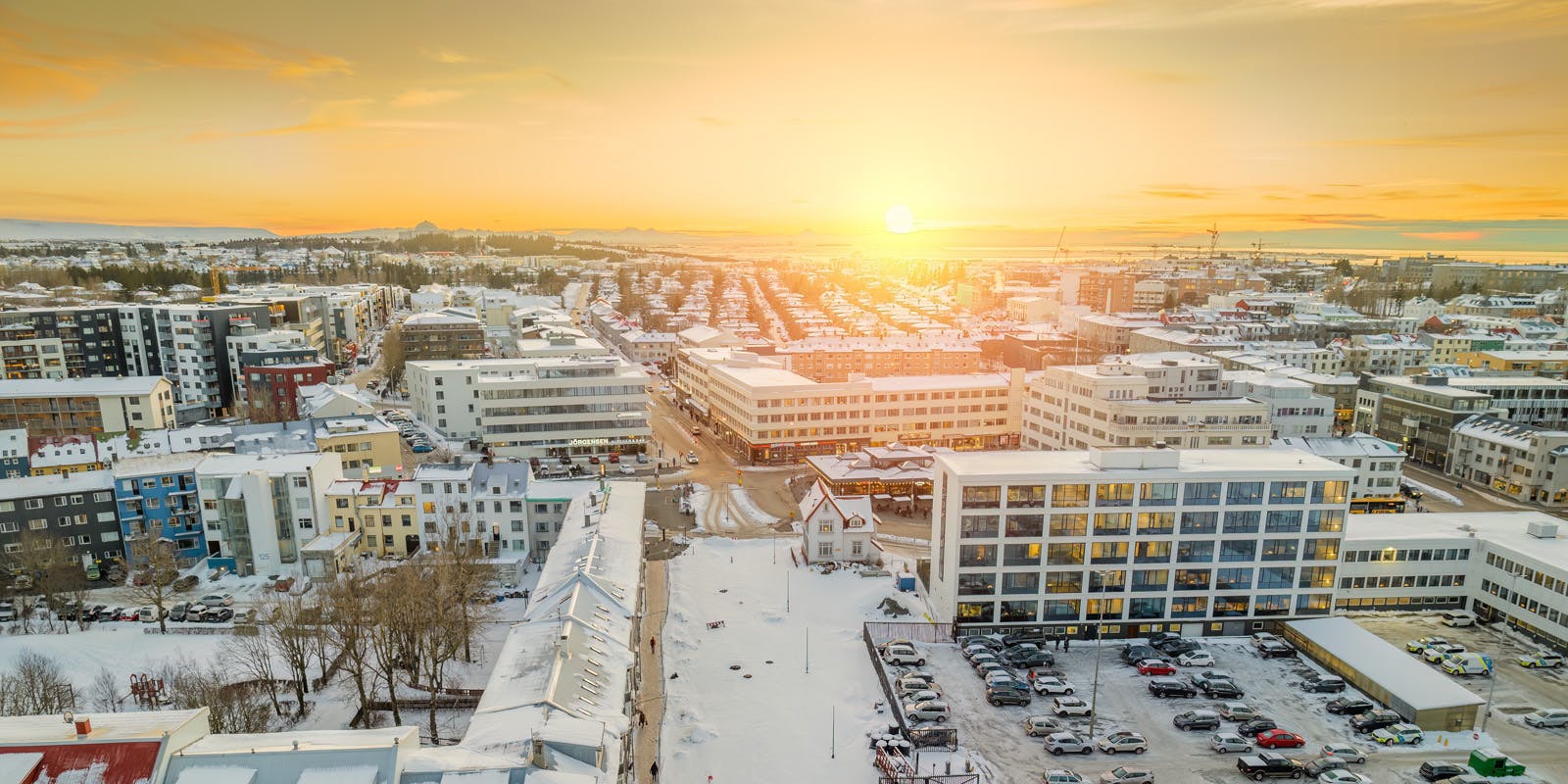 Can you see the northern lights during summer in Iceland?
Yes you can. Perlan offers Áróra, a beautiful story in Iceland's only planetarium, about northern lights, where you learn about where northern lights come from, how they form, and hear stories about them. Perlan uses a state-of-the-art 8K projection system and surround sound system.
Back to articles