The Complete Guide to the Northern Lights in Iceland
Is seeing the Northern Lights top of your Iceland wish list? Our complete guide to the Northern Lights in Iceland covers everything you need to know, including what to do when they remain stubbornly hidden behind the clouds.
What causes the Northern Lights?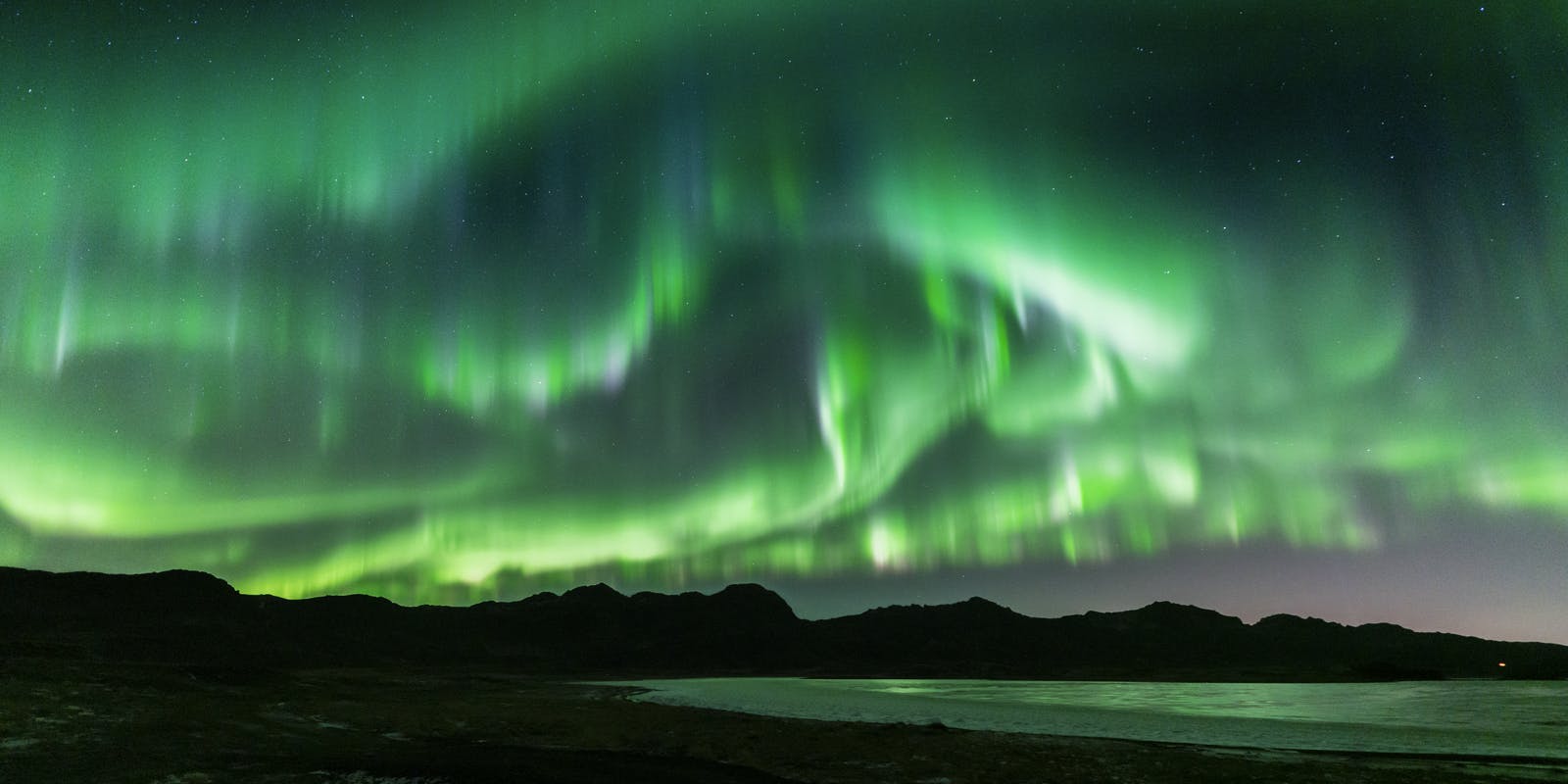 The Northern Lights occur when there are solar explosions and particles are thrown out from the sun. These break up as they reach our atmosphere but as they reform, they emit light. The stronger the solar storm, the brighter the light. This is why we get particularly excited when there is stronger solar activity, as it becomes possible to see them in a wider range of places, such as slightly further south or in areas where there's light pollution. If you're observant, you'll know that the Northern Lights aren't always green. The colour reflects what gas is present. Oxygen, the most commonly occurring molecule, gives us a green light, while red indicates the presence of nitrogen. Very rarely, the Northern Lights might have a blue hue, but that's very difficult to see against an inky black sky.
What's the best time to see the Northern Lights in Iceland?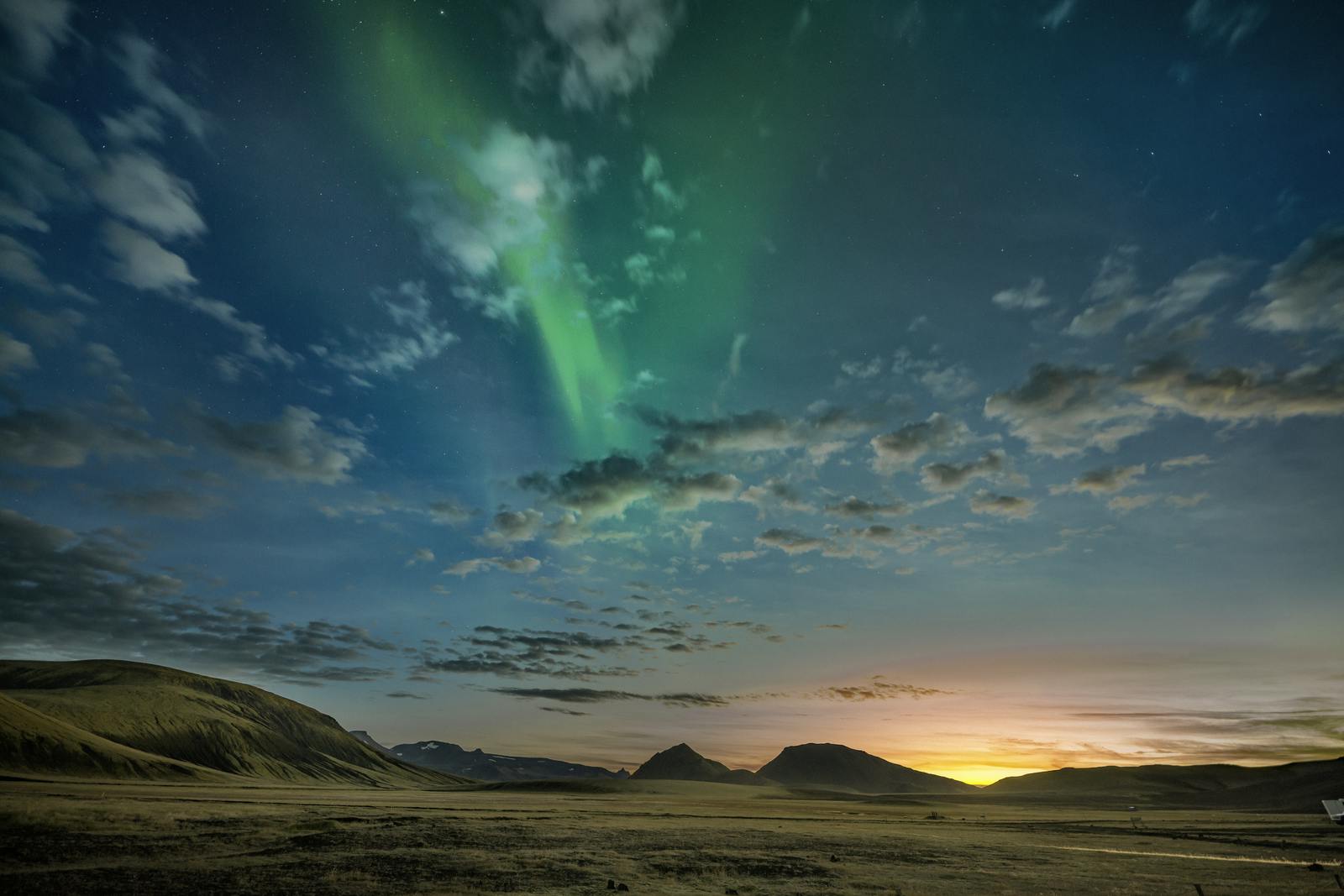 The key to answering this question is light or more accurately, the absence of light. For the Northern Lights, whether in Iceland or other Arctic locations such as Alaska, Canada or northern Scandinavia, that means winter. However, we use the term in its loosest sense as the evenings are dark enough from late August to April to be able to see the Northern Lights. Many people make the mistake of thinking that December and January are the best months to see the Northern Lights but actually that's statistically not the case. In fact, you'd be better off trying to time your visit to coincide with the spring or autumn equinoxes as that's when the Aurora Borealis shows up the most. Regardless, you'll need a clear sky to see anything.
What to wear and bring on a Northern Lights hunt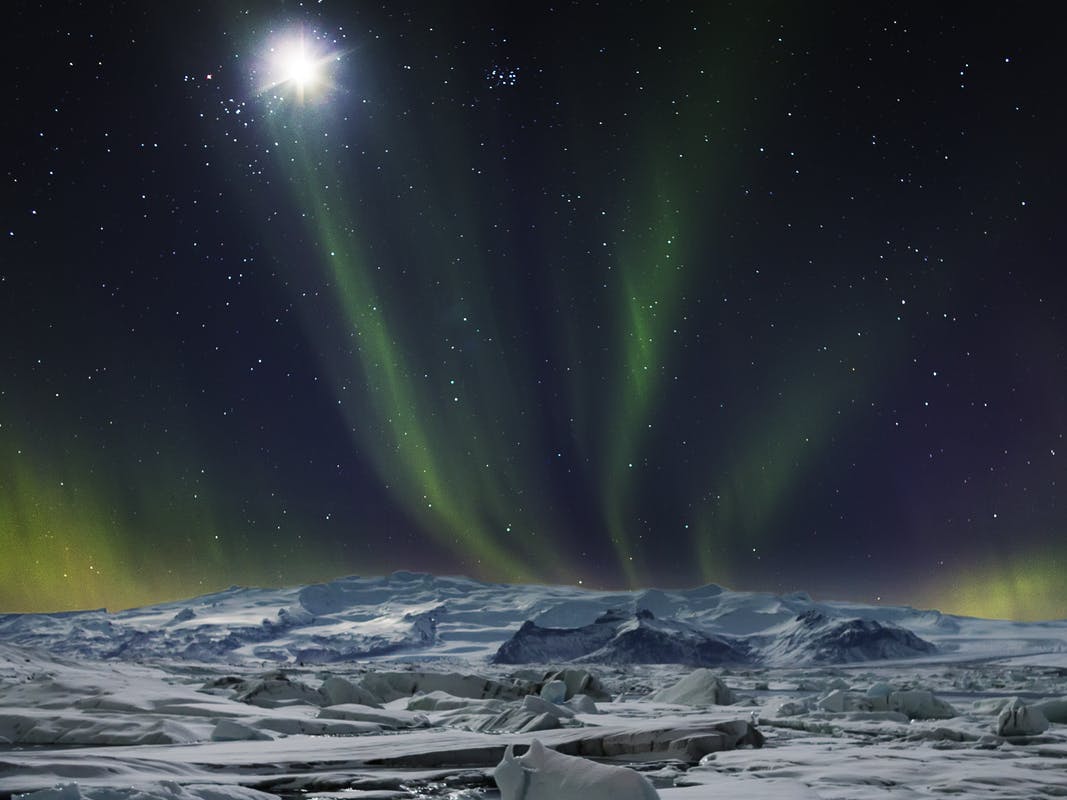 Warm clothes are the most important part of preparing for a Northern Lights hunt. Potentially you could be hanging around in the cold for hours and you won't be able to concentrate on the sky if you're more focused on frozen extremities. Layer up, with quality base layers and a warm, windproof outer layer. Don't forget gloves, hat and scarf or snood. What you put on your feet is vitally important as you'll be standing on cold surfaces. A couple of pairs of woollen socks inside some sturdy boots with thick, insulated soles would be ideal. Consider packing hand warmers or a flask of hot cocoa for when you need a pick me up during the evening. You'll also be glad you took a decent camera plus tripod and spare batteries as the moment you clapped eyes on the beautiful Aurora Borealis needs to be recorded for posterity. Pack a head torch so you can see the settings in the dark hands-free.
How to find the Northern Lights in Iceland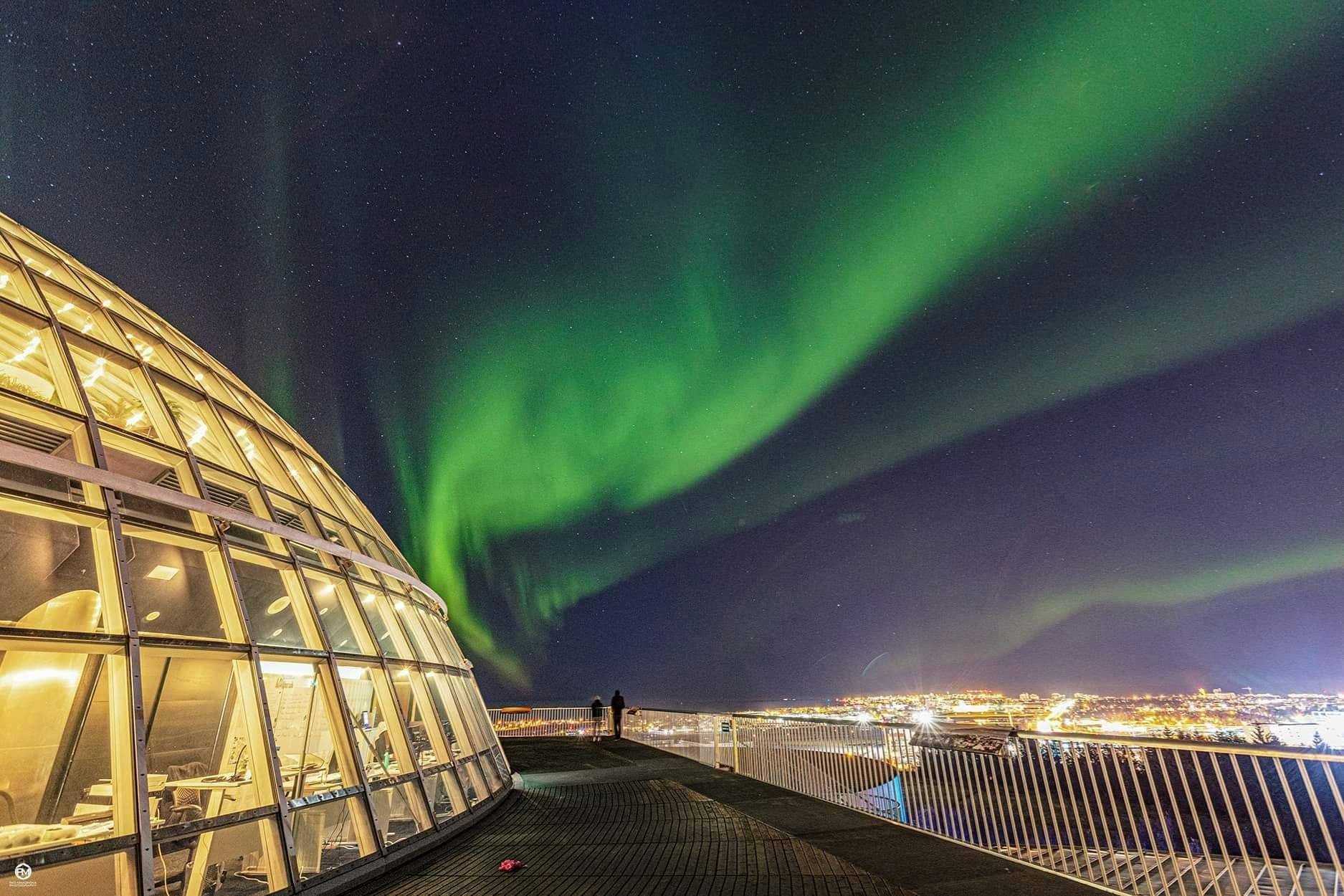 To maximise the chance of seeing the Northern Lights, many visitors to Iceland opt for an organised tour. That's because local operators are often more familiar with the area and know the best dark locations to take you to. However it is also possible to go on a DIY Northern Lights hunt. Use the Icelandic Met Office's website to check current weather forecast for cloud cover and then avoid those areas. Radar maps on the same website are also helpful as they will enable you to monitor the progress of incoming storms and estimate when they are likely to have passed. If you're unfamiliar with Iceland, it's a good idea to scout out some locations that might be suitable while it's still daylight, and return to them later in the evening. Make sure that you figure out where you might leave your car legally and safely too. But in truth, finding the Northern Lights anywhere, not least in Iceland, is a tricky process so expect it to be a hit and miss affair. 
How to photograph the Northern Lights in Iceland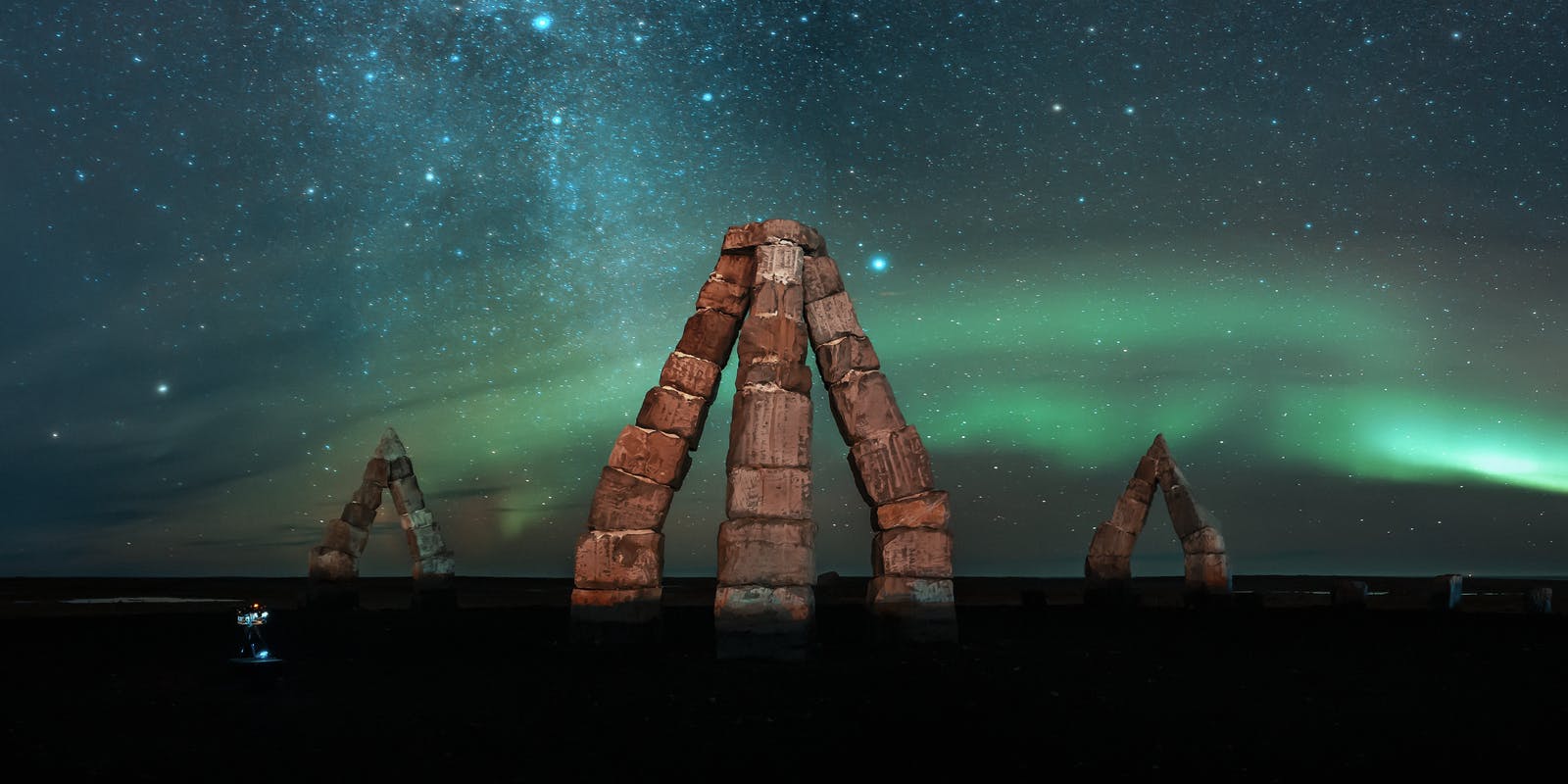 If you have access to a DSLR camera then this is the best option when it comes to photographing the Northern Lights. The ability to manually focus your shot and play around with different length exposures is a real advantage when it comes to getting great shots. You're going to need to keep the camera very still, particularly in Iceland where it's prone to being windy. Realistically that means hand-held photos will appear fuzzy. To avoid this, you're going to need a heavy duty tripod that's not going to move in the wind and a remote shutter release so that you can be hands-free instead. Don't forget to pack at least one spare battery as cold weather drains them fast; store them somewhere warm while you're out, such as in an inside pocket. It is possible, by the way, to get a reasonable picture using a smartphone but if so, you'll get the best results using a specialist app.
Where are the top places to see the Northern Lights in Iceland?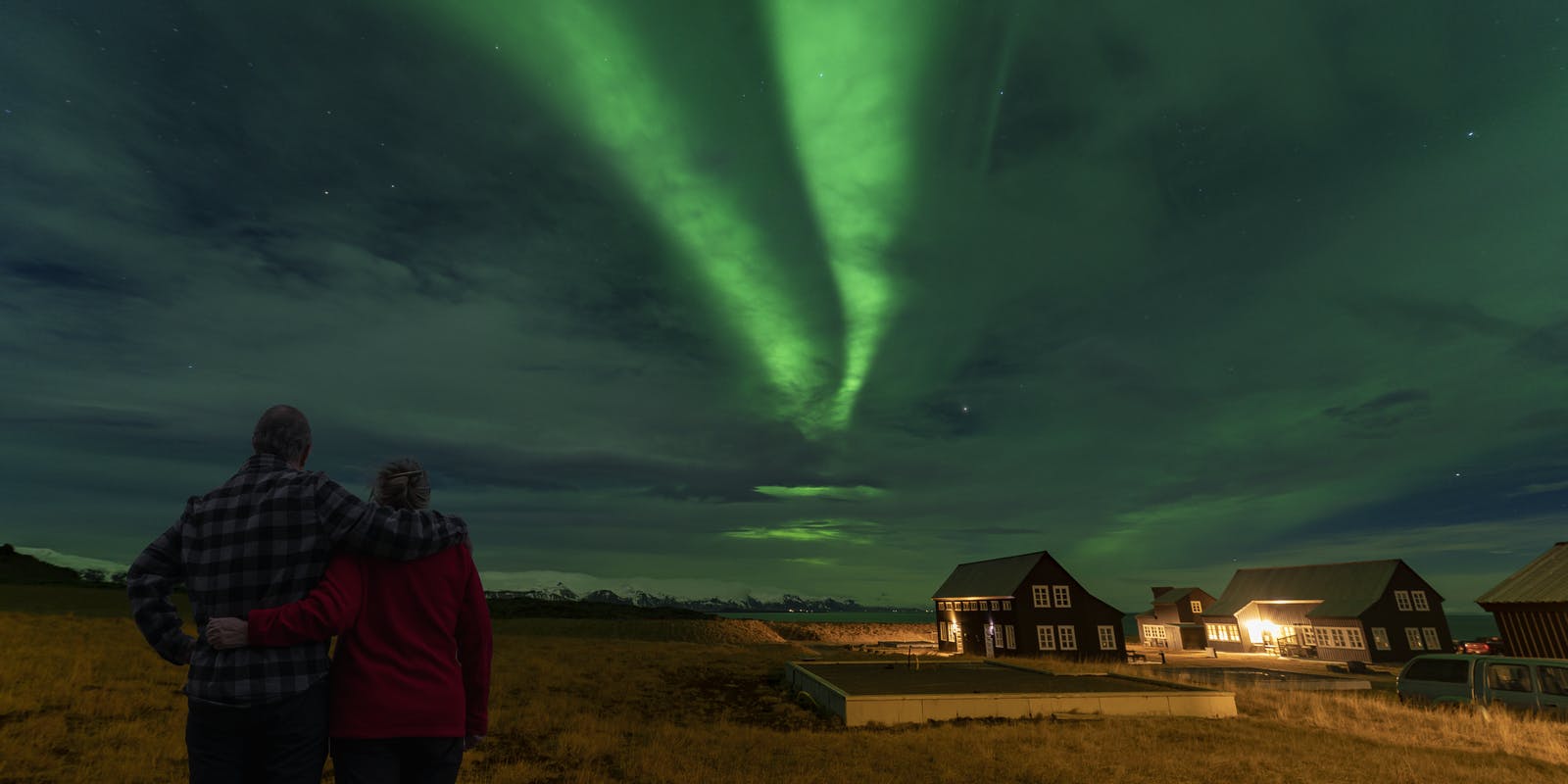 Anywhere that has a dark sky and an unobscured view of it will suffice if luck is on your side; north-facing locations are ideal. But especially if you're a keen photographer, the opportunity to have something of interest in the foreground of your pictures will be very tempting indeed. For this reason, many people rave about Jökulsárlón Glacier Lagoon as a great place to see the Northern Lights in Iceland. The aurora's contrast with the icebergs certainly makes for a strong composition, especially those on the beach that are less likely to move. Another popular spot is Kirkjufell, where the mountain/waterfall combo again makes the photograph more dramatic. Foreground features such as this make it easier to focus the shot, which can be complicated to master if you're just starting out on your Northern Lights photography journey. Another worthy contender is Thingvellir National Park. Like Kirkjufell, it's close enough to Reykjavik to visit for the evening if that's your base. This wonderful gorge boasts a number of suitable places where you might wait for the Aurora Borealis to make an appearance.
Can you see the Northern Lights in Reykjavik?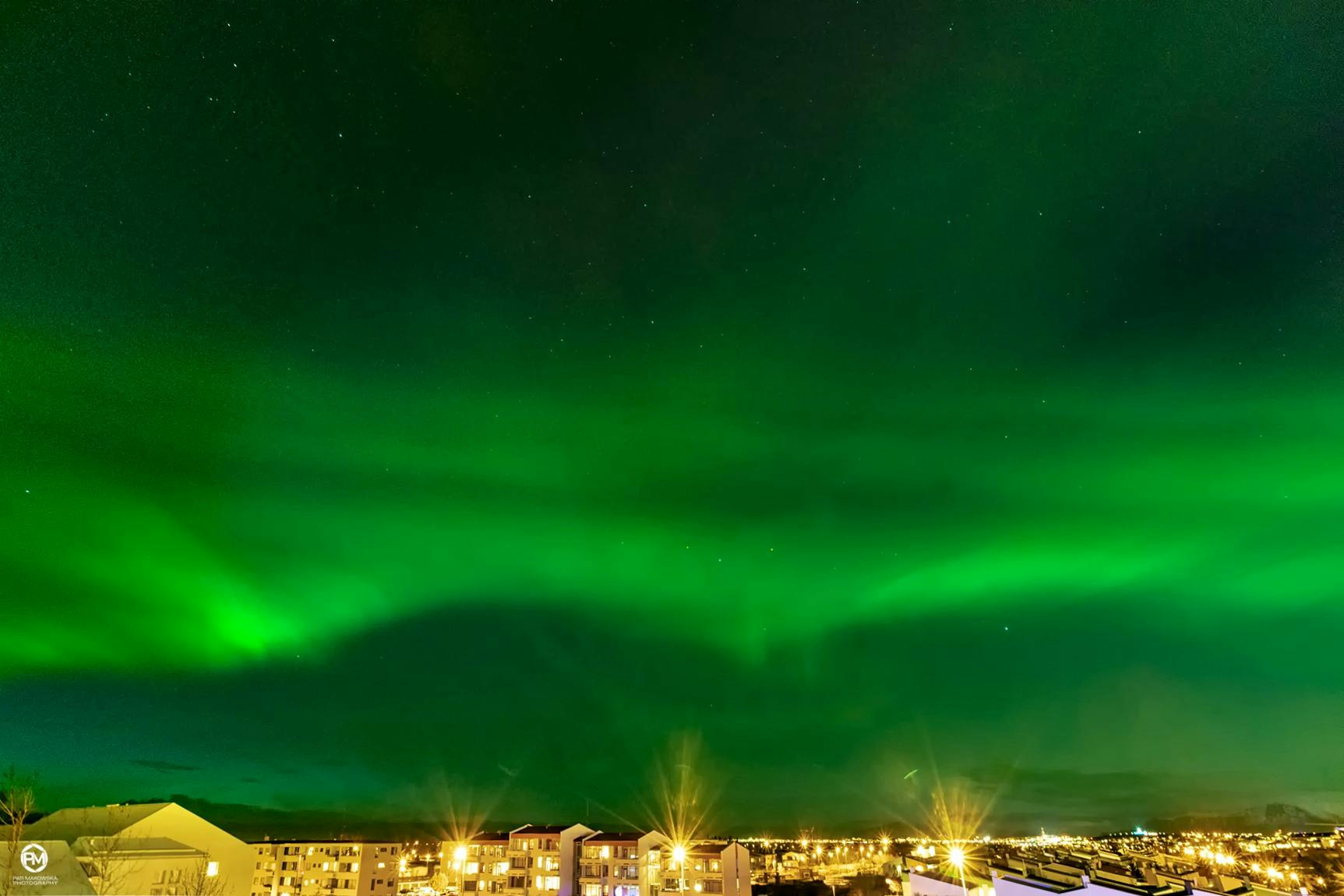 Meander through the internet's social media platforms and it won't take you long to find out that the answer to this question is yes. Though the Icelandic capital suffers, like all cities do, from light pollution, when solar activity is high it's absolutely possible to see the Northern Lights even from your hotel room window. Many others have snapped photogenic views where the Aurora Borealis dances above the Old Harbour or perhaps Reykjavik's iconic Sun Voyager statue. Nevertheless, you might want to find a slightly darker spot. Even if you don't have your own transport, it's not hard to jump on a bus and head out to Grótta Lighthouse. There, beside the Atlantic Ocean, you'll be far enough away from street lights and illuminated signs to get a great view of the dark sky.
How to guarantee you'll see the Northern Lights in Iceland
No matter how thoroughly you prepare, there's only one way to guarantee you'll see the Northern Lights in Iceland and that's to visit Perlan. Nature is fickle and catching sight of the Aurora Borealis requires a lot of luck. But if you've not been fortunate enough to glimpse these magical green ribbons in the night sky, you should head indoors. Perlan's Áróra show is the next best thing to seeing them for real – some might even dare say it's better as you won't get cold waiting for them to show up. As you immerse yourself in the legends and folklore that are associated with this enigmatic sight, allow yourself to be transported to some of Iceland's most extraordinary landscapes where the Northern Lights have been captured on film. That should keep you going until your next trip to Iceland, when you can try again to see them in the great outdoors.
Back to articles