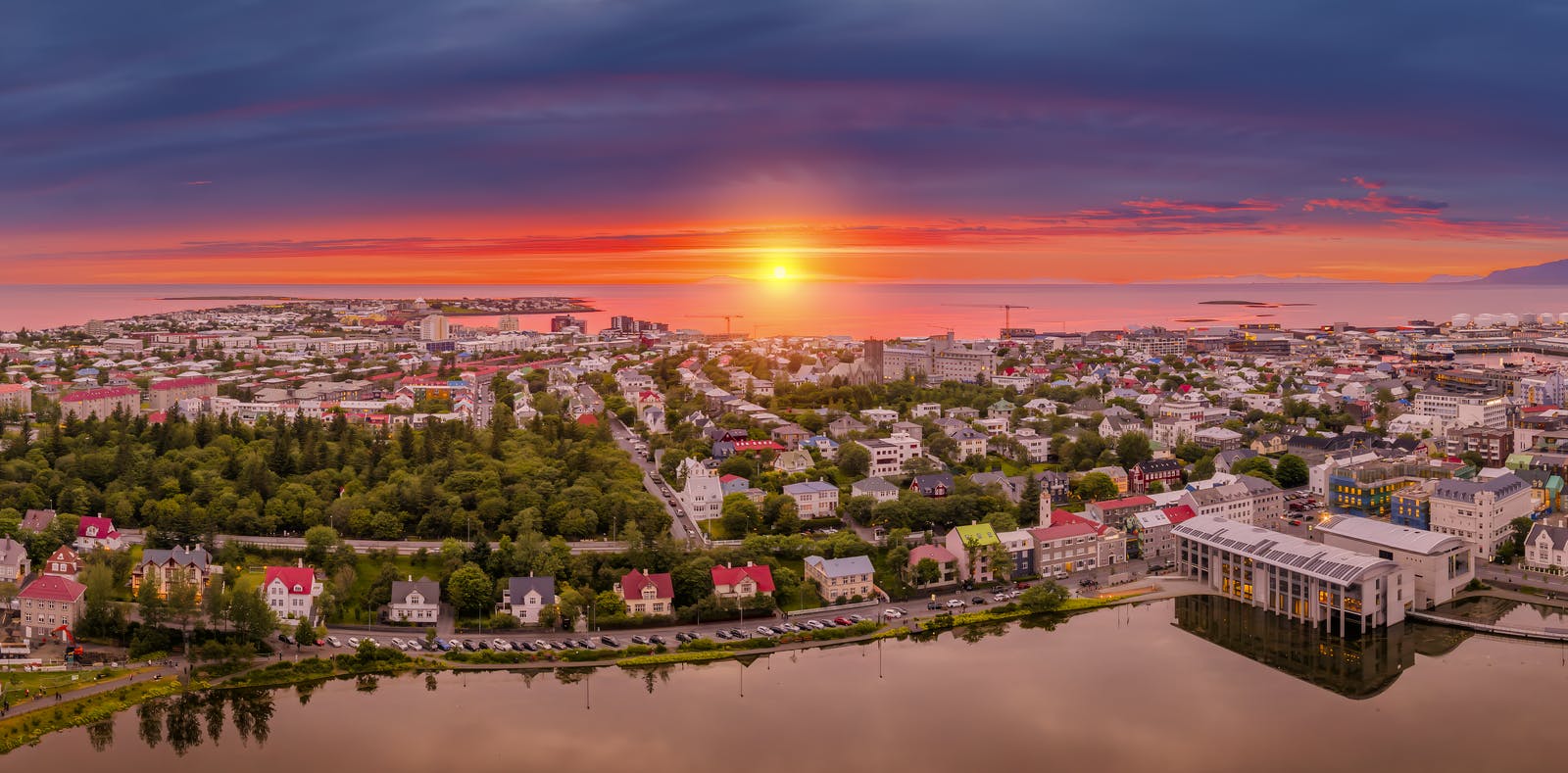 The Best Time to Visit Reykjavík
For many travellers, Reykjavik is their first stop in Iceland. The country's bijou capital is a real charmer, packed full of cute cafés, quirky attractions and unique attractions. There's plenty to do here if you have no plans to venture beyond its confines.
Yet its location means you can easily tick off the Golden Circle, the Snaefellsnes peninsula and even the closer parts of the south coast without having to switch hotel rooms. Gaping plate boundaries, cascading waterfalls, and wild coastal scenery are all possible on days out. But what about if you don't want to stray too far?
When is the best time to visit Reykjavik?
The question of when is the best time to visit Reykjavik is actually a tricky one to answer. Depending on the season, you'll enjoy a very different experience in the Icelandic capital. It's not so much a case of when's best but more about the kind of expectations you have and what kind of activities you enjoy most.
Summer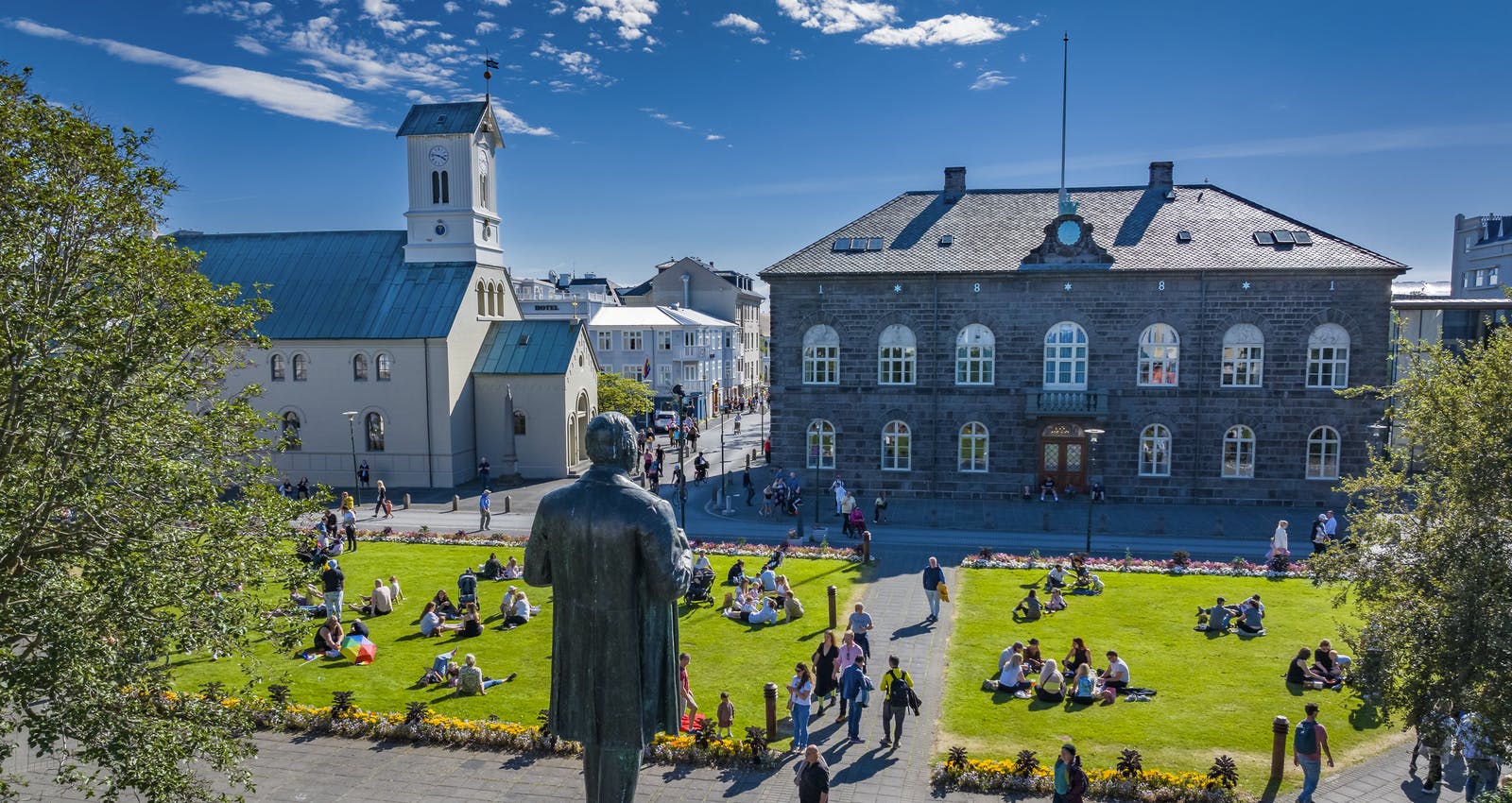 Summer in the city is fun. From June to August, you'll have the best chance of fine weather. It might even be warm enough to shed the fleeces and jackets you've packed; al fresco drinking and dining are certainly a strong possibility. It's also when you'll experience the most daylight, which really takes the pressure off cramming in all the sightseeing you plan to do.
This season is also when visitors descend on Reykjavik for festivals and celebrations. In August, cultural events spill out of museums, galleries and concert venues into streets and squares for Reykjavik Culture Night. It's also the month to ally with the LGBTQ+ community and experience Reykjavik Pride.
There's one downside to being in Reykjavik in summer, however, and that's crowds. Plane loads of tourists arrive at nearby Keflavik Airport, and almost all of them spend at least some time in the capital. Pressure on accommodation can be high, and prices rise accordingly.
Spring and Autumn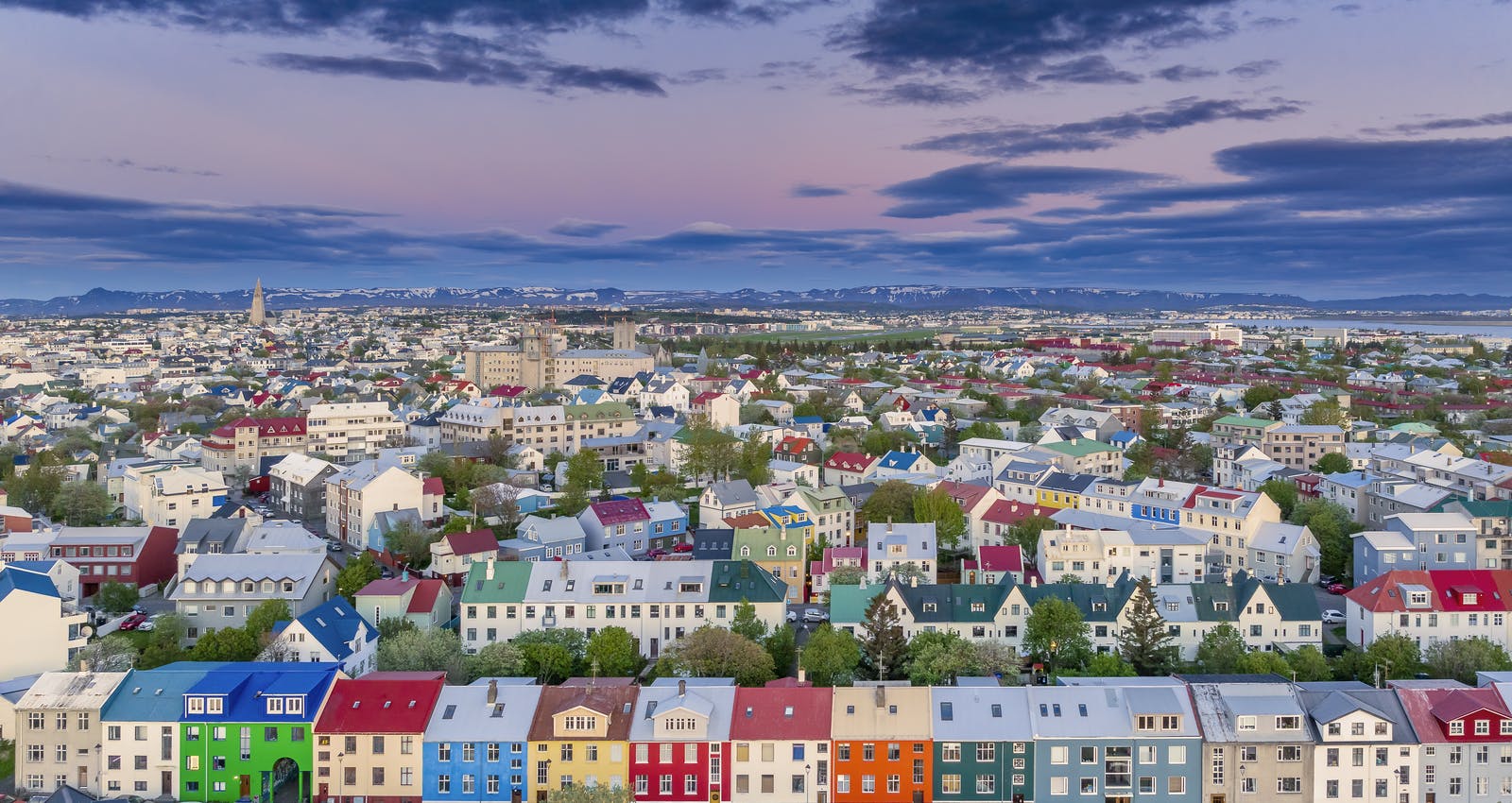 Rooms aren't in such short supply in the less crowded shoulder seasons of spring and autumn. Get lucky, and the weather will be calm and mild. If that's the case, you'll be puzzled as to why others haven't figured out that you don't need to be here in peak season to do stuff. If it does rain, hail or snow – and it might – it's easy to find an indoor attraction to fill your days.
Many of the most popular seasonal activities kick off in spring and don't wind down until autumn. You'll still have a good chance of achieving whale sightings on a boat tour, for instance, so long as the sea isn't too rough. Also, the increasing amount of daylight means that longer day trips beyond the city limits are much more enticing.
Winter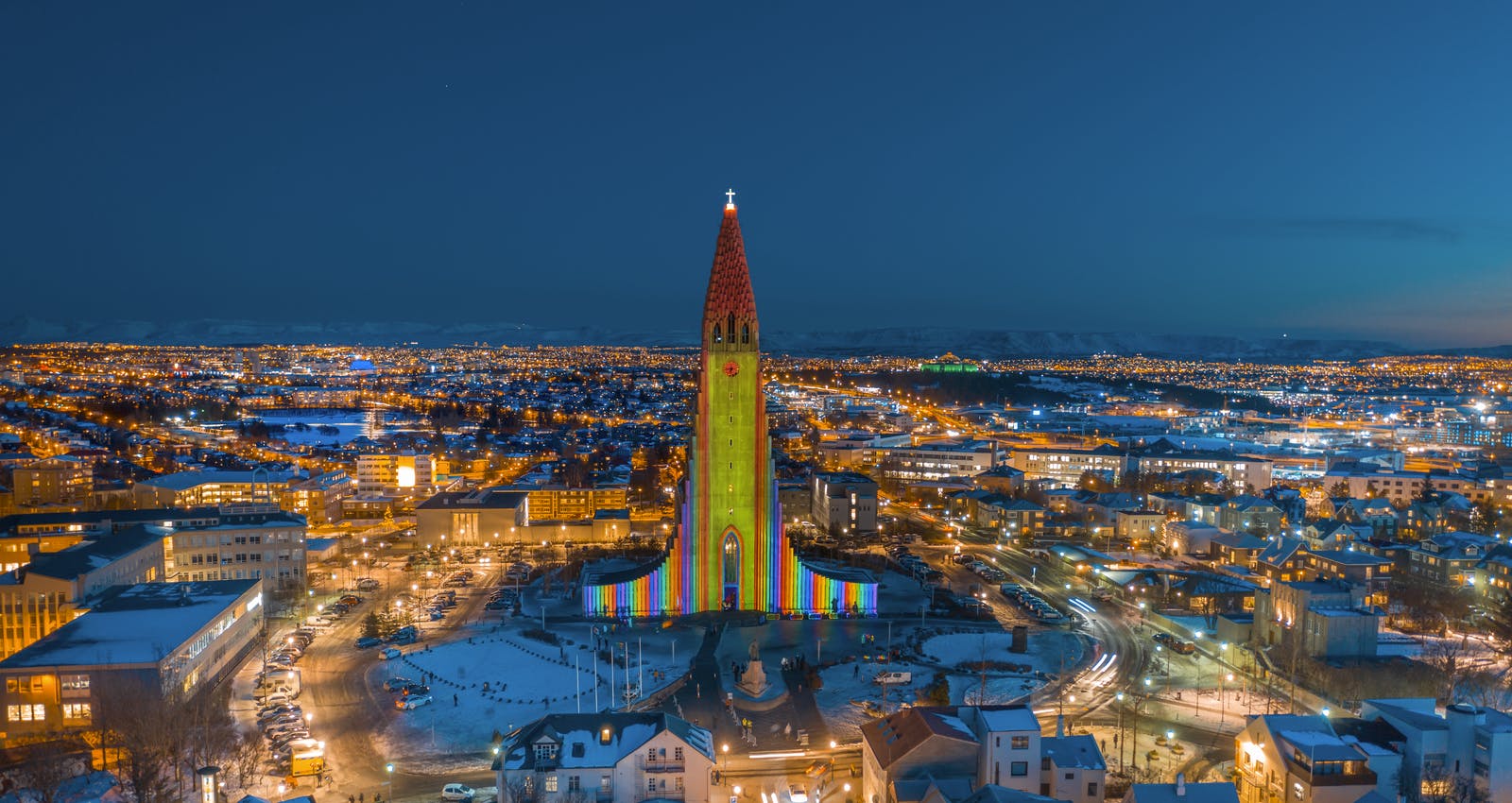 Winter, arguably, is when Reykjavik really comes into its own. As more and more travellers are daunted by the thought of driving the ring road in potentially challenging conditions, the safety net of staying cocooned in the capital becomes an increasingly attractive one. Cover everything with a light dusting of snow, throw in a few festive fireworks and voilà, Reykjavik becomes a magical winter wonderland.
Reykjavik is, of course, where the biggest concentration of museums and other indoor activities are. There is no shortage of museums covering all manner of topics that fill you in on Icelandic life, covering an eclectic range of topics that include penises and punk rock alongside more traditional themes such as history and nature.
On a bright, sunny day, so long as you're wrapped up against the cold, it's a real treat to wander along the capital's colourful streets or stroll around Tjörnin Lake. You'll love riding the elevator to the top of Hallgrímskirkja, Reykjavik's most iconic church, or heading over to Perlan's observation deck so you can take in the view.
As the nights get longer, winter is also the best time to witness the Northern Lights. Even in a city where light pollution might be a concern, you can still find a dark enough spot to gaze up at the vivid greens and purples of the Aurora Borealis. Grótta lighthouse, one of the most popular, is walkable from downtown. Sometimes the lights will even be strong enough to watch from the city centre.
Perlan's a treat at any time of year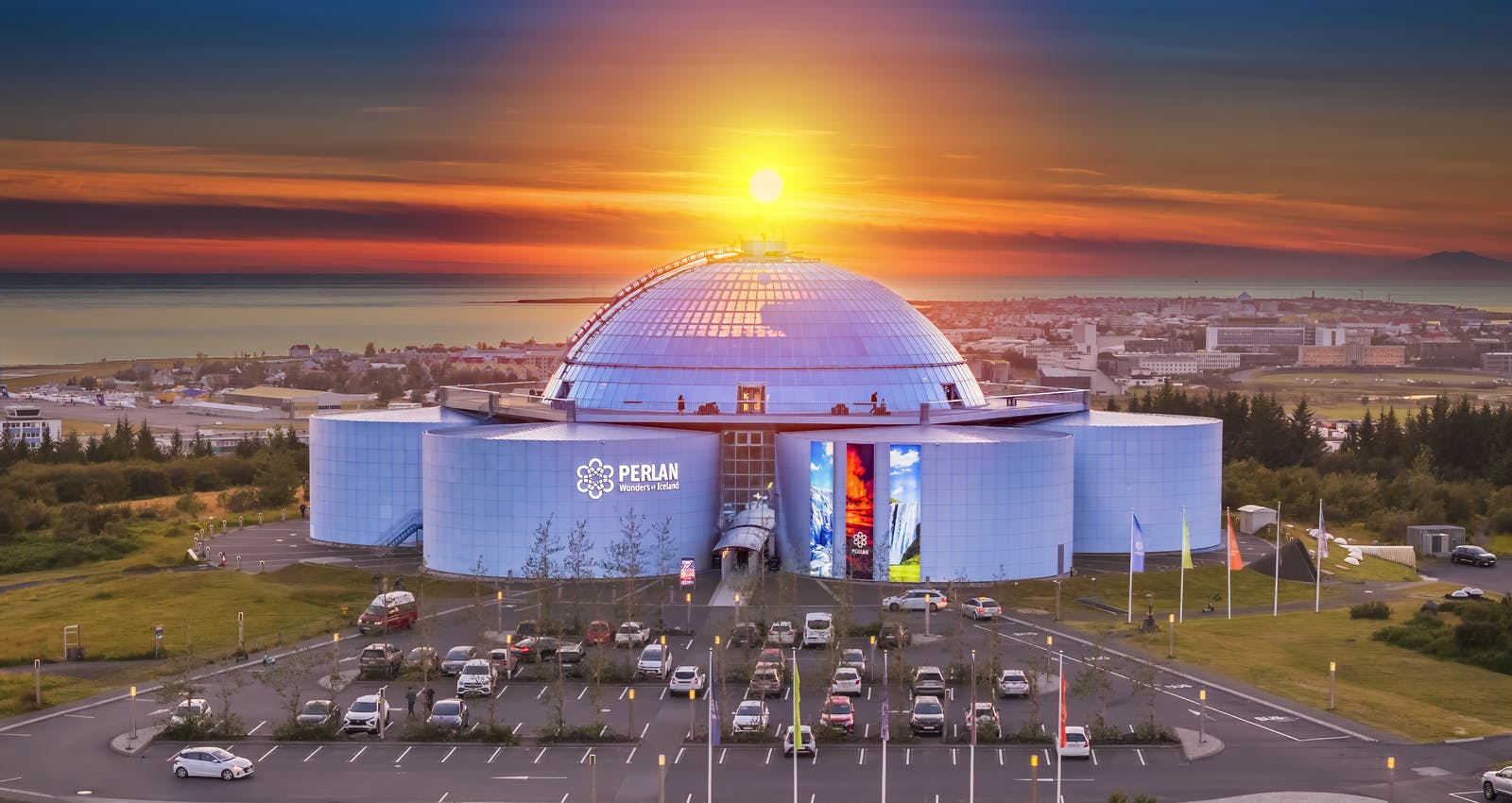 ear-round, Perlan is one of Reykjavik's most popular visitor attractions, and with good reason. The variety of exhibits within its walls means that if you wish, it can stand in for some of Iceland's most iconic natural environments.
A visit to Perlan is a way of getting a handle on the Land of Fire and Ice without having to experience anything too hot or too cold. You don't need to time your visit to coincide with an active volcanic eruption; instead, you can see it brought to life on the big screen with handy explainers filling in the back story.
Fancy seeing Iceland's famous seabirds, but don't like the sound of standing on the edge of a windswept cliff? It's not a problem with Perlan's virtual reality take on Látrabjarg. Ditto the country's glaciers: why drive all that way to strap on your crampons when there's a bona fide ice cave right here in the capital?
And let's not forget the fickle Aurora Borealis. The Northern Lights are a bucket list item for so many tourists. That's probably why so many people chance weather-related delays and upheavals to be in Reykjavik in the winter. Yet, a bit of bad luck with the weather forecast, and it's game over – outside, at least.
Not so inside Perlan, where the spectacular Áróra show takes place no matter how much cloud there is beyond the door. In its warm and cosy auditorium, you'll really appreciate the drama and majesty of this incredible phenomenon without the distraction of cold feet and numb fingers.
When is the best time to visit Reykjavik, you asked? The answer is plainly obvious: any time of year, of course. It's a gem of a place, so what's not to love?
Back to articles