Top 12 Things to Do in Reykjavik in Summer
Reykjavik's particularly popular from June to September, and with good reason. It's time to make the most of the increase in temperatures as you take advantage of the city's outdoor attractions and the calendar's full of special events. As warmer weather settles on the Icelandic capital, visitors will find there are plenty of things to do in Reykjavik in summer. Look no further for inspiration – we have you covered.
1. Embrace the Long Hours of Daylight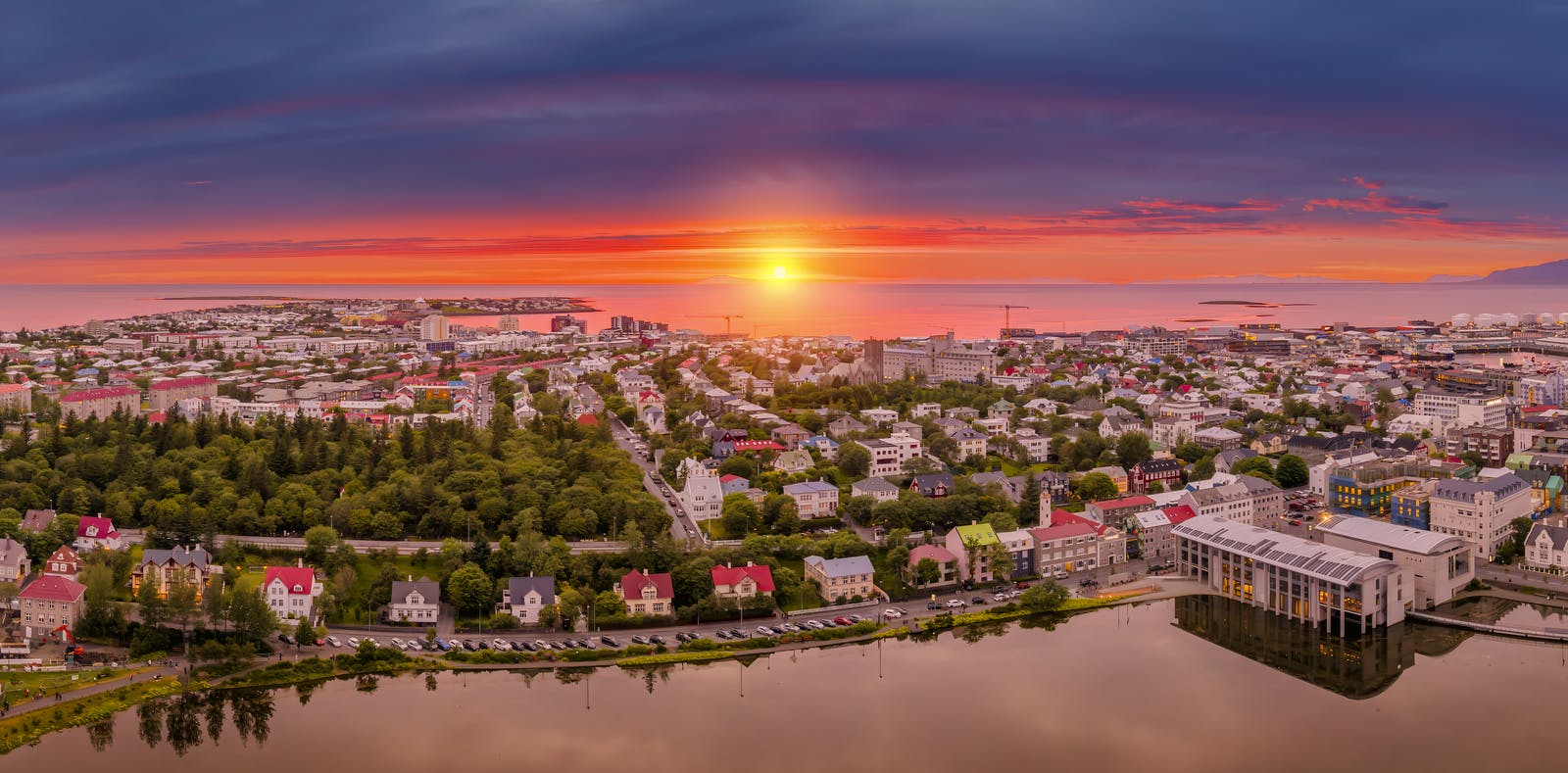 One of the most unique features of an Icelandic summer is the prolonged daylight. Around midsummer, Reykjavik boasts almost 21 hours of daylight, which means more time for exploration! Dive into the city's diverse museums, each showcasing a different facet of Icelandic culture, from punk music to the peculiar penis museum. 
Ascend the iconic Hallgrímskirkja Tower for a panoramic view of the city. Wander along Laugavegur, Reykjavik's bustling main street, dotted with shops and cafes. And if the endless daylight disrupts your sleep, why not embrace the city's lively nightlife? Dance the night away and experience the energy of Reykjavik after dark. 
2. Watch the Independence Day Parade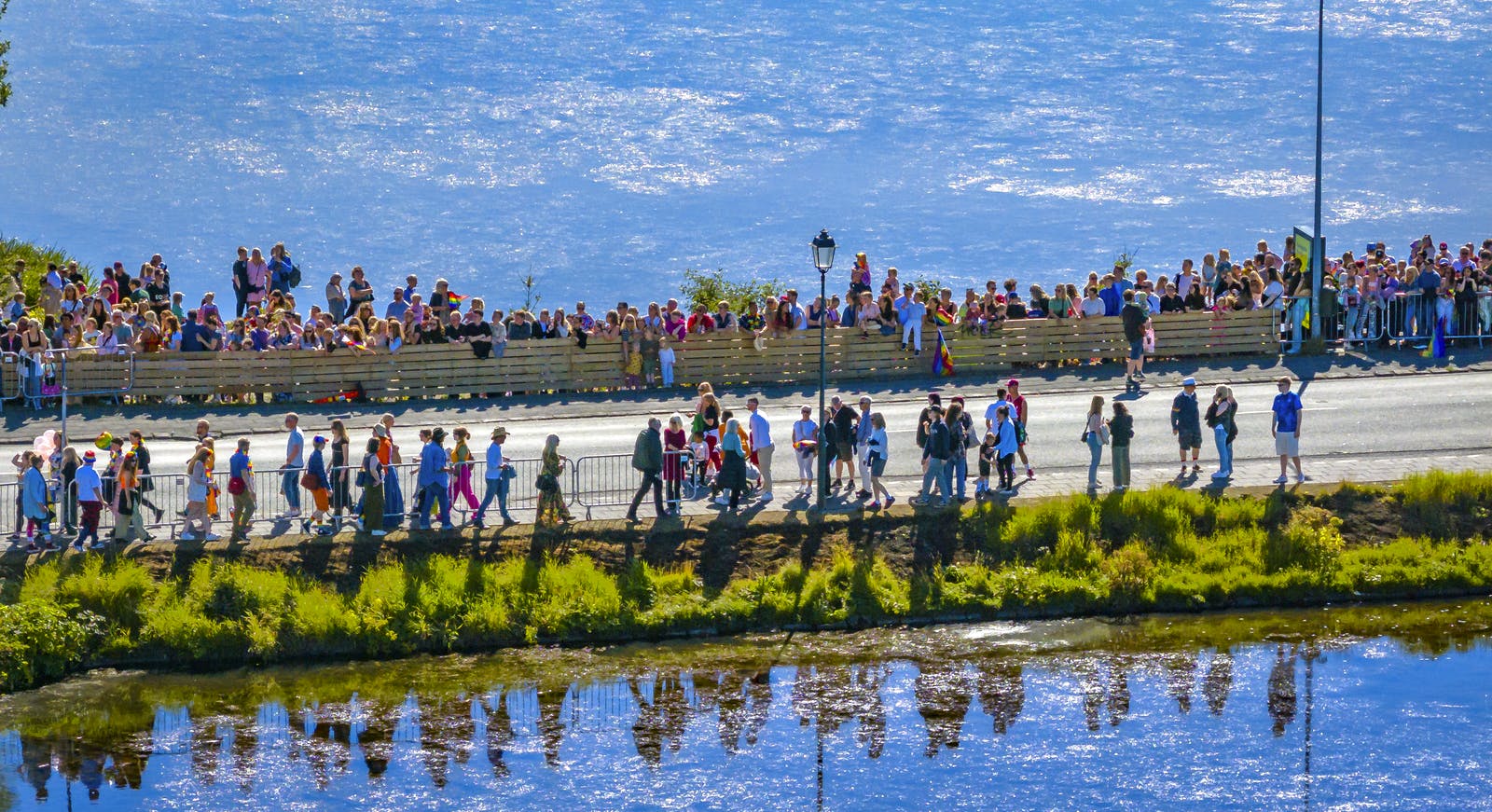 Every 17th of June, Iceland commemorates its independence from Denmark, achieved in 1944. This day, known as Þjóðhátíðardagurinn or National Day, is a significant event in the Icelandic calendar. Reykjavik becomes the epicentre of celebrations with a grand parade and numerous festivities. A highlight to watch out for is Fjallkonan, or "the mountain woman." Dressed in traditional Icelandic attire, she recites a poem to the eager audience, symbolizing the spirit and culture of Iceland. If you're in Reykjavik in June, joining in these celebrations is a must.
3. Participate in the Festival of the Sea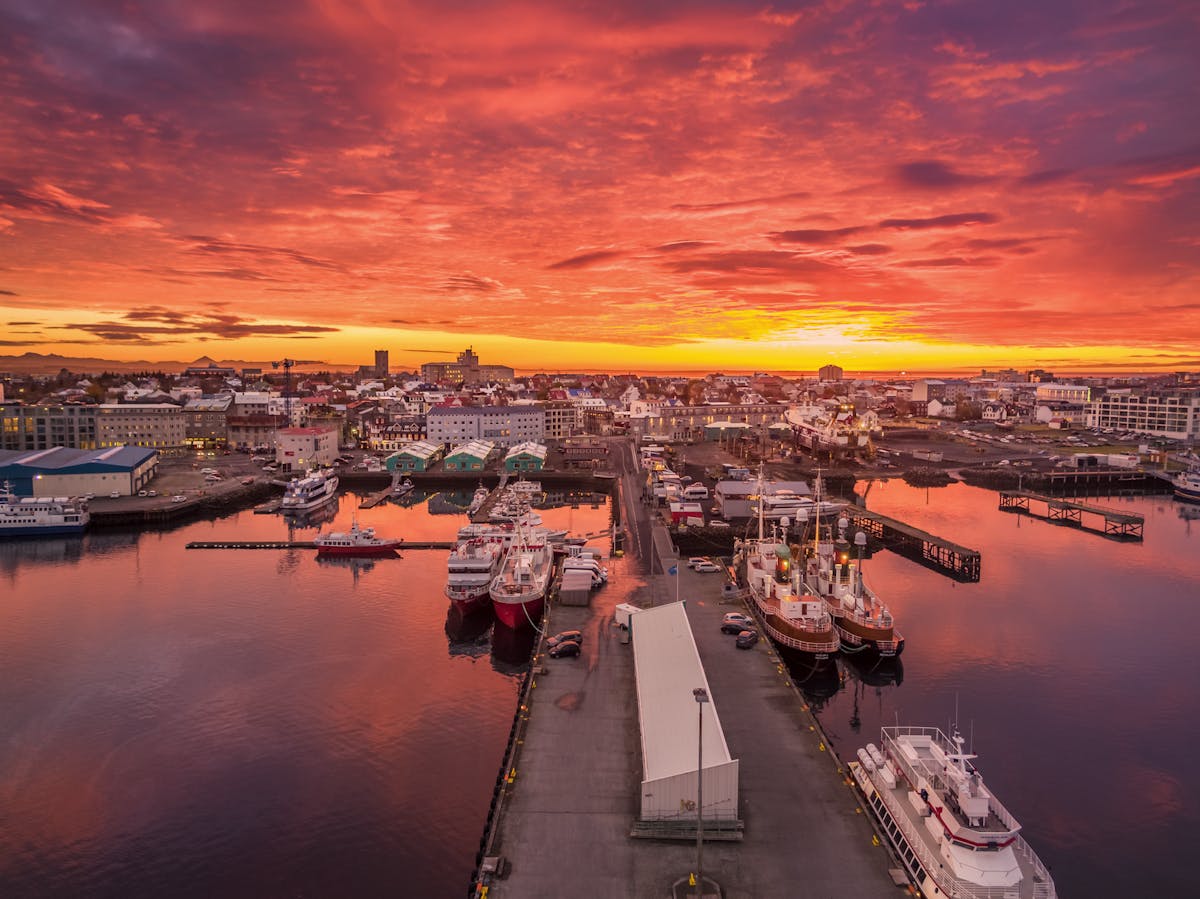 June is a special month in Reykjavik, not just for the extended daylight but also for the Festival of the Sea. This festival pays homage to Iceland's deep-rooted maritime traditions. Given that the country's economy is still largely influenced by the fishing industry, it's a significant event. 
The first Sunday of June is a day off for the nation's fishermen, but the festivities begin a day earlier on Harbour Day. If you find yourself in Reykjavik during this time, make your way to the Old Harbour. Here, you can immerse yourself in the local culture, from joining in on sea shanties to being a spectator at swimming and sailing competitions. It's a wonderful way to connect with the city's maritime heritage.
4. Hike to see Lupins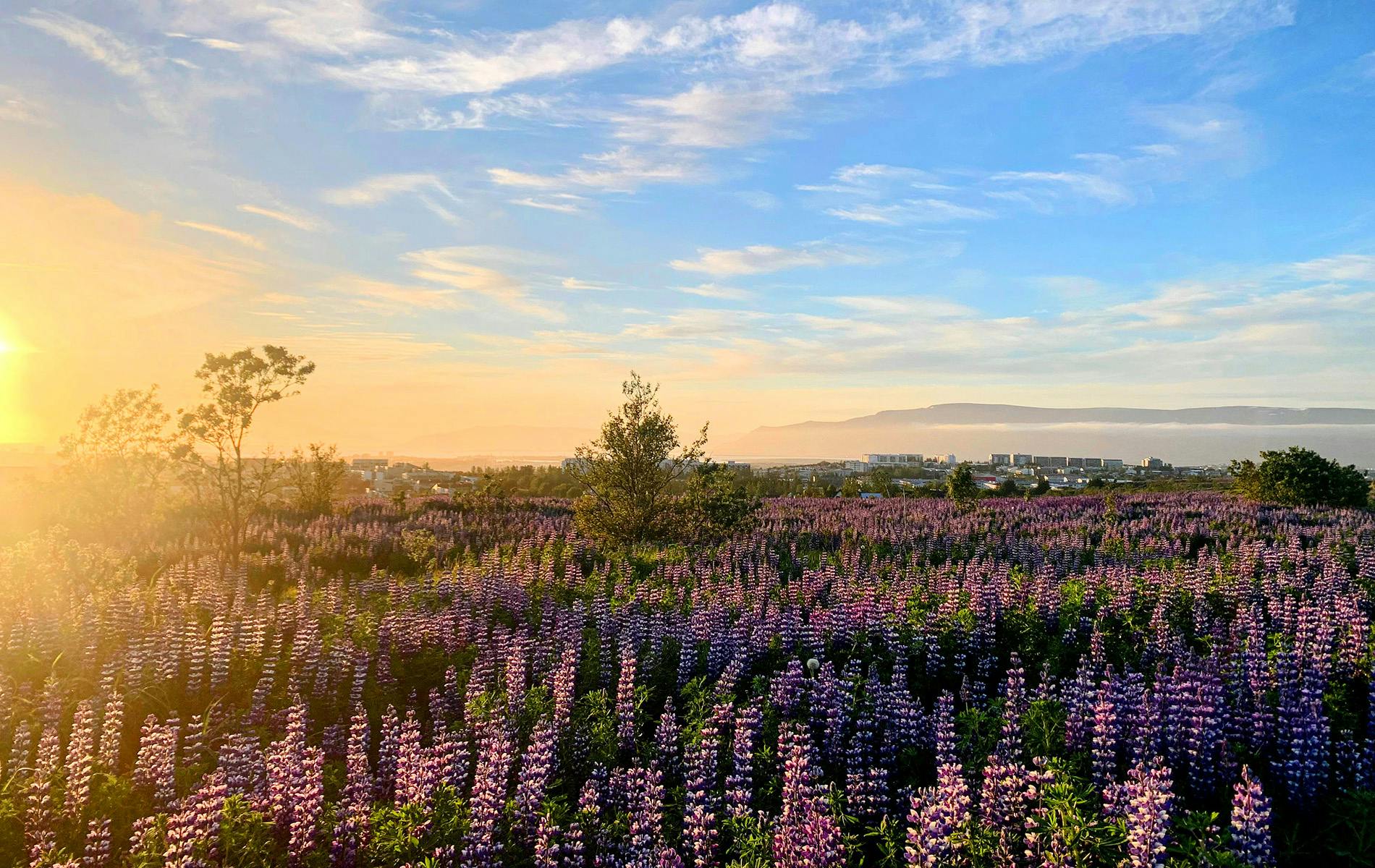 While not native to Iceland, lupins have become a prominent feature of the Icelandic landscape. These vibrant blue flowers, though technically invasive, have been embraced by many because of the beauty they add to the surroundings. If you're looking to witness this floral spectacle, head to the area around Lake Hvaleyrarvatn. 
The sight of these lupins, set against moss-covered lava fields and framed by mountains, is truly breathtaking. Especially in July, taking a hike to see these blooms should be high on your Reykjavik to-do list. It's a serene experience that showcases a different, softer side of Iceland's rugged landscape.
5. Embrace Culture in All its Forms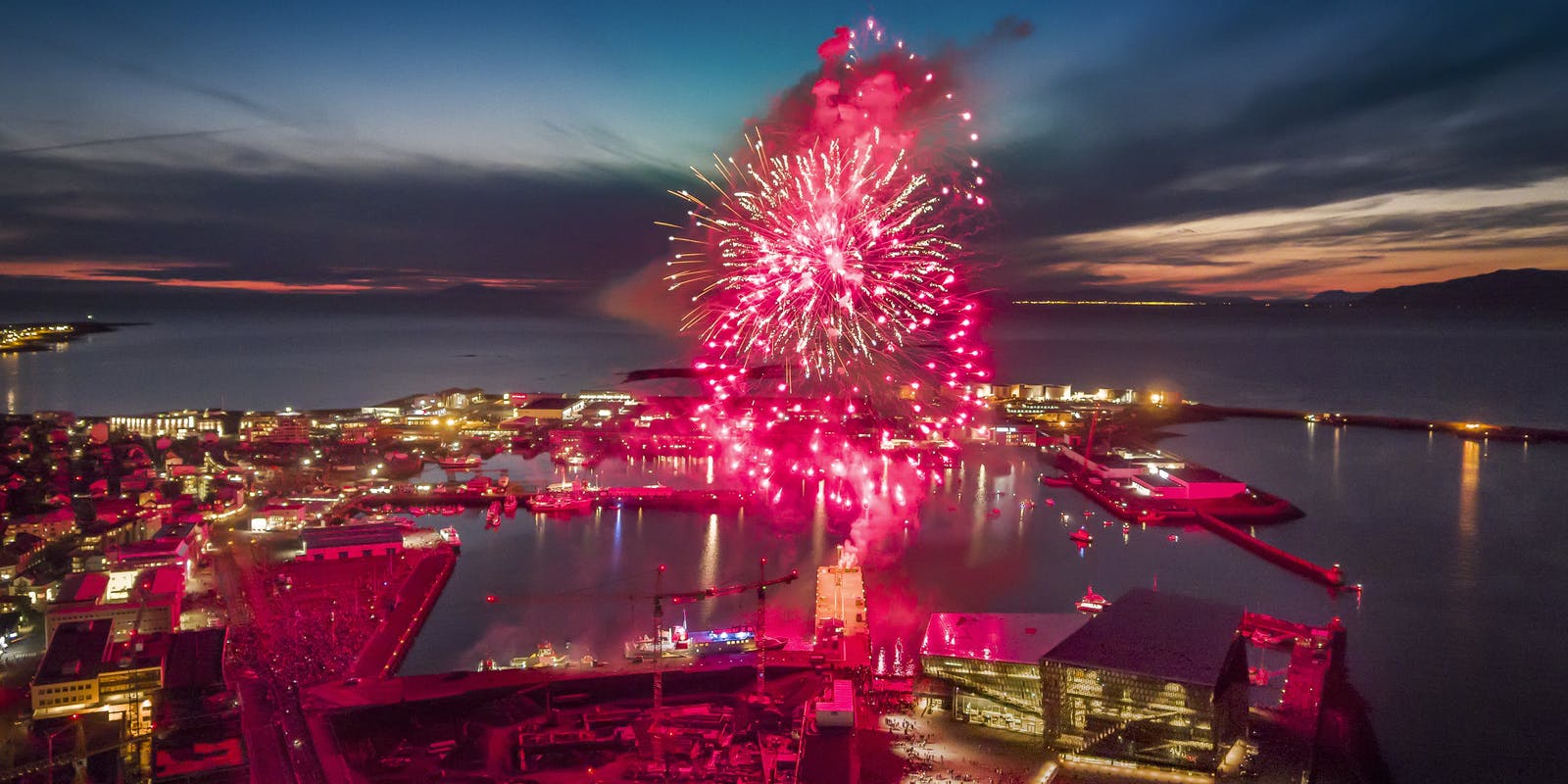 If you're in Reykjavik during August, you're in for a treat. Reykjavik Culture Night is a highlight of the month, offering a rich tapestry of experiences for everyone. This festival is a celebration of the city's vibrant arts and culture scene, with many free events spanning music, art, theatre, and culinary delights. While renowned museums and galleries welcome visitors with open arms, there's also a charm in the smaller, more intimate gatherings in backyards and city squares. 
It's a chance to mingle with locals, experience Icelandic creativity, and immerse yourself in the city's spirit. And as the day fades, the sky lights up with a spectacular fireworks show, capping off a day of cultural exploration.
6. Take a Wildlife Cruise Out on Faxaflói Bay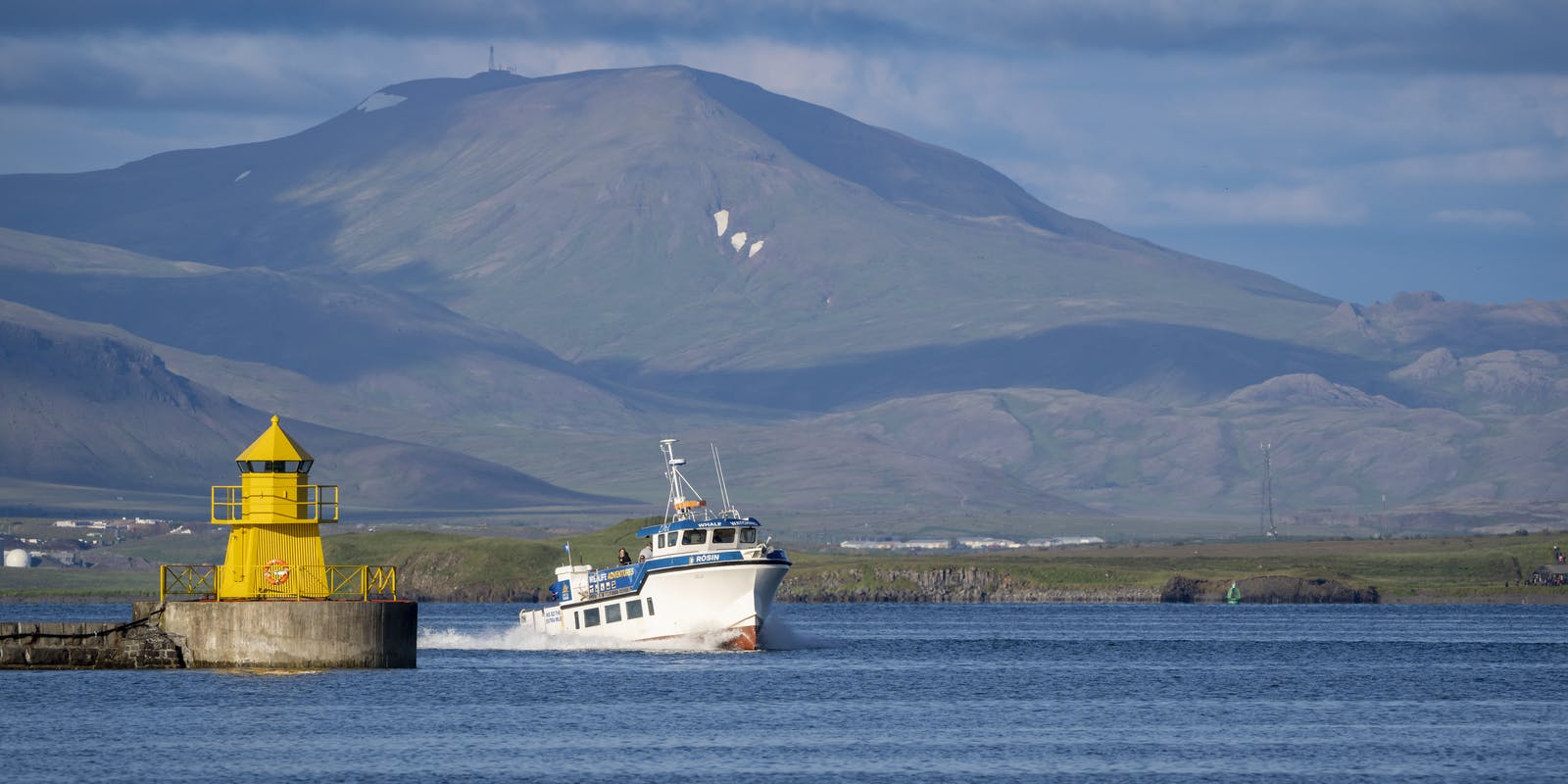 Reykjavik's harbour is a gateway to the natural wonders of Faxaflói Bay. While whale watching is a popular activity year-round, summer offers the best odds of spotting these majestic creatures. The warmer months bring calmer seas, making it a more pleasant experience, especially for those who might be wary of seasickness. 
But whales aren't the only stars of the show. Puffins, with their distinctive colourful beaks, flock to the area for breeding, staying until mid-August. These charming birds, combined with the possibility of seeing whales, make a cruise on Faxaflói Bay a must-do summer activity. Just remember, even in summer, the Icelandic weather can be unpredictable, so it might get a bit breezy out on the water.
7. Stretch your legs
If you're looking for a unique way to explore Reykjavik, why not lace up your running shoes and join the Reykjavik marathon? This event offers participants a chance to jog past some of the city's most iconic landmarks, all while soaking in the natural beauty of its surroundings, like the serene Elliðaárdalur Valley. 
Participating in a marathon might not be the first thing you associate with visiting Reykjavik in August, but it's an experience that promises both adventure and a sense of accomplishment. And if running isn't your thing, you can always join the crowd, cheering on the participants and soaking in the festive atmosphere.
8. Head to the beach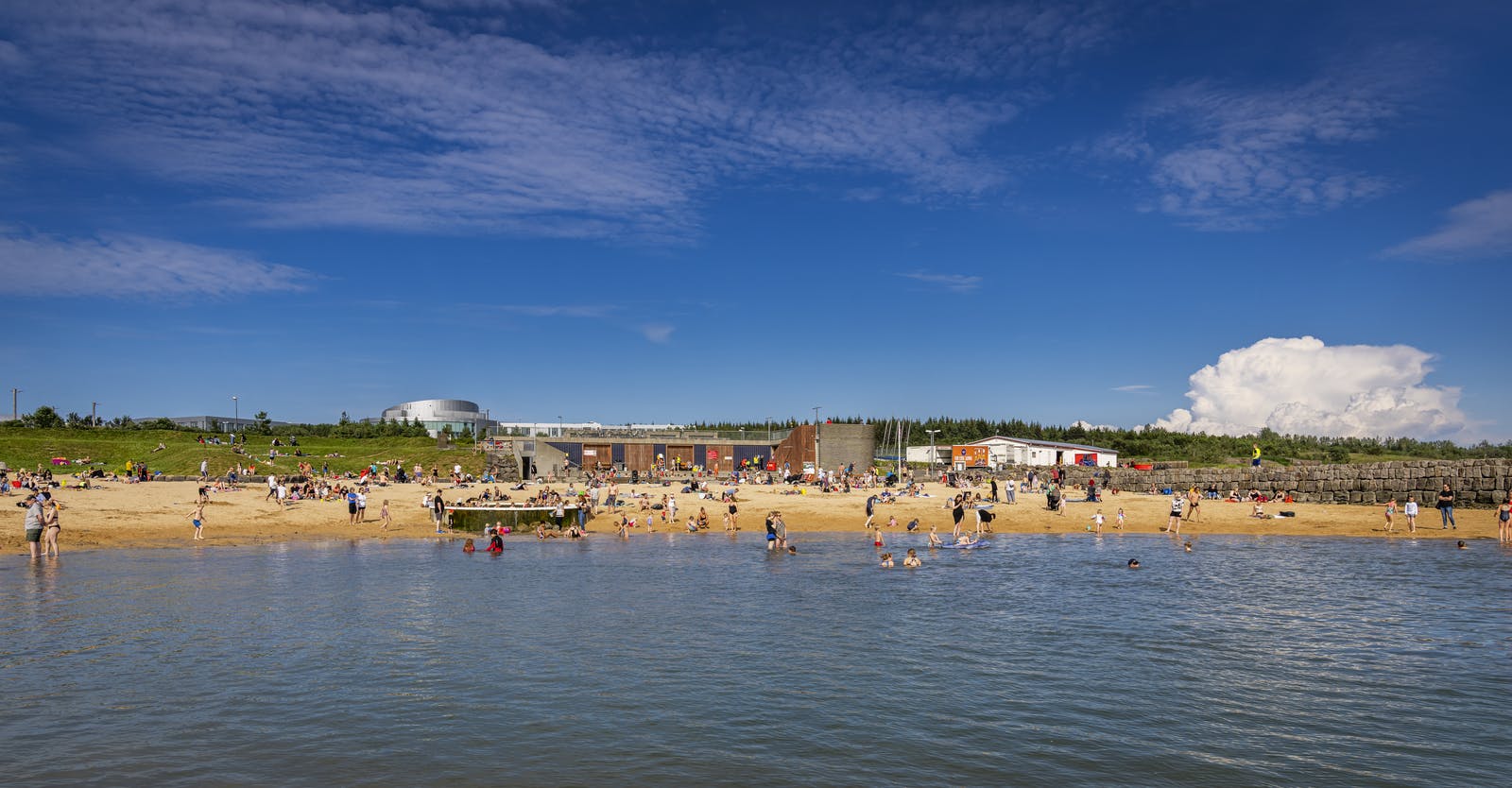 While Iceland might not boast the balmy temperatures of more traditional beach destinations, it offers something truly unique. Nauthólsvík Geothermal Beach is a testament to Iceland's innovative spirit. A man-made lagoon is filled with geothermally heated water, creating a warm oasis amidst the cooler sea. 
This golden sandy beach becomes a hotspot for relaxation and socializing on a sunny summer day. It's a favourite among locals, showing how Reykjavik residents make the most of their summer days. Whether you're dipping in the warm lagoon or simply lounging on the sand, it's a beach experience you won't find anywhere else.
9. Catch a film at Reykjavik's International Film Festival
As the warm hues of summer transition into the crisp air of autumn, Reykjavik becomes a haven for film enthusiasts. The Reykjavik International Film Festival, held in September, is a cinematic extravaganza that showcases the talents of both local Icelandic and international filmmakers. Spanning 11 days, this festival offers a diverse range of movie premieres and screenings throughout the city. 
Whether you're a die-hard cinephile or just someone looking for a unique cultural experience, there's ample time to grab a ticket and immerse yourself in the world of storytelling on the big screen.
10. Take in the view from Perlan's observation deck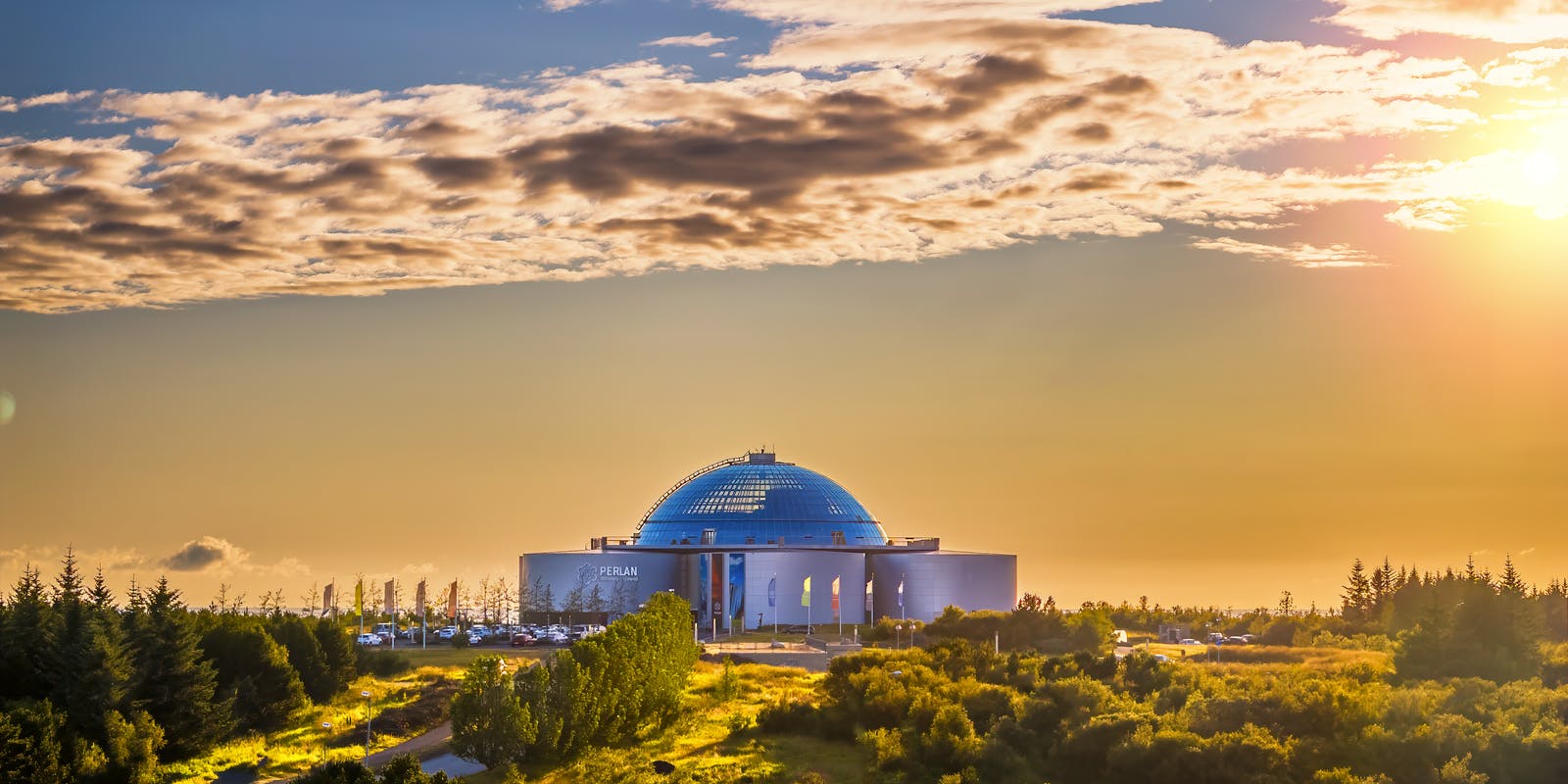 Nestled atop Öskjuhlíð hill, just a stone's throw from Reykjavik's bustling city centre, stands Perlan – a unique structure that offers unparalleled city views. From its observation deck, you can gaze upon the sprawling urban landscape below, and on a clear day, the distant mountains form a majestic backdrop. 
But Perlan is more than just a viewpoint. Inside, you'll find intriguing exhibits that delve into Iceland's rich history and natural wonders. And once you've soaked in the views and knowledge, take a leisurely stroll through the nearby woodland, offering a peaceful respite from the city's hustle and bustle. It's a blend of nature, knowledge, and breathtaking vistas, all in one spot. 
11. Jump on a ferry to Viðey island

Just a short ferry ride away from Reykjavik's bustling harbour, Viðey Island awaits its unique blend of nature and art. While the island might seem untouched and remote at first glance, it's a treasure trove for art enthusiasts and nature lovers alike. 
As you wander its trails, you'll come across Richard Serra's impressive standing stones and Yoko Ono's Peace Tower, both of which seamlessly blend with the island's natural beauty. And as you explore, don't forget to pause and soak in the panoramic views of Reykjavik's skyline. It's a refreshing escape that offers a different perspective of the capital city.
12. Grab an ice cream
Believe it or not, ice cream is a big deal in Iceland, regardless of the season. But there's something special about enjoying a scoop (or two) during the warm summer months. Reykjavik boasts a variety of ice cream shops, with Valdis and Ísbúð Vesturbæjar being among the most beloved by locals. 
While you'll find classic flavours, don't be surprised to come across some unique Icelandic twists. A popular local topping is liquorice, which adds a sweet and slightly salty kick to the creamy treat. Whether you're an adventurous eater or prefer to stick to the classics, grabbing an ice cream is a delightful way to immerse yourself in Reykjavik's summer vibes.
Embracing Reykjavik's Summer Charm

Reykjavik, with its blend of modern urban life and raw natural beauty, truly comes alive in the summer months. From its vibrant cultural festivals to serene island getaways, the capital offers a myriad of experiences that cater to both adventurers and those seeking relaxation. 
Whether you're indulging in the local ice cream culture, exploring art installations on a remote island, or simply soaking in the panoramic views of the city, Reykjavik in summer promises memories that will last a lifetime. So, as the days grow longer and the nights become a mere twilight, there's no better time to immerse yourself in all that this Icelandic gem has to offer.
Back to articles