Látrabjarg in Iceland - Everything You Need to Know
For many, a visit to Látrabjarg is the highlight of any trip to the Westfjords. Iceland's most important bird cliffs teem with sea birds. In fact, it's not only the largest sea bird cliff in the country; it also holds that honour when you take into account the rest of Europe. This is a special somewhere and not to be missed.
How do the cliffs stack up?
Measuring over four hundred metres high and spanning a stretch of coastline 14 kilometres long, these are cliffs on an epic scale. Though many come to view the cliffs' most famous inhabitant – the puffin – they're in for a treat, as millions of seabirds make their home here. You'll spot razorbills, fulmars, guillemots, gannets and more. It's an important nesting ground and the birds raise their chicks here in season. But it's the puffins that are the standout – and particularly tame.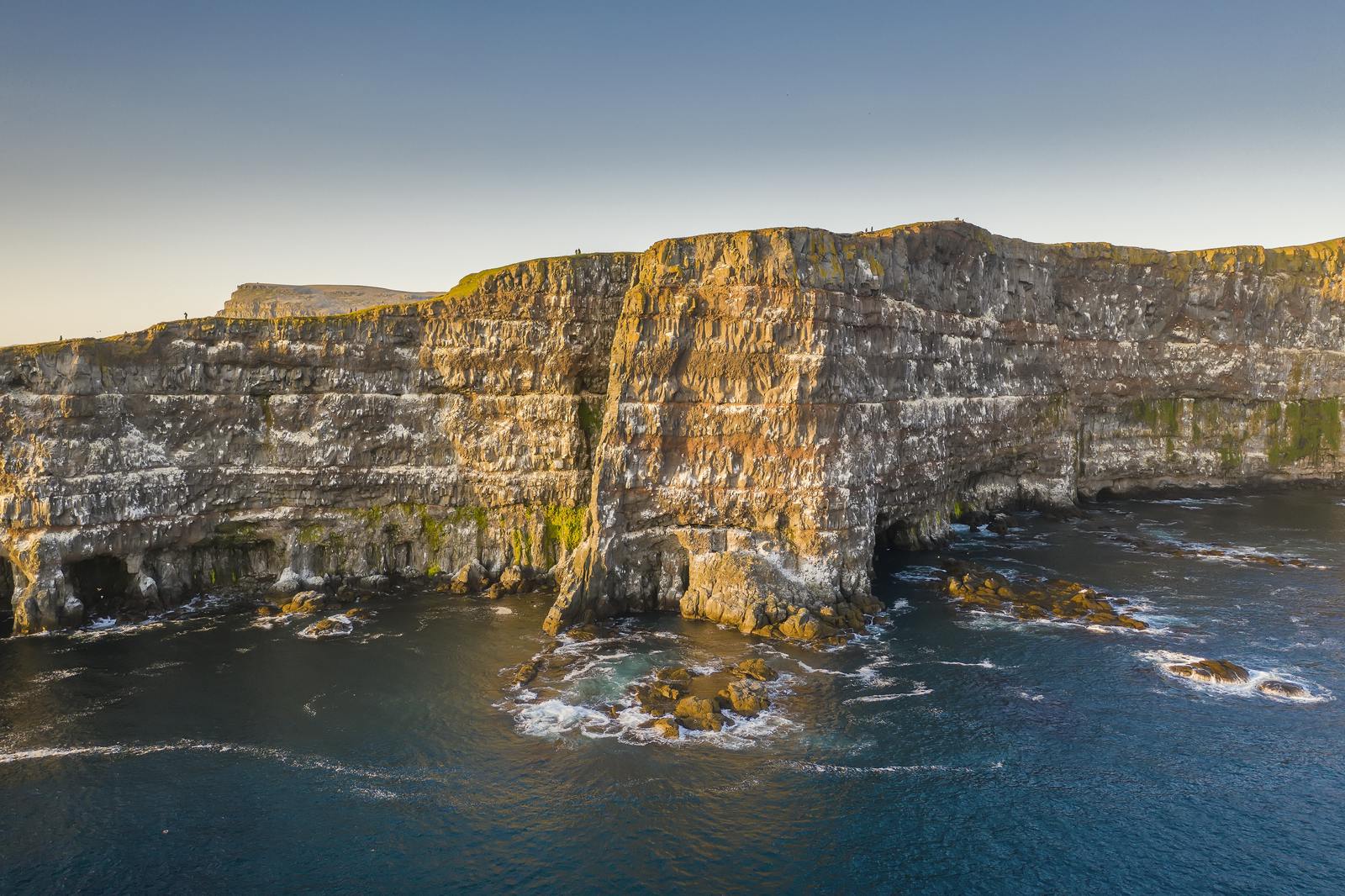 Respect the birds
With those attention-grabbing colourful beaks, though the beaks fade after breeding season, puffins are instantly recognisable even if you know little about birds. With a fearless attitude to humans borne of a lack of local predators, the puffins delight visitors. And of course, as a result, they feature in countless photographs. It's not uncommon for puffins to approach humans, but if they do, don't be tempted to stroke them. Near their tail feathers, they have a gland which enables them to excrete oil, helping to waterproof them while they're swimming. It's crucial that this isn't wiped off, even by accident. Another thing to remember is that you aren't permitted to touch the eggs – it's against the law and rightly so.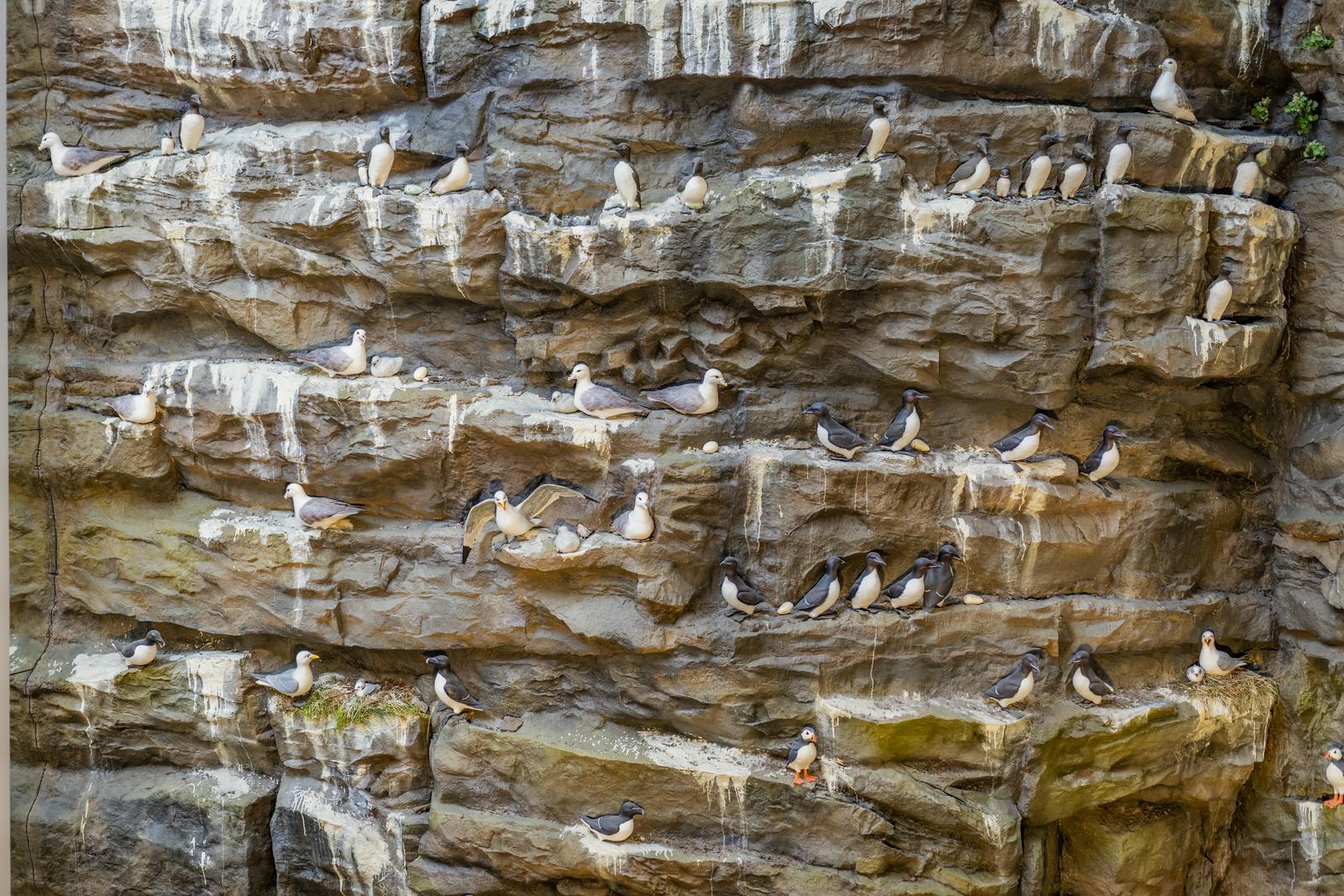 Know your cliffs
Látrabjarg is actually part of a foursome – along with the section named Látrabjarg, you'll also find the cliffs of Keflavíkurbjarg, Bæjarbjarg and Breiðavíkurbjarg. All are vertiginously steep, a sheer drop to the rocky shore and wild ocean below. Care is essential. It can be tempting to venture close to the edge to peer over at the puffins on their grassy perches. But the edges aren't stable and it's not uncommon for the loose and fragile ground to give way. Stand at a safe distance to avoid being a casualty. 
Take a hike
Inbound of the edge, the cliff top is a super place for a hike. Stay behind the white lines (or well back later in the season when they might have faded) and enjoy the sea breeze as well as a view of the iconic Látrabjarg lighthouse. The best time to come – for a chance of half decent weather and to see the birds – is between May and late August. 
Combo tours
In season, there are plenty of tour operators willing to show you the area, such as Westfjords Adventures who operate out of Patreksfjördur. Some tours combine the bird cliffs with the excellent museum at Hnjótur. This place showcases Iceland's seafaring heritage and tells of the rescues of sailors whose stricken ships had come to grief on Iceland's treacherous shores. Another popular combination takes you to the red sands of Rauðisandur, one of the more unusual, and utterly photogenic, beaches in the country.
Getting there by car
It's also easy to drive yourself to the Westfjords. Take the ring road north from Reykjavik, coming off on route 60. Travel west as far as Flókalundur where you make a left onto the 62. Finally, to reach Látrabjarg itself, take the gravel road 612 until the road runs out. Make sure you have provisions and plenty of fuel in the tank as there's no filling station nearby. Stay at the Hotel Breiðavík, located in the nearby settlement of the same name, if you wish to see the puffins over two consecutive days.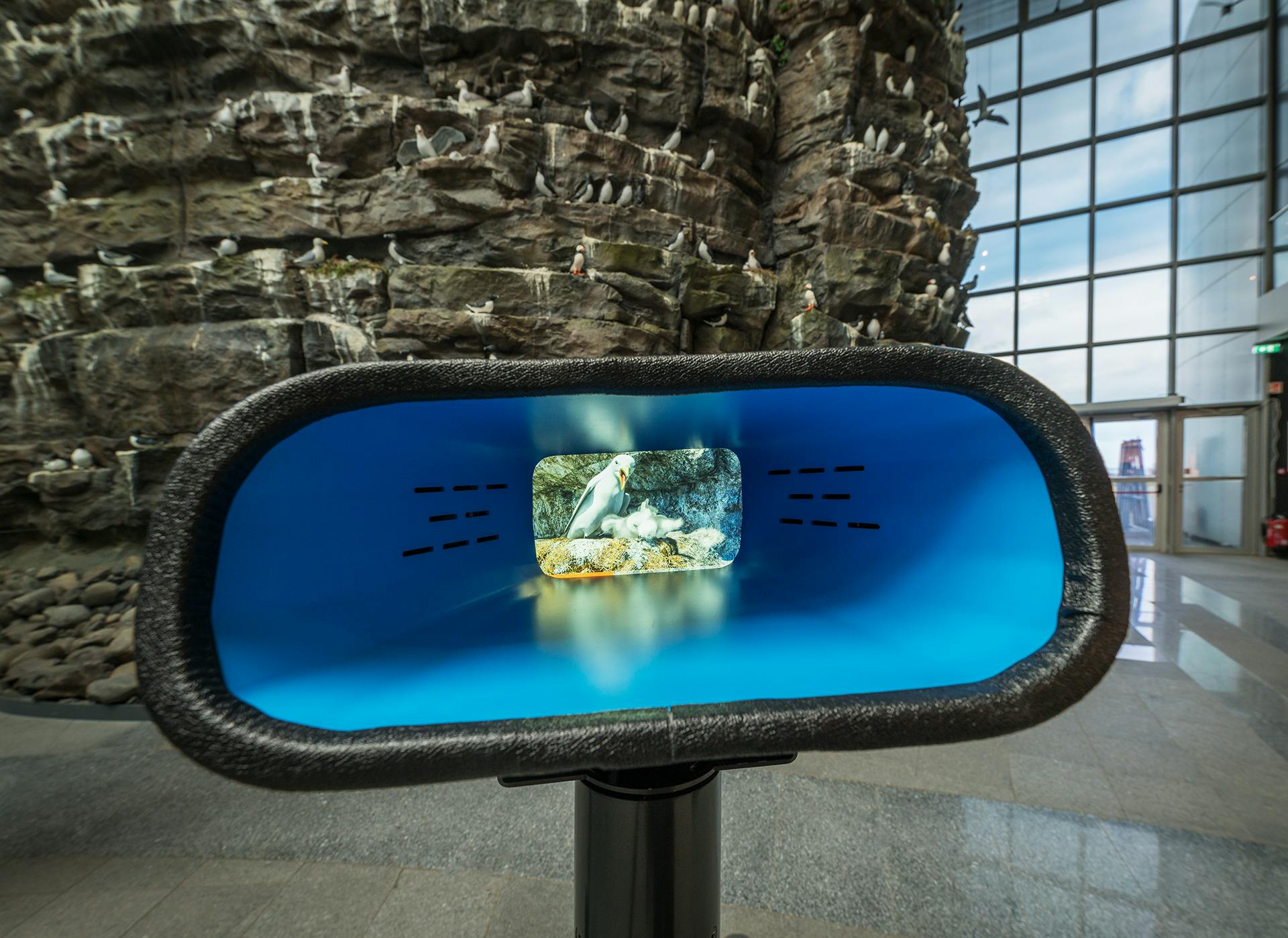 Experience the Látrabjarg Cliffs in Reykjavík
But the good news is that you don't have to travel all the way to the Westfjords to see what Látrabjarg's like. The famous bird cliffs are replicated inside Perlan, one of Reykjavik's most famous structures, as part of a captivating display about the country's many incredible natural wonders.
Back to articles