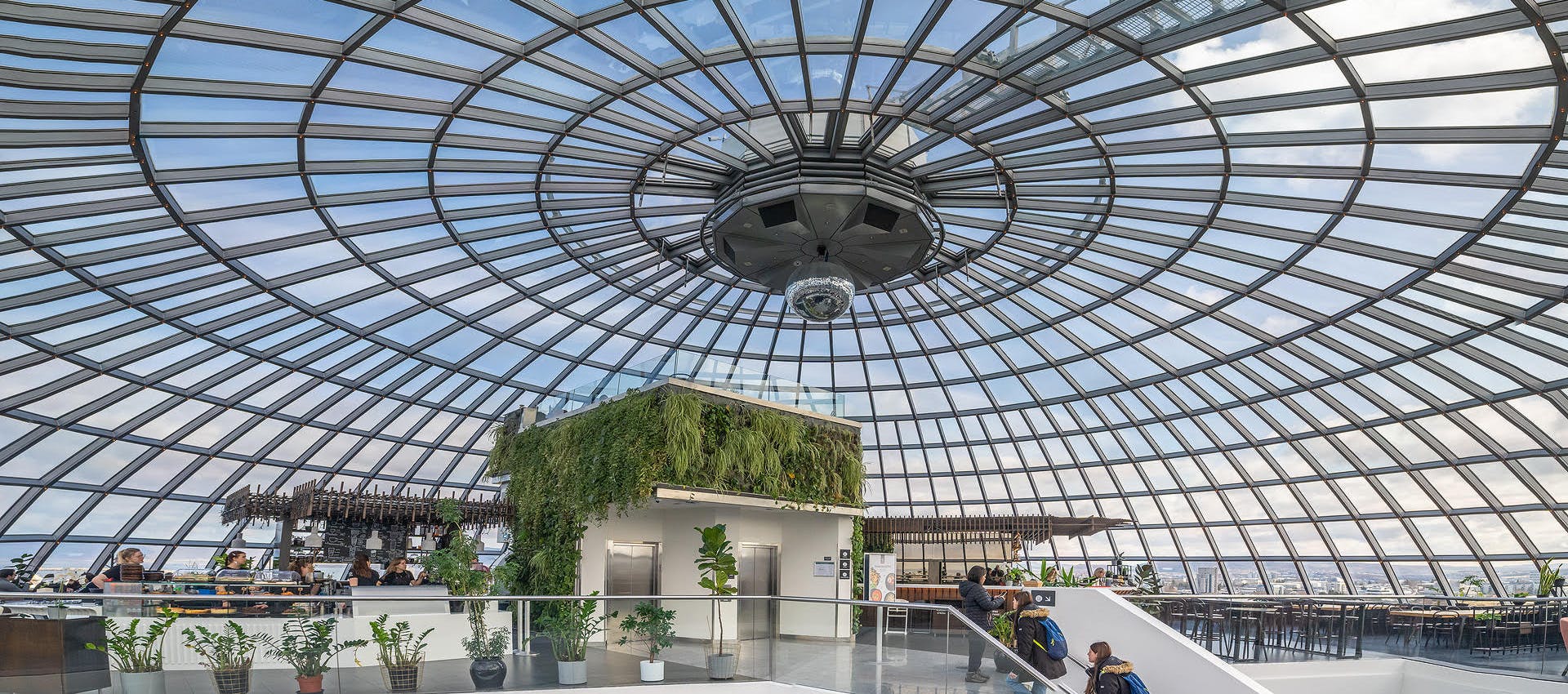 The best indoor activities in Reykjavik
Reykjavik, the capital of Iceland, is known for its unpredictable weather. While the city's natural beauty is undeniable, there might be times when the weather forces you indoors. But don't fret! Reykjavik has a plethora of indoor activities that are not only entertaining but also enlightening. Let's dive into some of the top indoor attractions the city has to offer.
Experience the Wonders of Perlan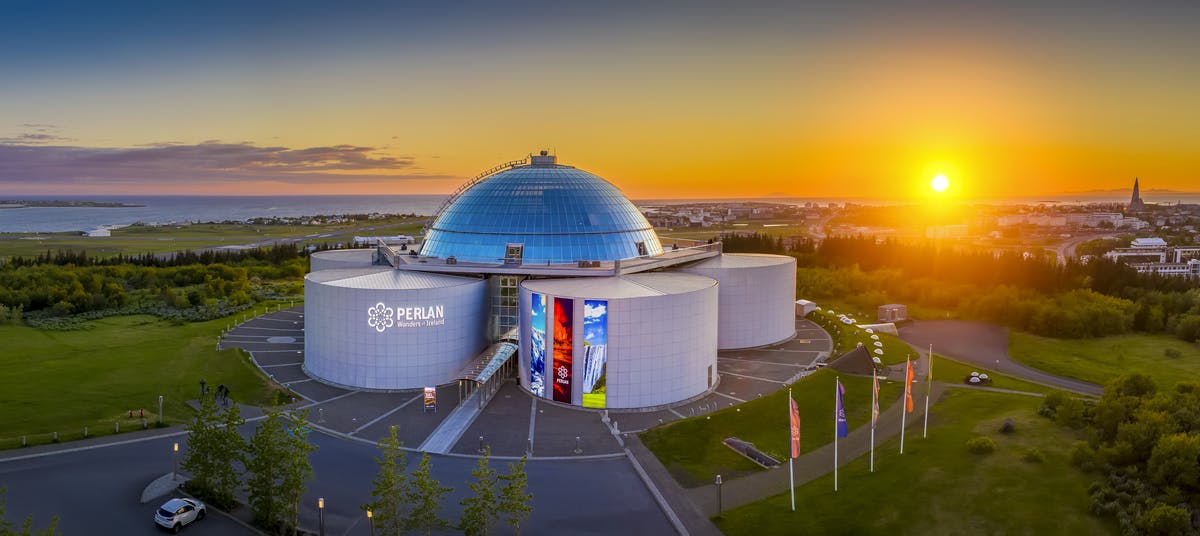 When the rain pours or the wind howls in Reykjavik, Perlan stands as a beacon for those seeking indoor adventures. This iconic venue encapsulates the essence of Iceland's natural wonders, bringing them indoors for everyone to enjoy, regardless of the weather.
Missed out on the Northern Lights due to overcast skies? The Áróra show at Perlan offers a mesmerizing experience that replicates the magic of this natural phenomenon. If the gusty winds have deterred you from bird-watching atop cliffs, the Látrabjarg cliff exhibit, enhanced with augmented reality, will give you a close-up view of Iceland's avian life.
For those who had their hearts set on exploring a glacier but were stopped by the rain, Perlan's indoor ice cave is a marvel to behold. Crafted with precision, this man made cave showcases the splendor of natural glaciers, proving that human ingenuity can indeed recreate nature's wonders.
And once you're done exploring the indoors, Perlan's vantage point offers a panoramic view of Reykjavik. From here, you can spot iconic landmarks like the Hallgrímskirkja church, and perhaps even decide on your next destination once the weather clears up.
Explore the harbourfront's indoor activities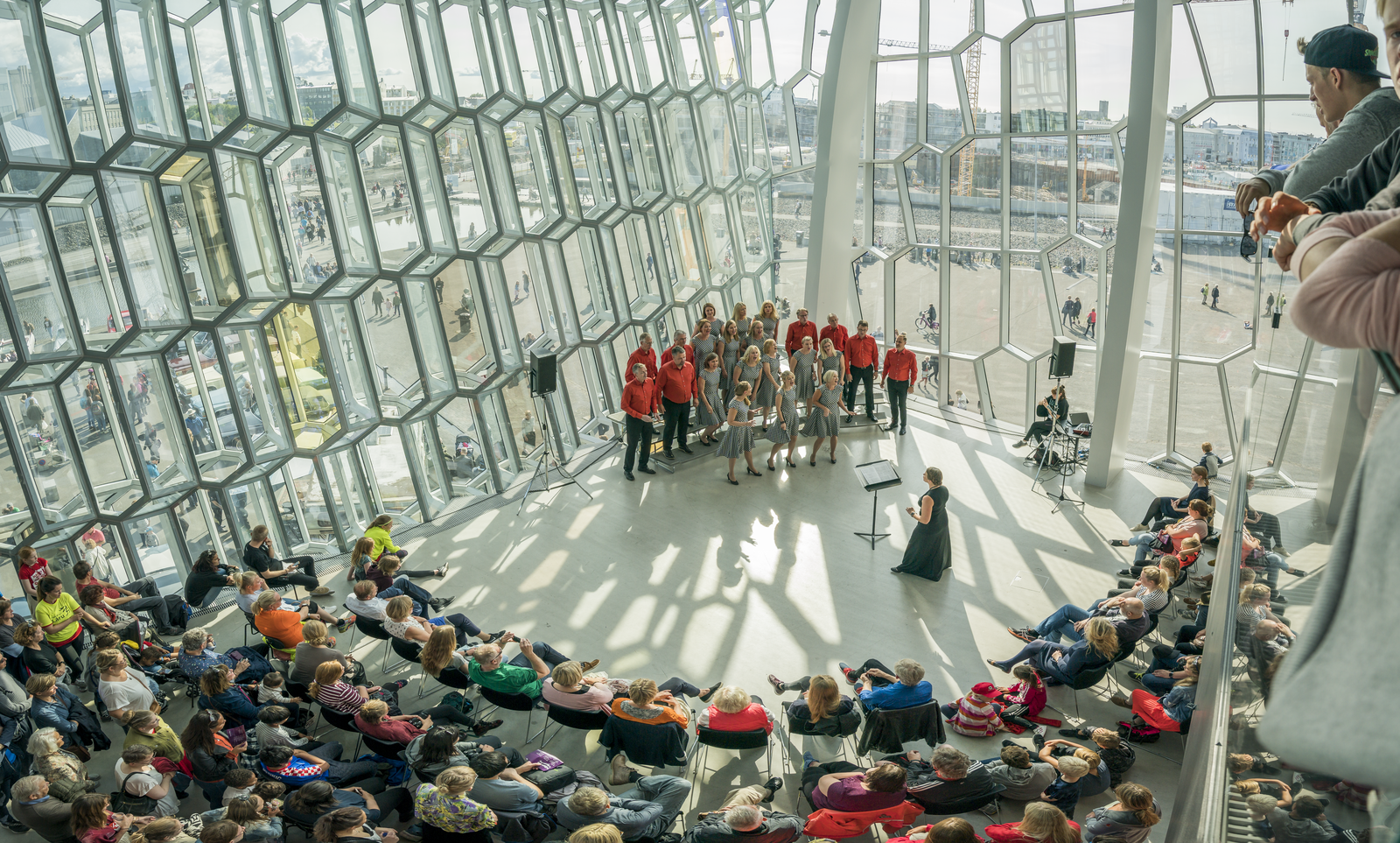 The Old Harbour is one of the best parts of the city if you're in search of indoor activities in Reykjavik. If the weather has delayed your whale watching trip, head over to Whales of Iceland where you will find 23 life-sized models of the cetaceans that live in Icelandic waters. The collection includes a beluga, narwhal and orca as well as sperm, humpback, minke and blue whales. Touching is encouraged, something that of course you can't do in the wild. 
Around the corner on the quayside is the Reykjavik Maritime Museum, which explores the relationship that Icelanders have with the sea in its widest sense. Learn the basics of marine biology and the ocean's role in Icelandic industries and livelihoods. 
Across the harbour, the architectural marvel of Harpa stands tall. This concert hall is not just a feast for the eyes but also for the soul. Whether you're a music enthusiast, an opera aficionado, or a theatre buff, Harpa's diverse events promise a memorable experience.
Reykjavik's food halls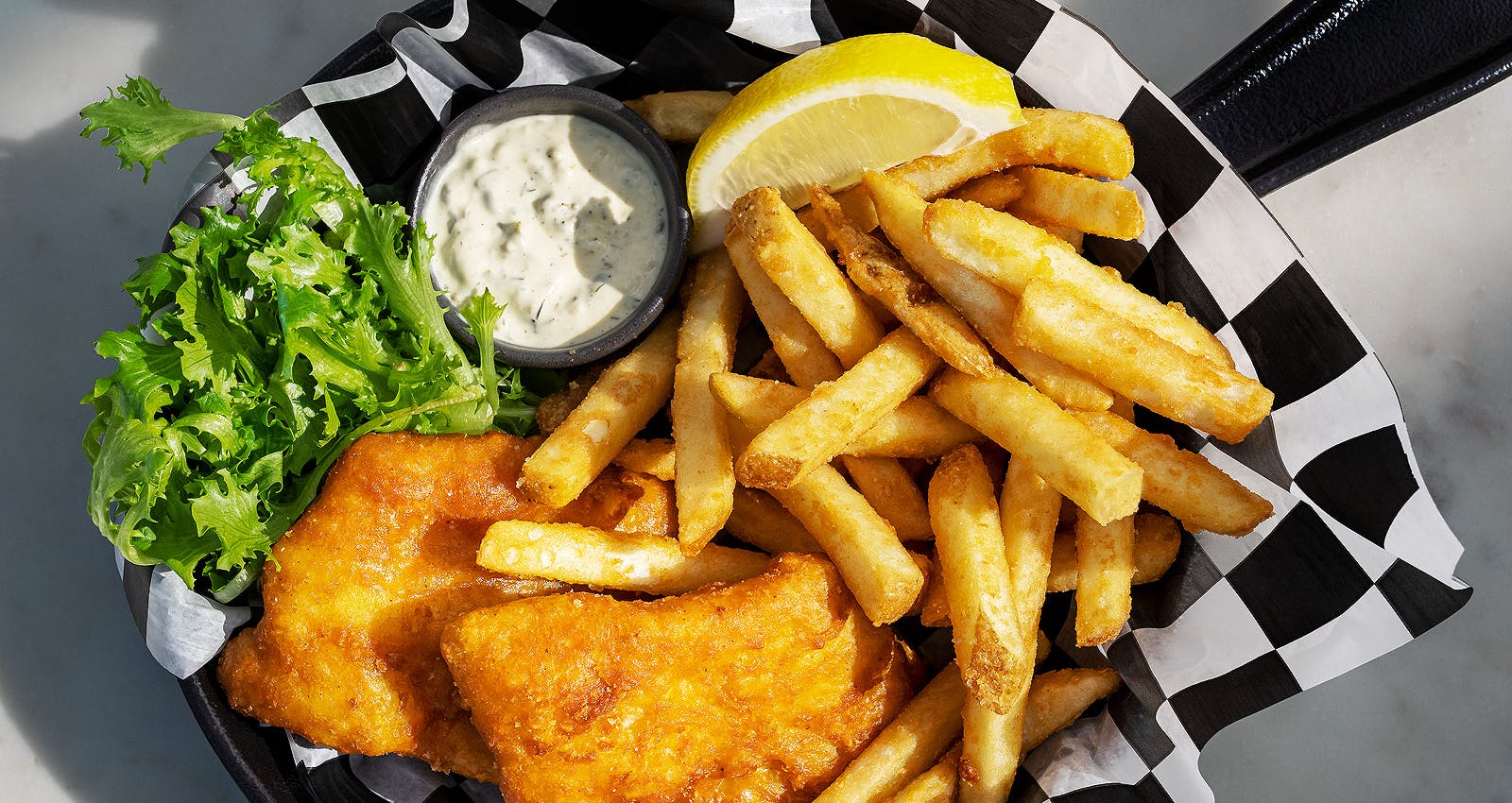 If your idea of heaven on a wintry day is an indoor food market, Reykjavik has several excellent food halls, you'll be pleased to learn. Hlemmur Food Hall was Reykjavik's first food hall, repurposing what was once the capital's bus station. Where passengers once waited for a ride, you'll now find stalls serving up fish tacos, bowls of steaming lamb soup, juicy steaks and even Vietnamese bánh mí. Grandi Food Hall has a similar setup, this time at a former fish factory in the Old Harbour. 
Try global street food dishes such as spicy curries, kimchi chicken wraps and of course fish and chips. Alternatively, head over to Höfði Food Hall for pizza, pasta, Hawaiian-inspired poke bowls or Mexican burritos and quesadillas. Prices are reasonable and the food's delicious, so you won't want to pass up the chance to eat at one of the city's food halls even if the weather's warm and sunny.
Splash around in an indoor pool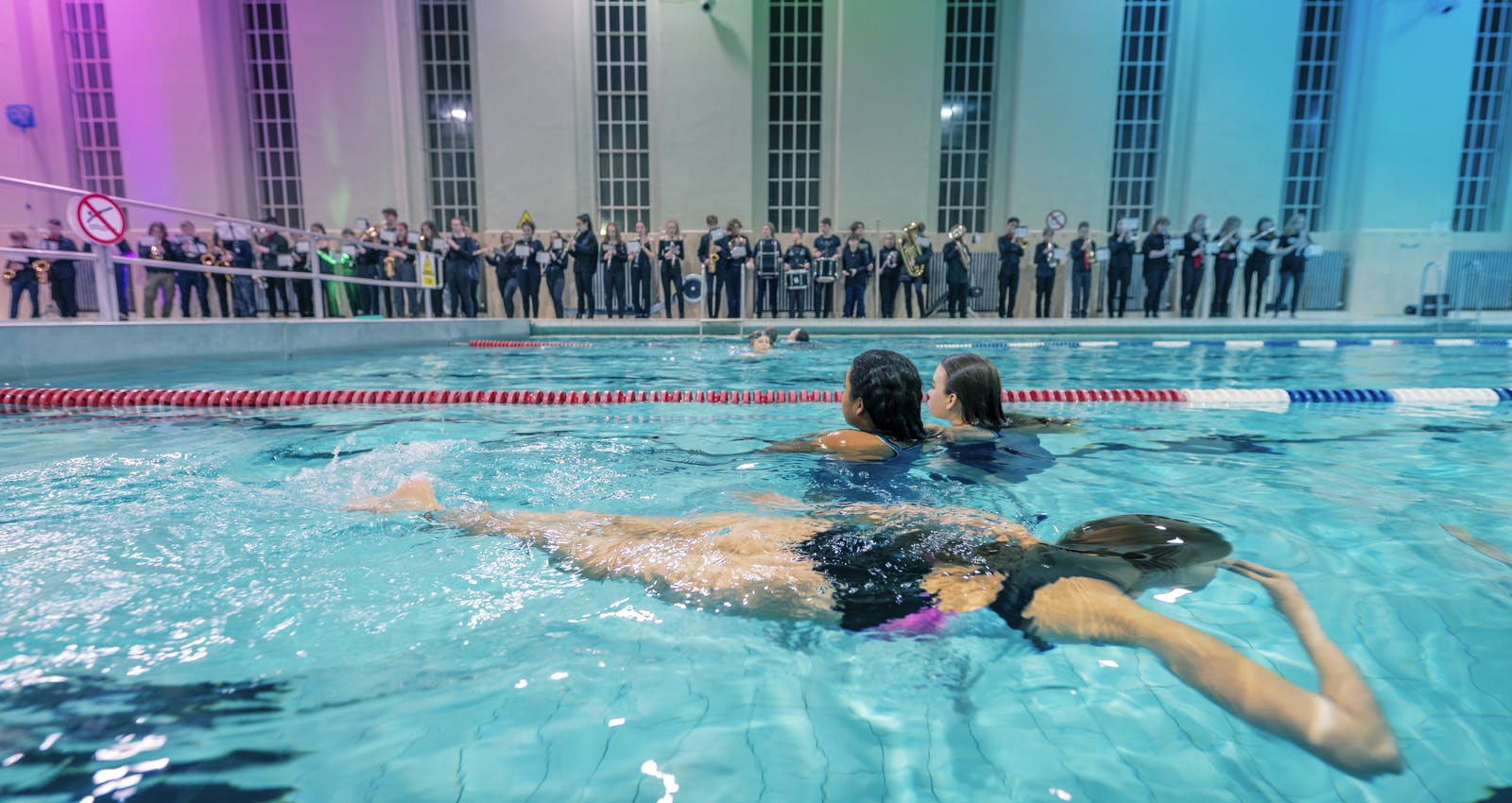 Icelanders love to be in the water and so it should come as no surprise to find out that Reykjavik and the surrounding area is blessed with several excellent swimming pools. Sundhöllin is the oldest. It opened in 1937 and also features a sizeable indoor pool. But think laterally: Iceland's abundant geothermal energy means that hot water pools are one of its signature attractions. 
Reykjavik doesn't quite have an indoor thermal pool, but you don't have to travel far beyond the city limits to reach Sky Lagoon. This relative newcomer has fast become one of Iceland's trendiest luxury thermal baths, with a fabulous infinity edge which means you can gaze out over the ocean. It's outdoors, of course, but because only your head is out of the warm water you won't care. However when you really do want to be inside, take advantage of Sky Lagoon's seven-step ritual which involves a stint in its sauna and steam room. 
Have fun at an indoor playground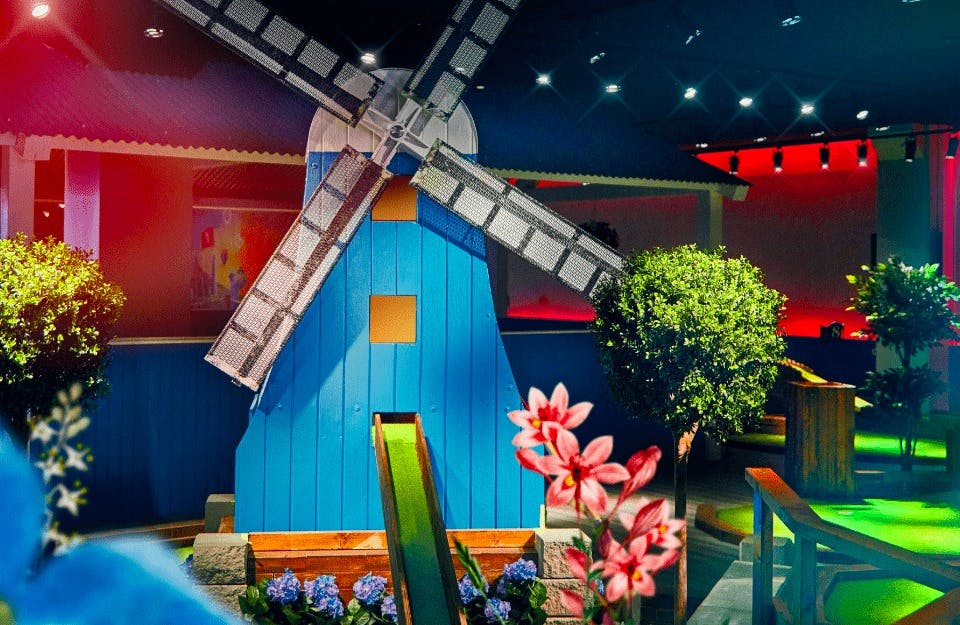 If you're looking for an indoor playground in Reykjavik, then we suggest you travel a short distance to Kópavogur to make the most of Skopp. This fantastic indoor trampoline park is a great place to take the kids. Youngsters aged six and over can literally bounce off the walls, while dedicated sessions for the very little ones keep them safe while they join in and jump with adult supervision. 
If putting's more your thing, closer to the centre of the capital you'll find an indoor miniature golf course, Minigarðurinn. Who'll score a hole in one? Alternatively, Klifurhúsið is the home of indoor climbing in Reykjavik; whether you're a beginner or an experienced practitioner of the sport, this one's a lot of fun so long as you have a good head for heights. 
Finally, if you're keen to exercise your mind as well as your body, Escape is an indoor playground that tackles both in a fun way. Themed rooms such as prison break and bank heist add a cerebral element to indoor play that's utterly addictive. 
As you can see, you'll find a wide range of indoor things to do in Reykjavik, making it the ideal base for your Iceland holiday. Whatever your age and no matter what your interests are, these indoor activities will ensure that even if it's raining outside, your visit to Iceland won't be a washout. 
Back to articles