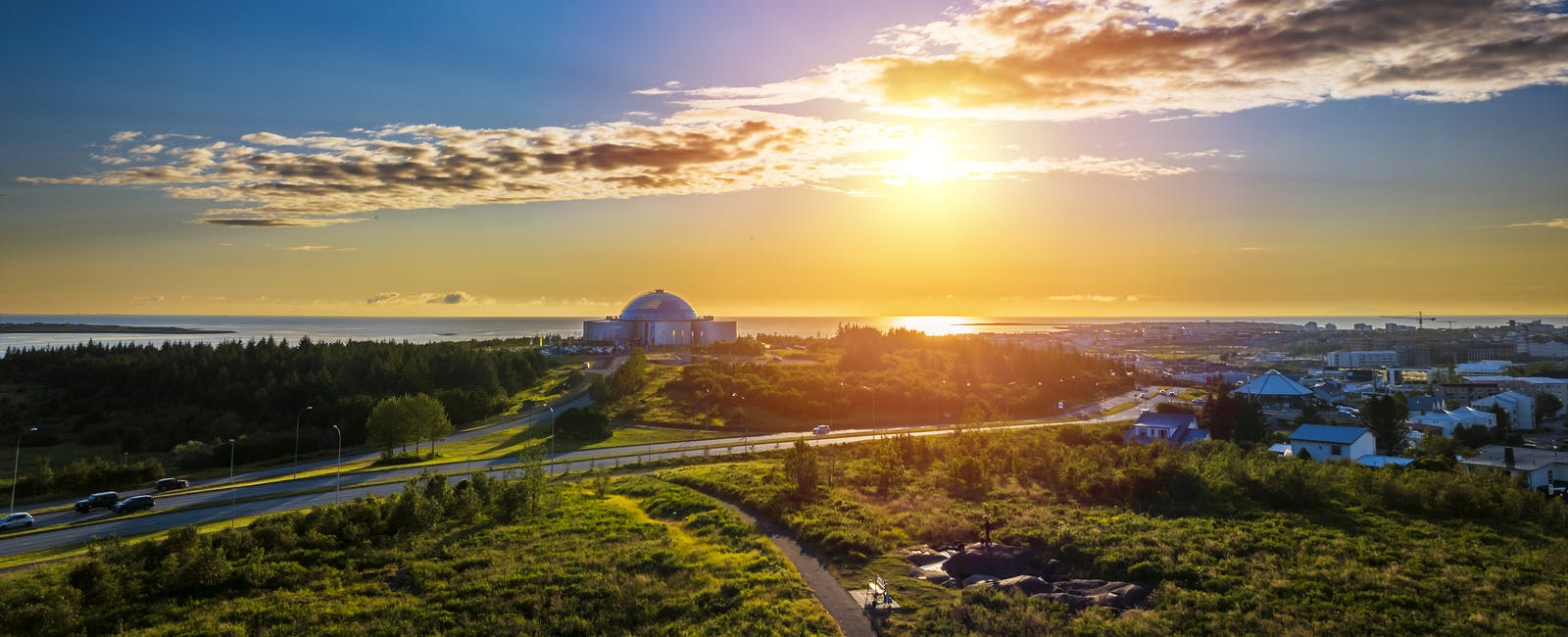 The Best Museums in Reykjavik
When we think of Iceland, our minds wander to its glaciers, waterfalls and volcanoes. However, its history and culture add another dimension to a captivating country. From punk to penises, no subject's taboo. 
Sadly, you'll have a hard time finding free museums in Reykjavik, the treasures within these cultural institutions more than justify the admission fees. So, when the weather keeps you indoors, duck into one of these fascinating museums in Reykjavik to explore their collection.
1. National Museum of Iceland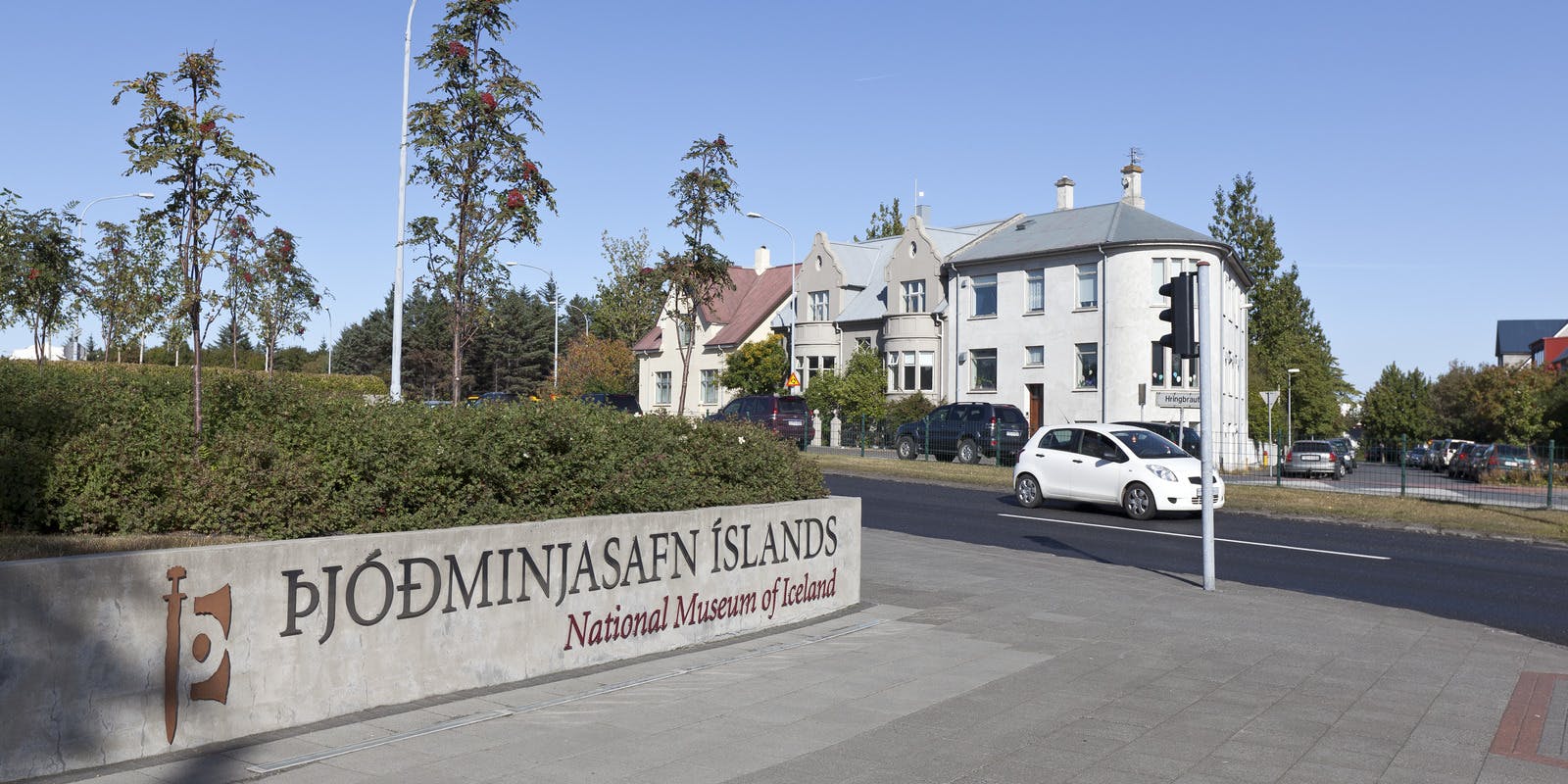 Go on a journey through time from the days of the Viking settlers to the present day as you wander the halls of the Þjóðminjasafns Íslands (National Museum of Iceland). The permanent exhibition "Making of a Nation – Heritage and History in Iceland" is a collection of exhibits that explores, in detail, various aspects of the country's cultural heritage. 
As you explore the National Museum of Iceland, you'll discover the evolution of Icelandic society, including its political, religious, and social aspects. Gain insight into the lives of the early Viking settlers, uncover the impact of Christianity's arrival, and trace the development of Iceland's unique cultural identity. 
If you plan to visit a few museums in Reykjavik, it's a good one to tick off first as it offers a comprehensive foundation for further exploration of specific themes at other museums throughout the city.
2. Perlan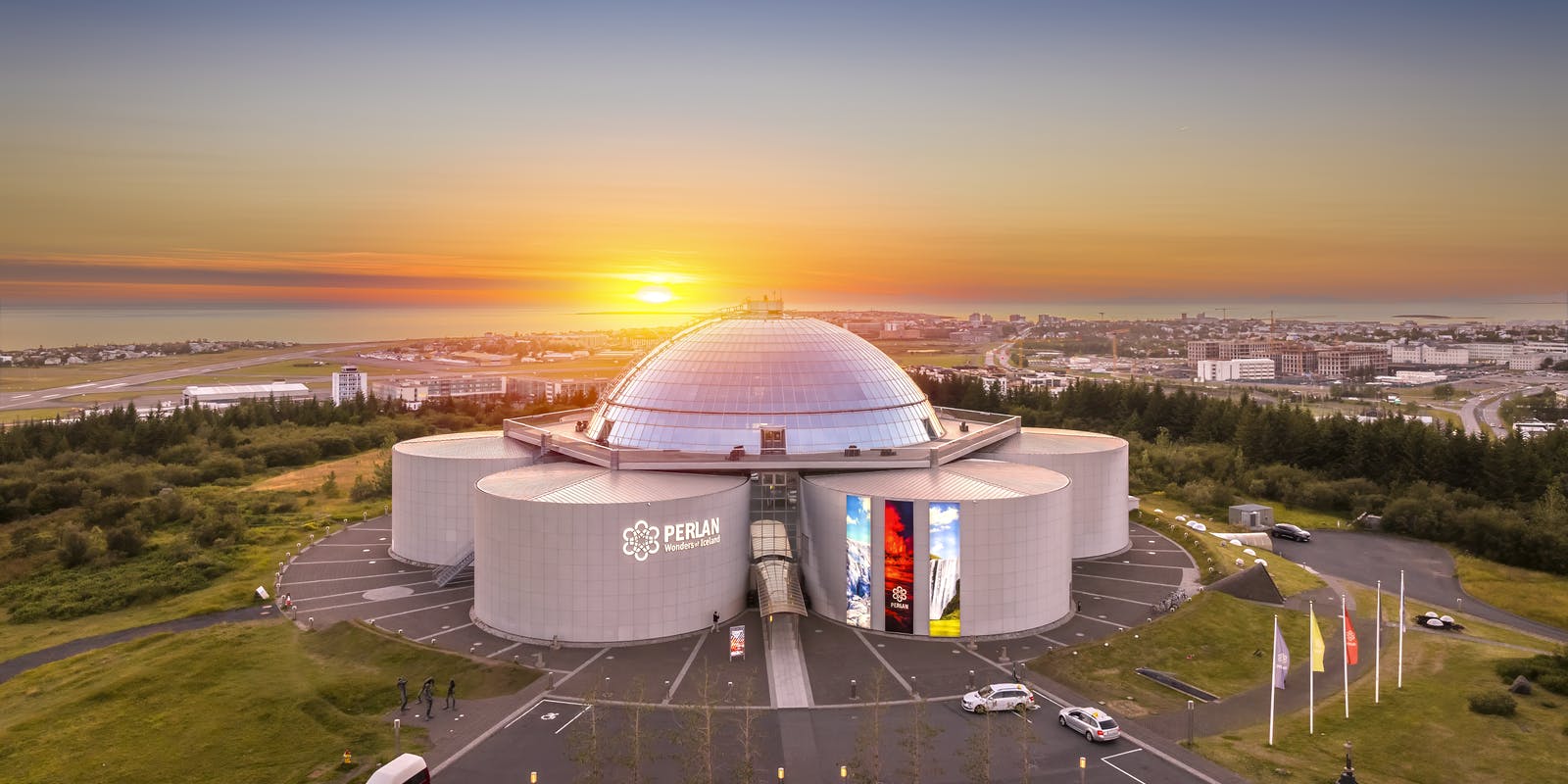 Perlan, an iconic museum in Reykjavik, sets itself apart from more traditional museums with its cutting-edge technology and interactive exhibits that showcase Iceland's breathtaking natural wonders. 
The Forces of Nature exhibition gives visitors a vivid insight into the volcanoes and tectonic processes constantly changing the Icelandic landscape. 
One of the museum's most notable features is a 100-meter-long manmade ice cave, where temperatures are maintained at a chilly -10°C. This unique exhibit offers an up-close look at the beauty and structure of glacial ice. 
Additionally, Perlan utilizes augmented reality to transport visitors to Látrabjarg, Europe's largest bird cliff, enabling them to observe the vibrant avian life in its natural habitat. 
Lastly, the Áróra presentation offers an unforgettable experience of the mesmerizing Northern Lights, all within the comfort of the museum.
3. Icelandic Phallological Museum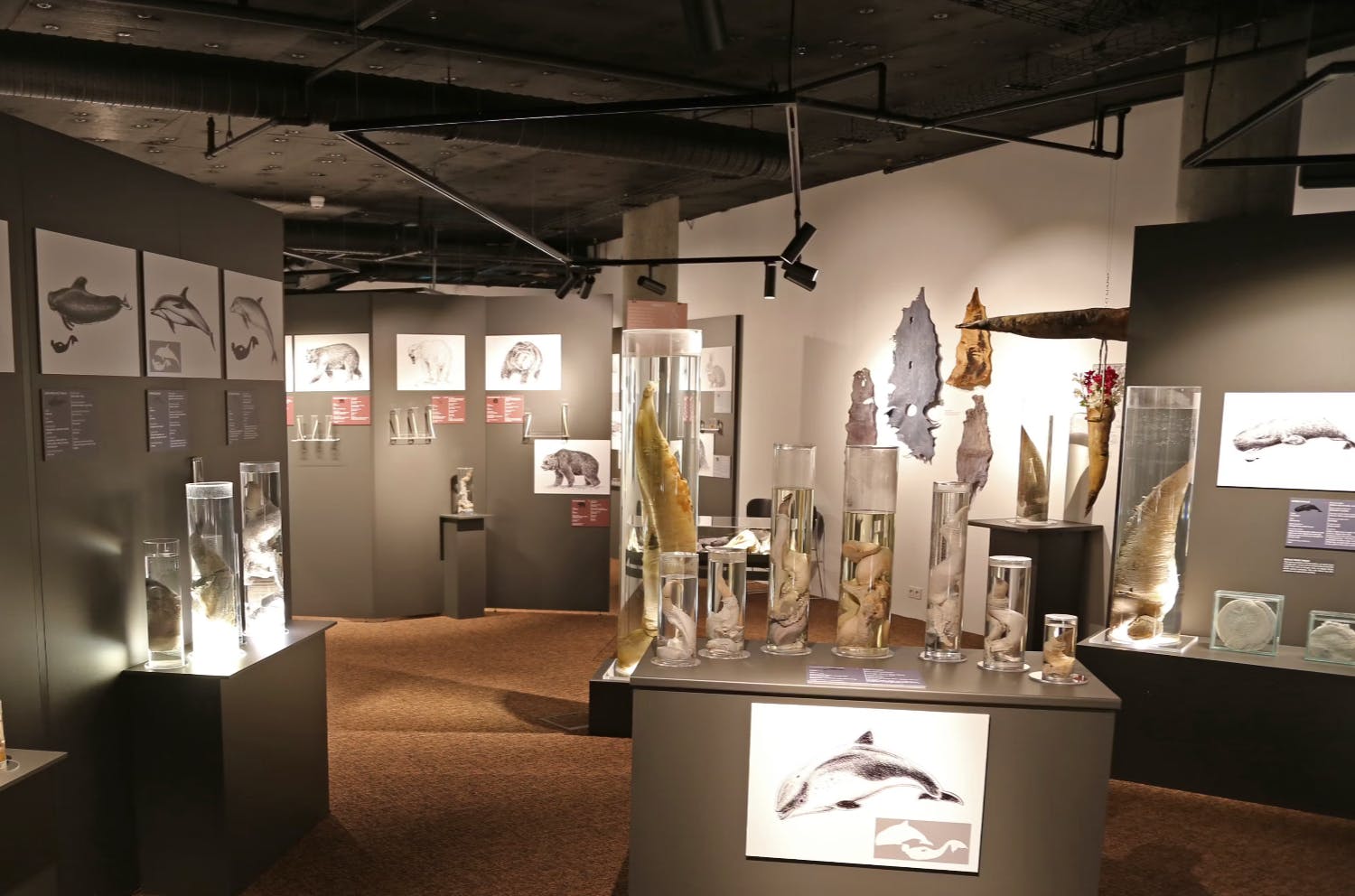 The Icelandic Phallological Museum in Reykjavik is one of the city's most well-known, thanks to the nature of its subject matter. It has been featured on countless travel shows as a result. Far from being a distasteful attraction, the museum takes a scientific approach to the study of phalluses from a wide variety of creatures.
Boasting the world's largest collection of phalluses, the Icelandic Phallological Museum displays specimens from the smallest, such as a hamster, to the largest, like a blue whale.
This extensive collection provides visitors with a fascinating look at the anatomical diversity of various species. The museum promotes a sense of curiosity, education, and understanding of these intriguing biological structures, making it a one-of-a-kind destination in Reykjavik.
4. Icelandic Punk Museum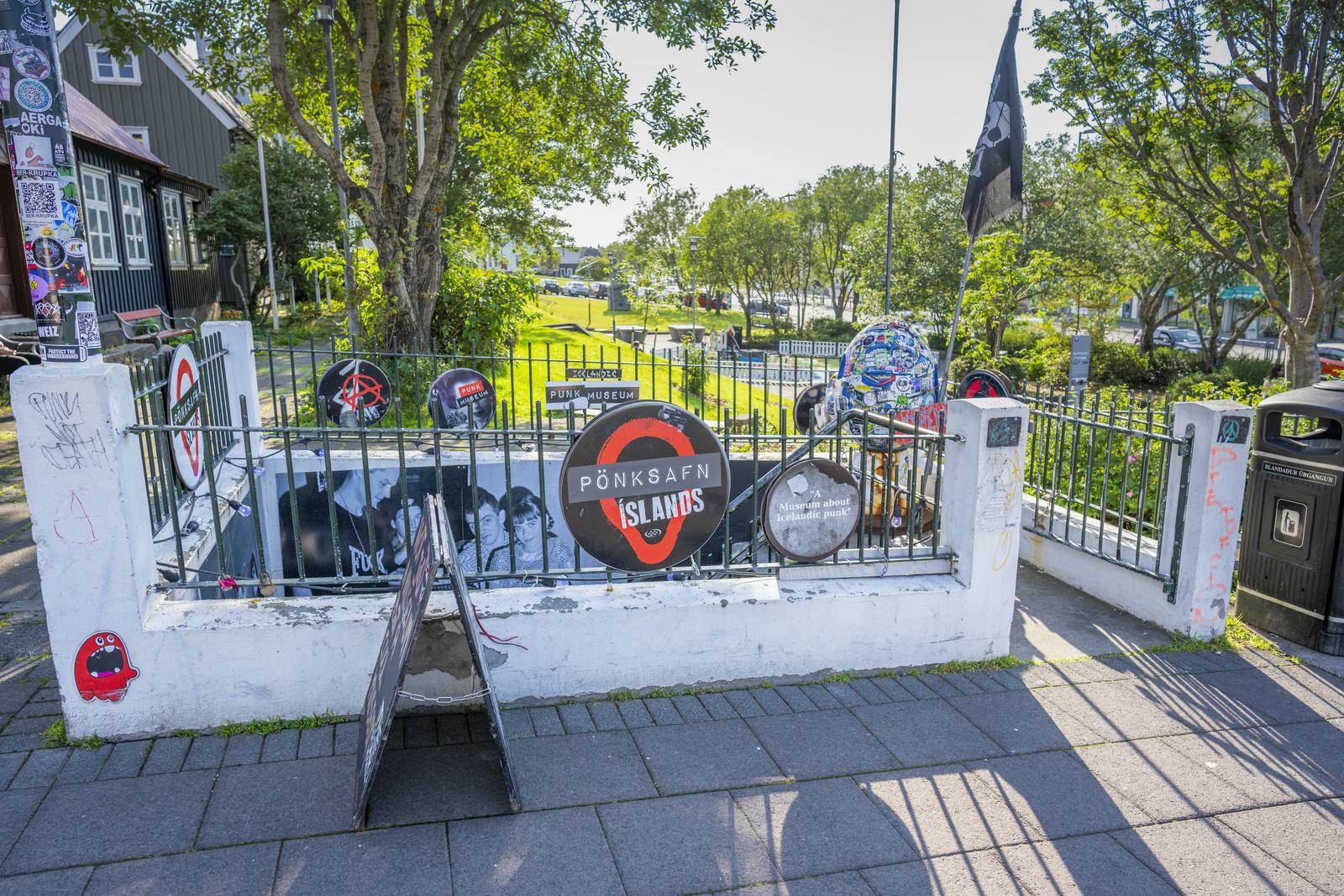 Head over to the Icelandic Punk Museum in Reykjavik for an introduction to this genre of music. Its location is as unconventional as the music itself – located in an underground public toilet in downtown Reykjavik that's been given a new lease of life as an exhibition space. 
The former restrooms and washbasins have been transformed into eclectic displays showcasing the world of punk. Visitors can expect a diverse memorabilia collection, including posters, photographs, instruments, and video footage. 
The Icelandic Punk Museum offers a comprehensive look into the genre's history, influence, and key figures, making it a must-see attraction for music enthusiasts and those interested in the counterculture.
5. Saga Museum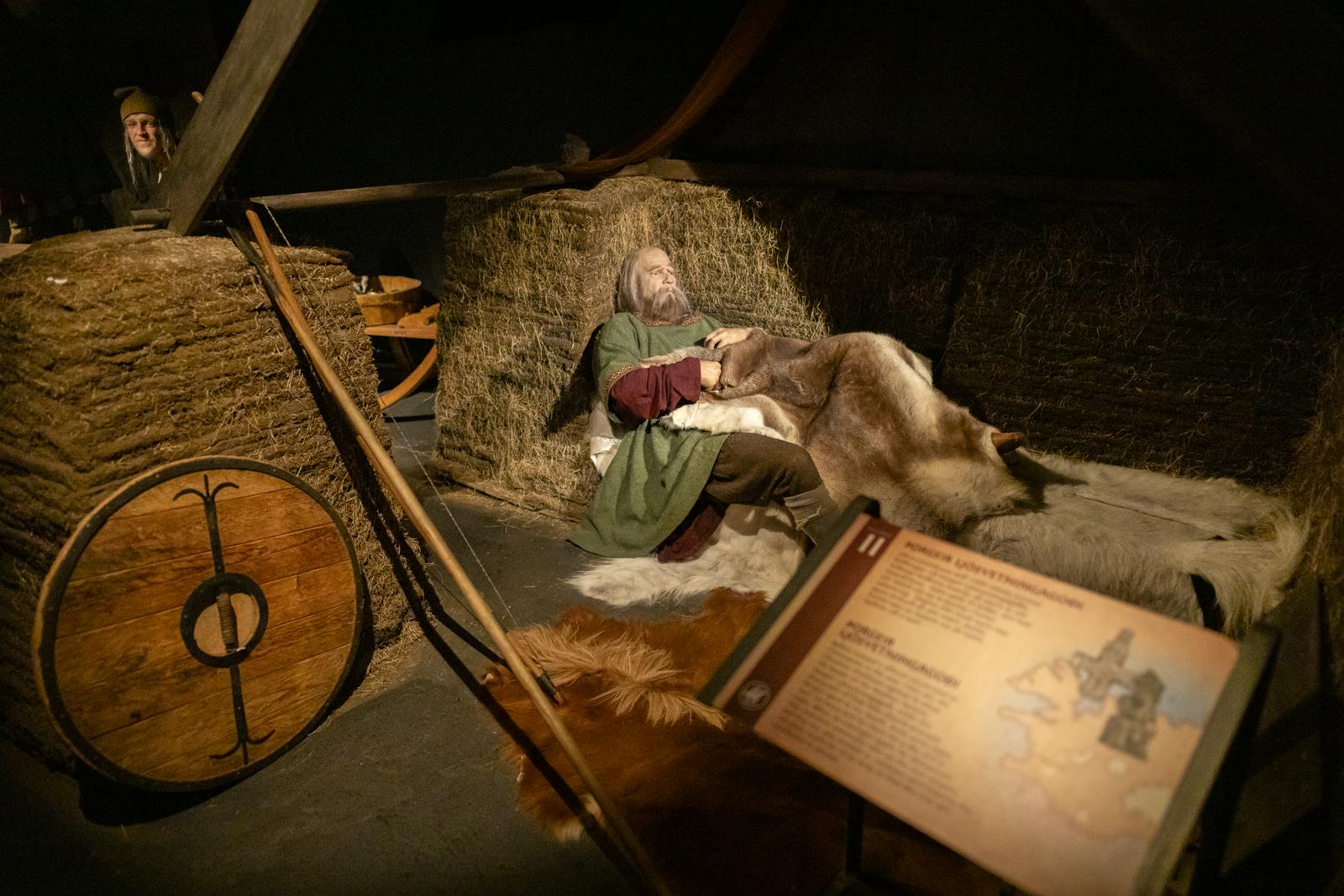 Discover the stories of the past at Reykjavik's Saga Museum. Its exhibits bring Iceland's history to life in an engaging way – as far removed from a dull lesson at school as you could possibly imagine. 
Lifelike wax figures illustrate a series of remarkable events that shaped a nation. Equipped with an audio guide, you'll learn about the country's earliest settlers as you're led through the critical moments in Iceland's past. 
The Saga Museum provides valuable context for understanding Iceland's rich cultural heritage, making it an ideal destination for those seeking a deeper connection to the country during their visit.
Whether you're just beginning your Icelandic journey or wrapping up your trip, the Saga Museum ranks among the top museums in Reykjavik for those interested in uncovering the nation's fascinating past.
6. Reykjavik Maritime Museum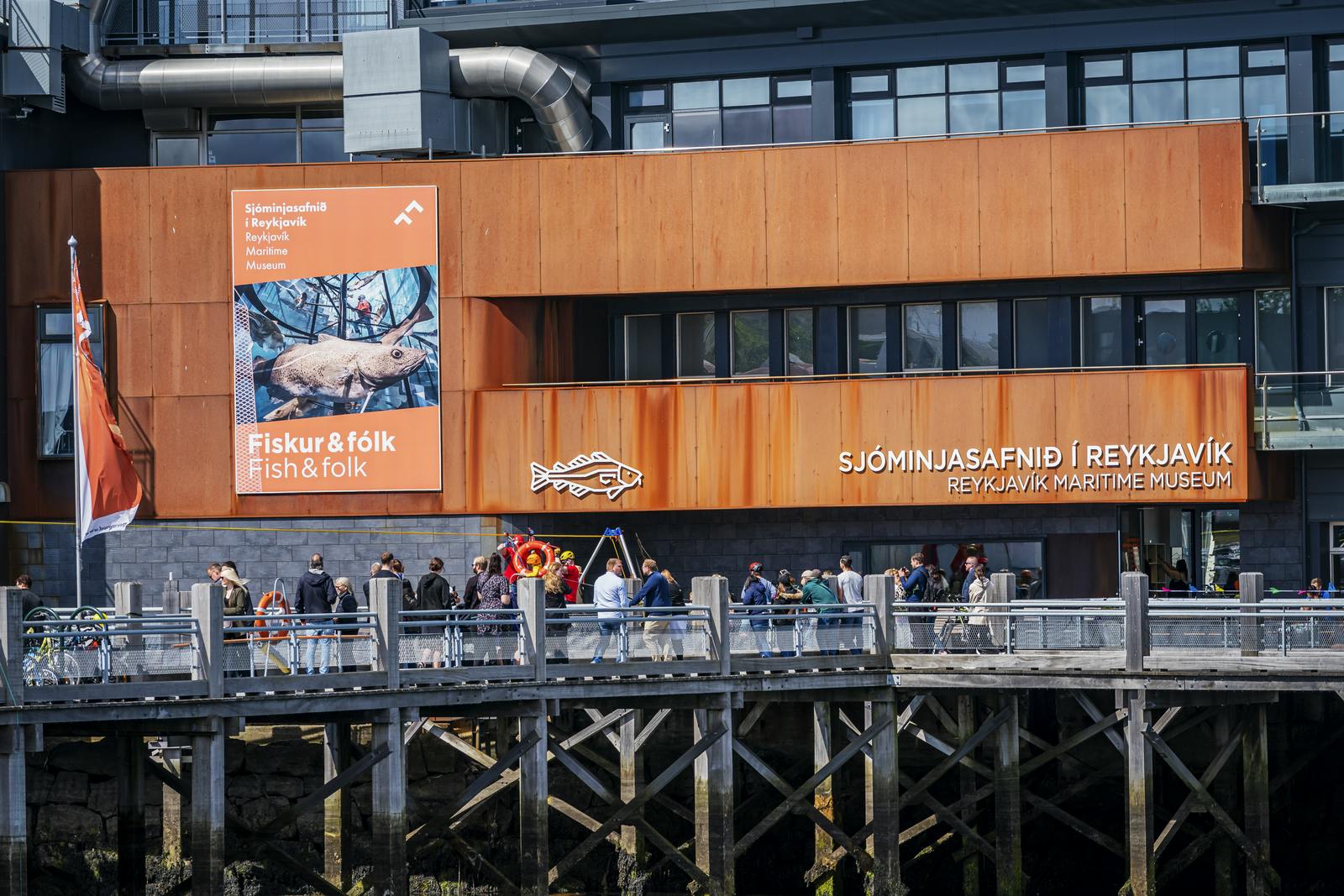 Located at the Old Harbour, Reykjavik's Maritime Museum explains Icelanders' relationship with the sea. As an island nation, many of its inhabitants rely on the ocean to make a living, directly or indirectly.
The museum, housed in a former fish-freezing plant, offers a wealth of information about Iceland's fishing industry and the lives of those who worked in it throughout history.
Visitors can also explore the Coast Guard Vessel Óðinn and view artefacts recovered from Iceland's oldest known shipwreck, the Dutch sailing ship Melckmeyt, which sank off the coast in 1659 and left its crew marooned on Flatey Island. 
The Reykjavik Maritime Museum provides a comprehensive look at Iceland's seafaring traditions and the essential role the ocean has played in the country's development.
7. Reykjavik Art Museum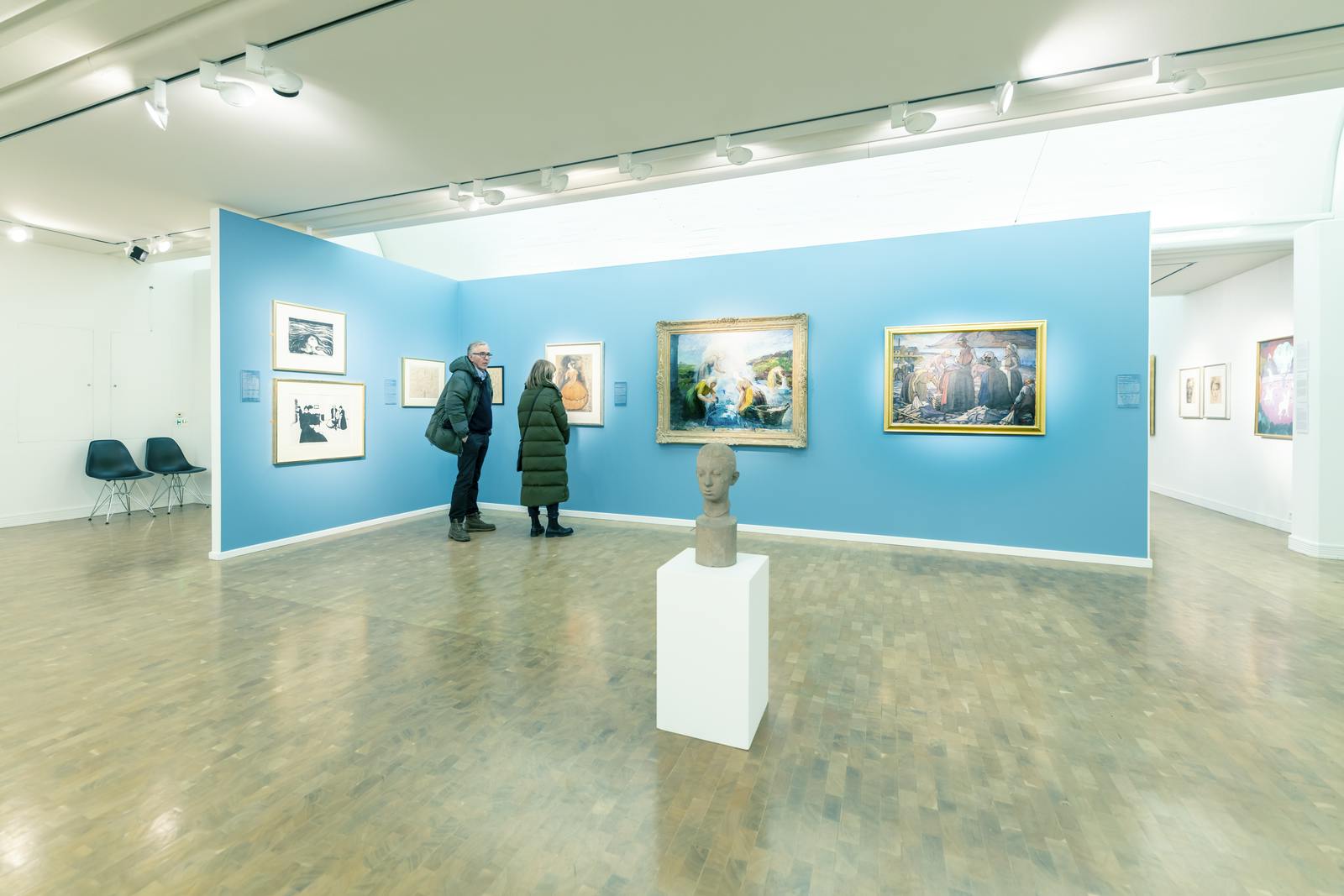 This superb place, rated by many as the best art museum in Reykjavik, gives visitors an insight into Icelandic artists and their work. 
The museum is spread across three distinct buildings: Ásmundarsafn, Kjarvalsstaðir, and Hafnarhús. Each location features works by renowned Icelandic artists, such as Ásmundur Sveinsson, Kjarval, and Erró.
It's worth booking a guided tour or asking for an audio headset to gain a deeper insight into the work that you see. For those passionate about contemporary art, the Living Art Museum makes an excellent addition to your itinerary. Meanwhile, sculpture enthusiasts should visit the Einar Jónsson Museum for an inspiring collection of works by one of Iceland's most celebrated sculptors.
FAQ: Museums in Reykjavik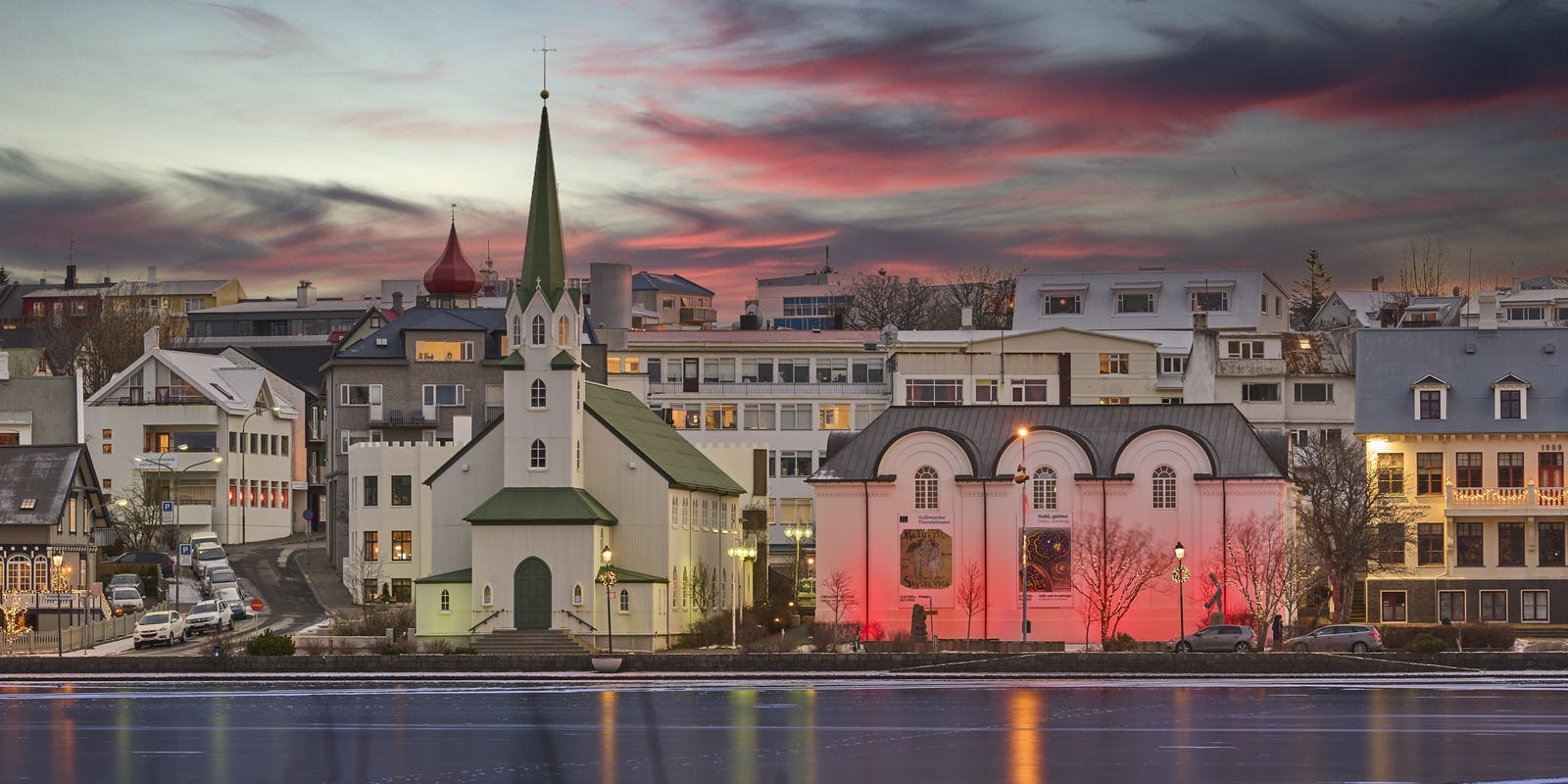 Are There Any Free Museums in Reykjavik?
You'll have to work hard to find free attractions in Reykjavik, as museums charge for adult entry. However, some offer complimentary admission for visitors with disabilities and children under the age of 18.
Does the City Offer an All-Inclusive Museum Pass?
The Reykjavik City Pass bundles up attractions for 24, 48 or 72 hours. Once you have purchased it, admission to many of the Icelandic capital's museums are free. These include the National Museum of Iceland, Reykjavik Maritime Museum, the Natural History Museum and the Settlement Exhibition. Other benefits include complimentary bus travel within the city, plus free entry to some galleries and swimming pools. 
Prices start at 4600 ISK for an adult's 24-hour ticket. As with all such passes, you'll need to compare the cost to separate entry tickets to ensure cost savings for your planned itinerary. But it's worth considering if you can fit in enough attractions to make it pay for itself – which may be as few as two museums, depending on which you want to visit.
What Are the Top Museums To Visit for Those Interested in Icelandic History and Culture?
The National Museum of Iceland, the Saga Museum, and the Reykjavik Maritime Museum are highly recommended for those interested in Icelandic history and culture. These museums provide a comprehensive look into Iceland's past, from the arrival of the first Viking settlers to the development of the country's unique identity and maritime heritage.
Are Guided Tours Available at Reykjavik's Museums? 
Many museums in Reykjavik offer guided tours or audio guides to enhance your visit and provide a deeper understanding of the exhibits. Availability, languages, and pricing may vary, so it's a good idea to check the museum's website or inquire at the reception desk for information on guided tours and audio guides.
Back to articles