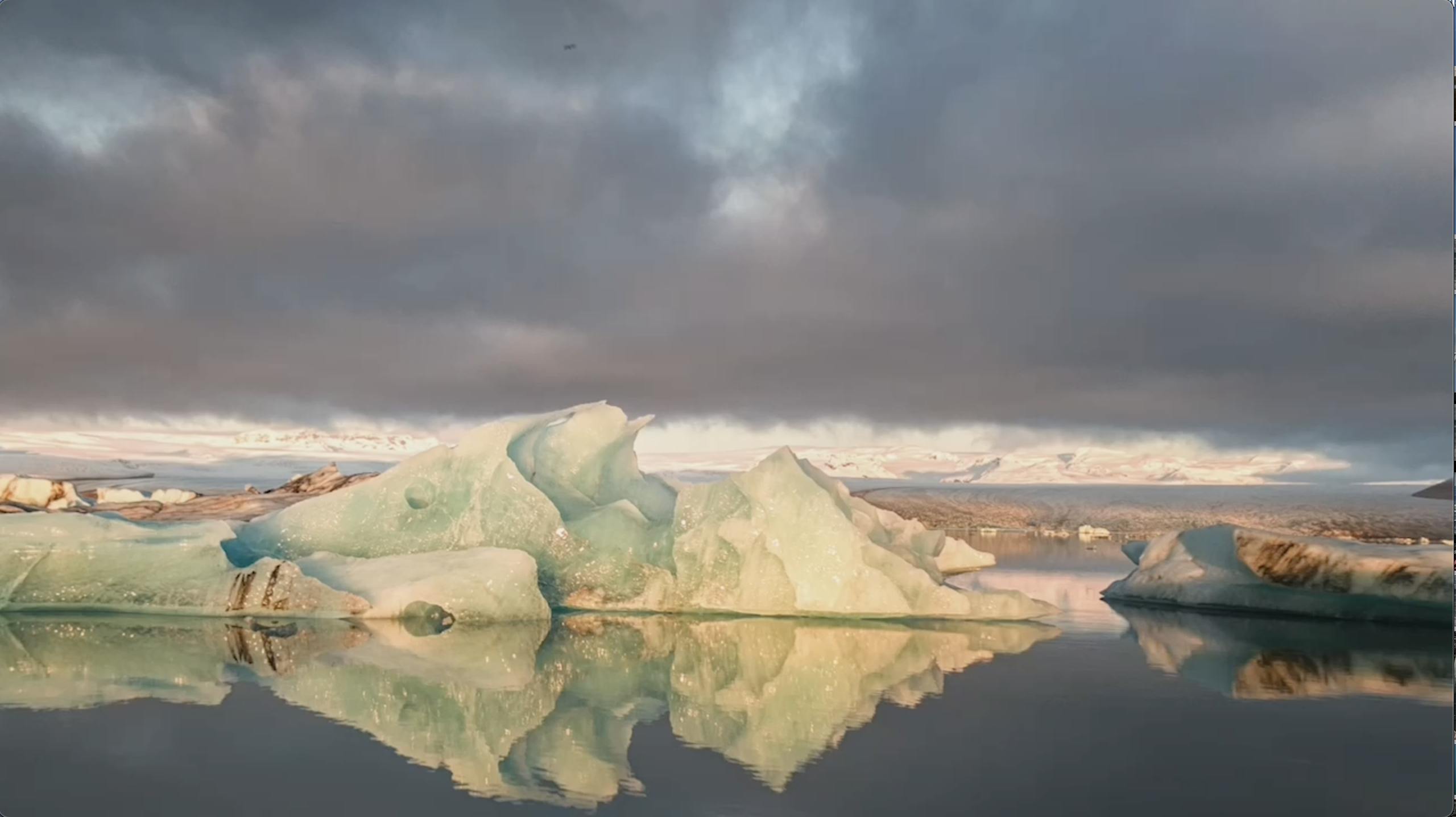 More to Experience
Explore other exhibitions at Perlan
Timeline of Iceland
Iceland's story begins 64 million years ago, and involves continual transformation and rebirth. It's a story written in fossil records, geological formations, ancient myths and modern histories, and in the evolution of Iceland's ever-changing mix of plants and animals.
Volcanoes, geysers, glaciers, and earthquakes highlight Iceland's incredible geologic history. But interactions among land and people, flora and fauna, and mountains and oceans are what truly make this island unique.
At Perlan you can experience the story of Iceland in a new and interesting way.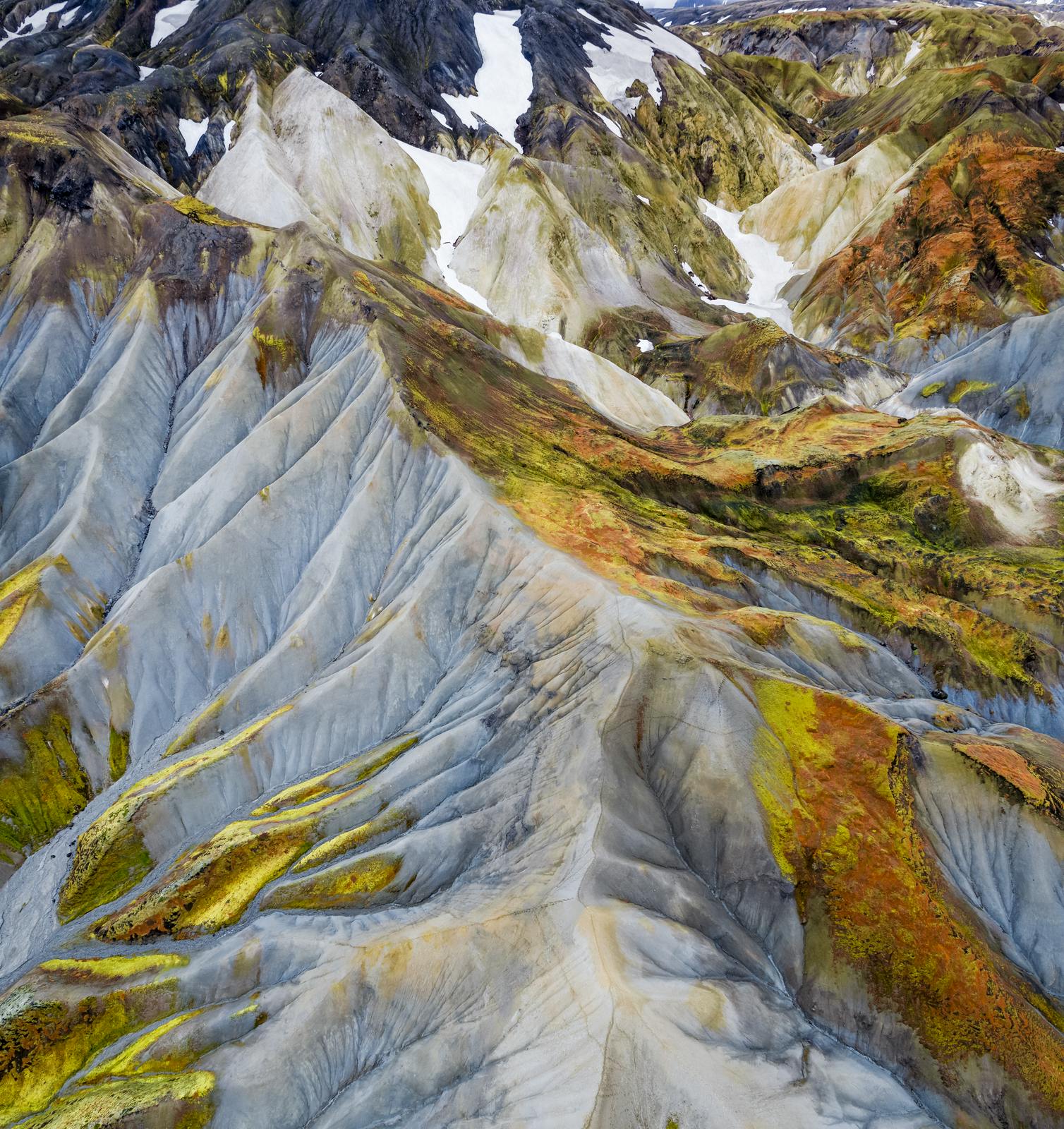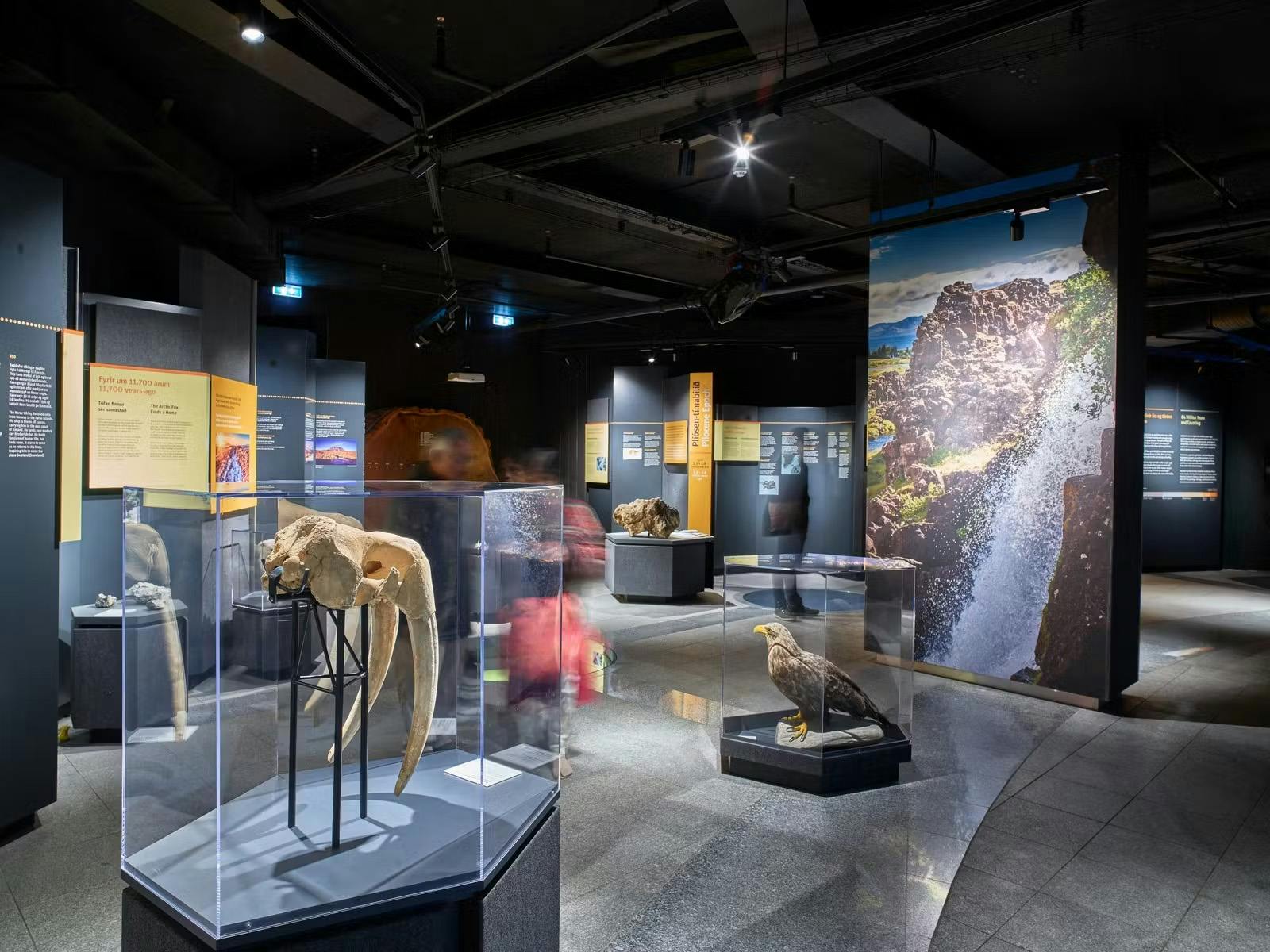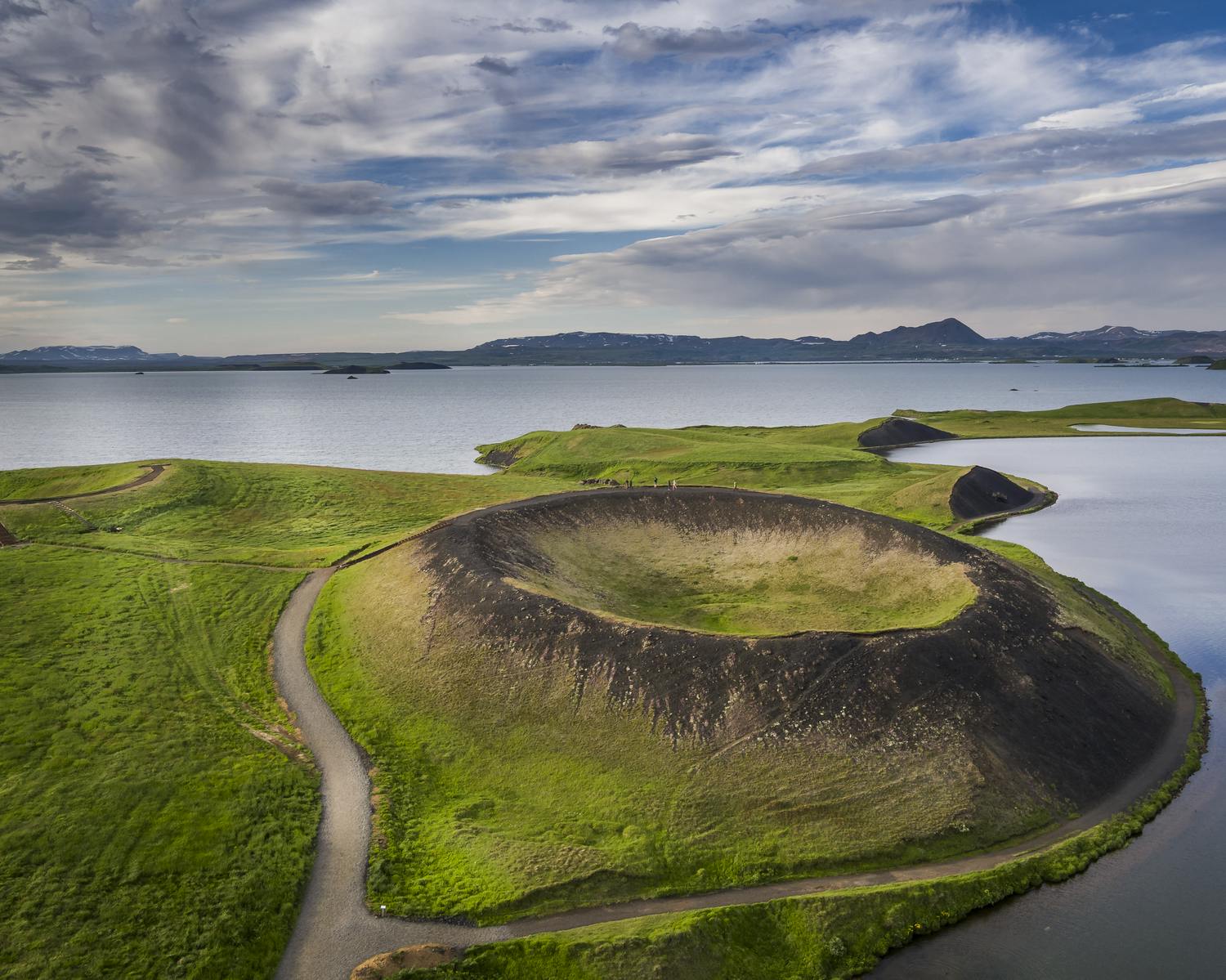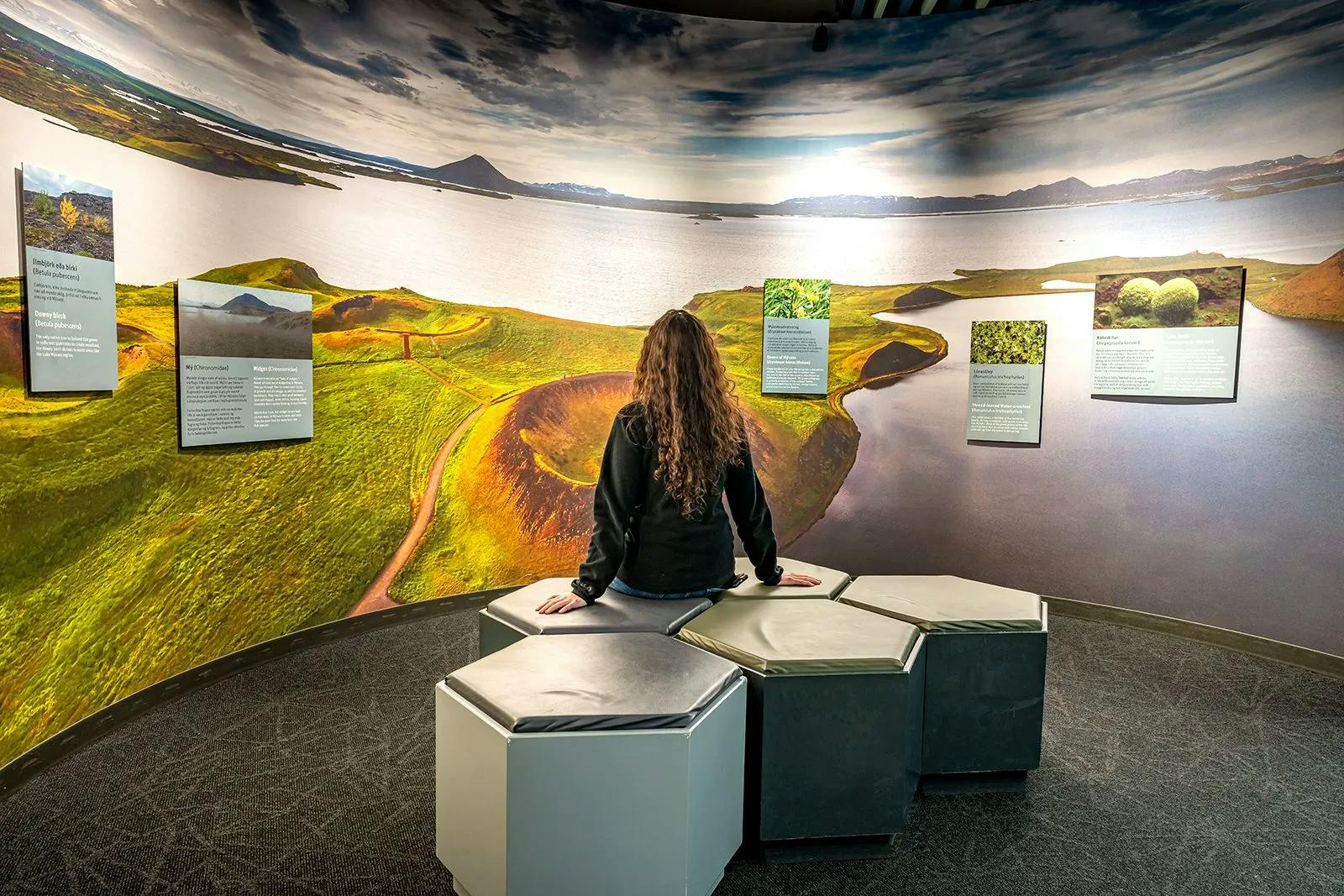 Mývatn
Desolate craters, bubbling mud pools and a unique mix of plants and animals make the Lake Mývatn area a microcosm of all the natural wonders Iceland has to offer.
About 2,000 years ago in northern Iceland, lava from a major volcanic eruption poured into a large, deep lake. As hot lava-covered mud deposits on the lake bottom, steam exploded up through the cooling lava, forming pointed hills. Each had a crater in the center.
Polar bears
Polar bears are the largest land carnivores on earth. They can reach up to 4 meters in height and 750 kg in weight. Sea ice is their main dwelling place and they follow its distribution in the Arctic. They rarely get older than 20 years of age but can grow older in zoos.
In Iceland, Polar bears are migratory animals outside of their natural dwelling place on the drift ice in East-Greenland. Sources exist on over 500 Polar bears since the period of the settlement. Polar bears are protected by law in Iceland, but they may be incapacitated if they threaten people or livestock.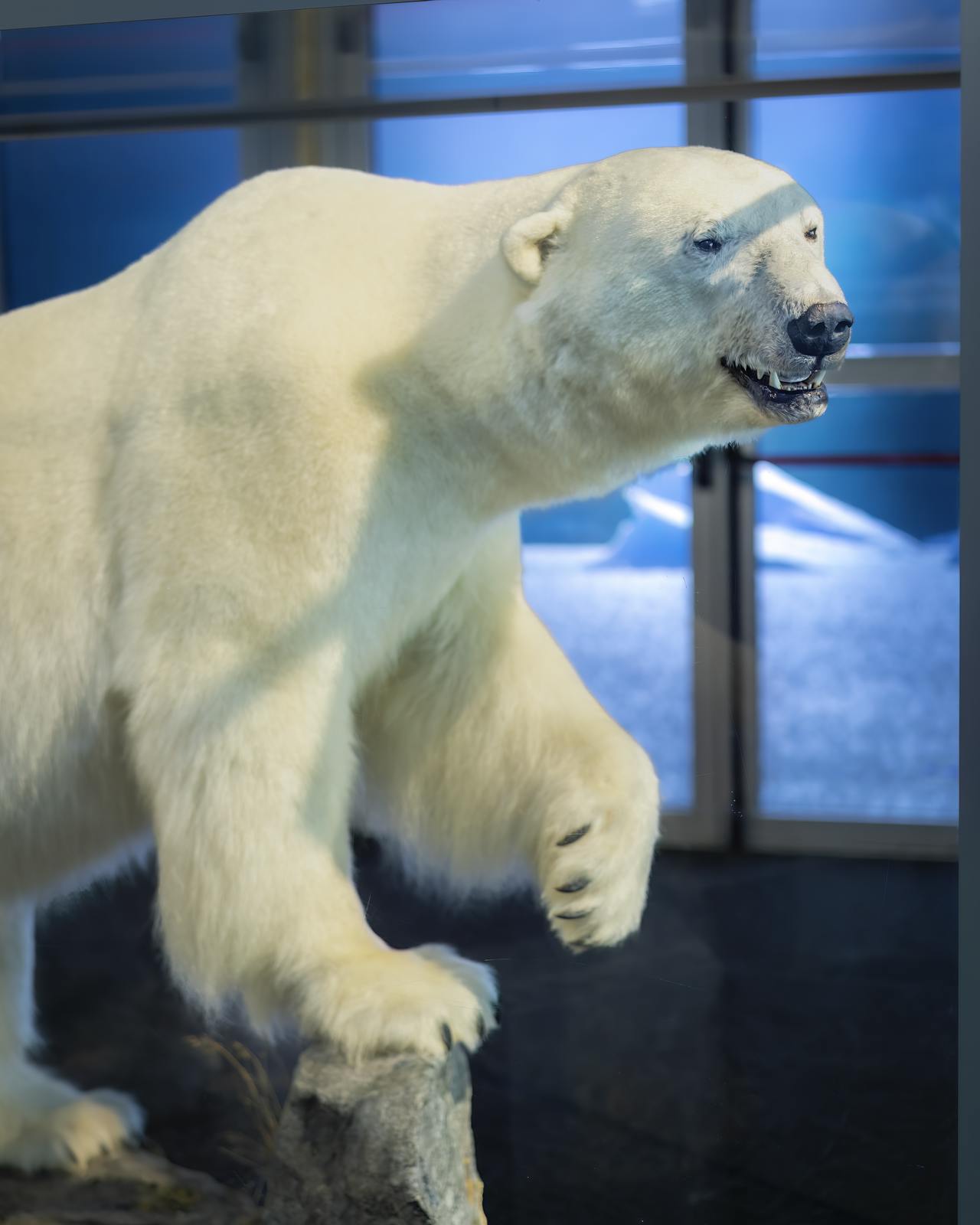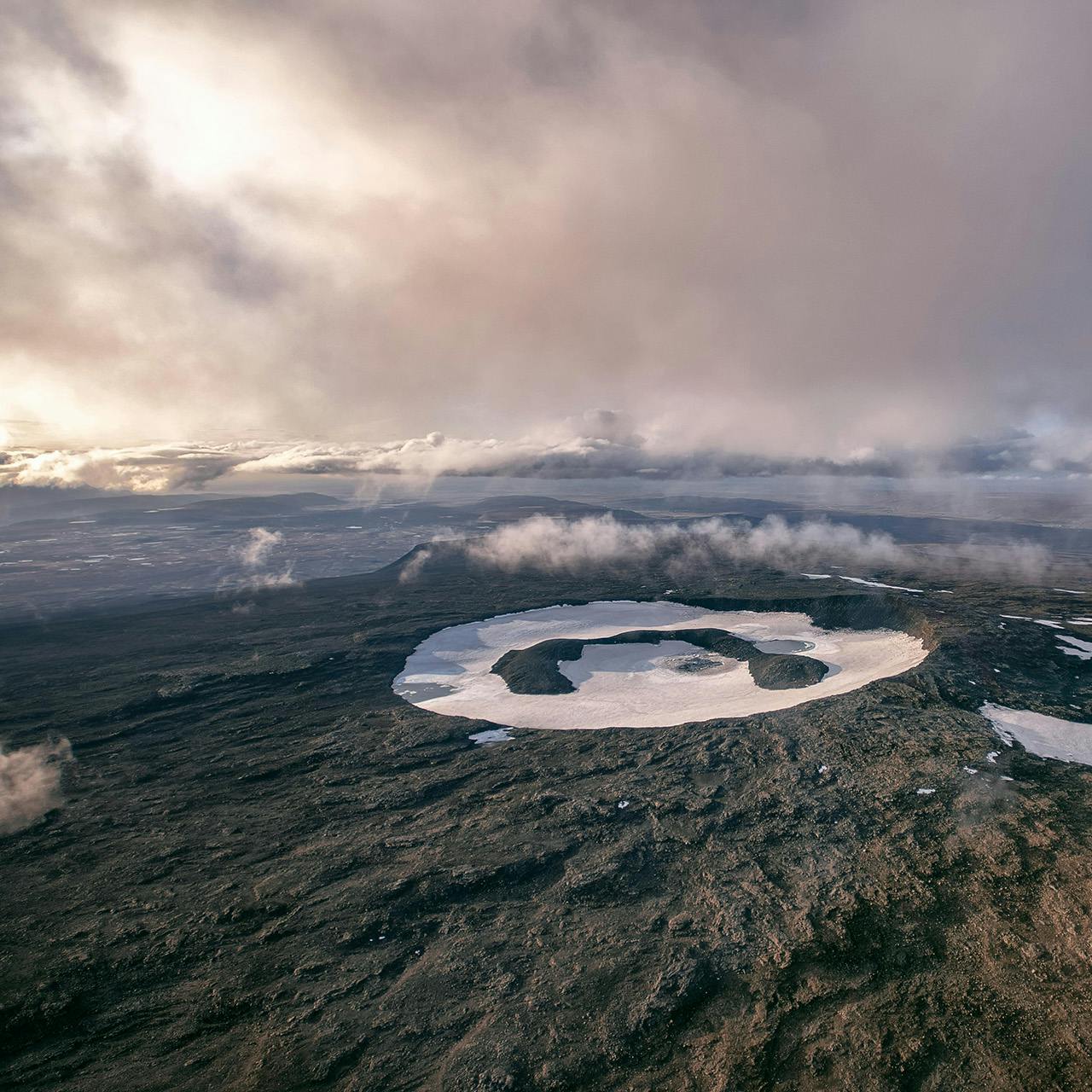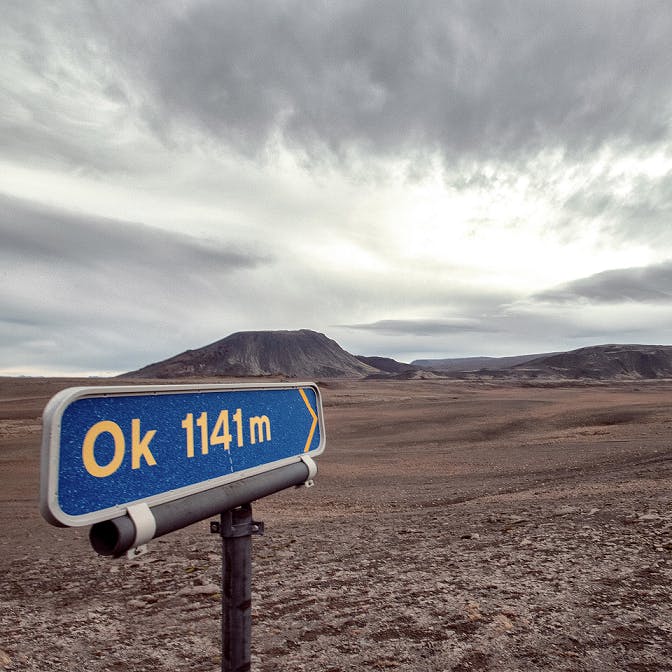 RIP, OK Glacier
Ok is an 1170m high mountain in Kaldidalur in Borgarfjörður. Throughout the ages, an ice cap covered the north of the mountain, but now it has gone.
The passing of Ok glacier was announced in the autumn of 2014 when only thin, fragmented sheets of ice remained where the glacier once stood. Ok is now classified as dead ice.
Ok glacier was not the first glacier to be struck from the records, but it was the best known.
Observation deck rocks
Diverse geological formations, from volcanic mountains to ancient sedimentary rocks, surround Reykjavík. The Reykjanes Peninsula is home to the Mid-Atlantic Ridge, where tectonic plates meet. The city itself is built on top of basaltic lava flows, while Mount Esja and the Blue Mountains are made up of volcanic tuff and breccia.
Explore the history of the rocks on Perlan's observation deck and see how they connect with the view and nature that you're seeing.